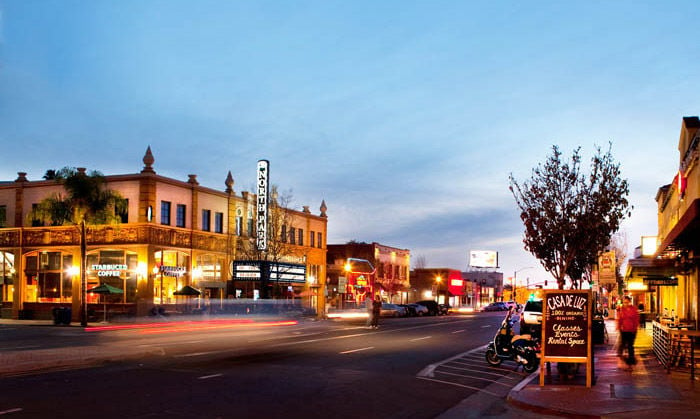 North Park
North Park
If anyone needed yet another sign that our city's hipster central is indeed gentrified (up-and-comers need not apply), just note the advertised rents for its newest dwelling, The North Parker, designed by starchitect Jonathan Segal: $2,200/month for one of the new lofts at the corner of 30th and University.
Convoy
Working to launch its own Business Improvement District, the Kearny Mesa area is sponsoring a series of night markets that highlight the area's best Asian food. Look for new neighborhood banners, more park space, and improved walkability around Convoy Street. Yes, we said green space around Convoy!
Golden Hill
The 25th Street Renaissance Street Enhancement is a $2.5 million project expected to give pedestrians better sidewalks and allow for more parking in the neighborhood. It's also paving the way for more bike racks and beautification efforts, and more lighting throughout the area.
Normal Heights
Acoustic Music San Diego has left Normal Heights. The ongoing all-ages, booze-free concert series ended its residency at The Normal Heights United Methodist Church after a new pastor removed the church's pews, eliminating seats for concertgoers. After the series threatened to permanently shut down, AMSD kicked off 2014 in its new location at Our Redeemer Lutheran Church on Euclid Avenue.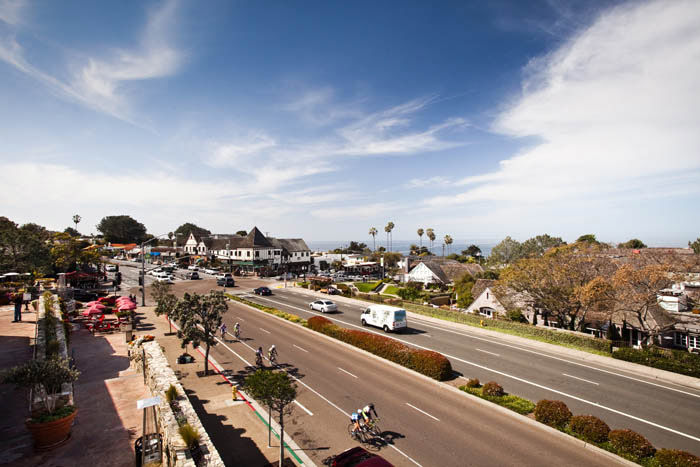 Del Mar
Del Mar
When in drought, head to the City of Del Mar. Its water usage is down about 25 percent over the last eight years, and levels continue to stay low. Good thing the Del Mar Racetrack is more dirt than turf!
Coronado
The island's new smoking ban went into effect on January 1. Smokers are now prohibited from lighting up in public areas, including streets, sidewalks, alleys, and parking lots. (Smoking was already prohibited at parks and beaches.) Planning to smoke anyway? The city is cracking down with $100 fines for first-time offenders. Now that's clearing some already pristine beach air—no ifs, ands, or butts!
City Heights
Parks are usually planned with kids in mind, but City Heights just welcomed a new one designed specifically for adults and seniors. Located next to a senior housing complex, the park has benches, chess boards, and art installations. Not a jungle gym in sight!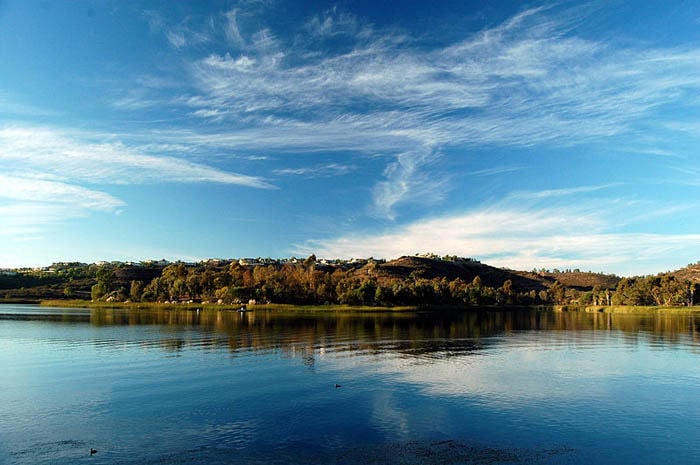 Scripps Ranch
Scripps Ranch
Neighborhood group Save Our Scripps Ranch is rallying against the development of a plot of land at the intersection of the I-15 and Carroll Canyon Road. SOS Ranch fears a big box retailer such as Walmart may replace the eucalyptus trees and abandoned buildings that currently rest there.
Mira Mesa
The Scripps Proton Therapy Center is expected  to open this Spring, offering an alternative cancer treatment that involves the delivery of radiation via a precise beam, ensuring that healthy tissue remains unaffected. The center is the first to be built solely for "pencil beam" treatment.
South Park
The 28th Street Canyon and hiking trail is in danger of undergoing development, according to a public notice of a development application. Developers are planning five single-family homes on the property. South Park residents are concerned they will lose a peaceful, natural spot. A hearing on the proposed development will take place March 12 at 6:30 p.m.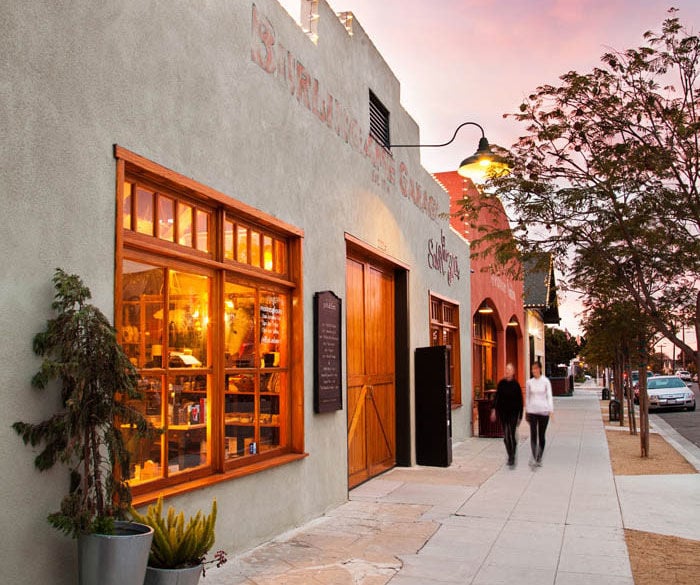 South Park
Rancho Bernardo
If there's one thing SoCal neighborhoods love, it's their signs. And if there's one thing Rancho Bernardo is ready for, it's a new one. A signature sign was set for completion in January, but construction has been slated to begin later this fall. The original sign, built in the '60s, was demolished when a vehicle crashed into it in 2009.
Spring Valley
The Relay for Life team is gearing up for its sixth year in Spring Valley and will join other cities walking to help fight cancer. On a smaller, but no less important, scale is a BBQ competition hosted by the Spring Valley Chamber of Commerce each year in October. Proceeds from the competition and street fair go to Spring Valley Youth Sports.