The fan tweet seemed more fitting to Coachella than Scripps Pier. A selfie included a bearded man in the background: "The closest I'll ever be to George Church #legend."
George Church, right?! You know, professor of genetics at Harvard Medical School and serial entrepreneur. He helped invent genomic sequencing in 1984, created the Personal Genome Project and The Brain Initiative, cloned a woolly mammoth, co-founded nine companies.
So maybe Church doesn't normally get the Mick Jagger treatment, but at the annual Future of Genomic Medicine Conference, geeks are revered.
Handicapping Genomic Progress
Hosted by Eric Topol and the Scripps Translational Science Institute (STSI), the conference was held on March 3 and 4 at Scripps Seaside Forum and offered a quick snapshot of genomic science: successes, shortcomings, ethical considerations and everything else. It's about as inclusive as scientific conferences get. Researchers share the stage with MDs, entrepreneurs, policy wonks, technology gurus, journalists, and patients.
And there was plenty to discuss: the Cancer Moonshot; patient access to their own genetic data; incorporating genomic sequencing into daily care; crunching petabytes of data; and what to make of CRISPR, the revolutionary genomic editing technique that allows scientists to add or remove specific genes.
CRISPR was the cause célèbre at this year's conference. The technique offers great promise and ethical pitfalls. Many rare diseases could be repaired with a single gene fix. On the other hand, the technique is a little Gattaca for some. One of the cool things about the conference is watching scientists work through these issues in real time.
Star Power
In addition to Church, the conference featured Biotech billionaire Patrick Soon-Shiong, who recently announced Cancer MoonShot 2020; Anne Wojcicki, who co-founded consumer genomics company 23andMe; Andrew Conrad, CEO of Google Life Sciences and Atul Butte, who leads the UCSF Institute for Computational Health Sciences and slayed the standing-room audience with arcane medical code humor. Okay, you had to be there.
With head-high surf pounding in the background, Soon-Shiong detailed plans to embrace immunotherapy against cancer. Rather than targeting the cancer, he believes we must target the patient, giving the immune system new tools to wipe out the disease. The Moonshot is a massive collaboration between researchers, drug companies, government agencies and others to share data and develop groundbreaking therapies.
George Church discussed more in 20 minutes than some people do in a lifetime: disease prevention, age reversal, gene editing. The buzz for his presentation was especially intense as one of his companies, Veritas, had just announced full genome sequencing and genetic counseling for $999, a new low.
Fan Base
The enthusiastic crowd included MDs, corporate and academic researchers, curious consumers and a high school group from Reno. Each year, science teacher Laurie Bissonette brings some of her brightest Sage Ridge High School students to the conference and STSI comps the fee—good job STSI.
The students prepare by reading some of the presenters' research and sharing with the group. These kids are no joke. Senior Elyse Olesinski has her fingers crossed for Harvard and wants to be an oncologist and a bench researcher—attacking the problem from both sides. Junior Hunter Ferrel is looking forward to studying biology—it was her George Church tweet.
"I met George Church; that was the highlight of my trip," said Ferrel. "He's a legend; he's my absolute role model. The research he's doing in gene editing, it's just so cool."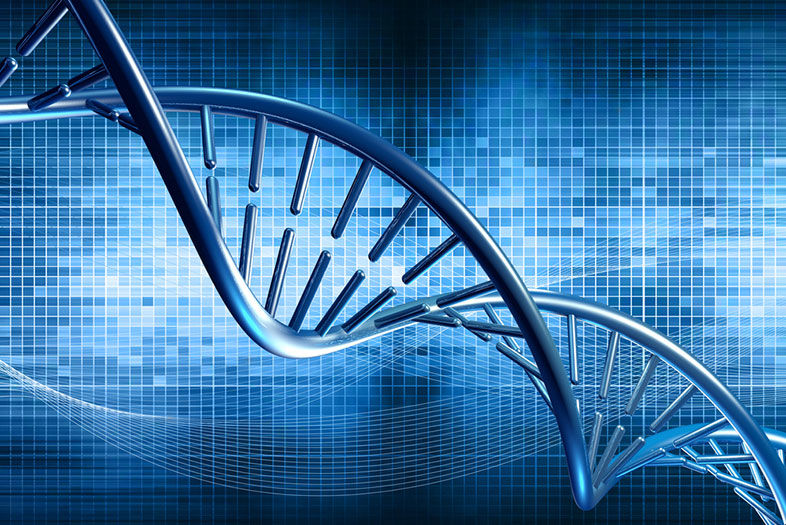 The Future of Genomic Medicine Conference was held on March 3 and 4 at Scripps Seaside Forum