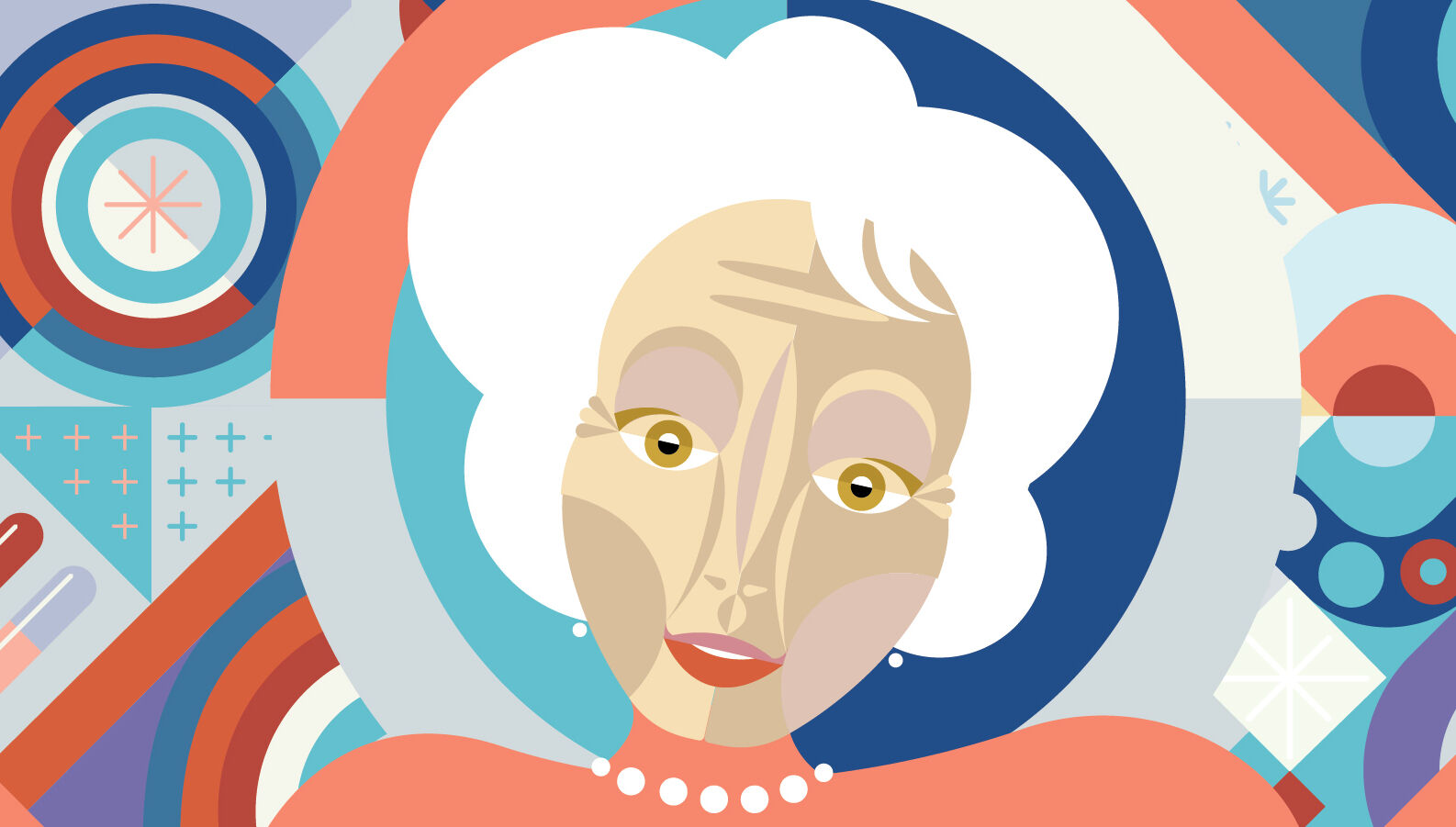 Carlos Zamora
A homebound senior received her weekly box of milk, eggs, and bread delivered to her doorstep. But there was something extra in the week's allotment: a birthday cake and a signed birthday card, just in time to mark another milestone during a hard year.
"We try to give them more than food," says Sasha Escue, director of nutrition services for Jewish Family Service of San Diego. "She said it made her feel like she matters to someone else."
Local agencies have rapidly scaled up their services for seniors during the pandemic, recognizing that a disease that disproportionately affects our older population also makes it harder for them to access basics like nutrition, transportation, technology, and even social interaction.
"Everyone knew there was work to be done, and we just did it," Escue says. "The pandemic has given us an awakening about the urgent needs in our community."
Jewish Family Service, which serves San Diegans regardless of religious affiliation, expanded its meal deliveries from 200 clients to more than 1,000, ultimately serving almost 1.5 million meals to isolated older adults from March 2020 to July 2021.
The Road Ahead
Despite advances in vaccine distribution, this elevated level of service to seniors will continue to be necessary. As COVID-19 and its variants continue to spread, the Silent and Baby Boomer generations are getting older. County data suggests seniors are becoming a larger share of the total population—by the year 2030, one in four San Diegans will be age 60 or older.
Jewish Family Service is one of many organizations contracted by the county of San Diego that pooled its talents and resources to better meet seniors' needs. Volunteers and staff alike got to work when everything else shut down.
Fortunately, the county Health and Human Services Agency's Aging & Independence Services (AIS) already has a new regional framework in place: the Aging Roadmap, a multipartner effort to make San Diego a better place to live for seniors and those with dementia.
The comprehensive plan, unveiled in 2019, builds on the county's Age Well initiative that was launched in 2016. It targets ten priority areas: health and community support, housing, social participation, transportation, dementia-friendly resources, caregiver support, safety, preparedness and response, the "silver economy," and the medical and social services system.
The Aging Roadmap envisions a San Diego in which older adults are acknowledged and included in a safe, thriving community. A "village" social support network helps them get rides to medical appointments, handle household chores, or attend social gatherings. This information should be easy to find and understand.
In the area of transportation, for instance, Roadmap collaborators envision neighborhoods where seniors can get around even if they don't drive. County employees worked with regional transit services like the Metropolitan Transit System and North County Transit District to create a senior-focused transportation guide with information on costs, area of service, and contact information, particularly where service had changed due to the pandemic. The guide also explained how to use ride-sharing services like Uber and Lyft.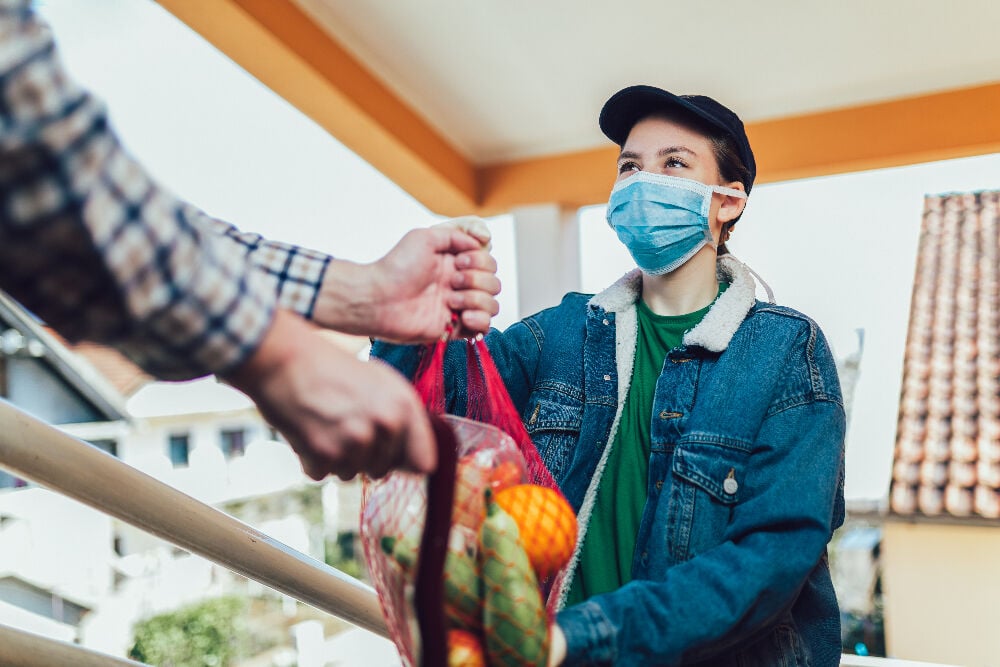 In terms of housing, Aging Roadmap collaborators would like San Diego to have more affordable senior dwellings near shops and services. That means advocating for more affordable housing units in new construction, allowing accessory dwelling units (aka "granny flats") to be built for older adults or their caregivers, and identifying and assisting seniors at risk of homelessness.
The Detour
The Aging Roadmap was designed to be flexible. As such, it has adapted for pandemic-era realities with additional collaborators, new emergency response systems, and a greater emphasis on prepared meals, internet access, and safe transportation for older adults.
Kristen Smith, agency operations chief for AIS, says that their priorities haven't changed, but the pandemic has "heightened the importance of some of the work. It certainly made specific projects a higher priority."
For example, food insecurity for homebound and low-income seniors became a prime concern. One in three adults in San Diego is considered nutrition insecure, up from one in four before the pandemic, according to the San Diego Hunger Coalition. Since social distancing made congregate dining more difficult, AIS and its broad network of partners worked to boost home deliveries and drive-through food distributions.
Because seniors were one of the first cohorts eligible for the COVID-19 vaccines, AIS bolstered its outreach to low-income senior apartments and long-term care facilities. Its partners stepped up to get seniors informed, scheduled for vaccination, and transported to their appointments.
"Our job became helping people know about the available resources," Smith says. Some of that outreach included old-fashioned phone calls to highrisk seniors. "We knew we needed to call them and find out if they were okay. We could ask, 'Do you have your medications? Is your caregiver showing up?'"
County officials are working to expand services to be more equitable and inclusive. Phone services and materials like transit guides and dementia-friendly activity booklets are offered in multiple languages, and pilot programs are training seniors to use technology like social media and video chat. "We want to make sure we're not leaving people out," Smith says.
Roadside Assistance
You can't talk about our region's COVID-19 response without noting the herculean efforts of 211 San Diego, a nonprofit that connects callers to more than 6,000 community, health, and disaster services.
San Diegans who call the 211 phone number can get free, confidential help finding available services 24 hours a day, seven days a week, in over 200 languages. During the pandemic, it has connected seniors to resources such as food delivery and vaccination appointments.
"We love our seniors. For us at 211, they're one of our most important populations," says 211 San Diego chief of staff Meg Hersman Storer, adding that when the pandemic hit, "we knew we were going to have to rise to the occasion. We had to be nimble."
211 San Diego has helped about one million people— including seniors and their caregivers—navigate the testing and vaccine appointment process, according to Storer. In the first six months of vaccine availability, 211 staff helped schedule nearly 10,400 appointments. Some 69 percent of those were for seniors. San Diego phone staff at 211 are also trained to help seniors find free or low-cost rides.
As for food access, 211 San Diego estimates that more than 2,600 San Diego seniors who called 211 received contactless drop-offs of free groceries between March 2020 and March 2021. "Our goal is to always answer the calls with care and empathy," Storer says. "We're helping the unconnected get connected."
Hazard Lights
In the priority area of medical services, the county of San Diego has been working with West Health and regional health care systems on the San Diego Senior Emergency Care Initiative. The idea is to make San Diego's emergency departments more senior friendly for better health outcomes, coordinated care, and reduced costs.
One in five emergency department patients is a senior. Older adults have been at greater risk of serious illness from the coronavirus.
So far, 16 of the 18 participating San Diego EDs have applied for accreditation as geriatric emergency departments, according to Christy Patch, a community and aging policy specialist for the county Health & Human Services Agency. She says the other two ED applications— Naval Medical Center San Diego and Naval Hospital Camp Pendleton—are on hold due to the pandemic.
What comes next for San Diego seniors is anyone's guess. With the Aging Roadmap, regional agencies hope they'll be able to sufficiently meet older adults' needs.
"We've been thinking, even when we saw the light at the end of the tunnel, that the people we're serving will continue to be vulnerable," says Sasha Escue of Jewish Family Service. "For the most part, many of these individuals who have been sheltering are suffering from social isolation, perhaps dementia, and other related diseases. We don't want to drop them because the funding drops out or the political landscape changes."
Collaborators on the Aging Roadmap stress that they'll still need plenty of volunteers, donations, and community support as San Diegans continue to age.