Both the In-N-Out Foundation and the USS Midway Foundation have given back to the San Diego Center for Children. The In-N-Out Foundation awarded $25,000 to help support important safety and aesthetic upgrades to one of the residential treatment cottages. The Center has helped children and teens with mental, emotional, and behavioral disorders for over 133 years through its therapeutic and educational programs.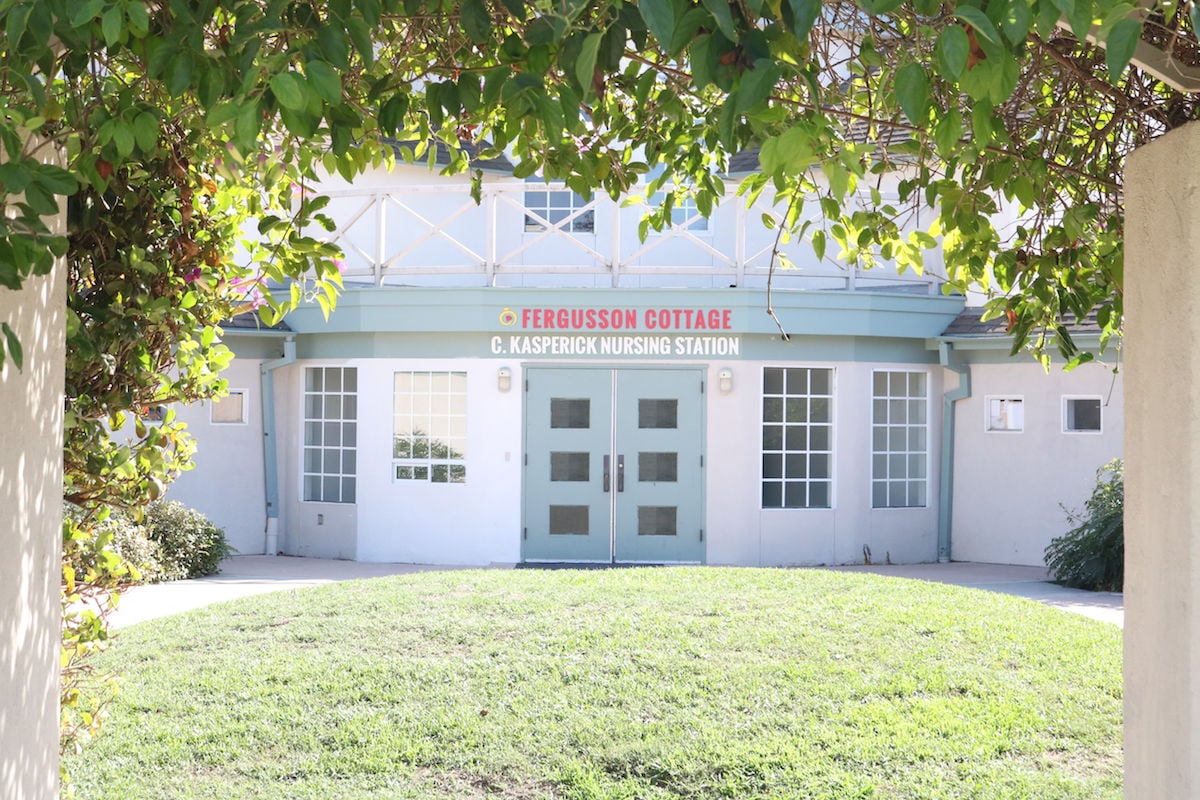 "The Center is an expert leader in the delivery of therapeutic residential care," says Center President and CEO, Moisés Barón. "Over the last 20 years when our residential cottages were last remodeled, we have provided intensive therapeutic care 24 hours a day, 365 days a year, to over 2,700 youth. In-N-Out is a tremendous partner and together we are working to transform lives for the better."
The USS Midway Foundation has awarded $10,000 to cover travel and lodging expenses for out-of-region and state military families at the Center. The grant will allow these families to participate in their child's treatment which includes monthly family therapy sessions.
"Some military families in need of residential care for their child have not been able to access services because they are unable to cover travel expenses to come to the Center and participate in their child's treatment," says Dan Beintema, President of the USS Midway Foundation. "It is important for the USS Midway Foundation to support our military families, especially when they are struggling to find help for their child who is experiencing severe mental, emotional, and behavioral health challenges."
Sammy's Woodfired Pizza and Grill donated $1 from every heart-shaped Pizza Kit and $1 from every Aphrodisiac Dessert Pizza sold, to the San Diego Ronald McDonald House. The mission of San Diego Ronald McDonald House is to provide a home for children being treated for serious conditions at local hospitals. Over the entire month of February, Sammy's Woodfired Pizza and Grill sold 772 Pizza Kits and 97 Aphrodisiac Dessert Pizzas—totaling $869 in donations to the San Diego Ronald McDonald House.
The philanthropic arm of Power Digital Marketing, EmPower Digital, collectively raised over $13,825 for the Leukemia & Lymphoma Society at the San Diego Light The Night Walk. As a team, Power Digital mobilized in support of fellow employee Shannon Menard, who was diagnosed with Hodgkin's Lymphoma at just 23 years old. They ended up being the No. 2 fundraising team at this local event and funding critical research on treatments.