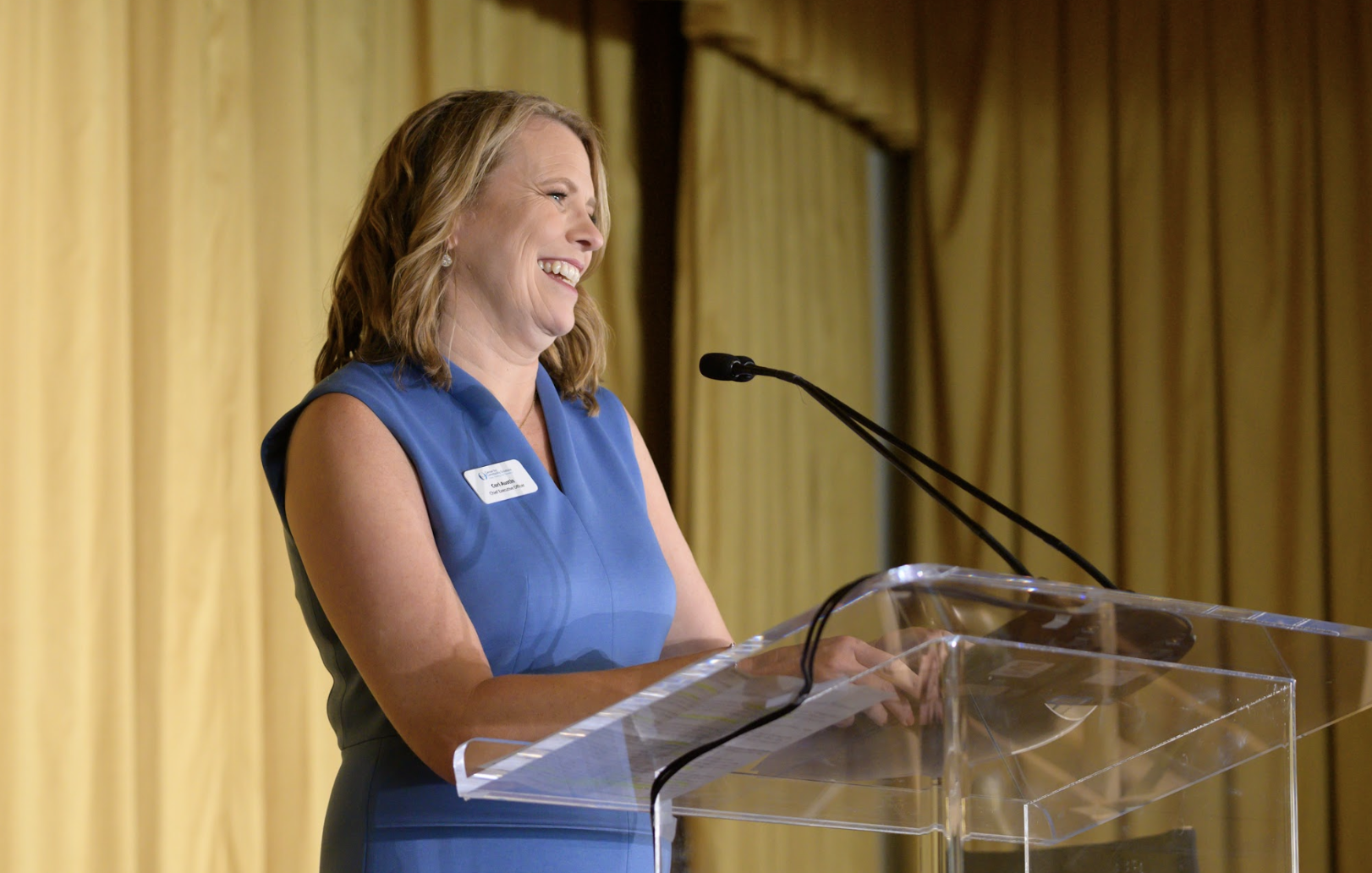 For more than two decades, Cori Austin has been working to prevent relationship and sexual violence and assist its survivors. In February, she stepped into the role of CEO at Center for Community Solutions, the San Diego nonprofit where she had worked for 12 years. She succeeded Verna Griffin-Tabor, who announced her retirement last year.  
"CCS, in some ways, is really like my home," Austin says. "The level of passion, dedication, and skill here just astounds me, and I'm so proud of that. [Griffin-Tabor] laid a really strong foundation. I've heard people saying, 'Those are big shoes to fill.' But I'm not going to fill them; I'm going to build on that foundation." 
Austin has a master's degree in clinical psychology-forensics and early in her career sought to understand people using aggression. She also explored the impact of aggression and began working with survivors. The experience changed her life and shaped her career path. 
"I started seeing how prevalent the issue was and how it really doesn't discriminate. It doesn't understand socioeconomic level or racial groups or communities—it really is impacting everyone. I just felt like I could keep diving in forever and ever," she says. "I had so much to learn from the survivors I was working with. From there, I was hooked." 
She went on to serve in numerous nonprofit leadership positions, work with community leaders to develop a response to family homelessness and provide other nonprofits with training and technical assistance for the development of trauma-informed practices.
Now Austin is ramping up CCS's efforts to break the cycle of abuse by working with San Diego youth. The nonprofit will be releasing a "Youth to Youth" podcast series later this year, funded by a grant from NBCUniversal, that empowers youth to delve into important issues and talk openly about things like healthy relationships, boundaries, and consent. She's also planning a summer training series for other service providers and teachers on trauma-informed care and community resiliency and continuing to innovate solutions for survivors in a post-pandemic world.  
"I enjoy it and I'm passionate about it, and I'm excited. And I also feel like what we do is nothing compared to the level of strength and courage that comes from the survivors," Austin says. "Our obligation is to support one another and really look at our mission to end relationship and intimate partner violence. If we're going to end it right, we have to think systemically. There's a big mountain in front of us and I'd love to work us out of a job someday."