Prosecuting… pivoting… pouring… Lara Worm's path to opening North Park's Bivouac Ciderworks was an unconventional one. She grew up in SD in a family that's been in hospitality for 70 years. So, after 11 years as a federal prosecutor in the US Attorney's Office in DC, she was prepped for an adventure in the high-pressure, uber-competitive hospitality industry—but she was still surprised by the challenges women encounter when opening a restaurant.
"I've always worked in male-dominated fields," she says. "But I was honestly shocked by the disparate treatment of men and women in business. Women face hurdles that male counterparts often do not."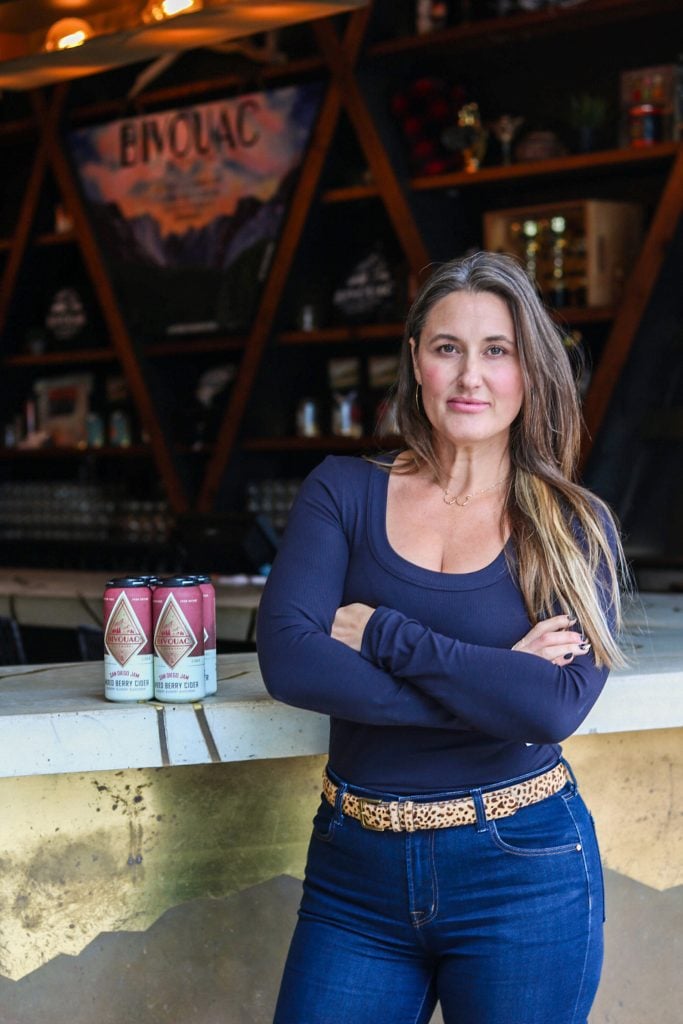 Despite these challenges, Bivouac, established in 2018, quickly became a go-to in the neighborhood, and it is now expanding. The Bivouac Adventure Lodge arrives in late 2023. The space, located next to the company's tasting room at 30th Street and Lincoln Avenue, will include a cider bar, a coffee bar featuring unique women-grown beans, a members-only speakeasy with in-depth brandy tastings, and a retail shop offering food and outdoor gear. Plus a Ms. Pac-Man tabletop game.
"My business is woman-powered," Worm says. "It's very rare that there's a woman-owned brewery or craft beverage company. Ms. Pac-Man is appropriate." It's a place, as Worm puts it, for folks to grab a cider (alcoholic or zero-proof) and feel at home. "This is my ode to North Park," she says. "You can bring your kids, you can bring your dog. It's the community clubhouse we really needed."