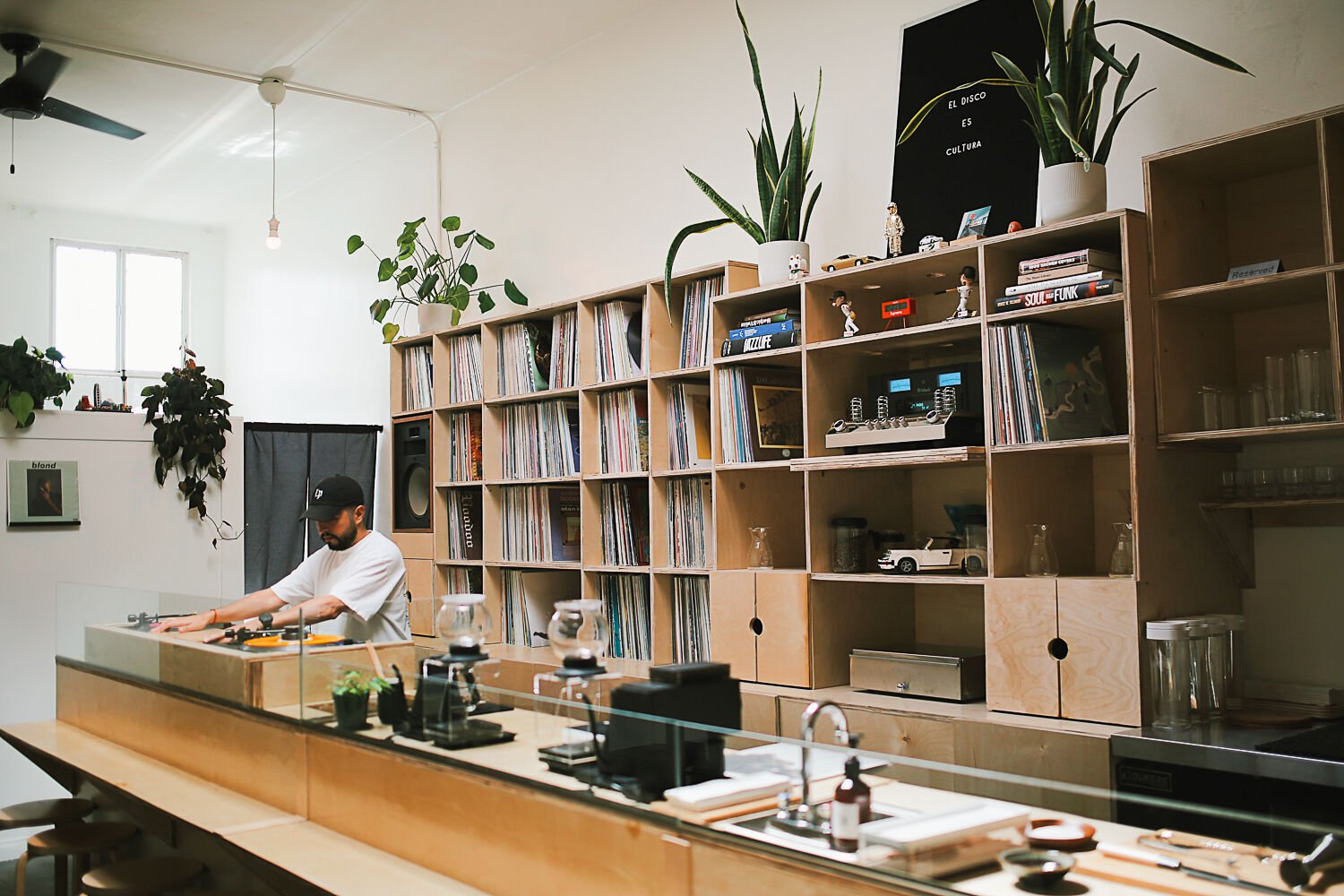 Photo Credit: Madeline Yang
The wooden counter sits low and runs across the middle of the venue, almost like a sushi bar. Under the natural light pouring in from the ceiling window stands the day's selector, working the turntables where records spin and get flipped. Sounds radiate through vintage 1980 Klipsch Heresy speakers seconds later at a level perfect for quiet conversations about the music that fills the air.
Owned by Gibrán Huerta, Longplay HiFi is spinning more than vinyl records: It's composing the lyrics to a new song—one that tells the story of a niche music community growing in San Diego.
To be clear, this isn't the first high-fidelity listening club to make noise in town. While it's hard to pinpoint which establishment started the trend here, we do know Huerta was the first to play with the concept of spinning records and gathering people for it.
It started as a traveling, pop-up vinyl event led by Huerta in Tijuana and San Diego under his creative agency Longplay Studio in 2016. While streaming live DJ sets on Twitch and traveling to Japan yearly, Huerta officially named the project "Longplay HiFi" in 2020 and gave it a physical home in Sherman Heights that August.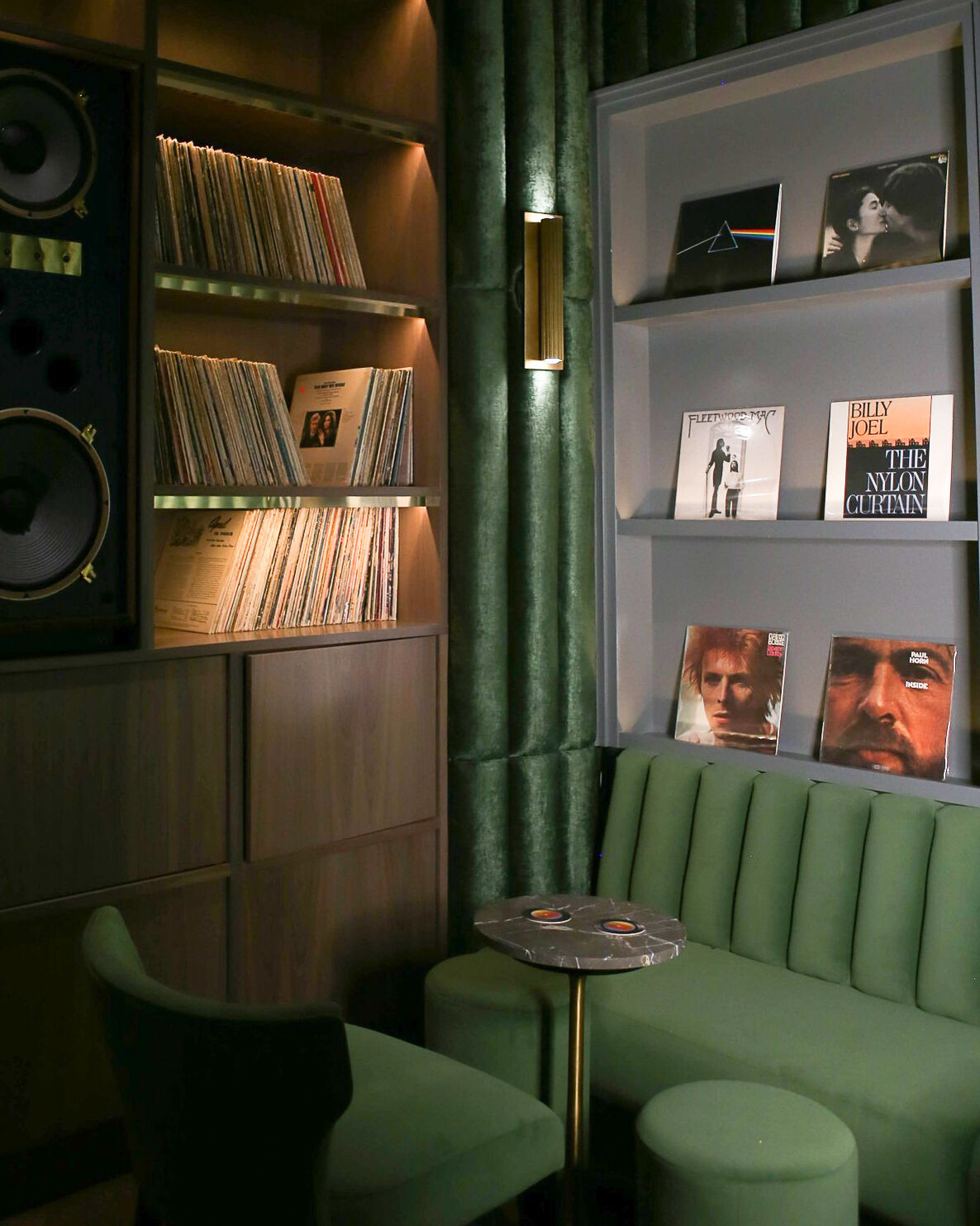 Photo Credit: Convoy Music Bar
There, he'd take the few resources he had (plastic crates and IKEA table tops) to play records, pour coffee and sell Tijuana-style burritos during ticketed events after his agency had "lost everything" during the pandemic. "It was like that big switch…where it stopped being this pop-up…to a more serious thing that was actually going to be feeding me now because I didn't have anything," Huerta shared.
What started as a humble space playing music out of necessity has earned its title as one of the city's founding hi-fi clubs without realizing it. The newly revamped space features a minimalistic design. Welcoming guests on a first-come, first-served basis, everyone is invited to revel in Huerta's library of over 1,000 modern and vintage records. Mexican coffee from Flor and Seed is brewed, and those who pay for the club's yearly membership get access to perks like reservations and private listening events.
Since Longplay HiFi's pop-ups, we've seen large hospitality groups also join the scene. Consortium Holdings Projects (Born & Raised) took over Bar Pink in North Park for Part Time Lover in June, serving Japanese high balls with a side of music selected from locals and the 1967 San Diego-based Folk Arts Rare Records retail nook housed inside.
In May, Convoy Music Bar also joined the club under Shōwa Hospitality (Himitsu, the Taco Stand chain) by Julian Hakim and Aram Baloyan. With a hidden entrance on Convoy Street, CMB exudes a mysterious and moody aura, whose tunes — which range from jazz to disco — are curated by selectors like Yuichiro Edamatsu and transmitted by custom Kenrick speakers from Japan.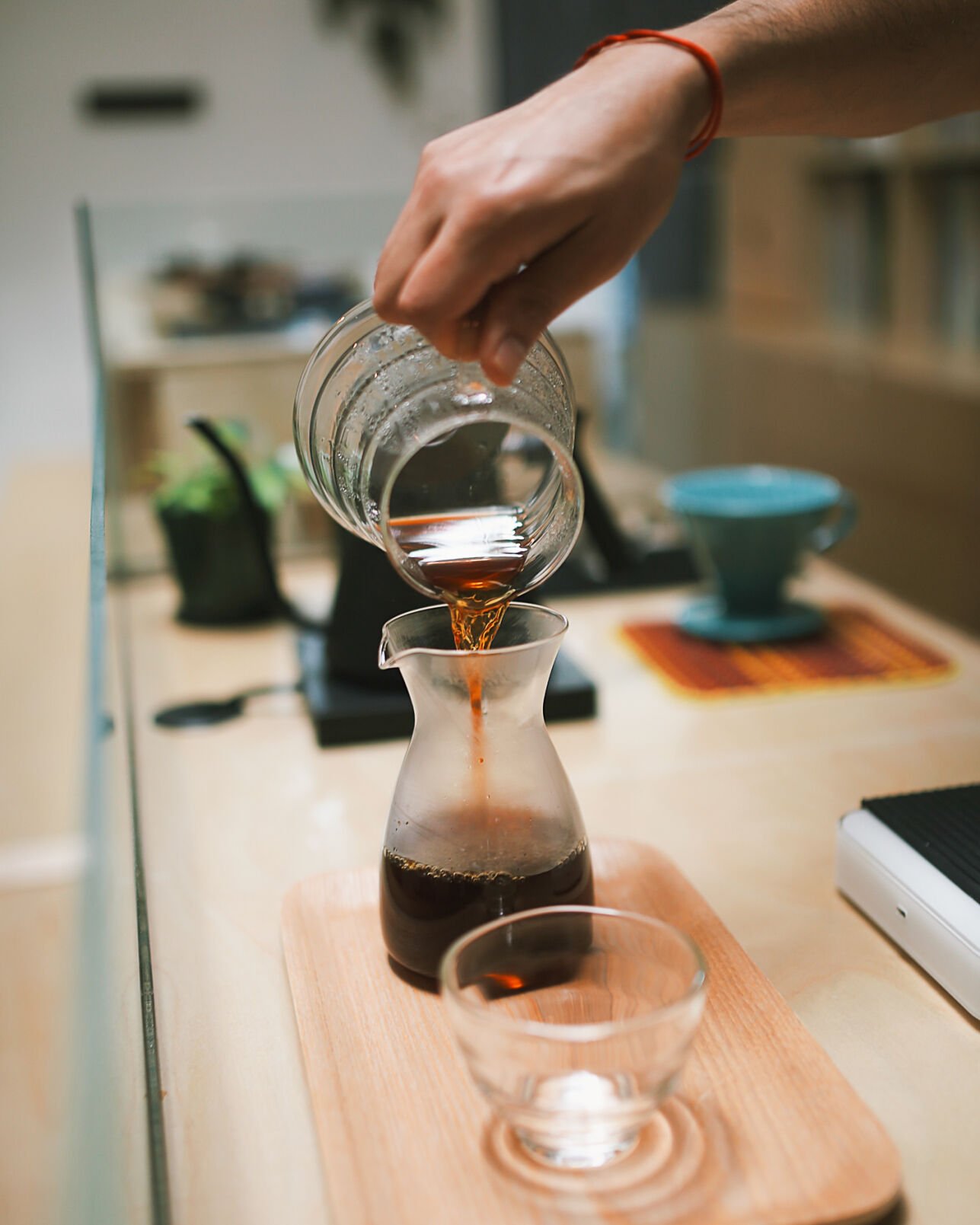 Photo Credit: Madeline Yang
"It's a listening and drinking experience," Hakim describes CMB, "It's a bar that mimics the hi-fi listening bars of Tokyo…where people go relax [and] the sound is something special."
An intimate setting, CMB brings its records and glassware directly from Japan. The bar's elegance and privacy are a product of its rules (a dress code is enforced, and video recordings are not allowed), as Hakim wants "people to have a good time and give it the respect that it deserves."
Running similar but different spaces, Hakim and Huerta visited listening bars in Tokyo together in 2016, when Shōwa was a client of Longplay Studio, formerly known as Bien Media.
After being asked what it's like to see other listening bars follow after Longplay HiFi, Huerta said he has nothing but respect for them and that it's good for the city.
"I love it…It's a lot of pressure to be the only one," Huerta shared, " We are one of the hifi capitals in the world and…I'm really stoked to see more of them come along."