"We are really building something from scratch… but that's what people are getting excited about," says Beryl Forman, one of the many women stirring up momentum for grassroots baking collective Pan y Paz. This powerhouse co-op of female bakers coalesced in 2021 with the shared mission of spreading knowledge, providing jobs, feeding their community, and eventually, opening a bakery in Barrio Logan.
Many people in the Barrio have fond memories of the bread factory that operated in what is now the Bread and Salt Gallery for more than 100 years, sending the scent of fresh baked goods wafting through the streets. Pan y Paz, alongside several community partners, is seeking to put the "bread" back in Bread and Salt.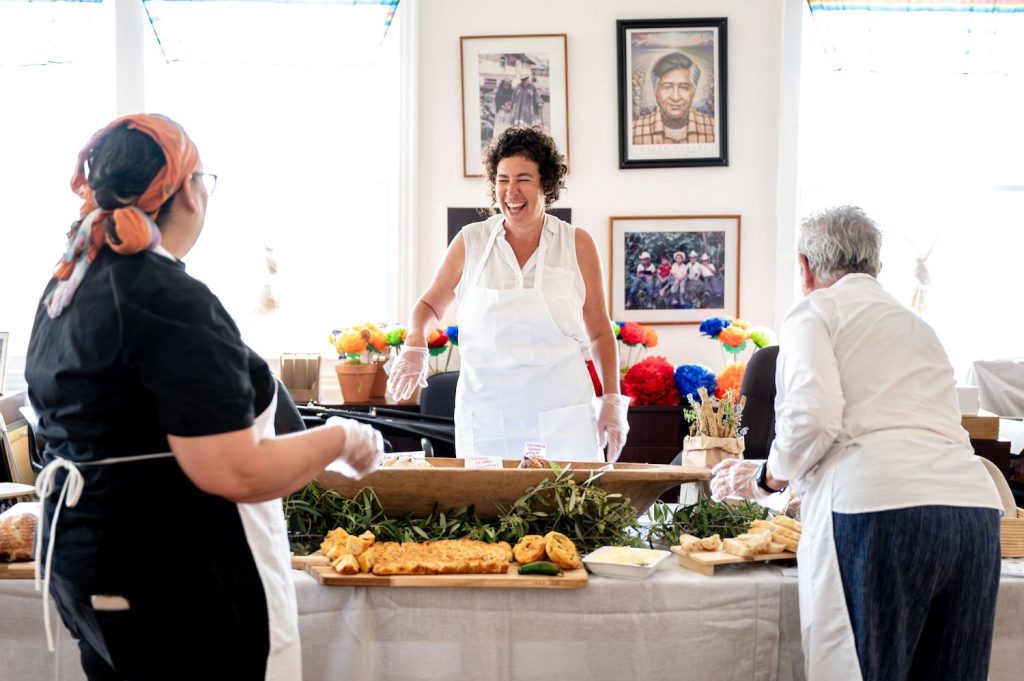 The women who make up the collective met during the pandemic through their passion for baking and collaborated on pop-up markets. Eventually, they partnered with nonprofit group Via International, which supports independent artists and entrepreneurs in Barrio Logan, and began plans for a shared brick-and-mortar.
Other major contributors also stepped up to support the venture, including the San Diego Food Alliance, the County of San Diego's Reinvestment Grant, and many local businesses. Pan y Paz is currently developing a menu of signature loaves and growing their membership through community outreach efforts. You can sample founders' wares at pop-ups throughout San Diego. They hope to open their permanent spot in fall of 2024.