Barrio Logan This Month
June 8
Barrio Art Crawl
June 8 & 22
Del Barrio Market
The mixed-use apartment and retail complex spans two blocks by the Coronado Bridge. Grab Baja-fresh ingredients at Northgate Gonzalez Market and order the house special shrimp at Mariscos el Pulpo, plus pizza by the slice at Dough Nations and ales from Attitude Brewing Company. Spring Valley's Liberty Call Distilling plans to open a distillery and restaurant here soon.
Find hand-painted ceramics, whimsical cards, paintings, and pop art made by artists from both sides of the border at this pint-size boutique. Owner Alexandra Perez Demma has a working studio on site where she makes jewelry. shopsimonlimon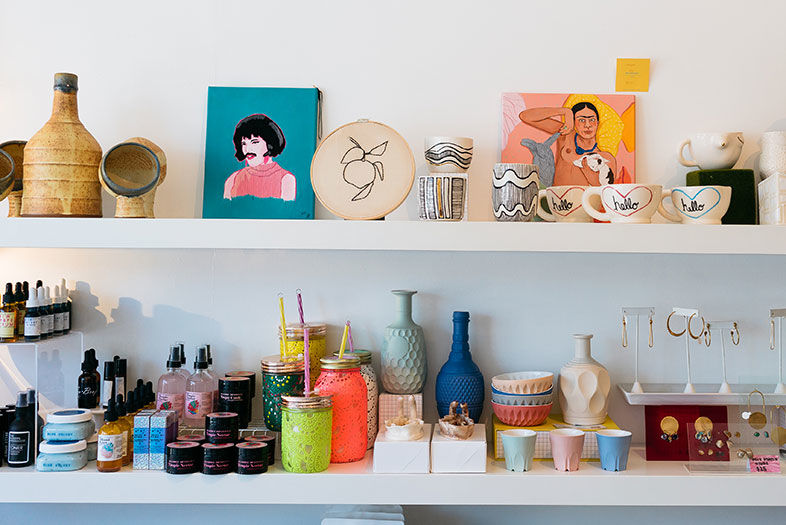 Simón Limón
The beloved Mexican restaurant turns 86 this year, and it's still run by the Estudillo family. Get in line early for the tamales, handmade tortillas, rice and beans, and crunchy tacos—they close up at 3 p.m.—and bring cash.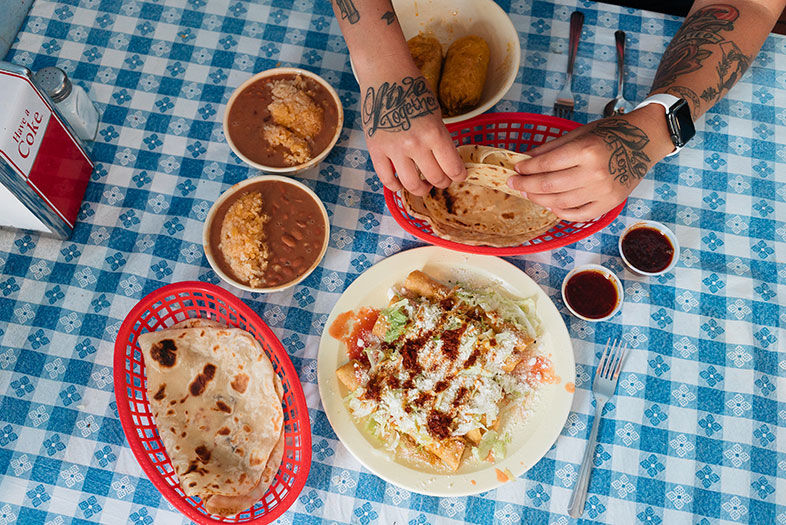 Las Cuatro Milpas
Sip a Horchata Golden Stout or a Blood Saison, made from jamaica and agave, at San Diego's first Latino-owned brewery, which just expanded to a second location in Los Angeles. borderxbrewing
The urban park beneath the Coronado Bridge holds the largest collection of outdoor murals in the country. It was named a National Historic Landmark in 2017 and will celebrate its 50th anniversary next year.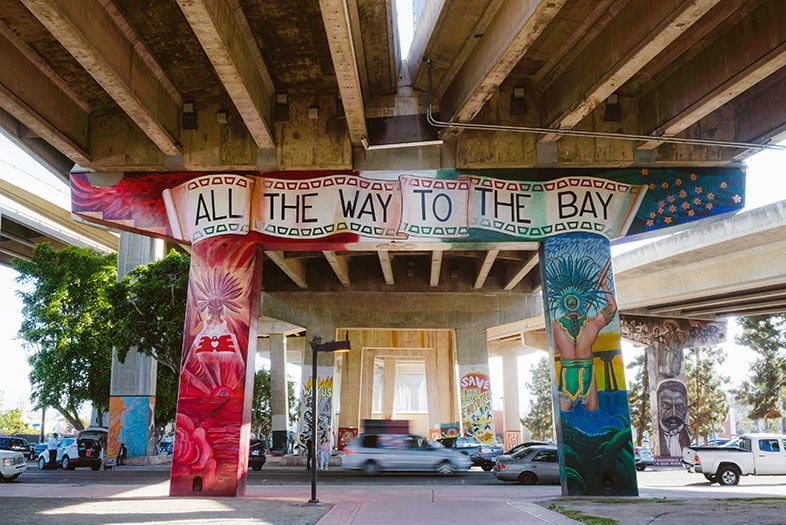 Chicano Park
Galleries
The barrio is a hub of creativity, with several art galleries to prove it. Along Logan Avenue, La Bodega Gallery hosts art classes for kids and offers free admission to most exhibits, and Chicano Art Gallery regularly exhibits work by local artists. Then on Julian Avenue in the century-old former Weber's bakery building, Bread & Salt houses galleries, events, and studio spaces, and the new Alta Brewing.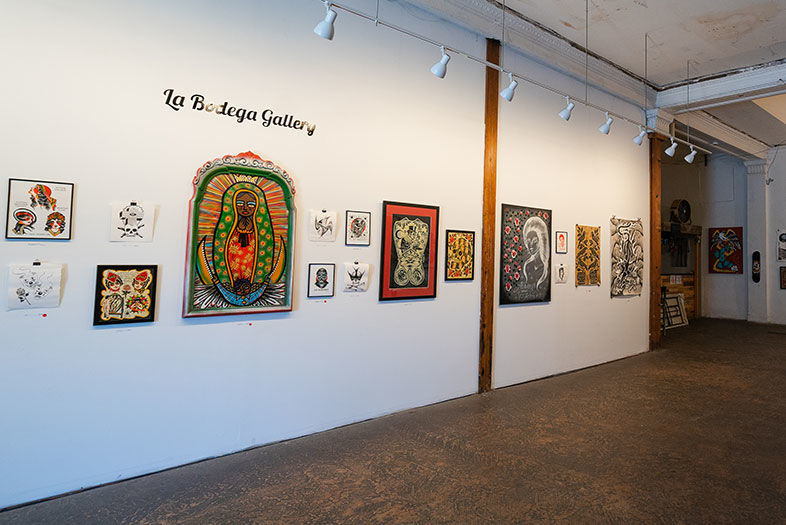 La Bodega Gallery
You won't have to sit in traffic anymore to dine at this LA institution. After years of delay, they're slated to open their first San Diego location in Barrio Logan by the end of the year. roscoesofficial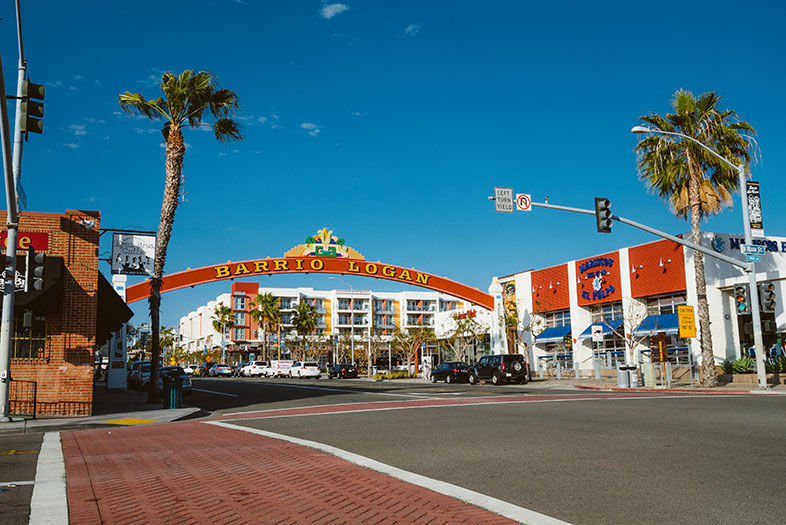 Cesar E. Chavez Parkway