"For this specific project I've brought into the scene some graphics made by Giacomo's father that I think are just pure art," shares designer Stefania Sciomachen of the new Ambrogio by Acquerello concept which opens in La Jolla on November 5 in the old Semola space. "Ambrogio by Acquerello brings European vibes, especially the Italian ones. I wanted this space to look as if we're going to 'our Italian favorite fine spots,' the ones that are locally known for revealing our design roots and contemporary style."
When Giacomo Pizzigoni, Andrea Burrone and Luca Salvi opened the flagship Ambrogio15 in Pacific Beach in 2016, it redefined what "pizza" meant to the neighborhood. The concept was a hit and Ambrogio15 expanded into locations in Little Italy and Del Mar.
"I felt like San Diego had the wrong perception of Italian cuisine; it was 50 years behind. We don't eat spaghetti and meatballs, lasagna, or chicken parmesan anymore," he explains. "Here, Italian chefs were recreating their nonna's recipes, which is great, but we wanted to show off modern Italian cuisine. We decided to bring it to San Diego and start with pizza, transforming it from fast food to a gourmet dish."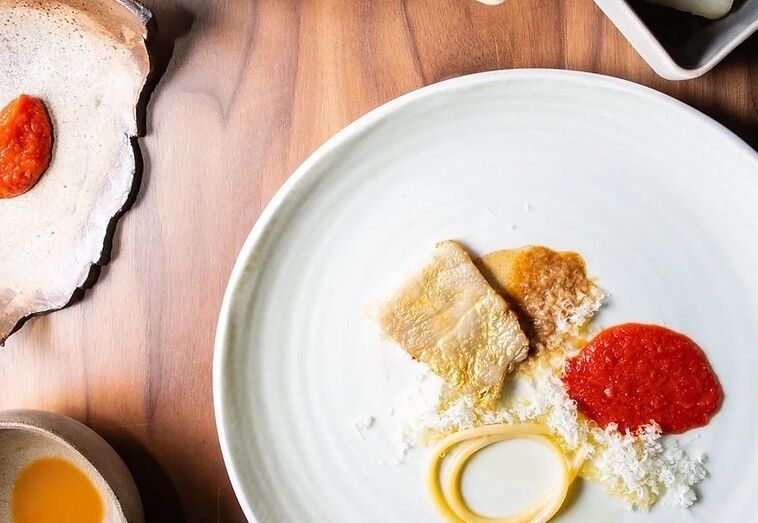 Courtesy of Ambrogio by Acquerello
However, Pizzigoni found that focusing on pasta at Semola missed the mark. "Pasta is always meant to be a first course, but here [in the United States] it is a main dish, so we found a little resistance." Now, the restaurateurs are partnering with the culinary team behind Milan's Michelin-starred Ristorante Acquerello for Ambrogio by Acquerello to transform upscale Italian food.
The partnership also connects Ambrogio15 partners Pizzigoni and Burrone with chef Salmoiraghi and his partner chef Choi Cheolhyeok along with their gastronome Paolo Tucci and sous chef Davide Colombo. It would be easy to assume that this was a partnership that was created primarily to bank on the name and the Michelin star, perhaps with a menu consultation and a chef-driven media tour.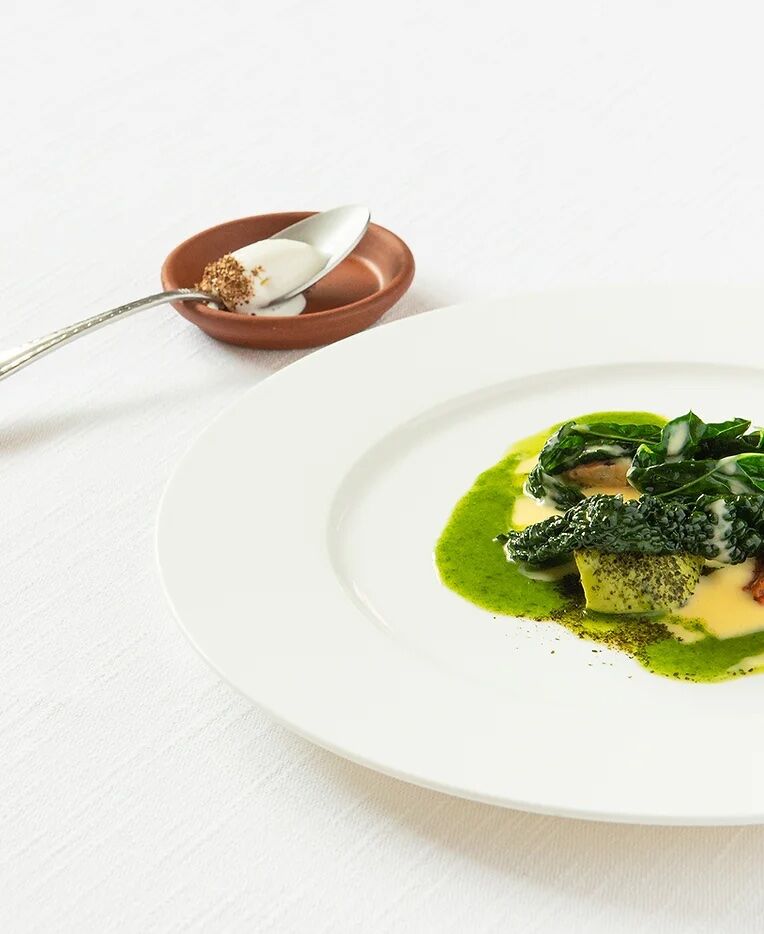 Though chef Silvio Salmoiraghi is notoriously camera shy, I've been assured that one or two members of his chef team will always be at the La Jolla location. "I wanted someone who would jump into the project with heart and not just sign his name on three dishes," Pizzigoni shares.
The menu at Ambrogio by Acquerello is a complete departure from Ambrogio15, showcasing a progression of flavors that leans heavily on the established dishes at Milan's Acquerello. Two tasting menus, each seven courses, have been developed for the concept that tweak Acquerello's dishes to incorporate San Diego produce, meat, and seafood.
The Dancing with the Stars tasting menu begins with exceptional dishes like the Insalata Mare e Monti with sea bass ceviche and cauliflower mushrooms and the Stravaganza Mediterranea showcasing tuna and calamari in apple vinegar. Even the palette cleanser is likely to bring the table to intent silence, a grapefruit sorbet with white chocolate and gentian served in an eggshell. An optional wine pairing has a focus on natural wines and boutique winemakers.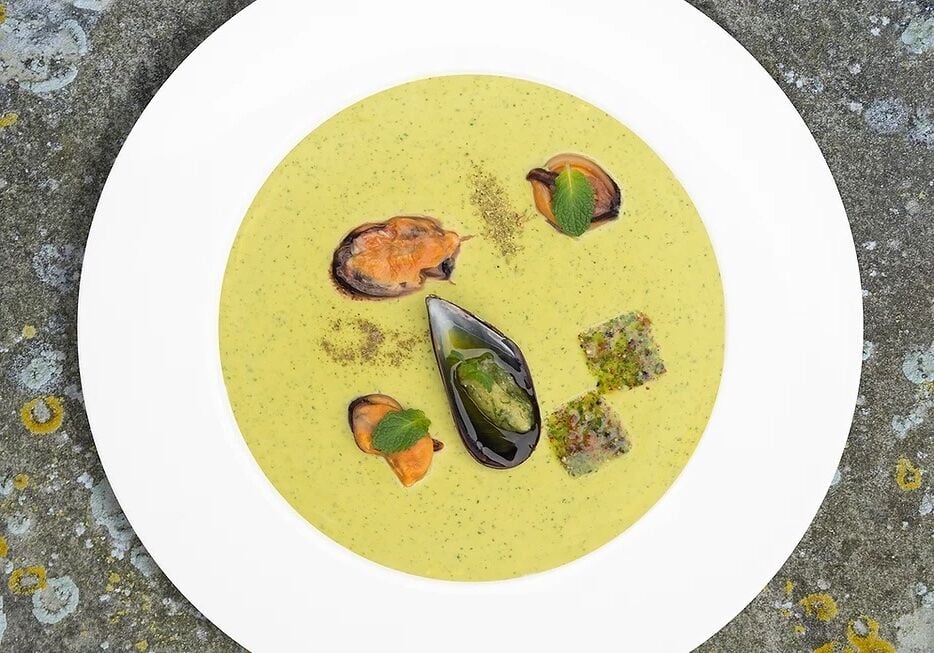 Chef Salmoiraghi—whose pedigree includes working at Joia, the first vegetarian Michelin Star restaurant in Italy—created a vegetarian (or vegan) tasting menu: A Walk in the Garden that stands proudly next to its omnivore counterpart. Also available, in lieu of an a la carte option, is the grandi piatti dello chef, a shared large plate with appetizer and dessert that changes nightly.
Though chef Salmoiraghi might be considered old school for eschewing techniques like sous vide for traditional stovetop cooking and forgoing chef-lebrity status and Food Network appearances, his food is anything but conventional. Salmoiraghi is evolving Italian cuisine, bringing a new approach to Milanese food through his experience cooking in Japan and Korea.
"I see this opening as a chance to show San Diego food lovers that cooking Italian food is like directing an orchestra," he offers. "The score may be the same, passed on by our mothers and grandfathers, but the way the chef plays the music and reads the notes is personal, ever-changing and in constant evolution."