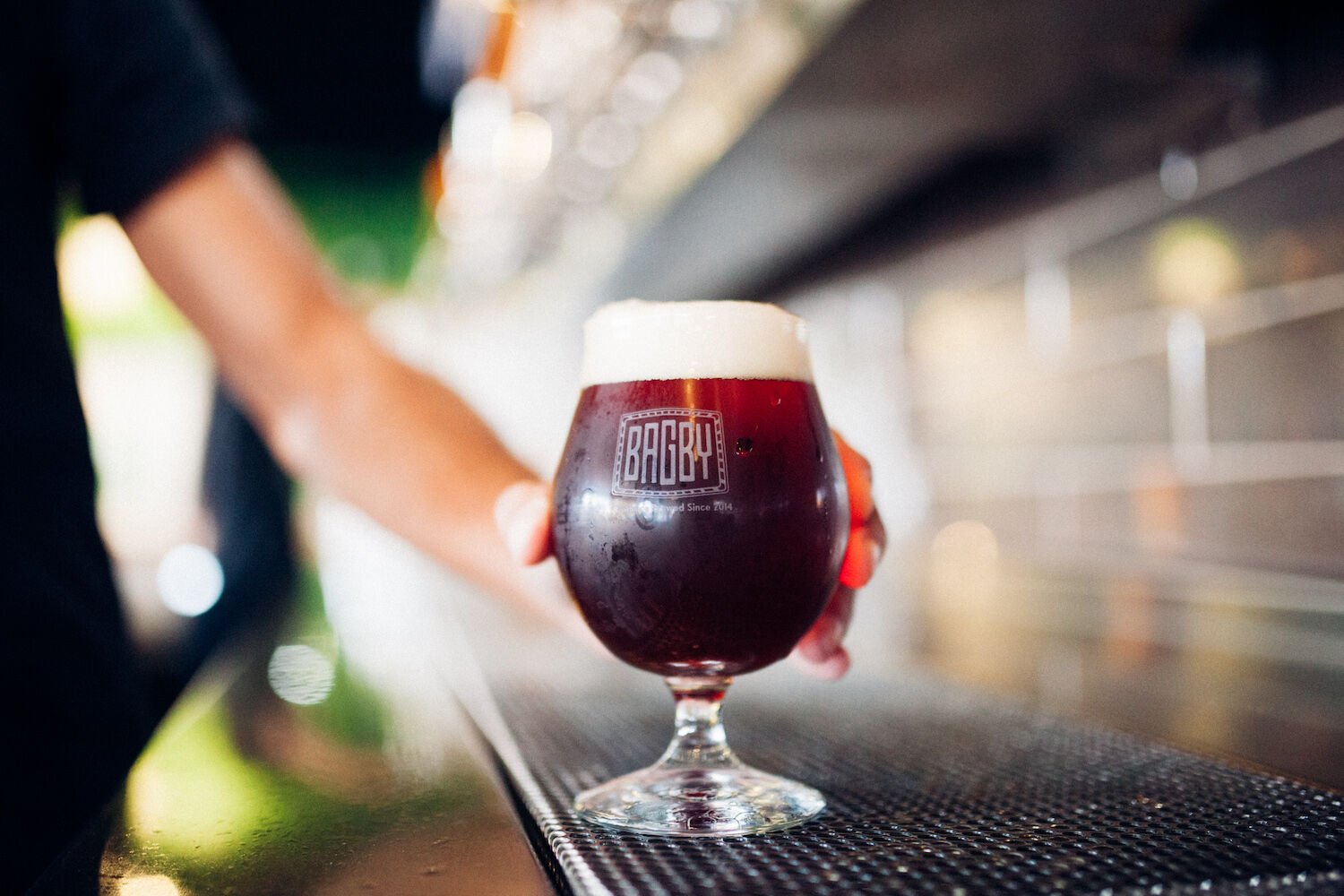 Lauren DiMatteo
It was eight years ago when Dande and Jeff Bagby stood before a sprawling former BMW dealership in a too-good-to-pass-up location along South Coast Highway. At the time, they had one idea in mind: Make it a brewery. There wasn't much in the way of craft beer in North County back in 2014, but with the launch of Bagby Beer Company, the couple, who are both North County natives, set their sights on changing that.
"We saw nothing but potential and opportunity, and we were—and are—thrilled to call Oceanside home," says Dande.
Since then, Oceanside has slowly but steadily established the community of breweries that enthusiasts like the Bagbys had always hoped for. That list includes Northern Pine Brewing in 2017, Kilowatt Brewing in 2019, Craft Coast in 2020, and, last year, South O Brewing Company.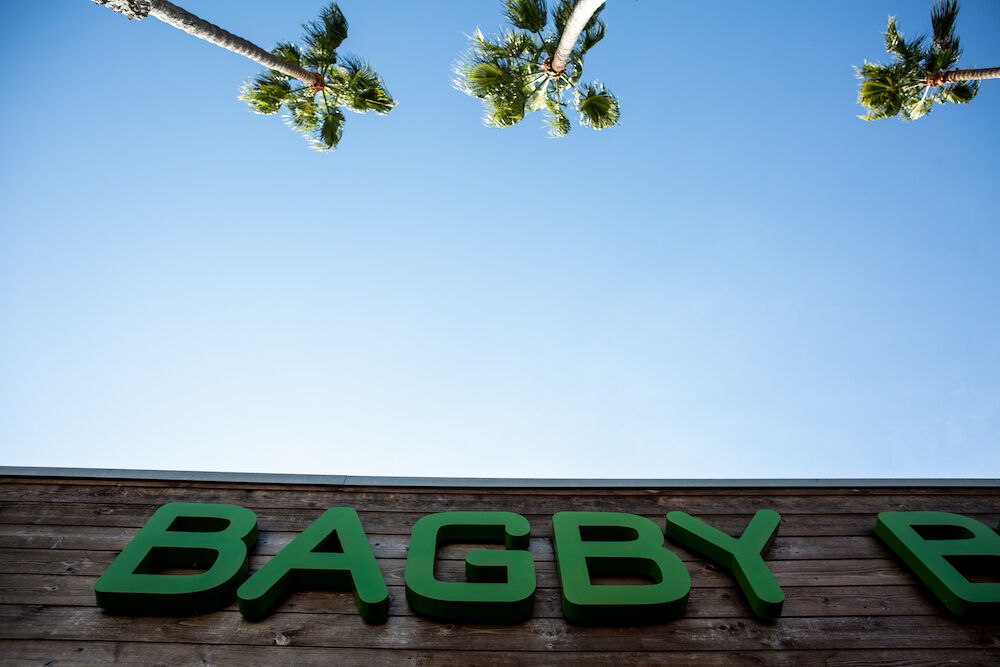 Dande has always believed that more breweries in Oceanside makes sense. "We think craft beer aligns perfectly with the independent, creative spirit that defines our town," she explains, adding that more beer means more community rather than competition.
Part of that untapped potential is what attracted the team at South O Brewing to join the growing scene in late 2021. "The Oceanside beer scene is up and coming," says Joel Steinmetz, owner of South O. "We want to be a brewery that the local Oceanside community can be proud of."
Tipping Pint Brewing Company's Dominic Burns agrees, adding that they hope to soften the sometimes-gritty perception of the beachfront town by providing a family-friendly venue. "We want to be about the community," he says. "I have two little ones, which I had in mind every step of the way. Bring your family, dogs, or yourself to enjoy the experience."
Like the Bagbys, many team members at these new breweries have roots in the area. This includes South O head brewer Maurey Fletcher, whose former tenure includes stints at Oceanside's Golden Coast Mead and Vista's Booze Brothers Brewing Company. Even Artifex Brewing, a San Clemente–based brewery with plans to expand to Oceanside, is run by a trio of San Diegans, including Pizza Port alumnus Johnny Johur.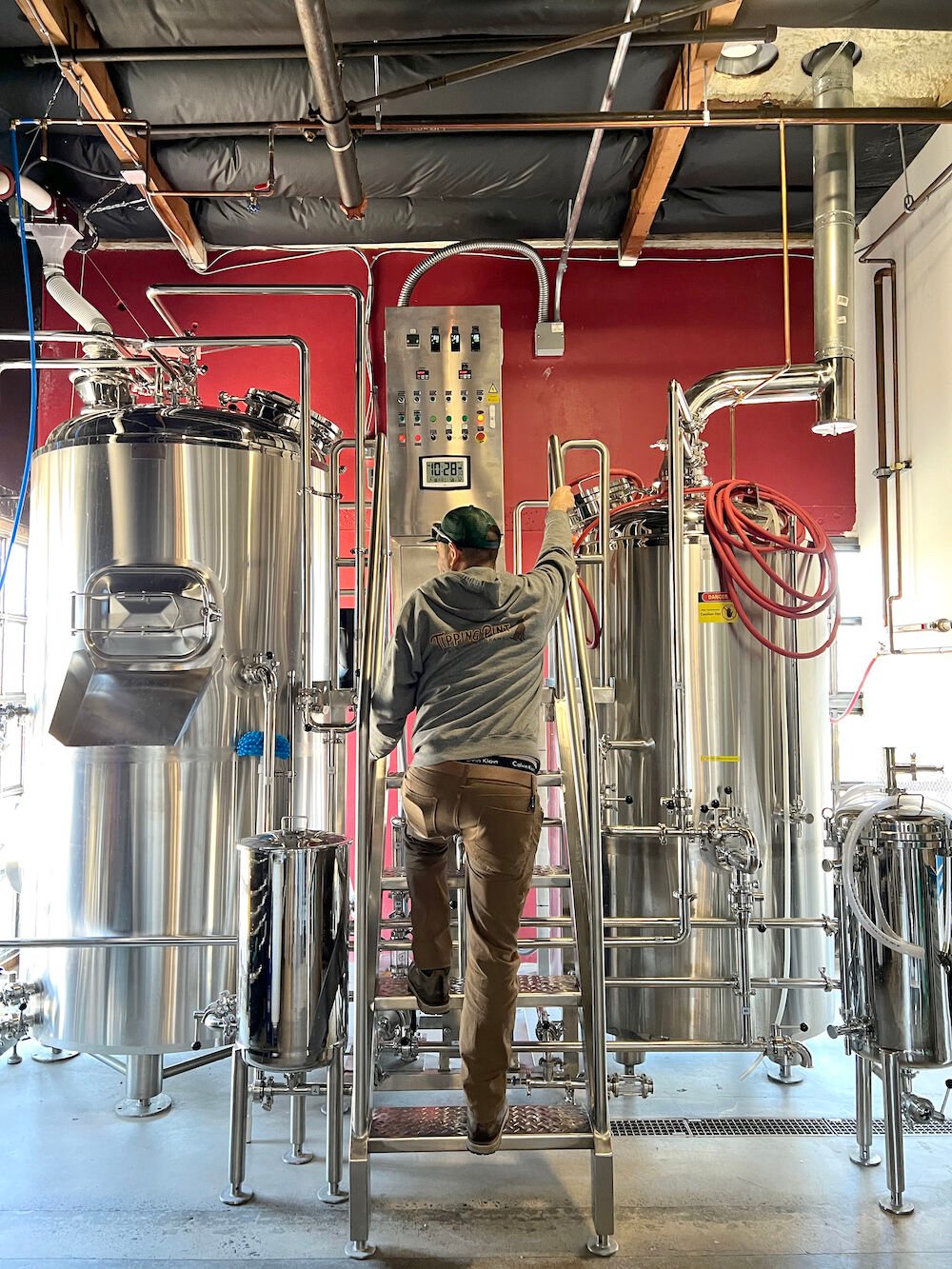 But to those looking to enter the quickly swelling craft beer scene, Dande has some advice.
"Folks in Oceanside know great beer and love to have a good time," she says. "Anyone coming here to open up should be prepared to deliver on all accounts."
PLUS: What Beth Demmon is Drinking in Oceanside Right Now
Bagby Beer: Alt in the Family, a German-style altbier. It's 5.3% ABV, so it's light enough to refresh, but malty enough to satisfy. It might be the best (and most underrated) beer style of all time.
Craft Coast: Any hoppy beer here is guaranteed to delight (especially paired with a taco or two), but the 6.5% ABV Budz collaboration with Pizza Port, Tipping Pint, and Skagit Valley Malting is an especially bodacious bitter bomb for the hop-inclined.
Kilowatt Brewing: Kilowatt's Ziely Cucumber Lime hard seltzer is a great summer sipper that's packed with flavor (and only 5% ABV).
Golden Coast Mead: Mead can seem bewildering to the uninitiated, but the 2022 Wildflower Sour promises to destroy any preconceived notions about the ancient beverage. The semi-sour mead is rich, tart, and deceptive at 12% ABV, so pop a bottle and be prepared to share!
Dija Mara: It has to be the Lychee Camo, a low-ABV cocktail with lychee and chamomile-infused rice spirits, fresh lemon juice, and egg whites. It's unique. It's refreshing. And it's perfect to pair with the restaurant's Balinese-inspired cuisine.