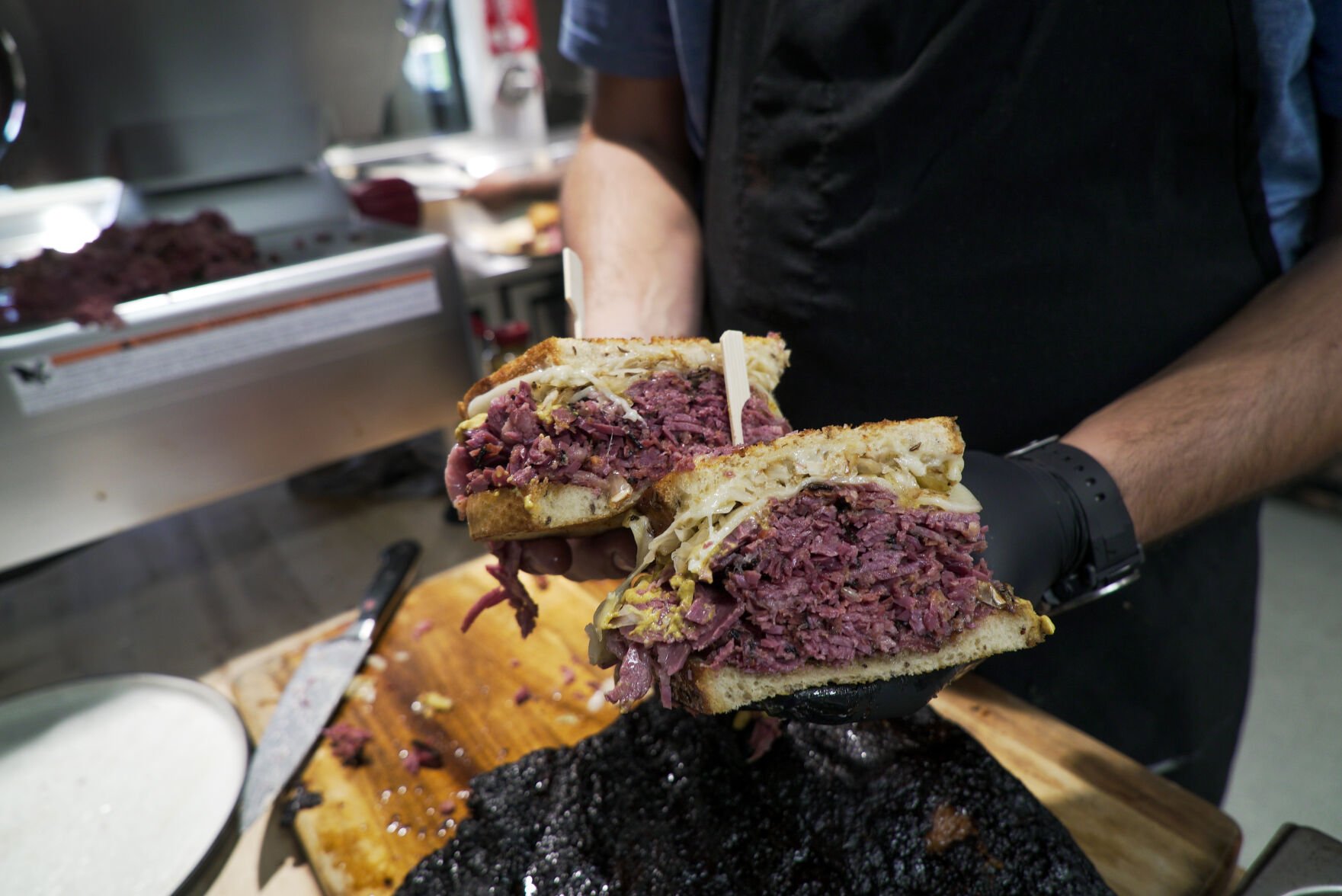 Courtesy of Ryes and Grind
The Mains
"Modern" Delicatessen Serving Breakfast + Lunch Opens in Oceanside
The LTH (Local Tap House) has become an epicenter for Oceanside, the sort of roundtable beacon for local industry types and people who lived down the road. Now that same team has opened a modern west coast delicatessen off South Coast Highway called Ryes and Grind. They're serving up traditional Jewish deli favorites alongside SoCal-fluent breakfast dishes like matcha pancakes.
We pushed them to choose the best they got, and after complaining for a second about not being able to play favorites with their food children, they recommended the "pastrami pusher" sandwich (shaved pastrami, swiss, cole slaw and their thousand island on rye), chef Dan Pundik's grandmother's matzo ball soup, the homemade bagels (we'll try them and report back, since a decent bagel is the golden fleece of San Diego's food scene), or their pastrami hash with house rosemary potatoes (these guys love their pastrami).
For drinks they're doing cold pressed juices, cocktails, and specialty coffee stuff from their espresso bar. The open-space concept serves breakfast and lunch all day when they're open (8 a.m. – 3 p.m.) between Thursday and Monday.
Great Food Truck Finalist sets down roots in Barrio Logan
After being a finalist on "Great Food Truck Race" on Food Network, Filipino food specialist Lia's LUMPIA has now permanently anchored a to-go shop in Barrio Logan (2219 Logan Avenue), offering some indoor and outdoor seats on site. Instead of traveling to local breweries like they did to start their business, the truck will now only hit the streets for private events and SDSU football games.
The new brick and mortar is only open Thursday to Sunday, featuring lumpia dishes, some with a creative spin, like mac and cheese lumpia and vegan curry lumpia. On the last Tuesday of the month, they will host ticketed dinners called "Milagros" featuring a five-course plated dinner (the next one is Jan. 31).
North Park Craft Cidery Expanding in the Fall
We talked about this on the Happy Half Hour podcast a while back, and now details have emerged on Bivouac Ciderworks' expansion. They're taking over the space next door to their existing North Park taproom and creating the near-6,000 square-foot concept called Bivouac Adventure Lodge.
Owner Lara Worm says she's designing it for community connections, and if you know this woman—she's seemingly on every advisory board for small businesses that is known to the San Diego region—you know she means it. It'll also have cider education and expand the production capacity of their craft ciders. The cidery will include a general store with chef-driven pantry goods and outdoor gear.
A members-only private tasting club is also in the works. With a name like Adventure Lodge we're holding out hope for water slides at some future point. It's set to open this fall.
---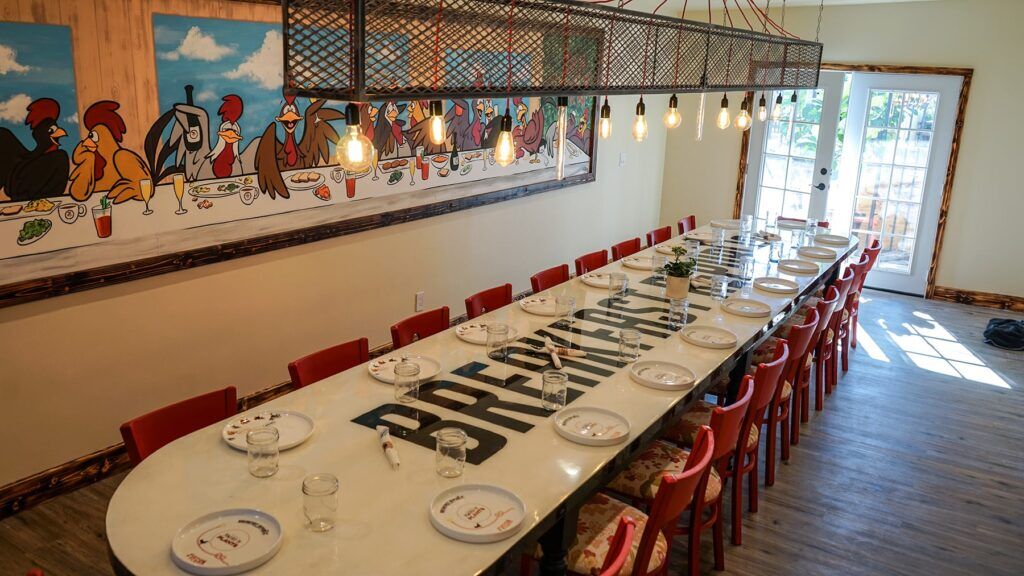 Courtesy of Breakfast Republic
Quick Bites
NOVO Brewing Co. shared that they are opening a fifth location this year at the Westfield Mission Valley mall.​​
Cardellino in Mission Hills has always been one of the most underrated of the TRUST Restaurant Group (Trust, Fort Oak, Rare Society, Wise Ox). They do a riff on a fast-food submarine sandwich that will gloss over your memories of that particular food genre. Anyway, they're now serving a four-course Tuscan Experience menu with dishes like bistecca Fiorentina, spicy rigatoni, and ahi tuna crudo.
The private dining room has always been a concept enjoyed only by the fanciest of dinner locales. As if dinner were the only meal acceptable for a party so raucous it needs to be hidden from public view. Well, Breakfast Republic's changing that, and reclaiming the idea for brunch (always fighting for brunch rights). Their North Park location recently opened a private dining room. We can smell the hash.
Have breaking-news, exciting scoops, or great stories about San Diego's food scene? Send your pitches to [email protected].