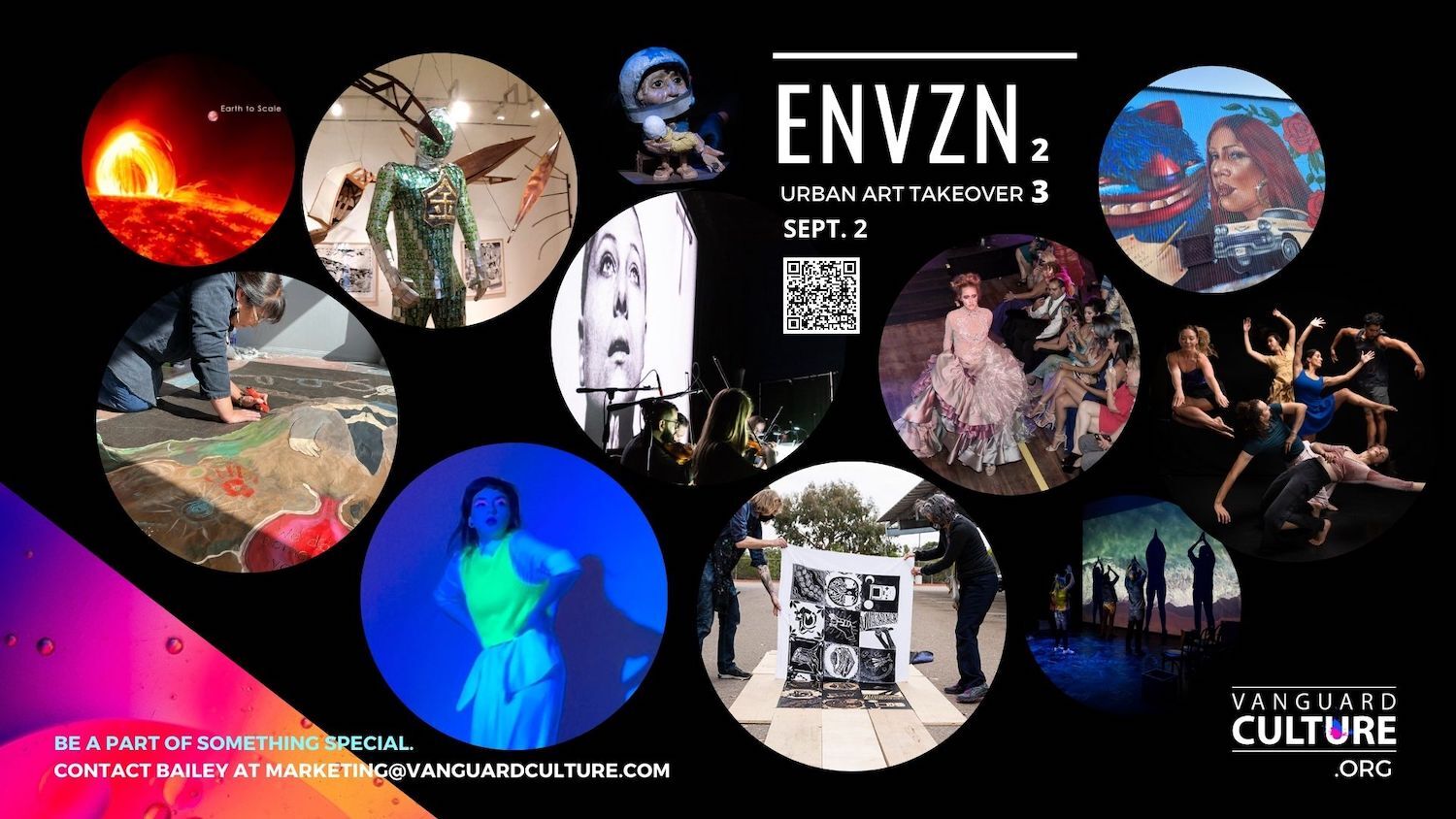 Courtesy of Vanguard Culture
You've heard of street art. Now get ready for…shoe factory art? Thanks to Chicano Park's vibrant murals and the emerging art-world powerhouse that is Bread & Salt Gallery, the neighborhoods of Barrio Logan and Logan Heights are increasingly popular creative centers in San Diego.But when planning their first-of-its-kind immersive arts festival in Logan Heights, the organizers of ENVZN Urban Arts Festival forewent traditional art spaces in favor of unexpected venues. Artists from around the world have designed site-specific installations that fête the neighborhood's diverse culture and communities. Attendees at this innovative block party will witness a film screening in a crossfit gym, a fashion show in a storage lot, and a theater performance in, yes, a shoe factory.Want to get your art on at ENVZN? Here's your guide to the fest, including ticket prices, parking details, and the exhibitions and performances you can't miss.
What is ENVZN Urban Art Takeover?
ENVZN is a visual and performing arts festival that will transform various warehouses, industrial spaces, and buildings in Logan Heights into interactive experiences that celebrate local art, culture, and heritage.Conceptualized by the team at San Diego–based arts nonprofit Vanguard Culture, the immersive event features dance performances, theatrical showcases, puppetry, virtual reality adventures, live music, a fashion show presented by Fashion Week San Diego, and several short film screenings.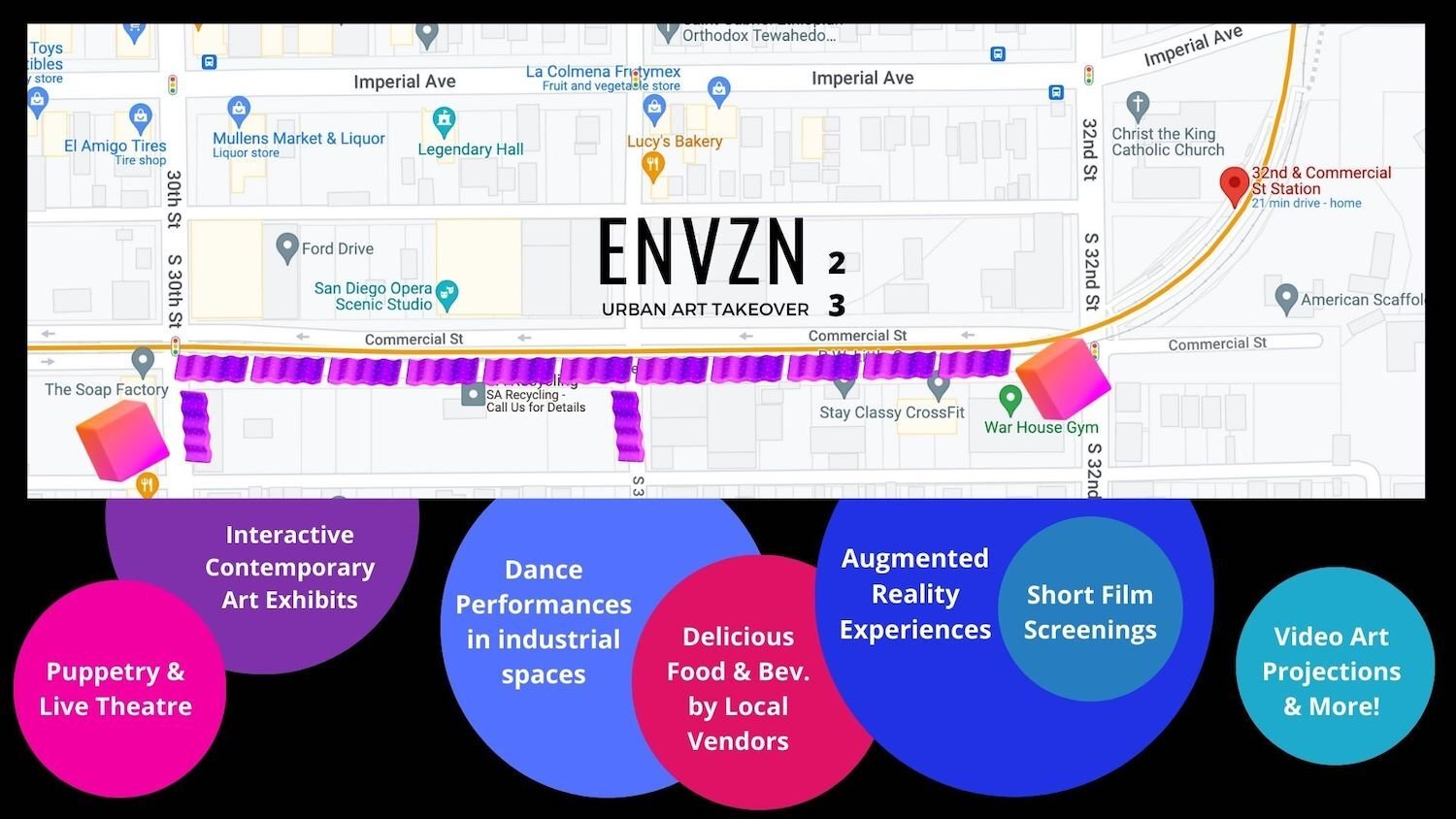 Courtesy of Vanguard Culture
Where is ENVZN Urban Art Takeover?
All based in Logan Heights, the event's focal points are located within a two-block span between The Soap Factory at 2995 Commercial Street and The War House at 3191 Commercial Street. The street will transform into an urban artscape, uniting talents from San Diego, Tijuana, and around the globe.Key venues participating in this year's festival include The Soap Factory, Sew Diego Embroidery, SD Custom Studios, FixUrFace, The War House, Stay Classy Crossfit, and Little Miss Brewing.
When is ENVZN Urban Art Takeover?
ENVZN 2023 kicks off on September 2 from 6 to 10 p.m. (with a special VIP experience beginning at 5 p.m.), and the celebration is poised to return annually (including as part of the World Design Capital celebrations in San Diego and Tijuana next year).
How do I get tickets to ENVZN Urban Art Takeover?
You can purchase tickets online via Eventbrite. General admission costs $40, but creative industry professionals and Logan Heights residents can nab half-price tickets. (You'll have to show either your business card and website or your ID at check-in to verify.)$125 gets you VIP status, which includes access to private restrooms, an exclusive wine and food experience, and other perks.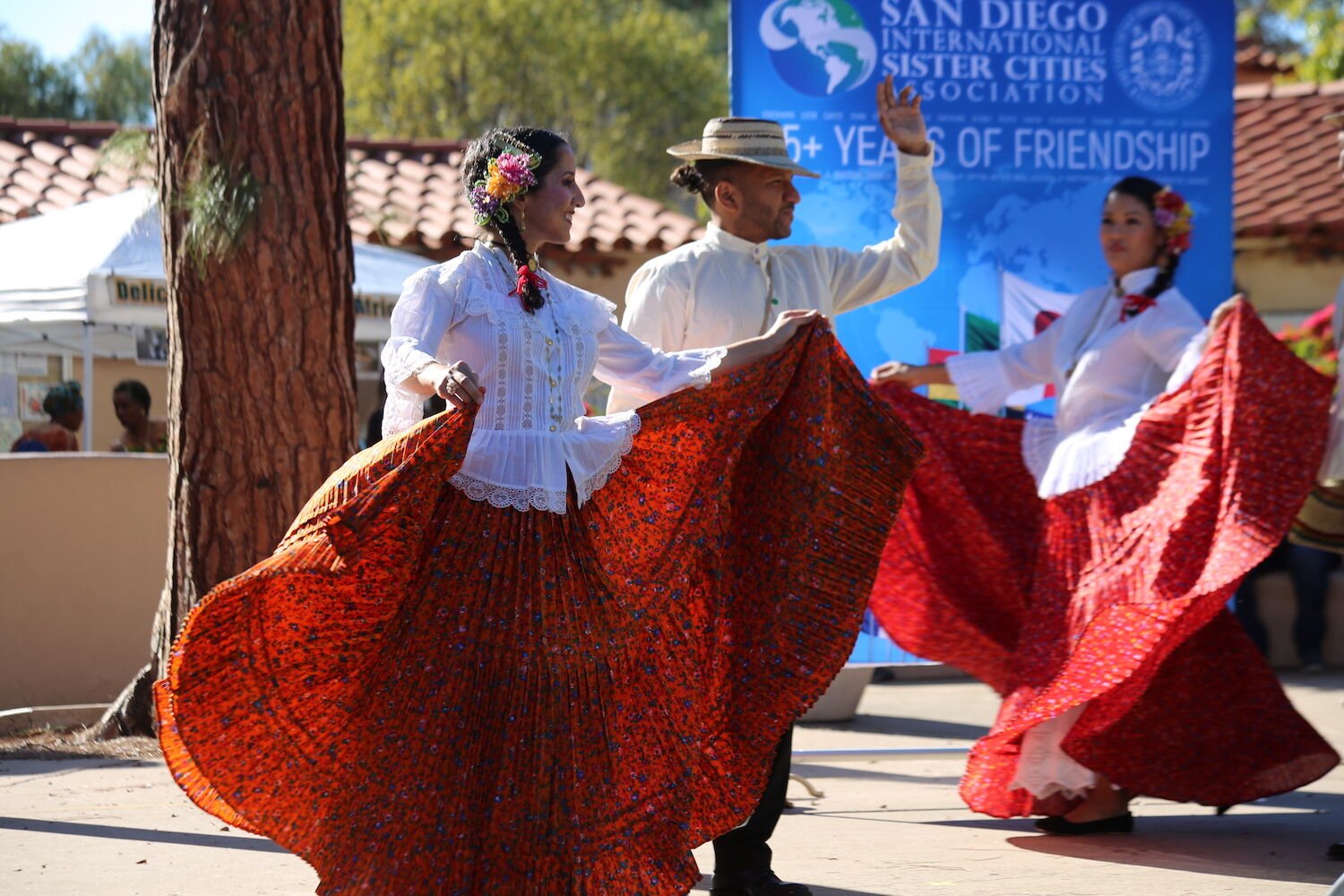 Courtesy of Vanguard Culture
What should I See at ENVZN Urban Art Takeover 2023?
That's up to you! Exhibitions at each venue stay open all evening long, so you can wander up and down Commercial Street and explore the festival's eclectic offerings. Most venues hosting performances and screenings will change programming every 30 minutes, allowing attendees to plan and customize their itinerary.You can view the full schedule here to map out your must-sees, but here are some standouts from the lineup:
EVNVSN Urban Art Takeover Highlights:
Ancestral Memory
Viewing Time: 6 & 7 p.m. | War House Balcony StageThe stairs outside of Commercial Street's War House Gym transform into a Mesoamerican temple, where contemporary dancers will pay homage to the ceremonial rituals of Mexico and Central America's ancestral people.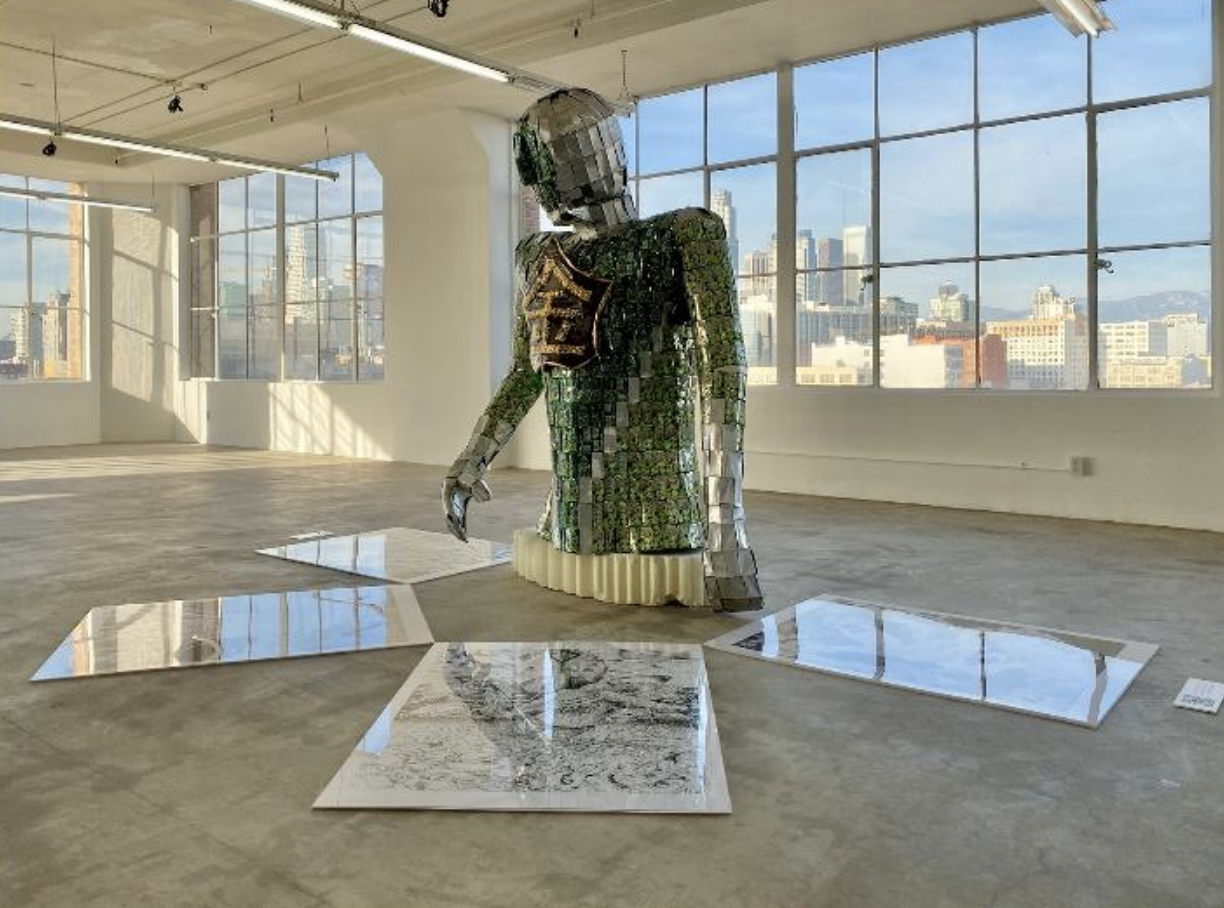 Courtesy of Vanguard Culture
The Alchemist in His Elements
Viewing Time: 6–8 p.m. | The Clubhouse Stage & GalleryArtists Debby and Larry Kline crafted a seven-foot-tall "alchemist" out of garbage, asking viewers to contemplate the impacts of progress and industry. The drawings surrounding the statue explore how pollution and climate change impact the four elements: air, water, fire, and earth.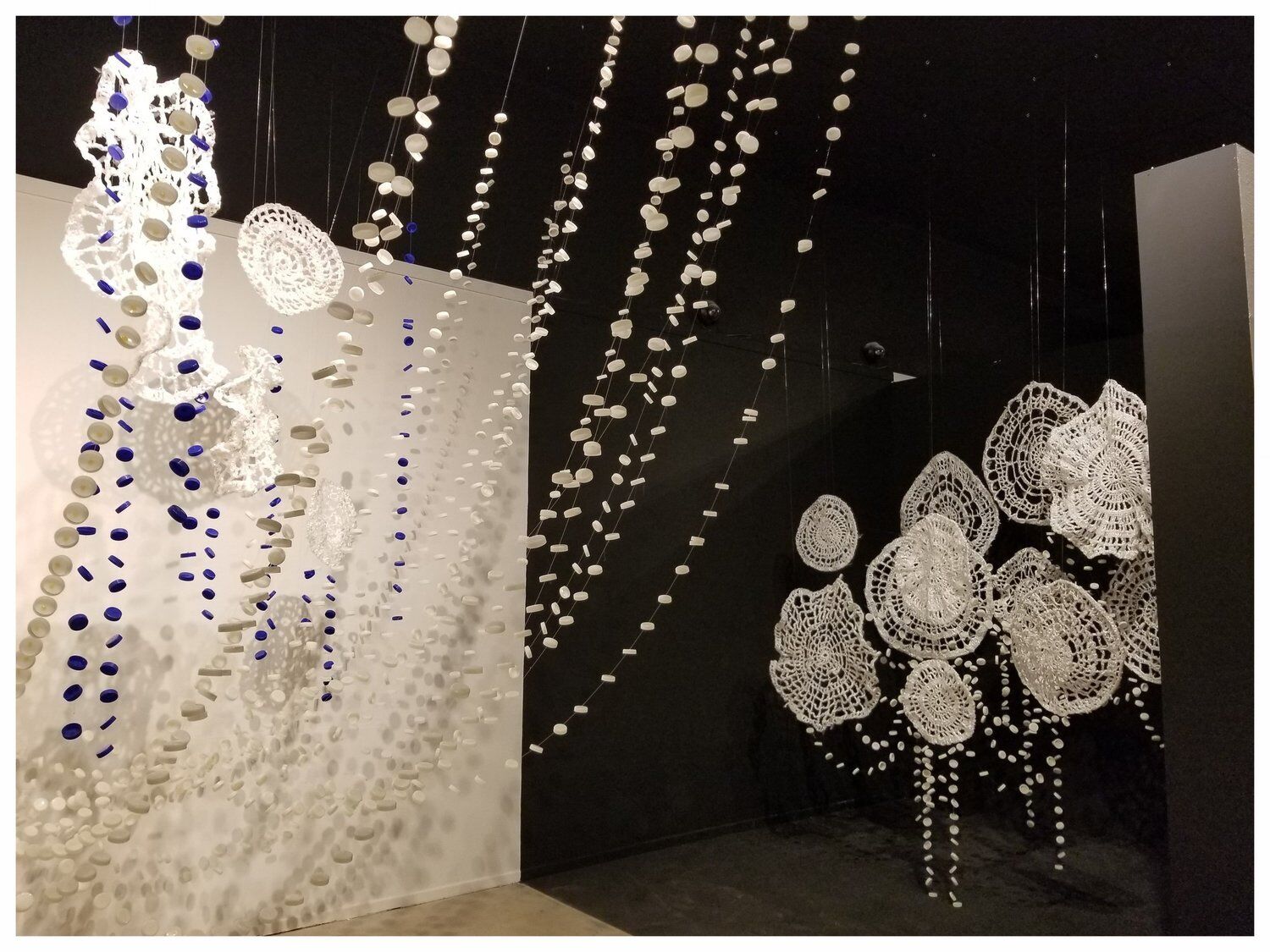 Courtesy of Vanguard Culture
Nandito (Here)
Viewing Time: 6–10 p.m. | Stay Classy Cinema & GalleryArtist Cat Chu Phillips highlights Logan Heights' Filipino-American community in this textile project, an installation that incorporates pre-owned barong tagalog, an embroidered formal shirt that's known as the Philippines' national outfit.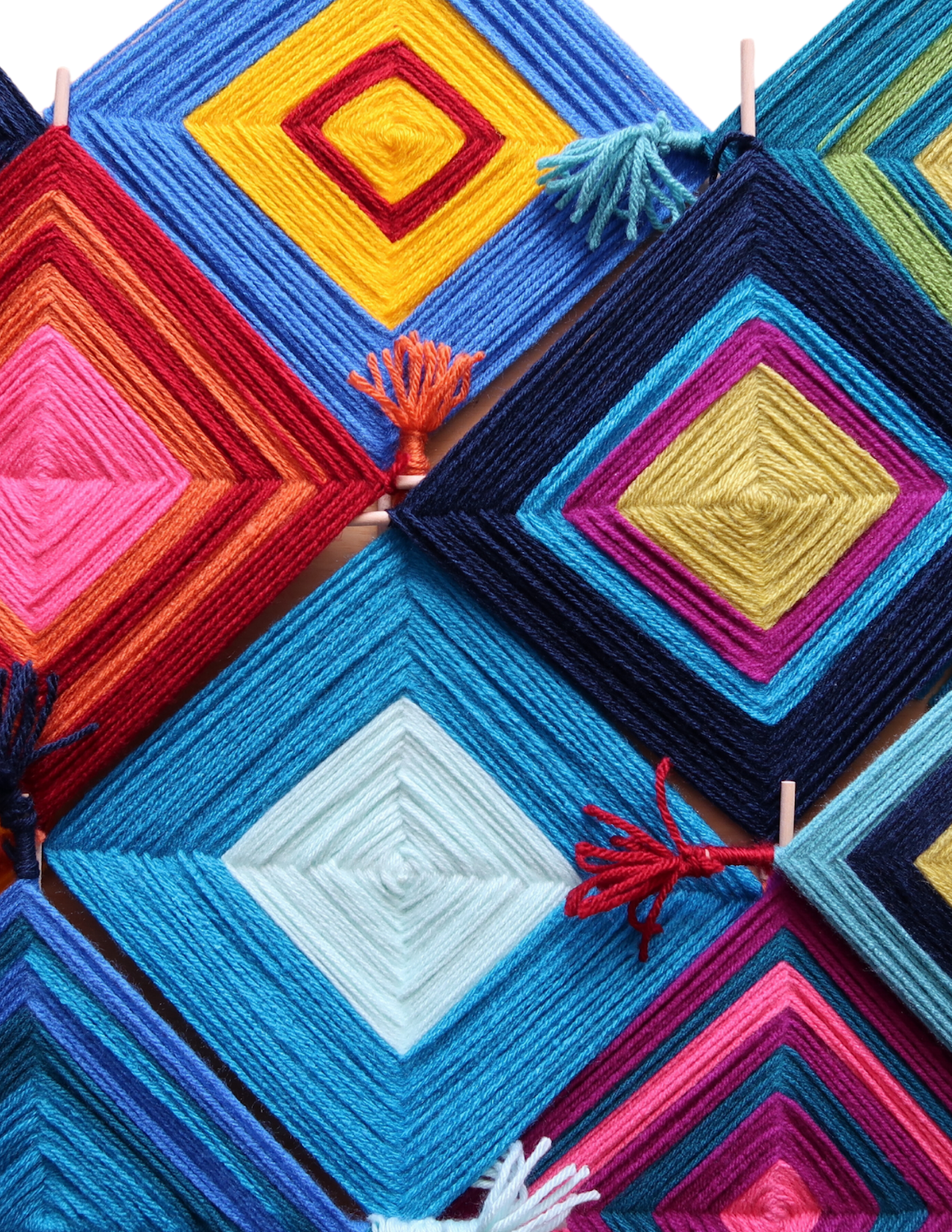 Courtesy of Vanguard Culture
Tsikuri
Viewing Time: 6–10 p.m. | 30th Street Lounge"Tsikuri" is the Huichol word for "eye of God," a woven ritual object believed to protect its wielder during prayer. Artist Natalie Gonzalez invites ENVZN attendees to weave their own tsikuri to keep, gift, or display throughout the festival.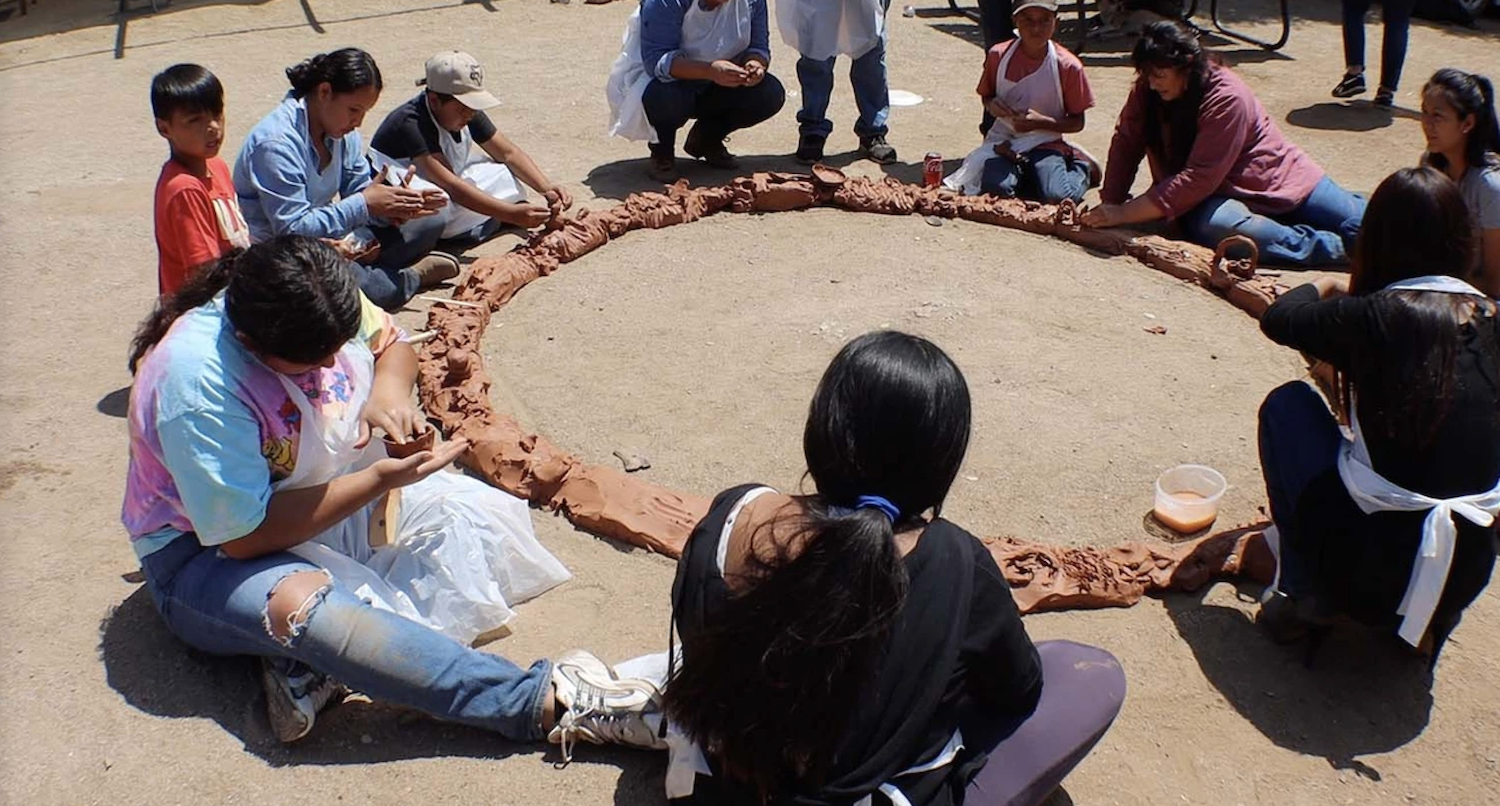 Courtesy of Vanguard Culture
XoQUE: Art in Motion
Viewing Time: 6–10 p.m. | Performance Times: 8 & 8:30 p.m. | SD Custom Design TheaterExploring and honoring the culture of the Kumeyaay people, San Diego's original inhabitants, XoQUE asks visitors to contribute to a six-foot sculpture of an indigenous woman, adding painted leaves and braiding cloth into her hair. At 8 and 8:30 p.m., attendees may join a sacred circle and create clay objects as gifts for other participants.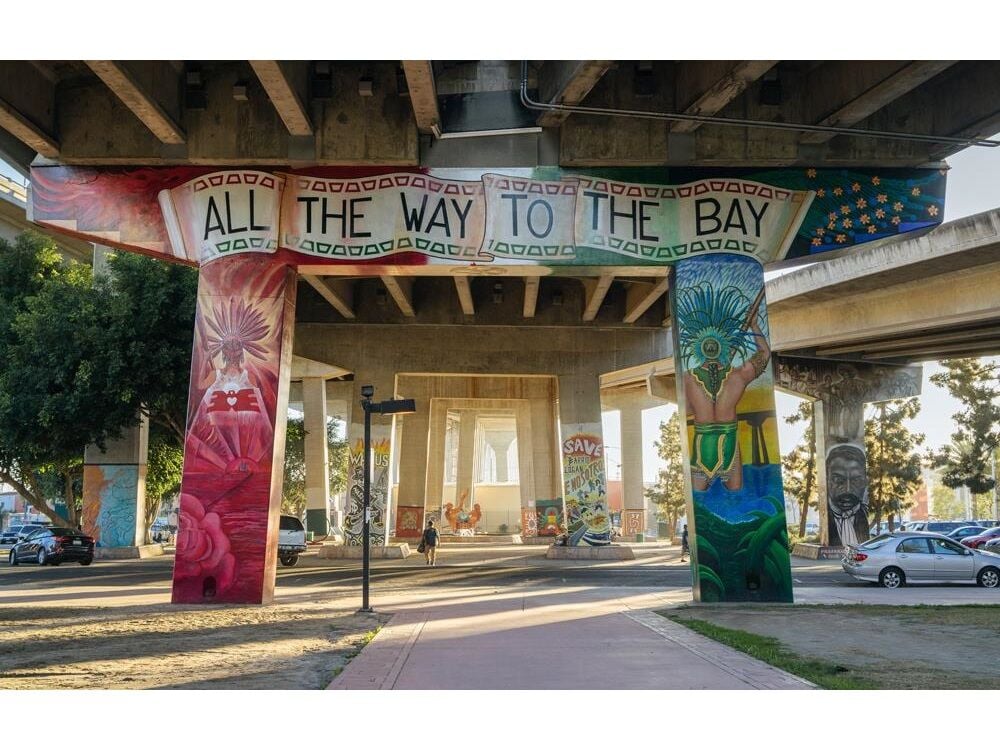 Courtesy of the San Diego Tourism Authority
Resistance Creates Beauty
Screening Times: 7 & 7:30 p.m. | The Soap Factory Main StageSee 14 moving, Logan Heights–focused short films, made by comedian Herbert Siguenza in collaboration with musician Freddy Lanuza. This series first premiered at the grand opening of the Chicano Park Museum and Cultural Center.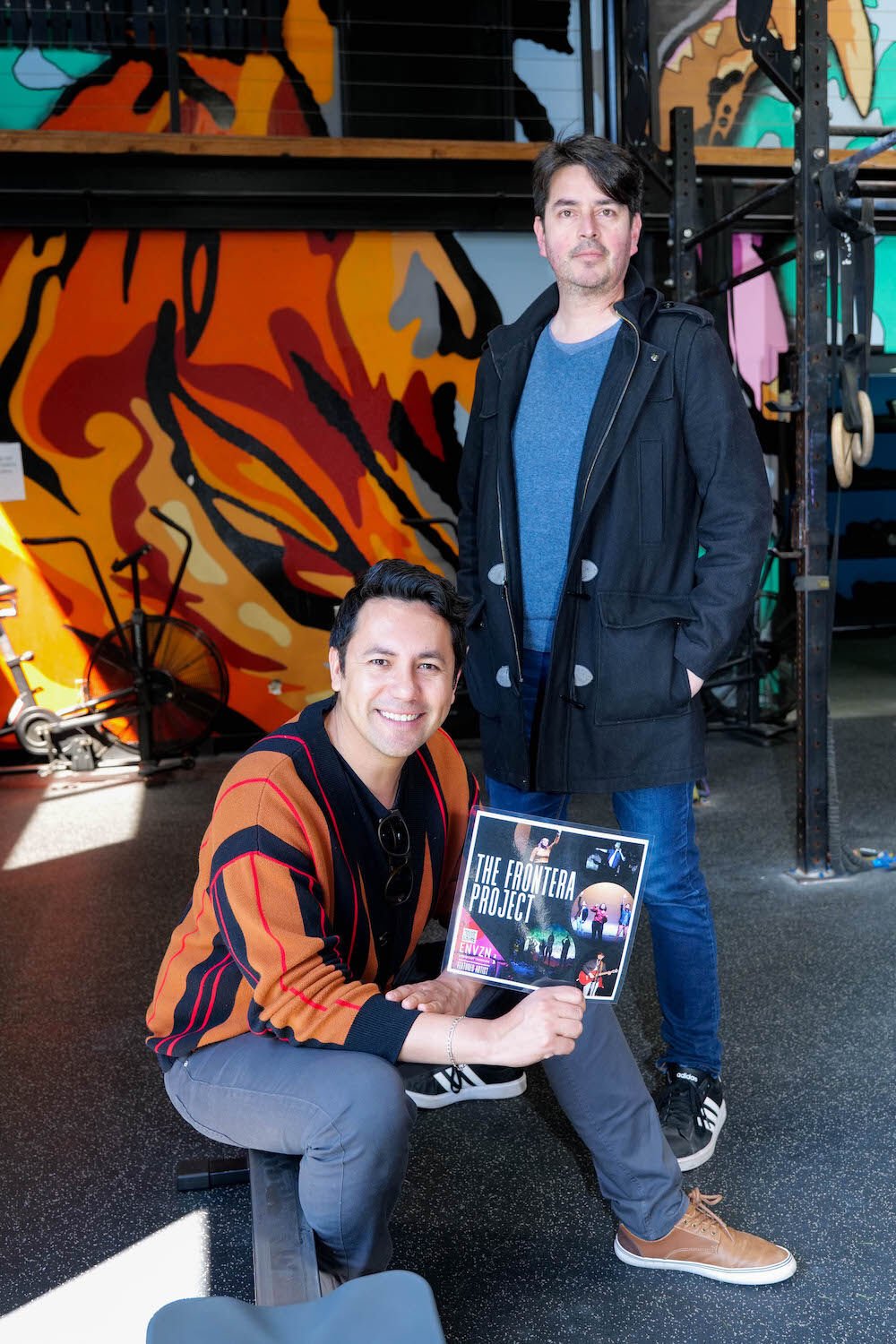 Courtesy of Vanguard Culture
The Frontera Project
Performance Times: 7 & 7:30 p.m. | SD Custom Design TheaterMexican and US artists come together for a bilingual, interactive performance depicting life at the Tijuana-San Diego border. The project weaves together a network of frontera stories told through theater, music, and movement.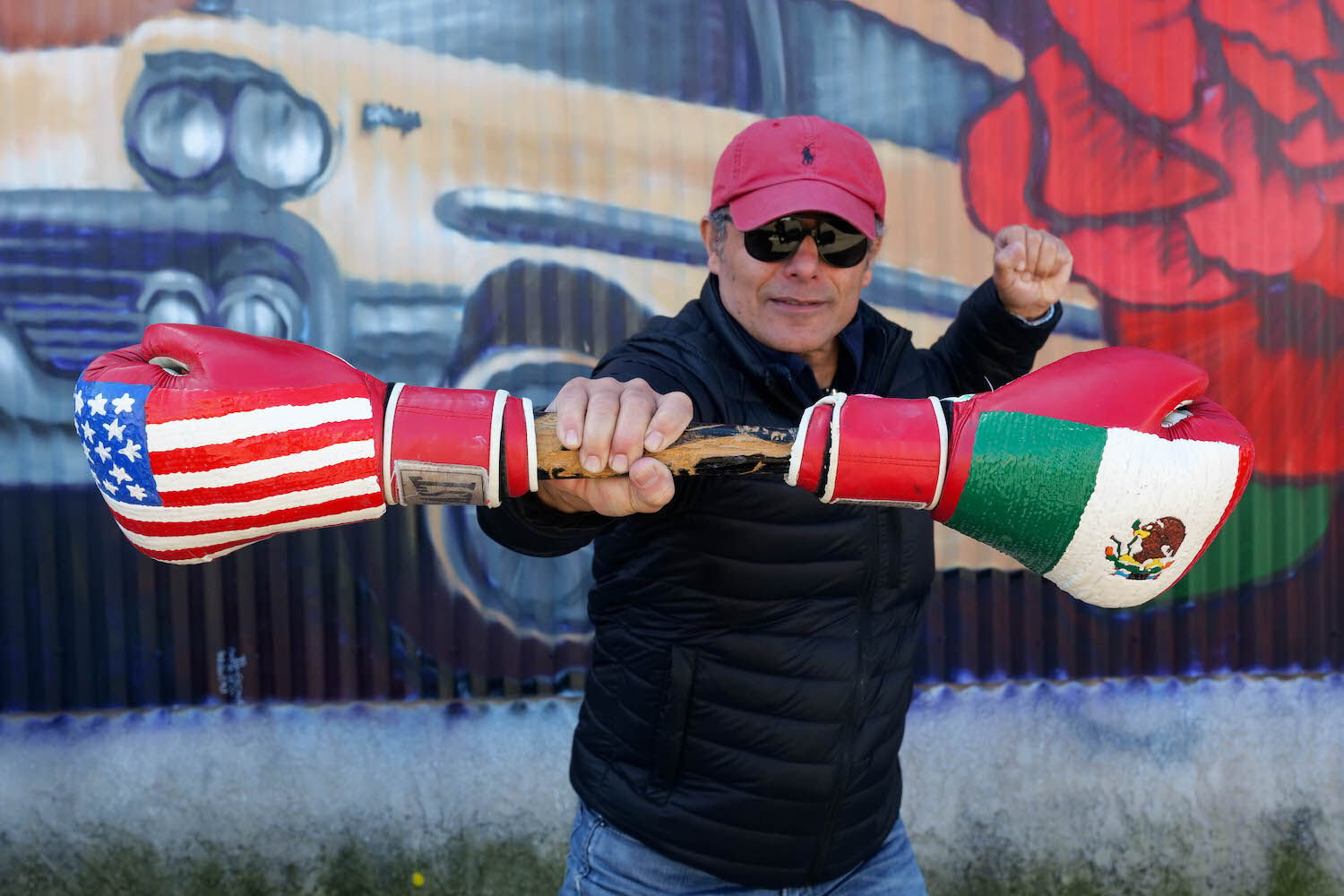 Courtesy of Vanguard Culture
Border Axis
Viewing Time: 7–10 p.m. | CoPlace CorridorRecommended for attendees ages 16 and older, this multimedia installation—set in a theater designed to resemble a refugee camp—draws upon Jose Hugo Sanchez's experiences with cross-border migration. The artist will paint live for three hours, echoed by a stop-motion animation.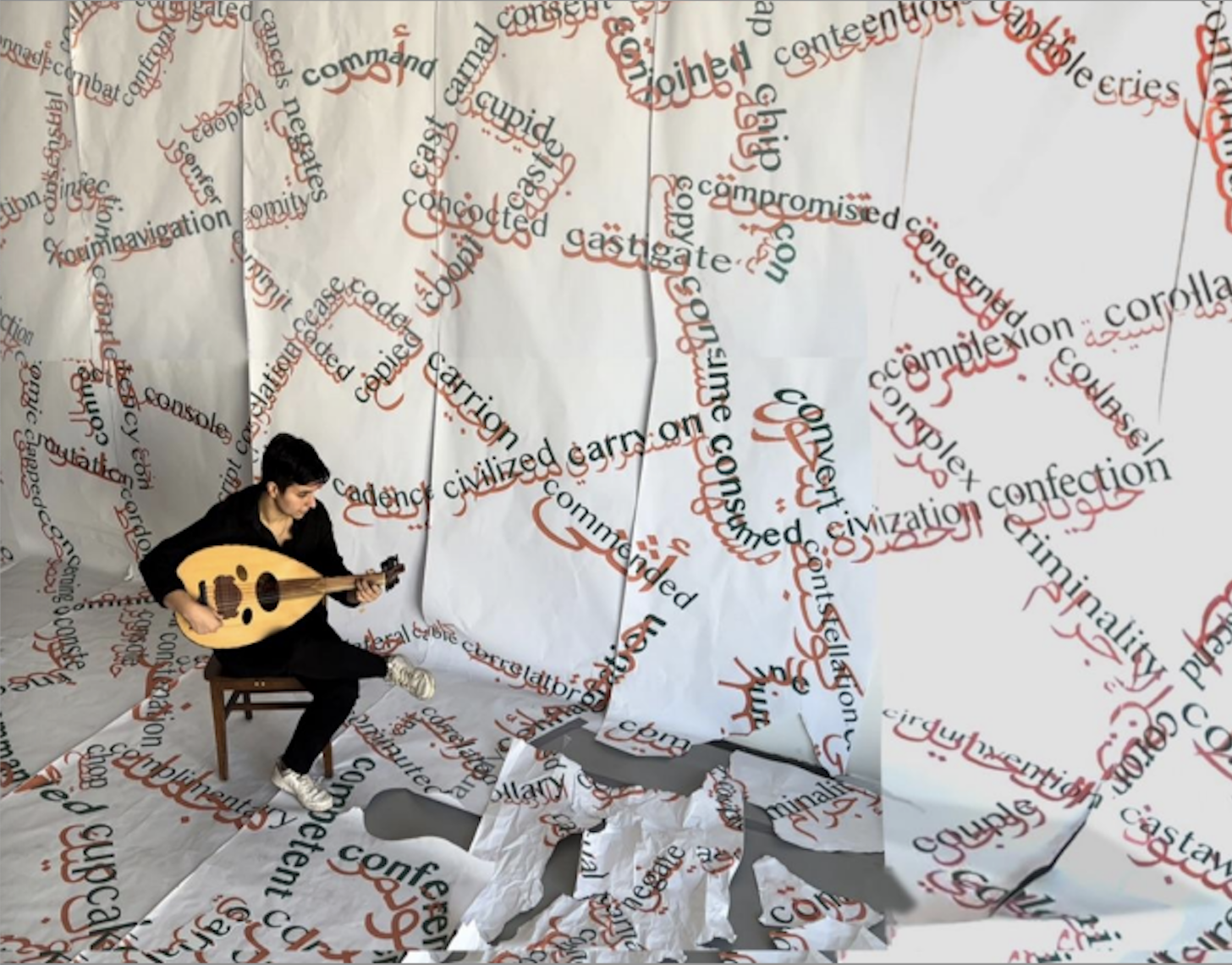 Courtesy of Vanguard Culture
Aemida. Colmnata. Colonnade.
Performance Times: 8 & 8:30 p.m. | The Soap Factory Main StagePhotography, video, and improvisational performance collide to trace the connections between Arabic and Mexican communities in San Diego. Artist Doris Bittar narrates, accompanied by a dancer and an oud (a type of lute) player.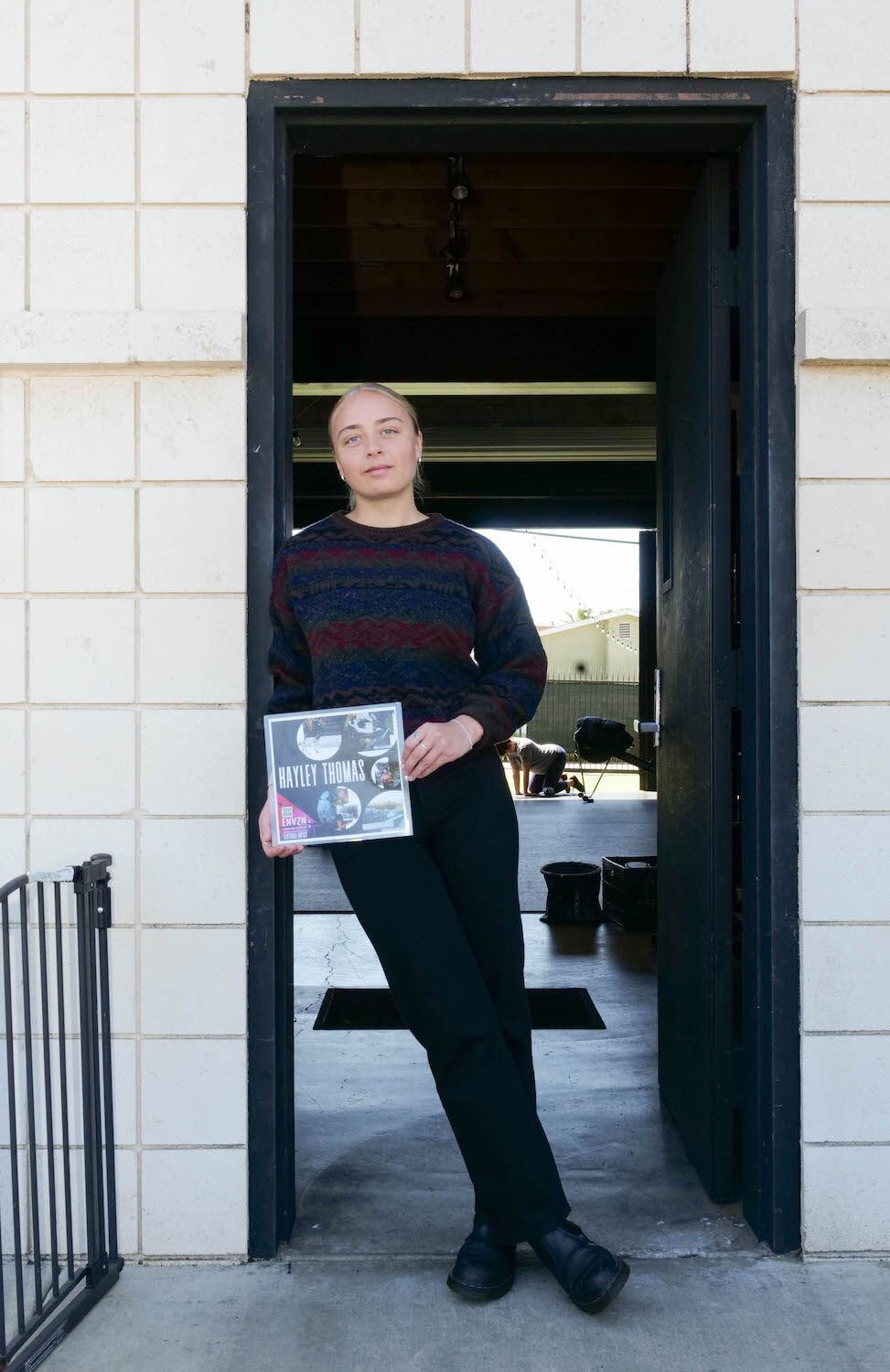 Photo Credit: Amanda San Martin
This Feels Like Wildfire
Viewing Time: 8–10 p.m. | War House Balcony StageSan Diego–based, LGBTQ artist Haley Thomas incorporated found objects when creating this large-scale video installation grappling with climate change and the California wildfires. Electronic musician MALU adds another dimension to the piece with their immersive soundscape.
Where should I park at ENVZN Urban Art Takeover?
For $20, you can book guaranteed parking at The Soap Factory at 2995 Commercial Street. There is also typically plenty of street parking in Logan Heights and the surrounding Barrio Logan area.However, due to the high volume of attendees (and the fact that there will be booze available for purchase!), organizers encourage ticketholders to use public transportation or ride-sharing apps. To get to ENVZN 2023 via trolley, take the Orange or Blue Line to the 32nd and Commercial Street stop. You can park for free at select trolley stops (as indicated here) and ride the rest of the way to the Logan Heights venues.If you're taking an Uber or Lyft or getting a ride, utilize the drop-off point at 2995 Commercial Street.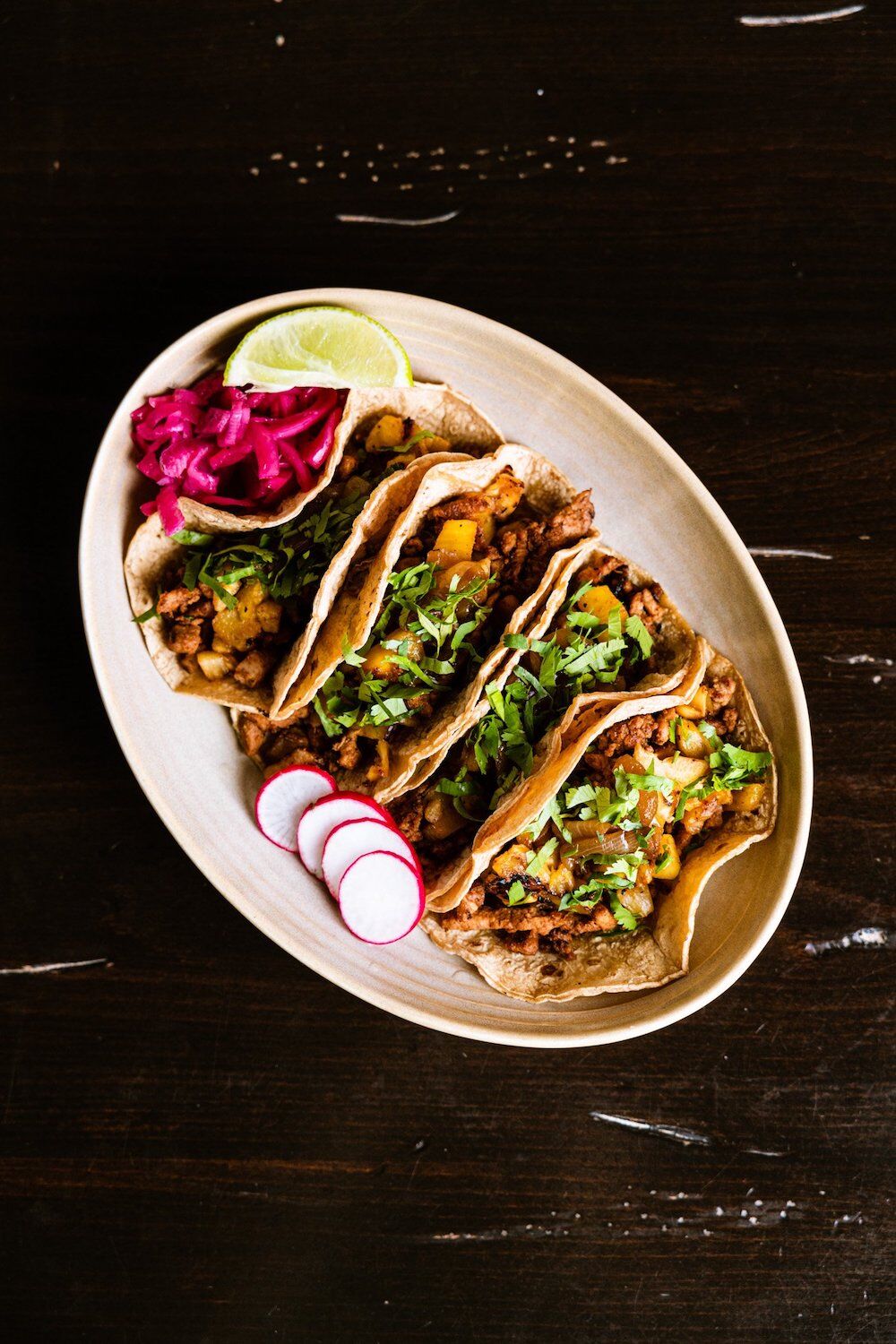 Courtesy of Salud Tacos
Where should I eat and drink at or near ENVZN Urban Art Takeover?
You can purchase food and drinks from local vendors within the festival. If you're still craving a bite, nearby restaurants include Hayes Burgers, Salud Tacos, Antojitos Del Tepeyac, Las Cuatro Milpas, Rincon Azteca, and El Salvadoreno.