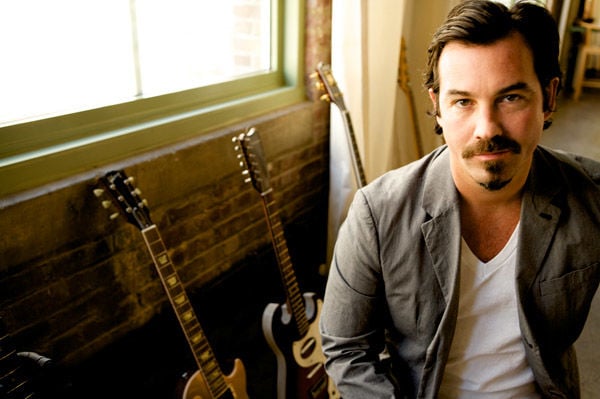 Confession: I have a little bit of a crush on Duncan Sheik.
I admit that I know very little about what's cool in music, but that I am a first-rate Broadway nerd. Sheik composed the score for the electric, coming-of-age Broadway smash Spring Awakening. I saw the original cast in New York, which starred Lea Michele and Jonathan Groff—pre-Glee. Amazing! It was a memory for sure. But that wasn't what made me fall for Dunc.
I have friend who is also a first-rate Broadway nerd. She was/is obsessed with Spring Awakening (groupie status: bought tickets to sit on stage, soundtrack on full blast in the car, etc.). So when Sheik scheduled a performance at the now-shuttered Anthology (so sad!), we were the first in line.
First of all, he is pretty dreamy (see above photo). And when he sang his best-known pop hit, "Barely Breathing," I couldn't help but envy the lucky muse that inspired the song. Never mind that the lyrics are about a breakup.
As the night went on, he discussed the inspiration behind his music and his foray into theater. I found it wildly entertaining and interesting—the craft of song writing.
Shortly thereafter I got the chance to meet him in person following a similar performance at the Old Globe, where he was working on a new musical called Whisper House. In this line of work, we get the chance to meet a lot of famous people, and most of the time, it's no big deal. But when I met Dunc, I clammed up like a schoolgirl.
So embarrassing.
Whisper House never gained as much traction as Spring Awakening, but Sheik is still excited about composing in this genre. And on Monday, March 24, as Cygnet Theatre kicks off its production of Spring Awakening, Sheik will appear for a one-night-only engagement at the Old Town Theatre. The night will include a conversation with the show's director, Sean Murray, and music director, Terry O'Donnell.
Here's hoping for a quick rendition of "Barely Breathing." I know at least one girl who will be barely breathing in the audience. KC + DS forever!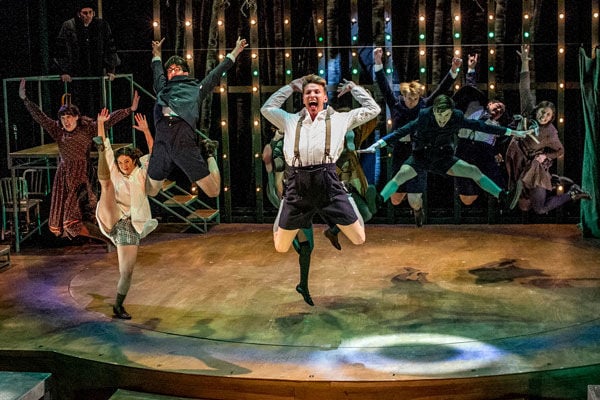 The cast of Spring Awakening at Cygnet Theatre
An Evening with Duncan Sheik, March 24, 7:30 p.m. Tickets at cygnettheatre.com.
Spring Awakening runs through April 27. Tickets at cygnettheatre.com.