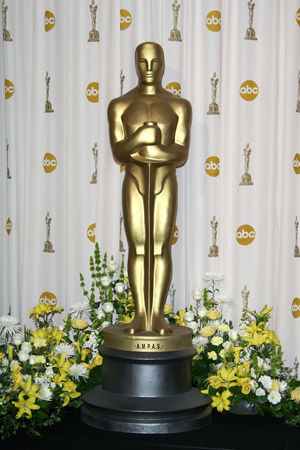 Big day in Hollywood! The 2014 Academy Awards were announced early this morning. As a card-carrying, voting member of the Screen Actors Guild (watch the SAG Awards on Saturday, January 18), a former student of L.A. Times film critic Kenneth Turan, and a part-time theater reviewer for San Diego Magazine, I feel semi-qualified to discuss my thoughts on this year's picks and offer early predictions on who will win.
Best Picture
Predicted winner: 12 Years A Slave
Other nominees: Nebraska, American Hustle, Gravity, Captain Phillips, Philomena, Dallas Buyers Club, The Wolf of Wall Street, Her
Analysis: I think it's between this and American Hustle, but I'm pulling for the former. This film has the all the essential ingredients for an Oscar win: based on a true story; star power (hello, Brad Pitt! who is also a producer); a relatively unknown lead actor, Chiwetel Ejofor (which makes it a Cinderella story); and above all, momentum after its recent Golden Globe win.
Best Actress
Predicted winner: Cate Blanchett (Blue Jasmine),
Other nominees: Judi Dench (Philomena), Meryl Streep (August: Osage County); Amy Adams (American Hustle); Sandra Bullock (Gravity)
Analysis: Cate is consistently fantastic and respected by the Academy (with one Oscar win already in her pocket). Plus the Bernie Madoff-esque storyline is timely, and Woody Allen has a track record of winning his leading ladies Academy Awards.
Best Actor
Predicted winner: Matthew McConaughey (Dallas Buyers Club)
Other nominees: Christian Bale (American Hustle); Leonardo DiCaprio (The Wolf of Wall Street); Bruce Dern (Nebraska); Chiwetel Ejofor (12 Years A Slave)
Analysis: Big fan of Leonardo, and Christian was excellent, but I don't think the Academy will give it to either of them. The experts say Matthew's performance was the best of his career, and I'm inclined to agree. P.S. His acceptance speech at the GG's was weird.
Best Supporting Actress and Actor
*I'm opting out of these categories because it would require my thinking about nominee Jonah Hill's prosthetic penis in The Wolf of Wall Street, and I promised myself I would never think about that again. Ever.
Biggest snub
Tom Hanks for Best Actor in Captain Phillips
Analysis: C'mon. He was brilliant. I was completely shocked and stressed out by the end of this film (in a good way, because he was so believable).
The movie everyone loved this year, but that I just didn't get
American Hustle
Loved the '70s costumes and wigs, but didn't get engrossed in the story or find the characters particularly likeable. My main takeaways from this movie were that Jennifer Lawrence proved she has staying power and Amy Adams has great hair.
Movie I can't wait to see
Nebraska
This film garnered a lot of nominations and I'm a big fan of Alexander Payne (Sideways, The Descendants, and Election). He's already won two Academy Awards as a screenwriter. Here, he's nominated for his direction of this heart-warming father-son story.
What were your favorite movies this year? Do you agree or disagree with my picks? We would love to hear from you.
And the Oscar goes to…  Tune in to ABC on Sunday, March 2 to find out. For a full list of nominations, visit oscar.go.com.