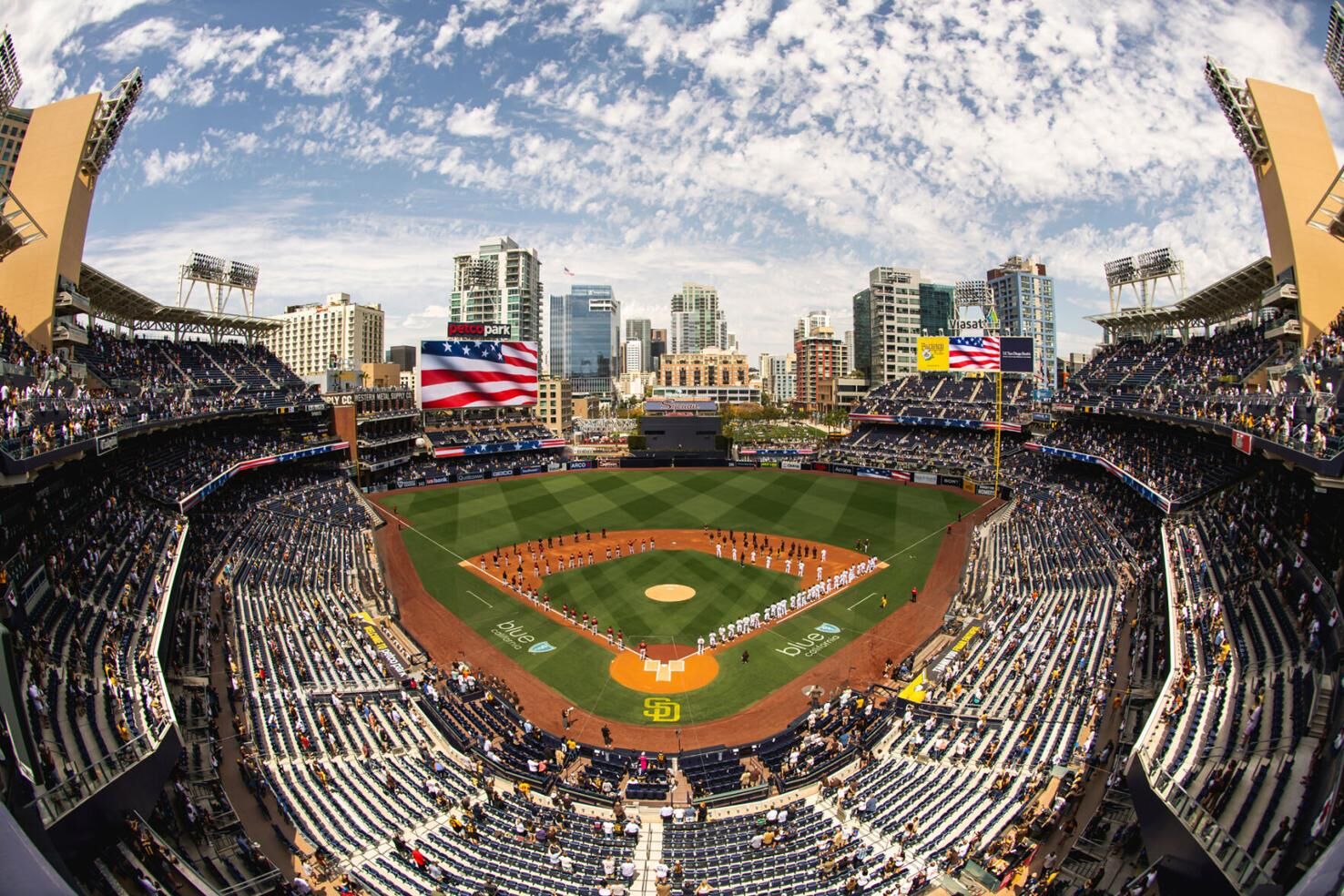 Restaurant openings, restaurant closings, and Manny Machado becomes a nail tech. Just kidding, but only about the restaurant closings. Gotcha again. There will be no Manny-pedis in the near future.
On this episode of Happy Half Hour, David and Troy talk to vice president of ticket sales and membership services for the Padres, Curt Waugh. Waugh joined the franchise in June 2014 after being with Spurs Sports and Entertainment where he managed ticket sales for the San Antonio Rampage ice hockey team.
Waugh filled us in on the 70 newly renovated suites where you can customize your experience with in-suite dining food and beverage packages. The suites are not only available for Padres games, but also for any concerts or events that take place.
This season broke a Petco Park and Padres record, with more than 20,000 people opting for season tickets, including our very own Troi Boi (the SDM'ers have dubbed him as such, and he'll no longer respond to any other name).
Troy (Troi) dishes on his favorite membership perks, like movie nights on the field where he can take his mini-me Elia, and of course, the chance to imbibe on some good cheap beer. Happy hours include $5 drink specials across the ballpark so you can wet your whistle with Cutwater Spirits or a good 'ole Budweiser.
Apart from discounted food and drink specials, members also get perks such as priority access to Opening Day and Postseason tickets, best available seat options, and 10 percent off concessions and retail in the park.
In Hot Plates, David and Troy talk Little Thief and Black Radish, both North Park newbies. The former is rewriting the natural wine narrative. David may be their biggest fan. As I write, he's sitting here wearing their merch and waving a tiny flag around with their logo. It's weird, but we're here for it. At Black Radish, the simple and sexy interior paired with their dynamic menu makes for a feast of the senses.
Later, Troy talks about his love affair with Chef Phillip Esteban's ube pandesal, available at his Liberty Station Filipino restaurant White Rice. Not only is Chef Esteban opening another location in Normal Heights, he just signed a lease to a new standalone all-day eatery in Liberty Station.
Waugh wrapped it up with his Two People, $50 recommendation: Puesto at The Headquarters. But his favorite item on the menu is not actually on the menu. Waugh loves the secret Hero Taco, a classic surf and turf taco with filet and lobster which is priced at $49.95. Not really, but close.
Thanks for tuning in. Catch you next week, same time, same place.