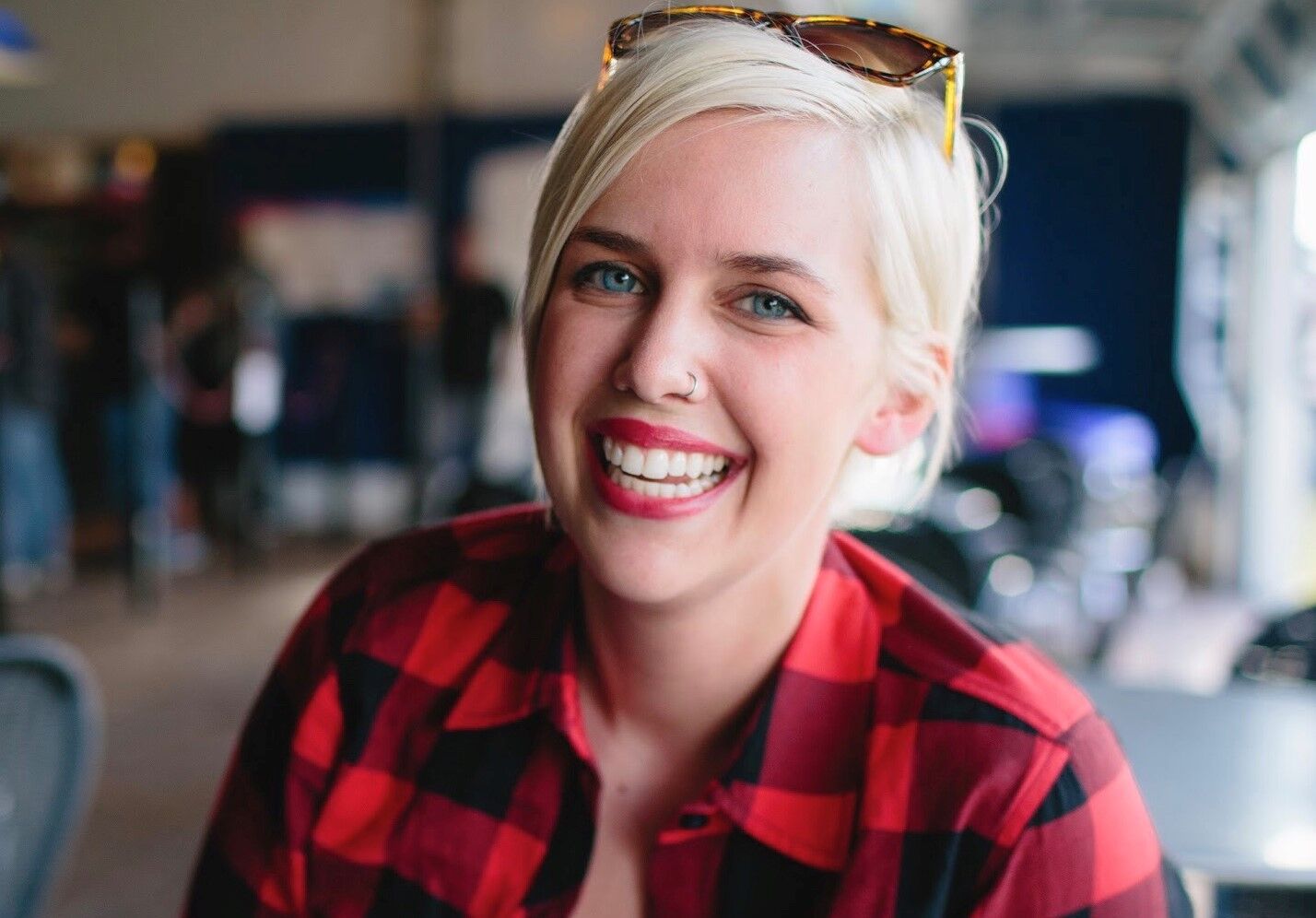 Welcome back to Happy Half Hour! This week's special guest is Dannika Underhill, a bartender at Kindred in South Park. Dannika has been in the restaurant industry for over 15 years. She's a graduate of Seattle Culinary Academy, and she's worked in both the front and back of house, behind the bar, and as a restaurant operations manager. Two weeks ago, we had Dario Gallo, owner of Civico 1845, on the show, and he talked about how tipping should be done away with entirely in the restaurant industry; now Dannika is here to give us her take on the tipping debate.
As someone who's worked as a host, server, line cook, and sous chef, Dannika has seen the differences in pay firsthand. She says that while kitchen workers don't make enough, their extra compensation shouldn't come from receiving a percentage of the servers' tip money (called the "tip out" in the industry). A solution she proposed, which wouldn't involve doing away with tipping entirely, is having a tip pool. This would involve taking all the tips from the night and putting them together, then everyone will get a percentage based on their position and experience. A tip pool would not only help level out the pay inequality between the front and back of the house, but also create an environment where every customer, whether they order the lobster dinner or just a vodka soda, gets the same quality treatment.
Sexual harassment has always been a problem in the industry, and a 2018 study by Harvard Business Review showed how pervasive it is: 90 percent of women and 70 percent of men who work in restaurants have experienced it, and some argue that tipping perpetuates this. Dannika agrees that while working for tips can be a contributing factor to sexual harassment, it's not the only cause, since sexual harassment happens in numerous workplace environments. She says the main reason it continues to run rampant in the restaurant industry is because the behavior isn't shut down by management. Dannika says in her experience at Kindred, she's able to confront customers who act inappropriately since the staff and managers support her. Instead of doing away with a system that provides a liveable income to front-of-house employees, Dannika suggests implementing a zero-tolerance policy for sexual harassment in restaurants so the perpetrators understand that behavior is unacceptable and unwelcome.
In Hot Plates, San Diego County Supervisor Jim Desmond is proposing a new program to encourage people to dine out and help restaurants: Customers who dine out on Mondays, Tuesdays, and Wednesdays would receive a discount of 50 percent off their bill (up to $10 discounted per person), and restaurants would submit receipts to the county for reimbursement. Havana Grill is expanding to Westfield Mission Valley to serve up Cuban food with both an in-house bakery and a full bar. A new brunch spot, Breakfast & Bubbles, is opening today in University Heights.
In Two People for Takeout / Two People for $50, Dannika's perfect night in covers three places within the budget: salt-and-pepper wings from Golden Chopsticks in National City, the Firing Squad cocktail from Fernside in South Park, and a breakfast burrito from Los Reyes the next morning. Troy's pick for the week is the guava cream cheese donut from Devil's Dozen in Little Italy. David recommends Shakespeare Pub in Mission Hills for their Black Velvet drink and vegetarian shepherd's pie. Marie's search for a seafood tower brought her to Water Grill in the Gaslamp. My new go-to spot for chicken katsu is L & L Hawaiian Barbecue in Point Loma.
Thank you for listening! As always, we want to hear from our listeners. Need a recommendation for takeout? Is there a guest you want us to book on the show? Let us know! You can call us at 619-744-0535 and leave a voicemail, or if you're too shy, you can email us at [email protected]. See you next week!