Today's episode of the Happy Half Hour is sponsored by Hotel del Coronado
On today's episode of the Happy Half Hour—first things first—we're announcing the winner of our 100th episode Fantasy Restaurant Draft. Plus, we're dishing on Hot Plates news—Little Italy Food Hall, Casa Rústica in Carmel Valley, and a new project in Oceanside, helmed by ex-Bice chef/owner Mario Cassineri.
Joining us is Master French Chef Patrick Ponsaty of Hotel del Coronado's 1500 Ocean. He talks to us about using local farmers, the ingredients he grows at the hotel garden, and menu items like an egg caviar we get to try during the show.
In the guest seat is Chad Cline, owner of the iconic local dive bar the Waterfront, as well as six other spots in town, including Harbor Town and Club Marina. His Little Italy bar has been in the Cline family since his great-grandfather bought the space, and Chad tells us what it was like to grow up sleeping literally under the bar and how those memorable photos on the wall came to be.
Our hot topic delves into Troy's realm: the world of reviewing restaurants. He explains why he doesn't review new establishments and reveals the fake name he uses for reservations.
We end with Two People/$50, including Bali Hai, Nolita Hall, Olympic Cafe, and Flying Pig Pub & Kitchen.
Subscribe to the Happy Half Hour on iTunes or Google Play, or listen below.
Recent Episodes
For all previous episodes, click here.
---
Would you like to sponsor a podcast episode at your restaurant or bar? Email David, our producer and digital media director.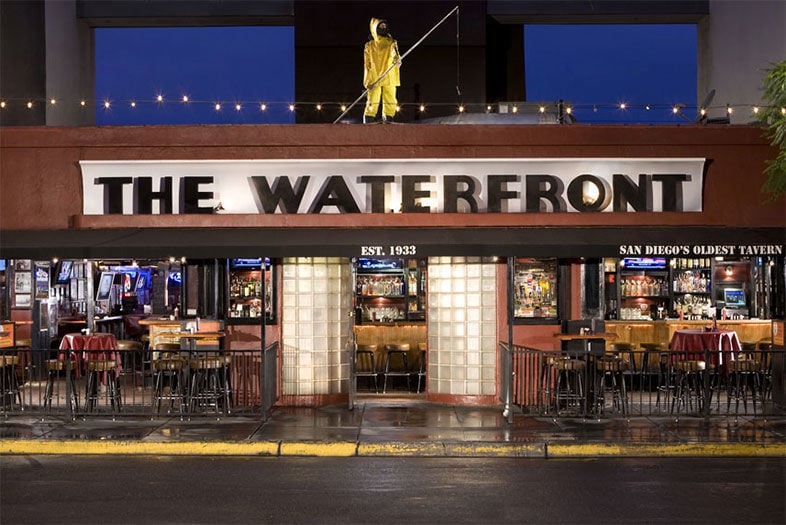 The Waterfront