In today's episode of Happy Half Hour, hosts Erin Chambers Smith and Troy Johnson along with producer Archana Ram talk about the buzziest dining news, including the opening of You and Yours Distilling Co. in the East Village and the closing of Da Chicken Coop in Lemon Grove.
Our special guest is Christian Siglin, a veteran local bartender whom Troy calls a "Michelin star chef of the bar." Christian has slung cocktails at some of the top spots in town, from Craft & Commerce to La Valencia and The Grass Skirt. He's now the bar manager at Cutwater Spirits, the Miramar-based craft distillery started by former Ballast Point heavyweights. He brought us cans of their ready-to-drink cocktails, including the Three Sheets Rum and Bloody Mary, and tells us why you should be drinking cocktails out of a can. Christian also dishes on how San Diego's mixology scene is faring and where he likes to go for a drink.
We also talk Small Bites, including where to get a great meal for two for under $50.
Subscribe to the Happy Half Hour on iTunes or Google Play, or listen below.
Recent Episodes
For all previous episodes, click here.
---
Would you like to sponsor a podcast episode at your restaurant or bar? Email David, our producer and digital media director.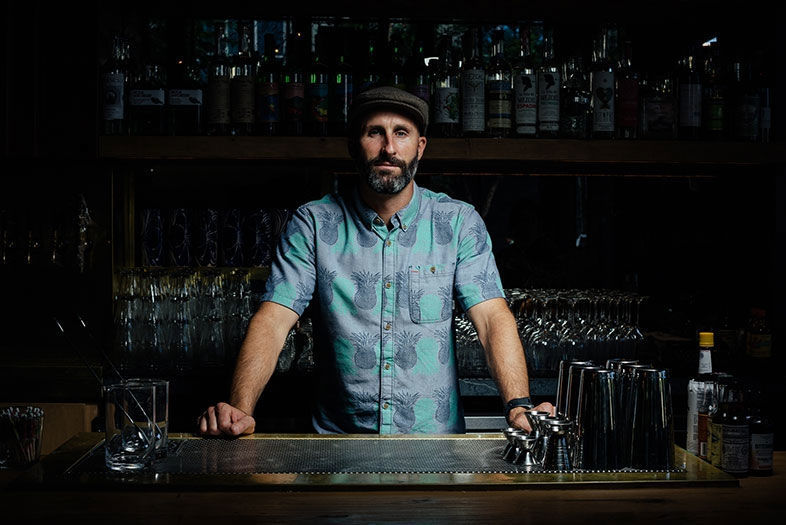 Cutwater Spirits' Christian Siglin