In today's HHH, hosts Erin Chambers Smith and Troy Johnson along with producer Archana Ram talk about the buzziest dining news—from Cohn Restaurant Group's new three-part concept in Hillcrest to a high-end theater complex coming to the Gaslamp.
Joining us is Clinton Prager, one half of the bread-baking duo behind Prager Bros. Artisan Bread. With his brother, Louie, the Carlsbad-based bakers are known for their old-school techniques to create organic, naturally rising whole grain breads and pastries. He tells us their story about starting in their parents' backyard and now operating out of Carlsbad Gateway Center, a makers park with more than 80 small businesses.
He chimes in for our debate about peanut butter and jelly sandwiches: To toast or not toast the bread first?
And we end with recommendations for Two People/$50, including Del Sur Mexican Cantina, Campfire, and Tribute Pizza.
Subscribe to the Happy Half Hour on iTunes or Google Play, or listen below.
This episode is brought to you by KAABOO Del Mar. Enjoy world class music from Red Hot Chili Peppers, P!nk, Tom Petty, Muse, and many more — plus comedy, contemporary art, gourmet cuisine, and more. Get more info and passes at KAABOODelmar.com.
Recent Episodes
For all previous episodes, click here.
---
Would you like to sponsor a podcast episode at your restaurant or bar? Email David, our producer and digital media director.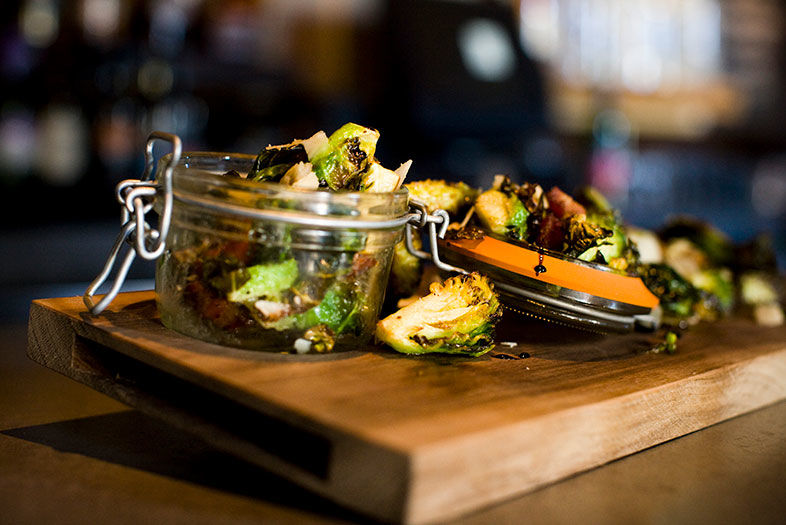 Bo-beau Kitchen unveils a new project in Hillcrest.