On today's Happy Half Hour podcast, hosts Erin Chambers Smith, Troy Johnson, and producer Archana Ram discuss local dining news, like the opening (this week!) of Bo-Beau's newest location in Hillcrest, the new Chinese spot Village North on Convoy, and Wrench & Rodent chef Davin Waite's new menu items made with—wait for it— banana peels.
Today's special guest is Tommy Baumann, general manager of Bali Hai. We chat with Tommy about the resurgence of tiki culture, working in a restaurant family, his favorite tipple on the menu besides the potent Mai Tai, and the upcoming Tiki Oasis event.
We're also talking about how Britain is banning junk food ads before 9 p.m., the launch of healthy food prescriptions, and the mislabeling of certain seafood.
We end the show with recommendations for Two People/$50, including Fifth & Rose at the Pendry Hotel, Blue Door Winery, Azuki Sushi, and Minh Ky.
Subscribe to the Happy Half Hour on iTunes or Google Play, or listen below.
This episode is brought to you by KAABOO Del Mar. Enjoy world class music from Red Hot Chili Peppers, P!nk, Tom Petty, Muse, and many more — plus comedy, contemporary art, gourmet cuisine, and more. Get more info and passes at KAABOODelmar.com.
Recent Episodes
For all previous episodes, click here.
---
Would you like to sponsor a podcast episode at your restaurant or bar? Email David, our producer and digital media director.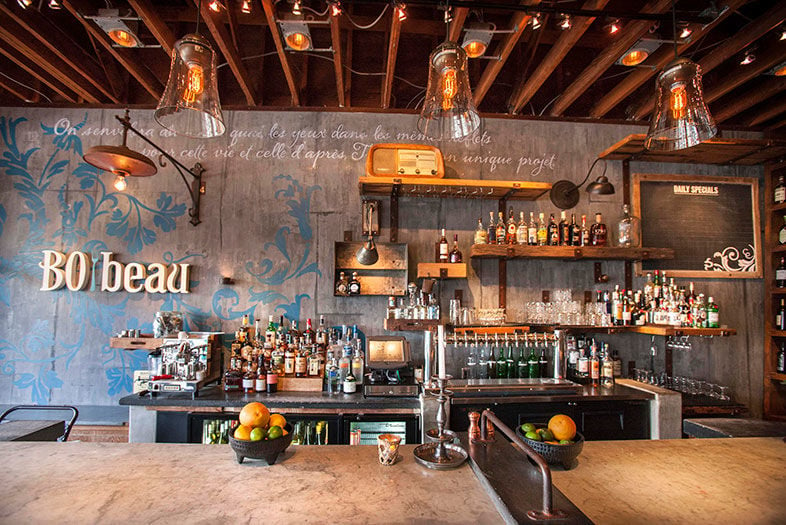 Bo-Beau opens a new location in Hillcrest this week. | Photo: Paul Body