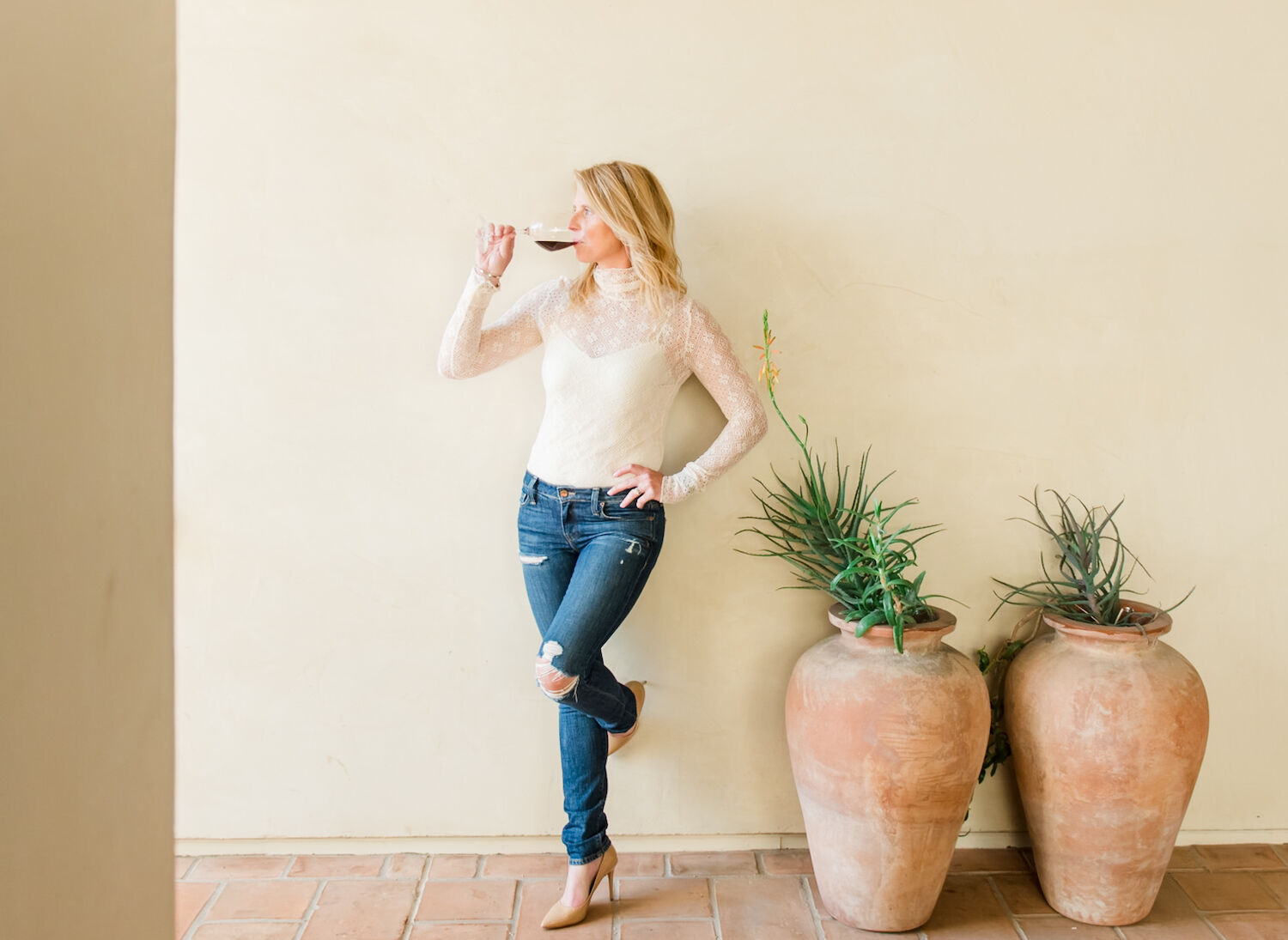 Jennifer Carruthers is one hell of a sharp brain on wine. Not surprising. She had a successful career as an engineer before deciding she was far more interested in the structure and story of a good wine. So she spent a decade studying wine as a broker and distributor—eventually making it to the Advanced Sommelier level (an incredibly Byzantine, difficult and rare knowledge of wine).
Finally, she launched her own company, JC Select Wines, which specializes in handpicking wines for special events and clients. We asked her to come in and share a few things:
The top six wines we all have to try, and the story behind them.
The biggest trends and myths about wine—explain them and debunk them, please.
And so she does. Hilariously.
"Wine gets a bad rap from the people who sniff a glass and say 'This was grown by a river, and there were three, possibly four, golden retrievers on the property,'" she says.
JC Select connects people to niche, handpicked wines. Her mission to source wines from sustainable, top-notch makers goes way beyond "is this great wine?" She makes it a point to get to know the winemakers and chooses wines from those whose story she believes in. She shares the creators' stories with her clients—focusing on organic, small batch, and environmentally responsible brands.
"Part of the end product is how they got there," she says. "So it's how the grapes are grown, how they're cultivated. You know, they don't want to grow a whole bunch of grapes just to produce more fruit. They want that fruit to be of high quality."
Point is: wine should be more than just wine. Every bottle is a gateway to a good, compelling story of the humans behind it. Even harder stories about equality, worker rights, misuse of land and people. And Jennifer's got stories.
Speaking of story-worthy experiences, JC Select Wines is hosting its annual Champagne Sail aboard the Adventuress Luxury Catamaran, which takes riders on an all-inclusive scenic, three-hour sail around San Diego Bay. The outing, open from April to Oct., will be equipped with Charles Heidsieck Champagne (the Champagne served on the Titanic, "which sometimes I opt not to tell people since we're on a boat in the open water," she says).
To hear Jennifer's six must-have wines from her personal cellar, listen to this week's full episode of Happy Half Hour.
In the news, a third Fig Tree Cafe opened late Jan. in Mission Valley—the Rise and Shine Hospitality Group who also run Breakfast Republic bring in another fine dining experience to the growing neighborhood. Sister concepts Pop Pie Co. and Stella Jean's Ice Cream opened up in Pacific Beach, expanding their warm, friendly atmosphere and killer desserts further across San Diego. Both establishments provide the perfect sweet treat for a sunny SD winter.
For "Two People, Fifty Bucks," both of the hosts find themselves craving seafood. David visits New England-inspired Sea Tavern in the heart of North Park. A Surf N' Turf "Double Double" built with a smashed Wagyu patty, crab croquette, onion jam, and frico-style cheddar mozzarella make this meal one for the books. Troy's going back for the lobster and shrimp roll at urban office park restaurant Farmer & The Seahorse run by chef Sam Deckman. A great place to take the family and let the kids run wild.
See y'all next week!