We're taping this week's episode at Bayside Kitchen + Bar at the Hilton Garden Inn in Little Italy, which offers SoCal inspired comfort foods, craft cocktails, and a vibrant mid-century setting.
This week's incredibly talented special guest is Chef Claudette Zepeda-Wilkins. She was in the running for a James Beard Award earlier this year, and was nominated as a semi-finalist for Best Chef in the West. You may notice there are two parts to this week's episode. When we first recorded with Claudette, she was still acting as executive chef at El Jardín, which has since closed. The first part of the episode is untouched from when we spoke in late July, but we sat down with her again for an update just this week, as she will not be returning as executive chef when it re-opens. She chose Punjabi Tandoor in Mira Mesa for her Two People, $50, and the hosts opted for Starlite, Carruth Cellars, and Masala Street.
Next up is Hot Plates, where the Busalacchi family is celebrating the 35th anniversary of their very first restaurant—Casanova's Pizza! To honor the milestone, the Busalacchi's two Little Italy restaurants, Barbusa and Nonna + Cafe Zucchero, are offering a throwback menu throughout August. In other Italian news, Buona Forchetta is opening a small pizza restaurant on University Avenue in North Park this month. It's called Gelati & Peccati, and it will serve Roman style pizza. Don't forget that next weekend is the Latin Food Fest at the Embarcadero Marina Park North. And lastly, there's a new executive chef, Timothy Ralphs, at THE MED at La Valencia.
Our Hot Topic this week is about the recently published list of the World's 50 Best Restaurants, and more specifically, the highest-rated U.S. restaurant on the list: Cosme in New York City. It came in at number 23 this year, but that's not what's most notable about it. The chef of the restaurant, Daniela Soto-Innes, was named Best Female Chef at 28 years old, the youngest to earn the controversial title. Skeptics see a problem considering there's no Best Male Chef title, insinuating that women chefs are not comparable to men.
The Best of San Diego Party is next Friday! Taste samples from more than 80 restaurants at the most delicious evening of the year. It's on August 16 at Liberty Station. This event sells out every year, so don't wait to get your tickets. Insiders get a special discount on tickets and front of the line entry.
Thanks for listening, and we'd love to hear from you! Call us at 619-744-0535 and leave a message. Or if you're too shy to call, you can email [email protected]. You can give us your recommendations for Two People, $50, tell us about any news happening in San Diego's culinary world, or let us know who you'd like to hear featured as a guest on the podcast.
Subscribe to the Happy Half Hour on Spotify, iTunes or Google Play, or listen below.
Recent Episodes
For all previous episodes, click here.
Would you like to sponsor a podcast episode at your restaurant or bar? Email David, our producer and digital media director.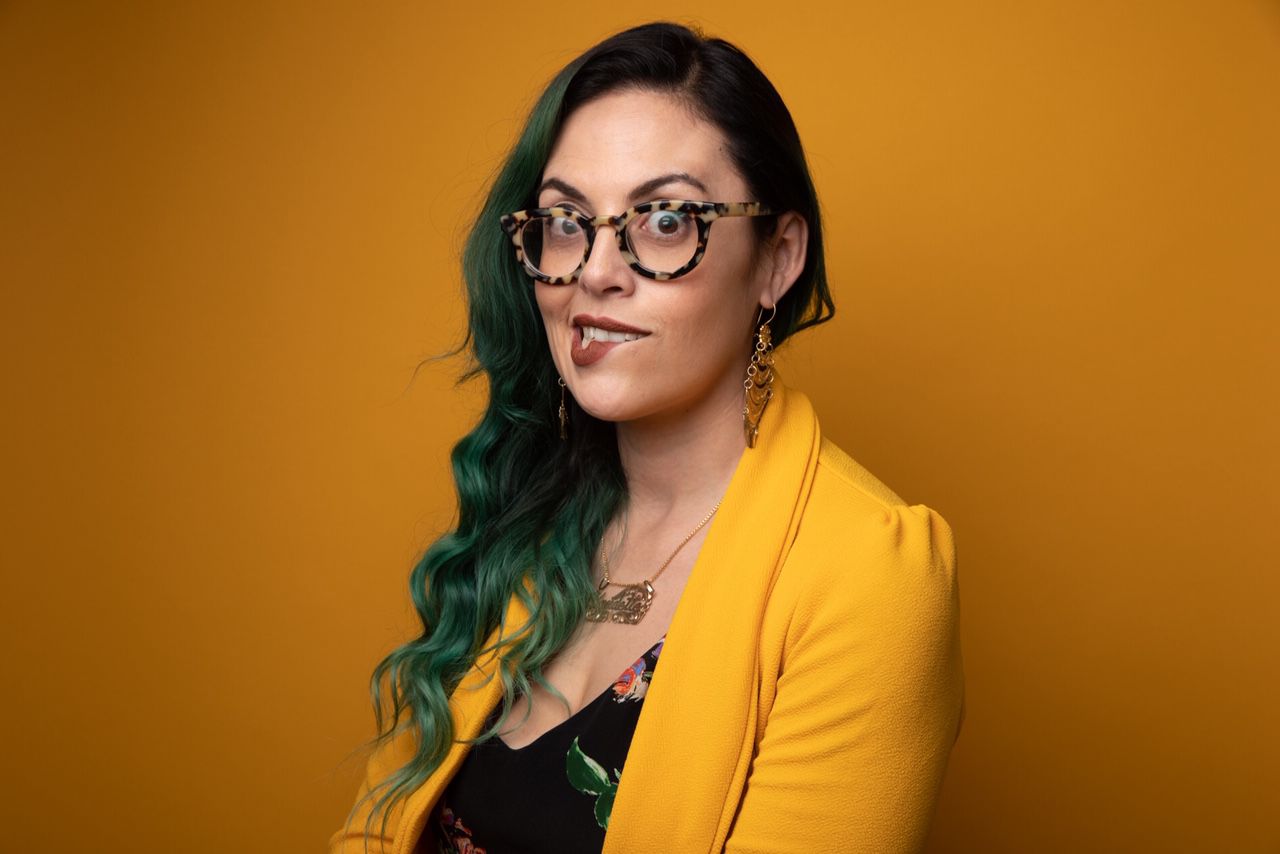 Claudette Zepeda-Wilkins | Photo: Alejandro Ibarra