This week, we're at the pool deck of the Westgate Hotel, which is famous for its elegant Sunday brunch and high tea, and chatting with local jazz hero Gilbert Castellanos about its Sunset Poolside Jazz Series.
Our special guest this week is Chef Quinnton "Q" Austin, who recently moved to San Diego from the Big Easy and leads the kitchen at Louisiana Purchase. Chef Q was chef de cuisine at the legendary Antoine's, and he shared with us what it was like to work at a place with so much history. He also revealed how insanely busy that restaurant is (they serve 700 people at lunch time on average),
his impression of San Diego's dining scene and how it differs from the chef culture in the French Quarter, and what goes into the alligator andouille cheesecake he created for the North Park restaurant.
In Hot Plates, the big news was the Michelin Guide's reveal of its Bib Gourmand picks for San Diego, which included eight restaurants, and we have a lot of opinions about the list. H Mart revealed a cool Korean food hall at its new location on Balboa Avenue, Bibigo Kitchen recently opened a Korean BBQ spot in Fashion Valley, and Bankers Hill gets its first brewery and tasting room with Pure Project.
David's 60 Second Beer Review this week is Pariah Brewing's Intermittent Availability IPA.
In Hot Topics, we talked about the new Taco Bell-themed pop-up hotel in Palm Springs and wondered who this would appeal to, and the staff's picks for Two People, $50 are The Smoking Goat, Din Tai Fung, and Miguel's Cocina in Point Loma. A listener called in and said their pick is Tribute Pizza.
Please come and join us and see the Happy Half Hour live at Eppig Brewing's Waterfront Biergarten on July 8 at 3 p.m. We will be sampling the first of three collaboration beers we are doing with Eppig, Fall, and Coronado brewing in celebration of our Best of San Diego issue. There is no charge to come down, but there will be discounts for everyone in our Insider's Program. We hope to see you there!
We want to hear from our listeners! Call us at 619-744-0535 and leave a message. Or if you're too shy to call, you can email [email protected]. You can give us your recommendations for Two People, $50, tell us about any news happening in San Diego's culinary world, or let us know who you'd like to hear featured as a guest on the podcast.
Subscribe to the Happy Half Hour on Spotify, iTunes or Google Play, or listen below.
Recent Episodes
For all previous episodes, click here.
Would you like to sponsor a podcast episode at your restaurant or bar? Email David, our producer and digital media director.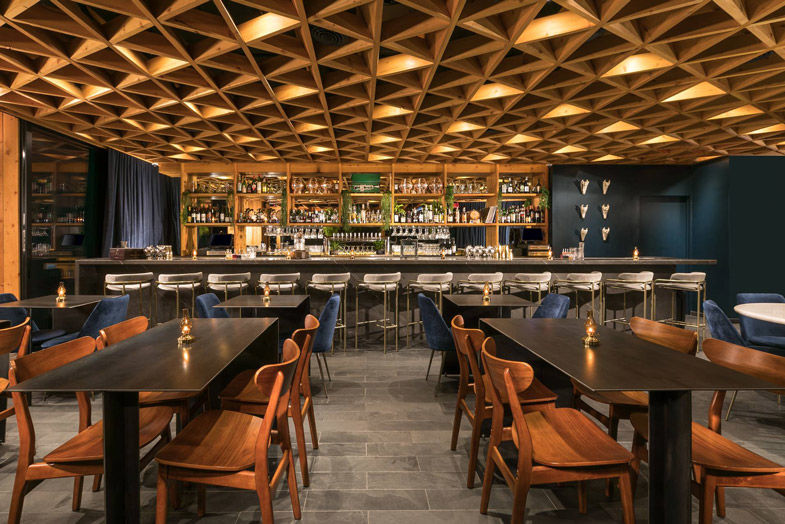 Louisiana Purchase | Photo: Danny Desanti