November 6–12
San Diego Bay Wine & Food Festival
The 19th annual San Diego Bay Wine & Food Festival brings together hundreds of regional and national chefs, winemakers, brewers, and more for a local celebration of gastronomy. There are dozens of dinners, panels, and parties for food lovers to enjoy, all culminating in the Grand Weekend. Its glorious Grand Tasting features sips from more than 200 wineries, brewers, and spirits makers and bites from more than 80 restaurants. | Citywide
November 7–12
Mamma Mia!
Since becoming a Broadway box office hit at the cusp of the millennium, Mamma Mia! has produced a successful movie adaptation, a smash hit sequel, and several stage productions worldwide. Now, San Diegans have the chance to see the beloved jukebox musical inspired by the greatest hits of ABBA at the San Diego Civic Theatre through Sunday. Set on the fictional Greek island of Kalokairi, this irresistibly fun romp follows protagonist Sophie's attempts to find her birth father by inviting three of her mother's past flings to her upcoming wedding. | 1100 Third Avenue, Downtown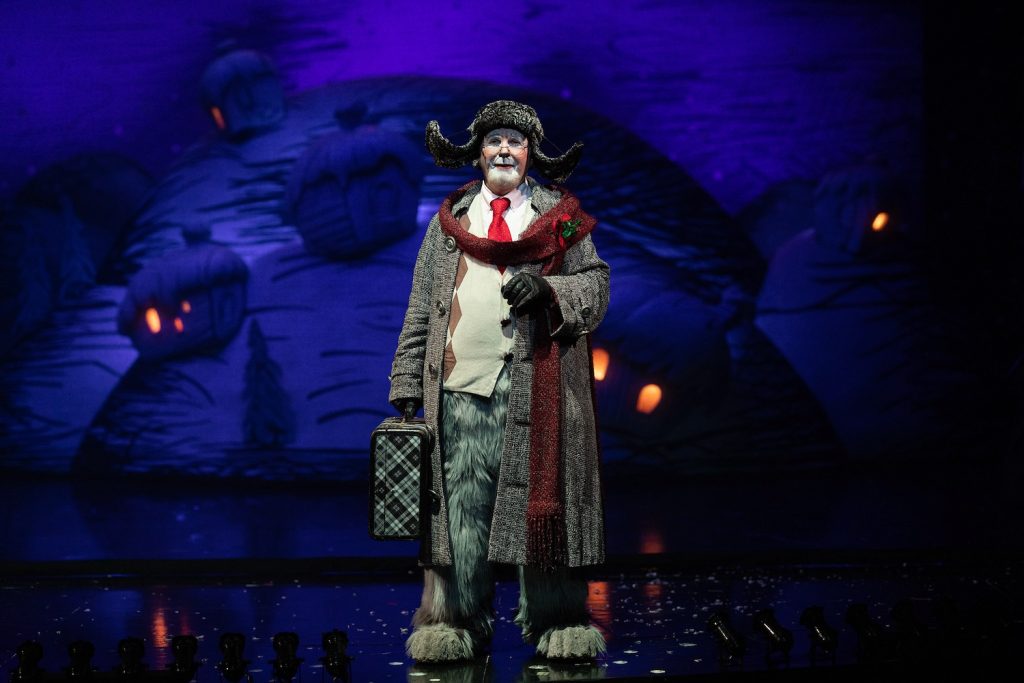 November 8–December 31
Dr. Seuss's How The Grinch Stole Christmas! 
The Old Globe Theatre's yearly stage adaptation of the Grinch's crusade against Christmas, Dr. Seuss's How the Grinch Stole Christmas!, begins its run this Wednesday with shows through the end of the calendar year. Classic carols like "You're a Mean One, Mr. Grinch" and "Welcome, Christmas (Fah Who Doraze)" will transport audiences to Whoville as they watch the Grinch go from the holiday season's number-one hater to a kind soul whose heart grows three sizes. | 1363 Old Globe Way, Balboa Park
November 8–12
Coronado Island Film Festival
The island of Coronado is abuzz with film fanatics this week as the 8th annual Coronado Island Film Festival celebrates early-career filmmakers and world-class movie moguls alike. The festival begins with Wednesday's kick-off bash at 5:30 p.m., featuring bites and cocktails, plus previews of festival films and music from the New Cadillacs. Single-day passes and individual event tickets are available for purchase, as is the $295 all-inclusive emerald badge, which comes with entry to the kick-off party and access to the Culinary Cinema series, The Jury Awards, and much more. | Coronado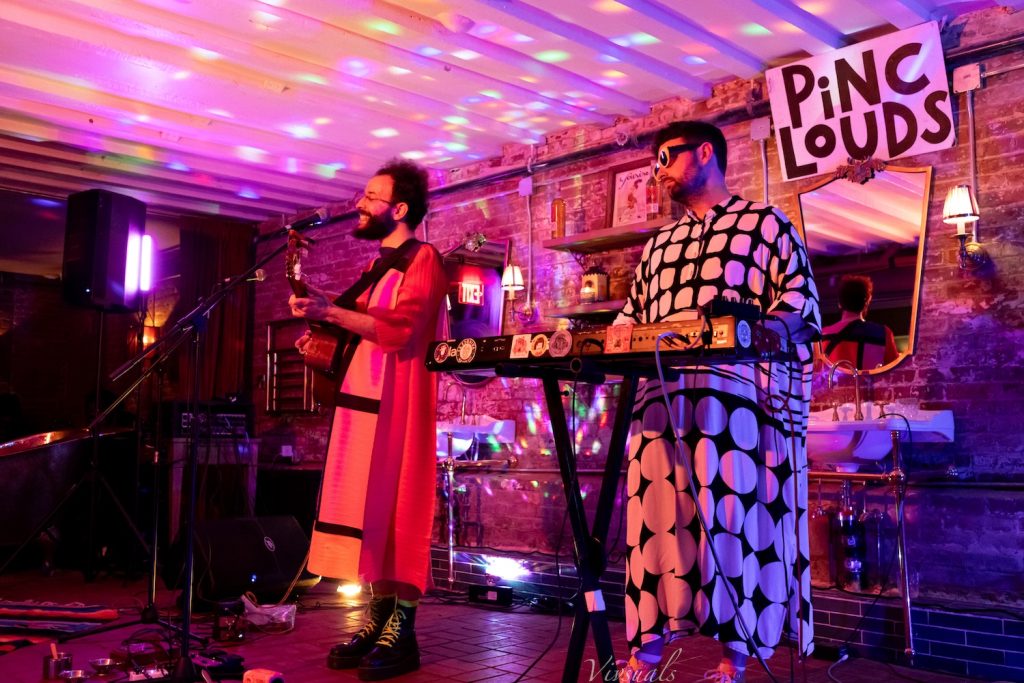 November 9
Tequila Cazadores x Sofar Sounds
Tequila Cazadores has teamed up with intimate concert organizers Sofar Sounds for a four-part series of shows featuring Latino-American artists. Attendees can enjoy a surprise musical lineup along with hand-crafted and canned cocktails from Tequila Cazadores. The concert location will be revealed 36 hours before the show, but you can expect a drive to downtown and a venue offering primarily floor seating (so cushions are welcome). Tickets can be purchased for $23 here, and you must be 21 or older to attend. | Downtown
November 10
Joe Nichols & Tom Yankton
Coors Banquet is throwing a 21-plus fundraising concert at PB's favorite country bar Moonshine Beach. Country musicians Joe Nichols and Tom Yankton will perform to drum up funds for Wildland Firefighters. Tickets cost $25 and doors open at 7:00 p.m., with the show beginning at 8 p.m. | 1165 Garnet Avenue, Pacific Beach
Strange Way of Life & The Human Voice
Spanish director Pedro Almodóvar appears at Digital Gym Cinema to host a screening of his short films. Things kick off at 5 p.m. with a showing of 2023's Strange Way of Life, a queer Western short starring Ethan Hawke and Pedro Pascal. Then, catch Almodóvar's first English-language movie The Human Voice (2020) and a conversation with the director. Tickets are $12 for general admission, $10 for seniors and students, and $9 for cinema members. | 1100 Market Street, East Village 
November 11
Ride the Point Memorial Charity Bicycle Ride
The 10th annual Ride the Point offers cyclists a picturesque view of the Pacific Ocean as they pedal an exclusive route along the edges of Point Loma. Created in honor of local bicyclist Jim Krause who passed away in 2012 from pancreatic cancer, this annual event helps raise money for the UC San Diego Moores Cancer Center for pancreatic cancer research. Interested riders can register here, choosing between 5-mile, 25-mile, and 62-mile rides. | 2558 Laning Road, Point Loma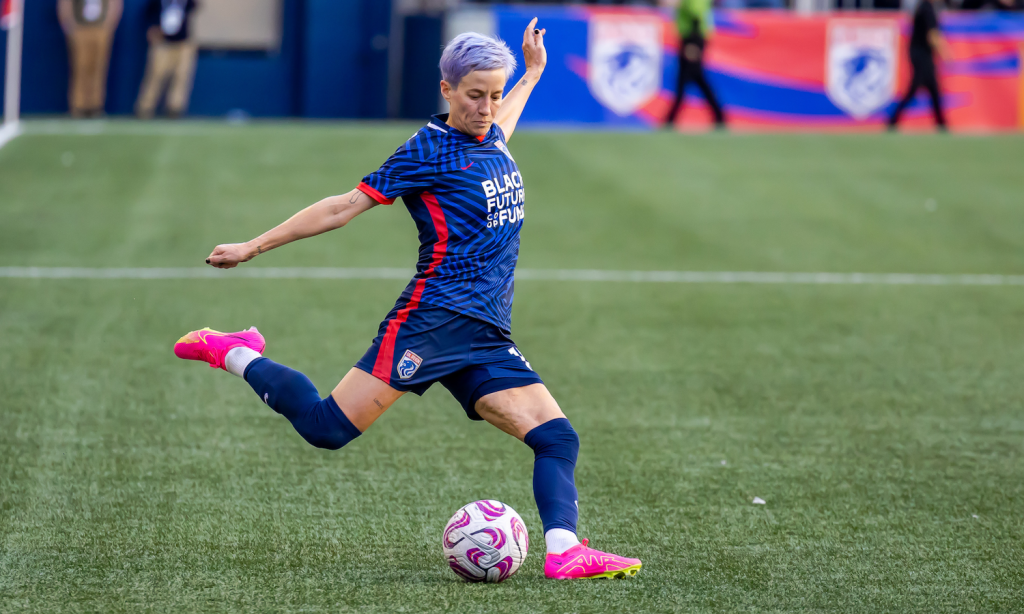 NWSL Championship 2023
Though the San Diego Wave fell just short of the NWSL championship game with a heartbreaking 1-0 loss last Sunday night, the title game matchup at Snapdragon Stadium will still be one for the ages. Plenty of footballing talent will be on display as the OL Reign (led by Megan Rapinoe, Rose Lavelle, and Emily Sonnett) clash against Gotham FC (helmed by Lynn Williams, Midge Purce, and Ali Krieger). This Saturday's match will also be the final game for Rapinoe and Krieger, giving the two American soccer legends a fitting send-off. | 2101 Stadium Way, Mission Valley
Coco Live-to-Film Concert
The Baker-Baum Concert Hall hosts two Saturday screenings of the acclaimed Pixar film Coco. The 3:30 p.m. showing will play in Spanish, while the 7:30 p.m. screening is in English. Coco follows 12-year-old Miguel's journey to the land of the dead, where he unexpectedly dives into his family's history and musical legacy. As Miguel's story unfolds on the big screen, the 20-member Orquesta Folclórica Nacional de México will play composer Michael Giacchino's score live. | 7600 Fay Avenue, La Jolla
The National
Fresh off of two album releases (April's First Two Pages of Frankenstein and September's Laugh Track), The National continues a busy year with a world-tour stop in San Diego. Known for making melancholic rock songs that resonate deeply, the National have spent nearly two decades as a group. Los Angeles–based alternative band Hand Habits opens for them this Saturday. General admission tickets are still on sale for $40 to $50 on Ticketmaster. | 5500 Campanile Drive, El Cajon
November 11–January 6
Robert Irwin: Blue Lou 2
ONE, Quint Gallery's satellite space in Logan Heights' Bread & Salt building, welcomes Blue Lou 2, a 2015 work from artist Robert Irwin, a longtime San Diego resident who passed away in October at the age of 95. An essential fixture of the artistic movement dubbed "Light and Space," Irwin wrapped fluorescent light bulbs in theatrical gels to create Blue Lou 2. The exhibition will run through Jan. 6, 2024. | 1955 Julian Avenue, Logan Heights
November 12
Black Radish Texas Night 
Chef Itze Behar and architect John Welsh, co-owners of North Park's Black Radish, bring a five-course Texas-style dinner to the neighborhood this Sunday. This culinary salute to the Lone Star State begins with a deviled duck egg, followed by a citrus salad, smoked wagyu ribeye and pork shoulder, and a peach cobbler dessert paired with a scoop of vanilla bean ice cream and whiskey butter sauce. Groups of 2 to 14 can make prepaid reservations for $99 per person, with the option to add cocktails or wines from San Diego beverage experts Christian Siglin (Fernside), David Kinsey (Mothership), and Brooke Becky (The Tavern) for an additional fee. | 2591 University Avenue, North Park
East Village SALUTES!
This free event features several veteran-owned vendor booths and plenty of entertainment from 12:30 p.m. to 4:30 p.m. at the Park 12 Luxury Apartments entrance plaza. East Village SALUTES! is open to the public and will include live music, kid-friendly activities, and a performance from Marine Band San Diego from 2 p.m. to 3 p.m. | 100 Park Plaza, East Village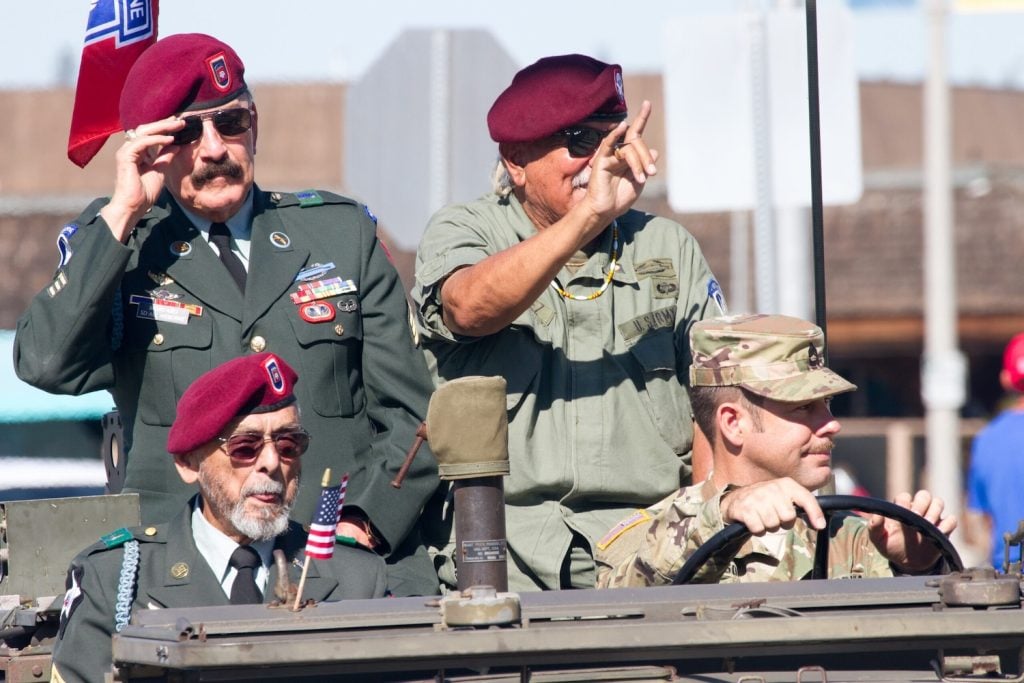 San Diego Veterans Day Parade
Spectators will line up along Harbor Drive to honor veterans and active service members of the US Armed Forces this Sunday at 11 a.m. The parade will launch from the County Administration Building on the Embarcadero and wind toward the corner of Harbor Drive and Pacific Highway. | Harbor Drive, Embarcadero