December 12:
Watch Tony Award–winning Broadway star (and San Diego native!) Brian Stokes Mitchell perform at Simply Broadway, a benefit concert supporting the La Jolla Playhouse and The Actors Fund, a national arts and entertainment organization.
December 14:
The Downtown San Diego Partnership will Deck the Halls along B Street downtown, complete with music, food, drinks, and photo ops with Saint Nick himself.
Turn back time to a 1916 holiday celebration at Lamb's Players Theatre's An American Christmas dinner theater at the US Grant (through December 24).
Indulge in an Italian feast—featuring fine cigars and wine—during True North Tavern's Fest Sigaro Italiano.
December 15:
"Let it glow" at Birch Aquarium's Holiday Night Lights event, featuring a Bioluminescence Room and encounters with creatures that glow in the dark.
December 16:
Hop aboard the holiday train at the San Diego Model Railroad Museum's Ales 'n Rails Ugly Christmas Sweater Party.
Meet the prolific author behind the best-selling Interview with the Vampire, as Anne Rice greets fans during a reading and book signing at Warwick's in La Jolla.
December 17:
Pay tribute to the legendary Gene Wilder with a special screening of Willy Wonka and the Chocolate Factory, courtesy of Cinema @ The Balboa.
Celebrate the opening of Smarts Farm's non-profit urban garden and learning center in East Village with a family-friendly Holiday Open House.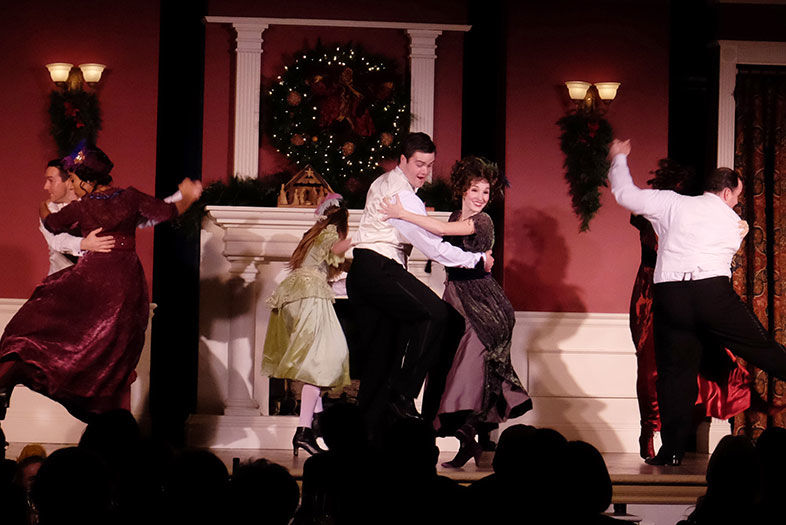 December 14-24: Lamb's Players Theatre's An American Christmas