Stay in a Covered Wagon
Near the Wyoming border, A Conestoga awaits
Glamping meets pioneer chic at Conestoga Ranch, a new family getaway set on 18 acres in Garden City, Utah, overlooking the turquoise waters of Bear Lake. Guests can enjoy comfy camping in platform tents with view decks and private campfires or in the 19th century-styled Conestogas arranged in wagon circles around fire pits. An easy walk from the resort, Bear Lake boasts white sand beaches as well as sailing, kayaking, and Jet Skiing. Anglers will enjoy the abundance of lake trout, while birders can spot sandhill cranes. This kids' paradise also has a game tent with air hockey, shuffleboard, arcade games, and more, along with croquet and bocce on the lawn. The Campfire Grill serves up wood-fired pizzas, Kobe beef dogs, and s'mores picnic baskets—all of which can be delivered to your wagon or tent. Not to mention there's a Shake Shack and bar lounge with wine and craft beers. Now that's camping!
Couples tents start at $95 and $220 for family wagons and tents with bunk beds.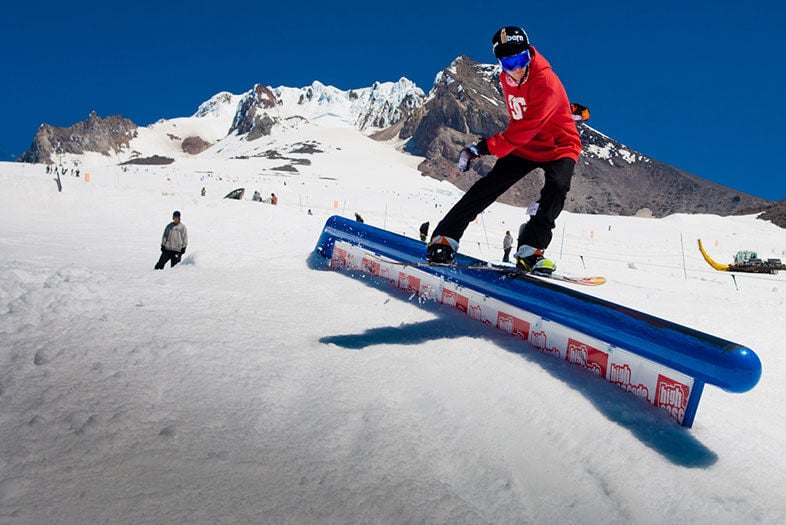 Mt. Hood, Oregon
Mt. Hood, Oregon
Snowboard in July
Spend Your Summer On The Oregon Slopes
If you're still suffering from ski withdrawal because of the drought, turn that frown upside down. There's snow in Oregon. In fact, the Mt. Hood region, located about an hour outside of Portland and known as its "playground," has the longest ski season in North America. (It's 12 months long.) Stay at the historic Timberline Lodge and join Olympic athletes training on a glacier at Palmer Snowfield. Nearby, Mt. Hood Skibowl doesn't have Timberline's snowpack but offers an adventure park complete with alpine slide, zip lines, reverse bungee, mountain bike park, batting cages, aqua rollers, rock wall, summer tube hill, mini golf, disc golf, horseback rides, and a "treetop action zone." Non-skiers can enjoy the area's hiking, whitewater rapids, and more.
For an extended guide on the region (farm dinners! wine tasting! massive waterfalls!), click here.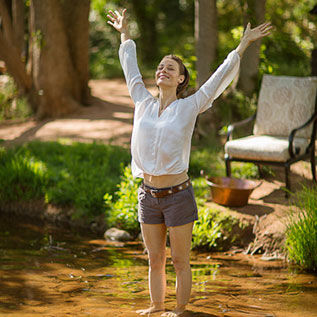 Go Forest Bathing 
Take A Mindful Stroll In A Scenic Landscape
All the rage in Japan, Shinrin-Yoku, aka forest bathing, are gentle, guided walks that tap into the traditions of mindfulness and the belief that time in nature has a healing effect on human health and happiness. At Arizona's L'Auberge de Sedona, guests immerse themselves in nature on a walk led by a certified forest bathing expert, taking in the sensory experience, breathing the clean air, and focusing on the present. Any forest will do, but L'Auberge, tucked into Sedona's red rocks, stands out with 62 private cabins, an apothecary spa, and maze of hiking trails leading to forest bathing bliss.
One-hour group sessions are complimentary for guests; privates are $195 and conclude with a tea ceremony.