With 3-D printing, you can produce just about anything— from simple household items to human stem cells. Sorrento Mesa-based biotech company Organovo is taking it one step further and printing miniature livers, kidneys, and other tissues.
It's tempting to imagine a future where solid human organs can be engineered in a lab, and potentially help end the shortage of donor organs. (In the U.S., 22 people die each day waiting for an organ.) But while complete organs ready for transplant are likely more than a decade away, Organovo's micro-livers have some exciting immediate advantages. For one, they respond to drugs like real livers—which means they can be used by pharmaceutical companies to test the safety of new medicines.
"We have shown multiple drugs—that were not seen to be toxic, based on studies in rats and 2-D hepatocytes, but then had costly problems in late-stage human trials—to have a clear toxicity in our tissue," says Keith Murphy, cofounder and CEO of Organovo. "This is an opportunity to really understand, in a much better way, how a drug is going to work in humans."
The company is also printing tiny tumors, made with cells from actual cancer patients. Just like with the mini-livers, the idea is to give drug companies a better way to test new therapies. As Murphy points out, without the tools to see how a drug will react with cancer cells in humans, there is no next step in cancer therapy. The idea is that the tiny tumors engineered in Organovo's lab will eventually provide that next step.
Read more about Organovo's micro-livers here.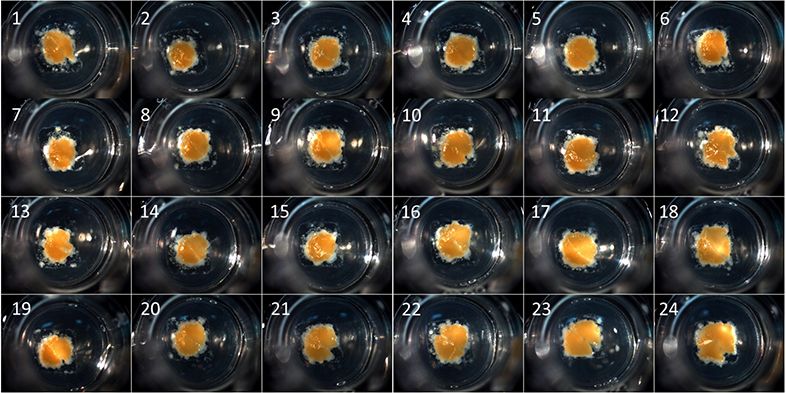 Photo by Organovo