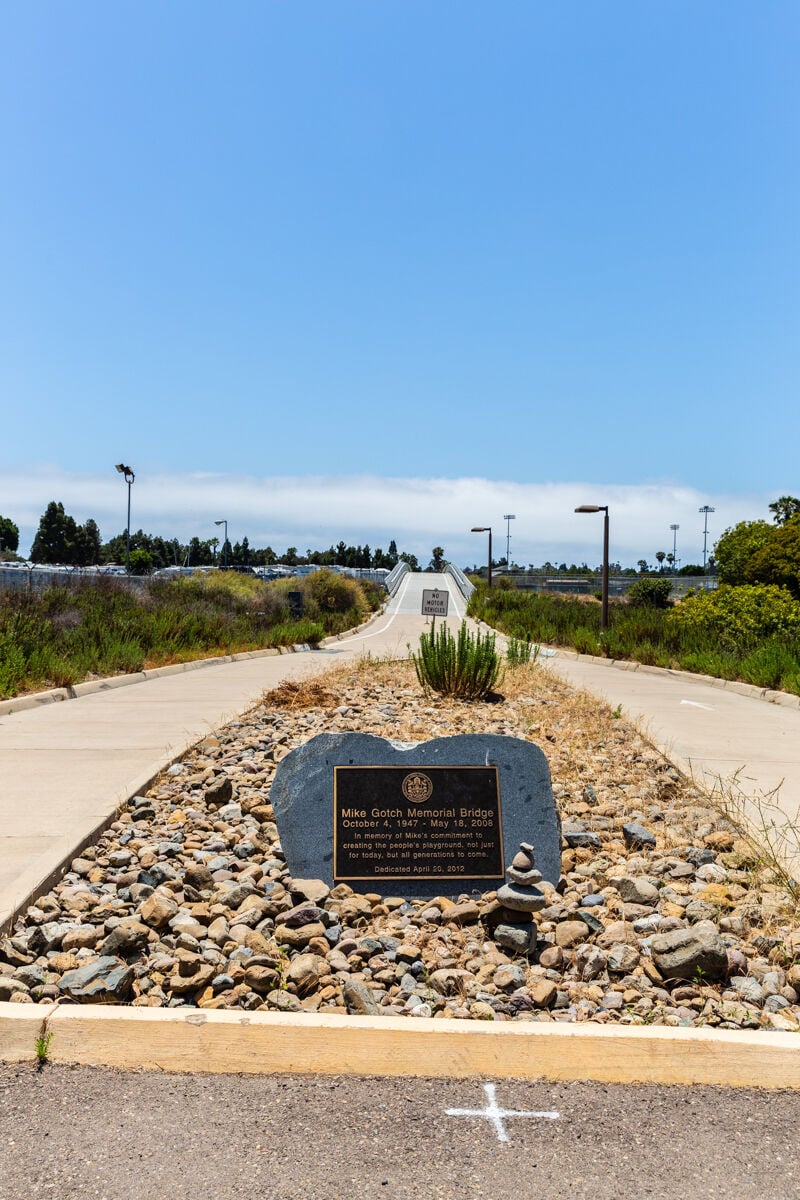 Rose Creek Bikeway
Just opened this May, there's a new section of the Rose Creek Bikeway that allows you to bike or run all the way from UTC into Pacific Beach on a designated multiuse path. The path has views of the surrounding foothills and a fun pedestrian bridge to cross. Start on the north end of Santa Fe Street just south of state Route 52 and follow the path to Mission Bay, then keep going as far as you like. When you're done, get caffeinated at Better Buzz (1186 Garnet Avenue), or sit outside for salads and sandwiches at Pacific Beach Fish Shop (1775 Garnet Avenue).
Chula Vista Bayfront Sweetwater Bike Path
This new bike path in Chula Vista lets you take advantage of cool ocean breezes during your ride. It skirts the San Diego Bay National Wildlife Refuge, connecting Chula Vista's Bayside Park with the Living Coast Discovery Center. Snap some pictures on the pedestrian bridge, or stop at one of the benches to sit and take in views of the bay. Start at Bayside Park and go north on the path, then run or ride just the new path, or use it as part of a longer ride along the bay. Finish the outing with a trip to Grindhouse coffee shop (260 1/2 Third Avenue) for omelets, or get fancy cakes and pastries at Terzo Bakery & Cafe (357 Third Avenue).
Belmont Park Loop
Run along the ocean and enjoy the people-watching as you pass Belmont Park and its historic Giant Dipper roller coaster. You can take pictures of the coaster, surfers, and the blue ocean for a collage that's quintessentially California. Start at the parking lot near Belmont Park, follow the loop around Mission Point, then run to Crystal Pier and back to where you started. To reward yourself, get coffee, pastries, and sandwiches at Olive Cafe (805 Santa Clara Place) or go for fruity cocktails at Miss B's Coconut Club (3704 Mission Boulevard).