Courtesy of Adams Ave. Bikes
Since 1978, Adams Avenue Bicycles has kept San Diego moving on two wheels. But it's showroom of new and used bikes, accessories, and adjacent service shop, is more than "just a bike shop," says co-owner Andrea Tobin."We always stand behind the shop motto 'Win the Party,' which basically reminds us that biking is supposed to be fun," she says.
That's the message her and co-owner Chuck Cofer have cultivated since taking over in 2018. Over the years, she explains that they've outgrown their reputation as simply a track and road bike shop to become a more adventure-focused resource, adding more bike brands to their collection and hosting recurring rides and group campouts.
But Tobin says accessibility without pretension is their main goal. "With so many bikes and so many different types of riding, it's super easy to feel overwhelmed," she says. "We always start with the simple question of 'What type of riding do you see yourself doing?' Neighborhood strolling, commuting to work, mountain biking, road riding, etc."
Wherever you want to go and however you want to get there, Tobin says there's a bike for everyone. Here are her recommendations for entry-level to intermediate riders: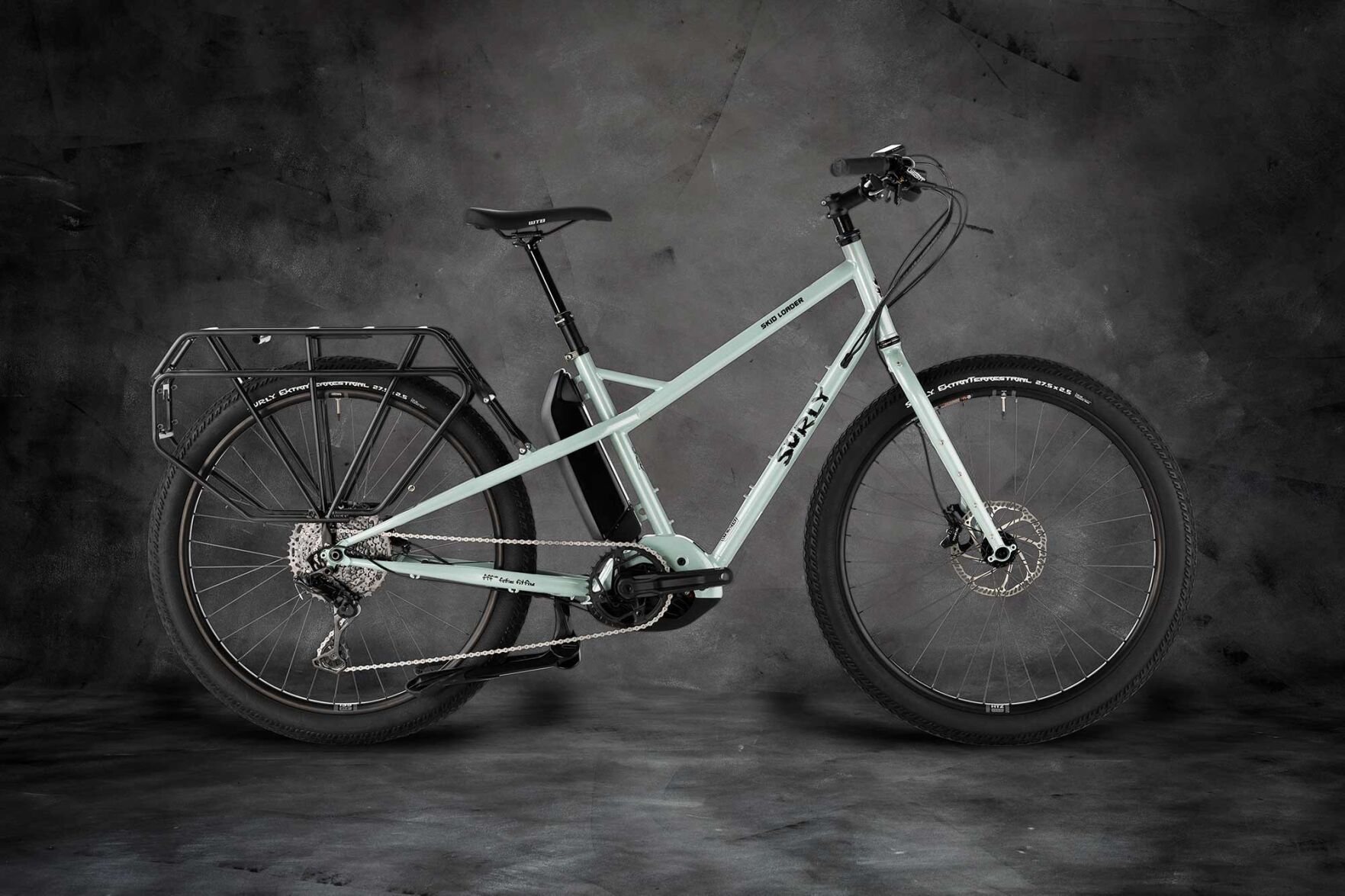 Courtesy of Surly
Best First eBikes
"Whether you buy your eBike from us or another shop, definitely be sure you have a place to get it serviced and it's a reputable brand," Tobin advises. "A lot of first time buyers learn the hard way that most shops won't work on their eBike." Adams Avenue only services brand name Class 1 eBikes, so keep that in mind before buying.
For those looking for a car replacement with plenty of cargo capacity, she points to the Surly Skid Loader (MSRP $4,799.00) as an easy, but reliably high-quality entry point that buzzes around town with ease. For a more hybrid approach, she says the lightweight Cannondale Treadwell Neo 2 (MSRP $1,960.00) can be ridden like a pedal bike, but with e-assist for hilly terrain. Flip on, flip off, flip out!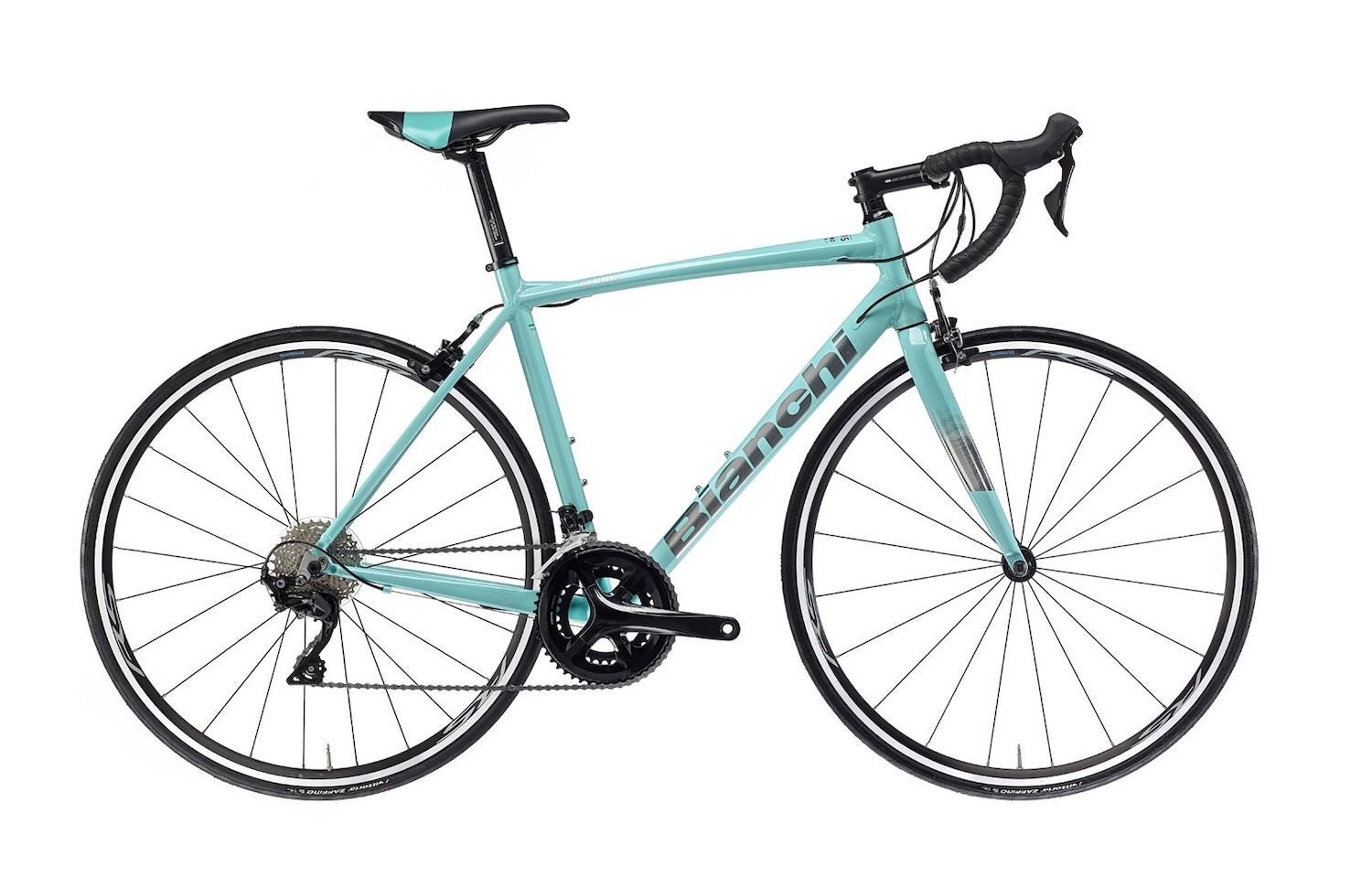 Courtesy of Bianchi
Best Entry-Level Road Bikes
"A lot of people don't realize what a road bike is," she says. "Traditionally, it has drop bars and skinny tires and is meant purely for speed and efficiency. There are no mounting points for racks, the body position is much more aggressive and you generally see people wearing kits—spandex outfits—while riding."If that sounds up your alley, Tobin says either the Bianchi Via Nirone Sora (MSRP $1,225.00+) or Cannondale CAAD Optimo 4 (MSRP $1,025.00) are generally affordable, reliable, smooth riders that handle like butter and look chic to boot.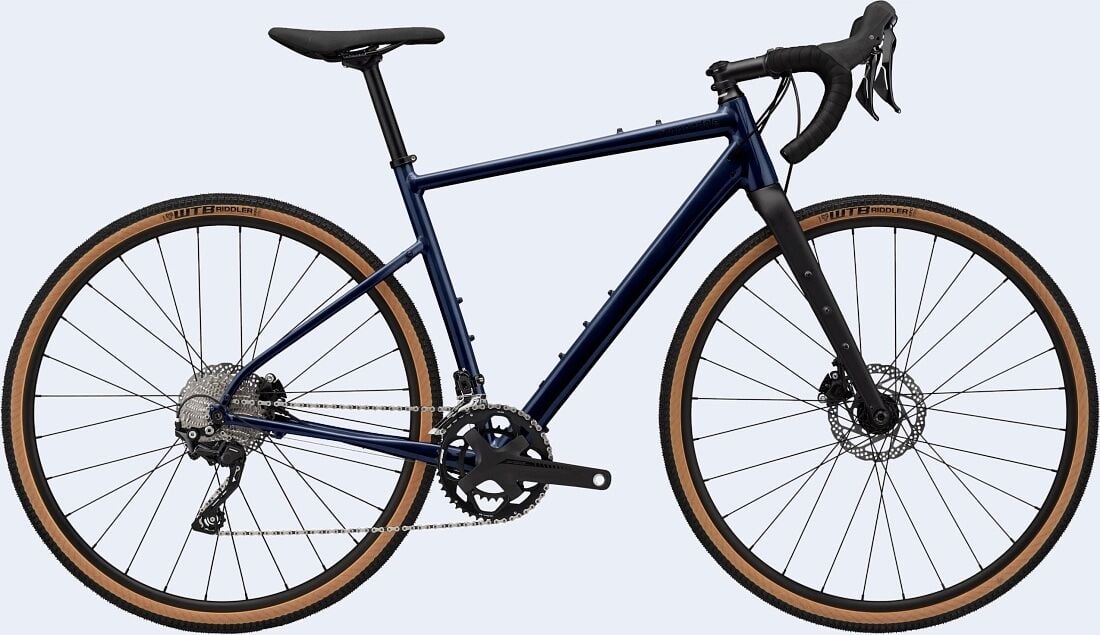 Courtesy of Cannondale
Best Adventure Bikes
If you're new to "adventure biking," you're not alone, says Tobin. "This category grew like crazy during the pandemic—people packing up camp gear on their bikes and setting off for the woods, desert, etc." But, she adds, this versatile category also makes great commuter bikes with plenty of mounting points for racks that can carry your essentials.
The Cannondale Topstone 2 (MSRP $2,000.00) handles like a dream and stands out on busy streets. Different sizes fit riders from 5'0" all the way to 6'8", so sizing won't be a problem. Likewise, the Surly Straggler 700c (MSRP $1,849.00) offers similar adaptability to pavement riding as well as off-road, and touts itself as a rider's "one and only" bike they'll ever need.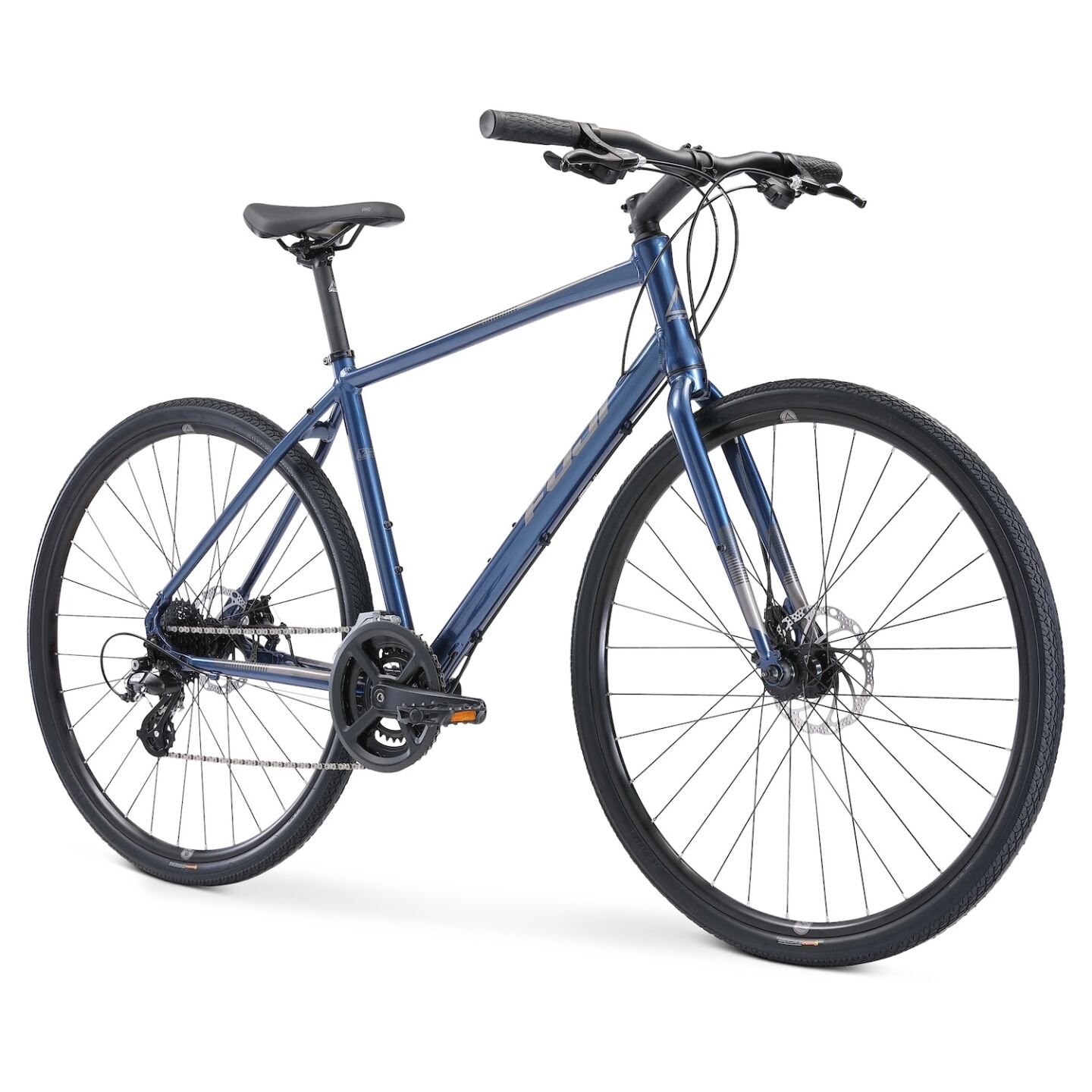 Courtesy of Fuji
Best Comfort Bikes
"This is the bike that focuses on exactly that—comfort. They are built for cruising the neighborhood at a leisurely speed." For a starter comfort bike, Tobin says it's hard to beat the Cannondale Adventure 2 (MSRP $860.00) for price, looks, performance, and yes, comfort. Pick your size, pick your color, and pick your destination. For something that balances comfort and speed, she says the Fuji Absolute 1.9 (MSRP $649.00) is another great pick that's lightweight, but durable.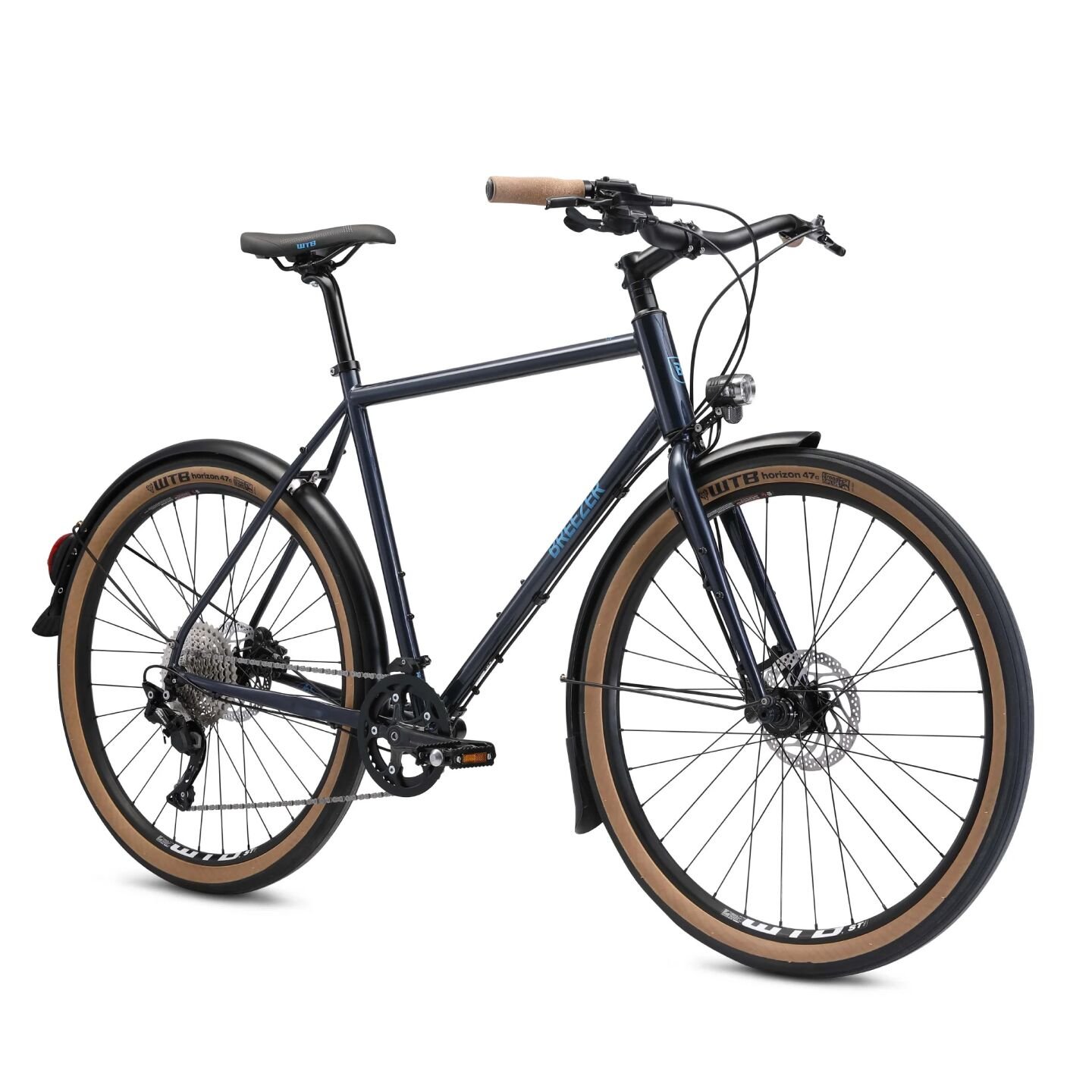 Courtesy of Breezer
Best Fitness Bikes
"This is for the rider that wants an efficient bike, but still wants a little bit fatter tires and flat bars for comfort," explains Tobin. "Most fitness hybrids do come with all the mounting points for racks and kickstands." Shop picks include Cannondale Quick 5 (MSRP $735.00+), and Surly Preamble Flat Bar (MSRP $899.00), and the Breezer Dopper Cafe+ (MSRP $1,374.99). Most of these come in a variety of frames to fit riders of all shapes and sizes, so Tobin recommends popping by the shop to give each one a test ride to find The One.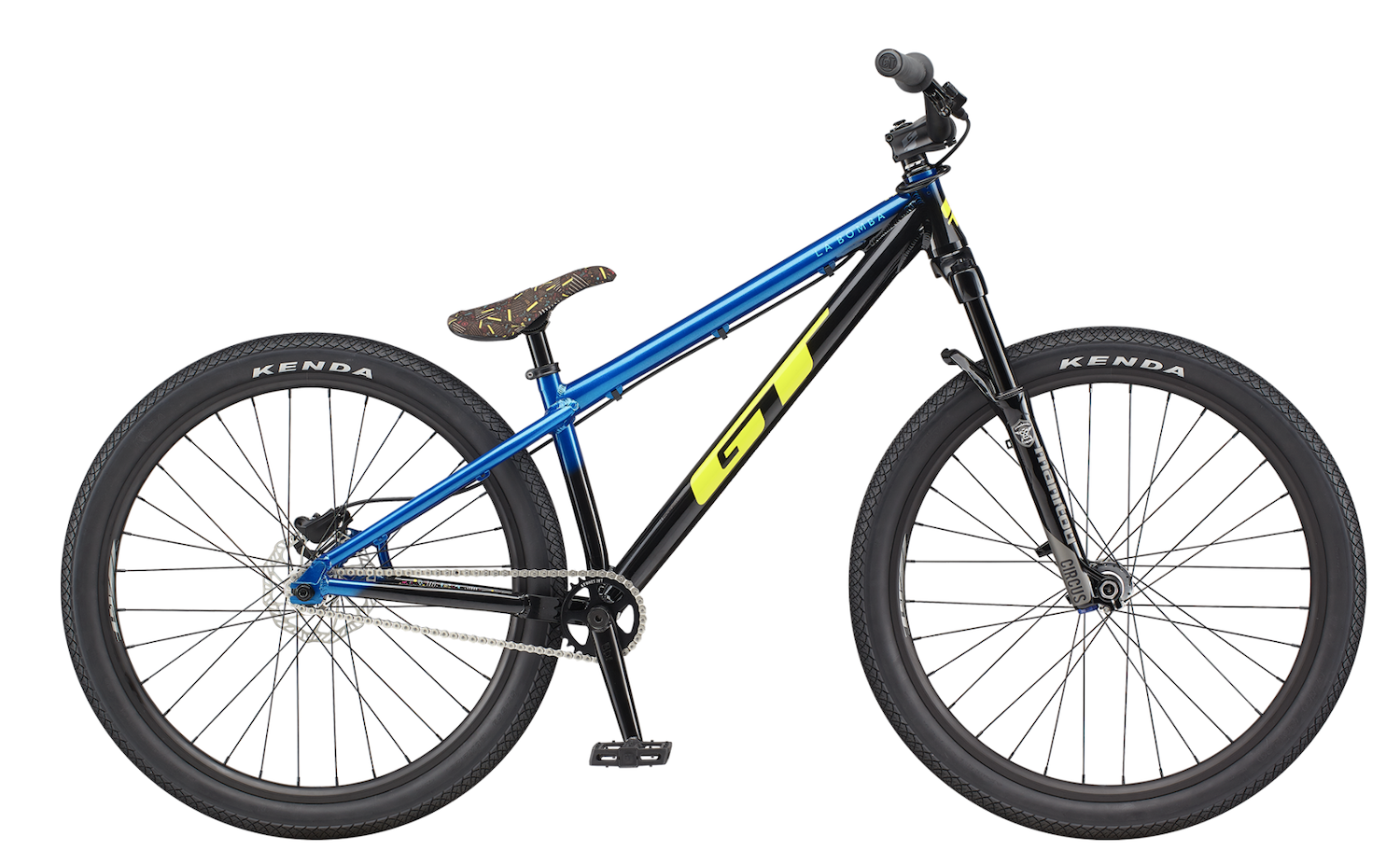 Courtesy of GT Bicycles
Best Off-Road Bikes
When it comes to MTB, she strongly recommends going with an HT. (Translation: If you're getting into Mountain Biking, she recommends a Hardtail.) "That is where you have a suspension fork, but no suspension in the rear. HTs are very capable off-road bikes and allow you to get a lot more bang for your buck." A shop favorite is the Surly Krampus (MSRP $1,849.00).
This bike is fully rigid, which means it lacks front and rear suspension, but Adams Avenue's service department can add a suspension fork as a customizable addition. For more "awesome dirt jumpers", she recommends the GT La Bomba Rigid (MSRP $900.00) or GT La Bomba Pro (MSRP $1,430.00).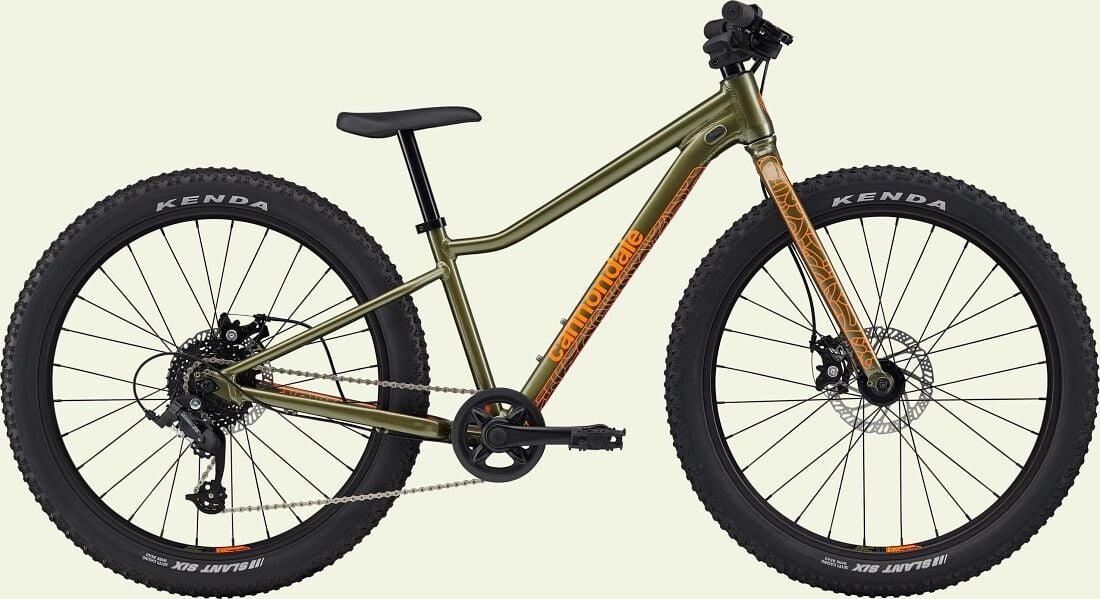 Courtesy of Cannondale
Best Bikes For Kids
Tobin says that while the cheaper branded bike models in big box stores might appeal to kids who want to pedal around as their favorite superheroes or cartoon characters, they aren't the safest or most reliable option."Brakes on department store bikes are almost always unsafe and impossible to adjust," she warns. "When you go with a brand name kids bike from a true bike shop, you can be confident that your child will be on a bike designed for kids that is also safe."
She says that while you should shop around for the best fit for your child, Cannondale makes a couple solid options to consider.
For kids somewhat comfortable riding roads and trails, Tobin suggests the Cannondale Quick 20 (MSRP $440.00), which fits riders between 3'7" and 4'2". The aluminum frame is light, but sturdy, and 7-speed gearing gets kids used to shifting gears during a ride. For the aspiring off-roader, she points to the Cannondale Kids Trail Plus 24 (MSRP $615.00), whose big tires and lightweight frame will help build confidence on all sorts of terrain.
Accessories For Every Rider
"Whatever kind of bike you end up with, there are a few essentials every rider needs," she says. "Helmet (obviously), lights (even during the day it's a good idea to run lights, especially a tail light), lock (bike theft has been crazy, get yourself a real lock, we recommend a Kryptonite U-lock or their chain.Cable locks are pretty useless unless your bike is in sight), bottle cage and bottle (stay hydrated!), floor pump (people don't realize that you should be checking your pressure every ride to couple rides. Invest in a good floor pump with a proper pressure gauge), and Chamois shorts (yes, the shorts with the pad. If you're experiencing discomfort on longer rides and you're still riding in regular shorts, try some cycling shorts before buying a bunch of different saddles.)"Adams Avenue Bicycles is located at 2602 Adams Ave. in Normal Heights