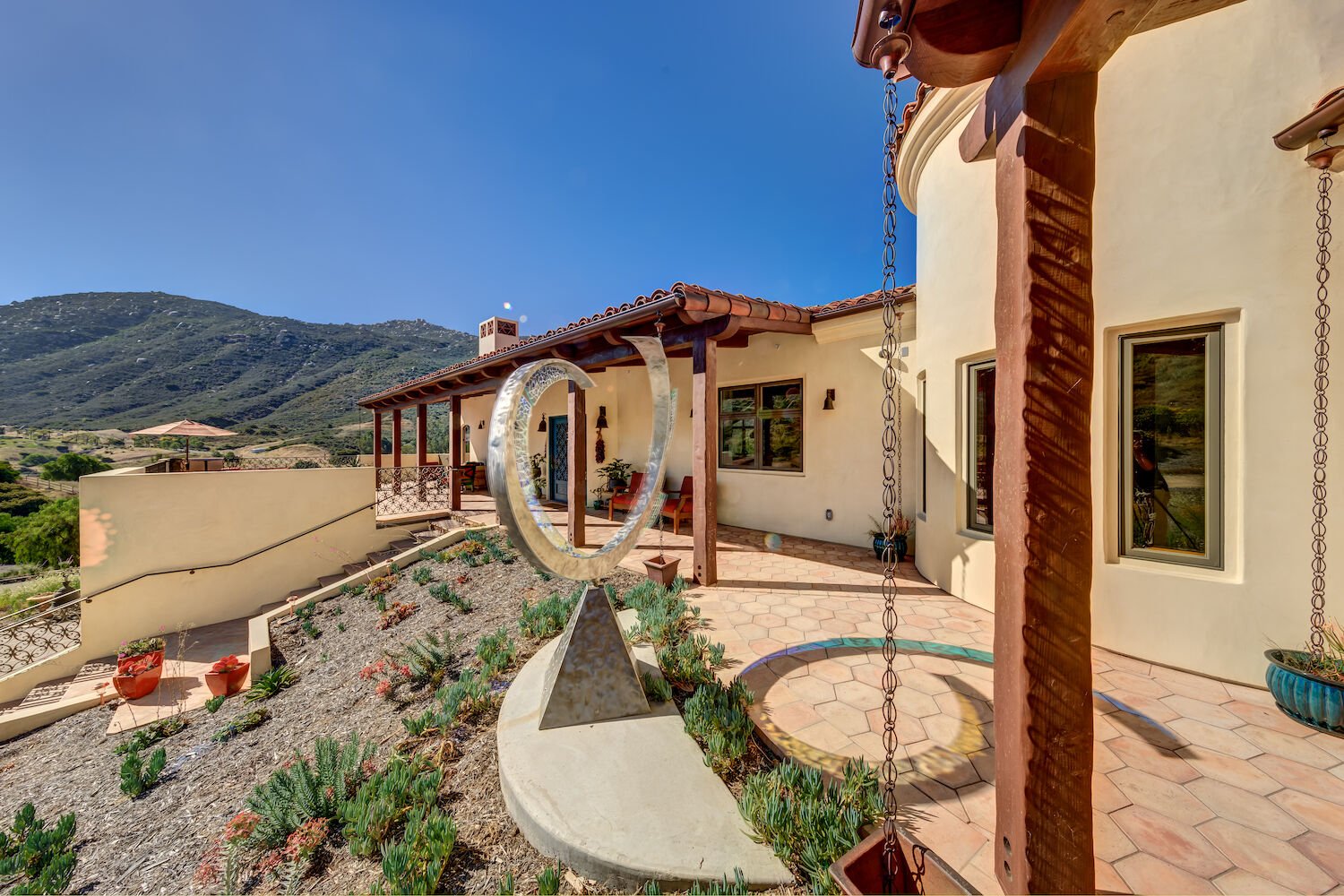 Photo Credit: Arnel Garcia
Green is what the San Diego of 2023 aspires to be: ambitious, growth-oriented, and planet-forward. But you wouldn't know it from our existing housing crop. Despite new homes and accessory dwelling units (ADUs) popping up on seemingly every block, few are considered green builds.San Diego's history with green building practices might well have started with James Hubbell and his sculptural, organic-looking structures crafted from local, low-impact materials. The visionary architect is widely considered the original vanguard of the movement here in San Diego. But while Hubbell and his son Drew helped lead California towards more environmentally friendly construction (see "Sticks and Stones"), San Diego overall has been slow to join the green building renaissance.The city claims its landmark 2022 Climate Action Plan "takes bold steps" towards a more sustainable San Diego. And while that may be true in certain categories, in terms of building, the plan mainly focuses on phasing out natural gas and converting new projects to electric. "Bold" might be a bold choice of words. It'll take a lot more than swapping out gas stoves for induction burners to get the city where it needs to be.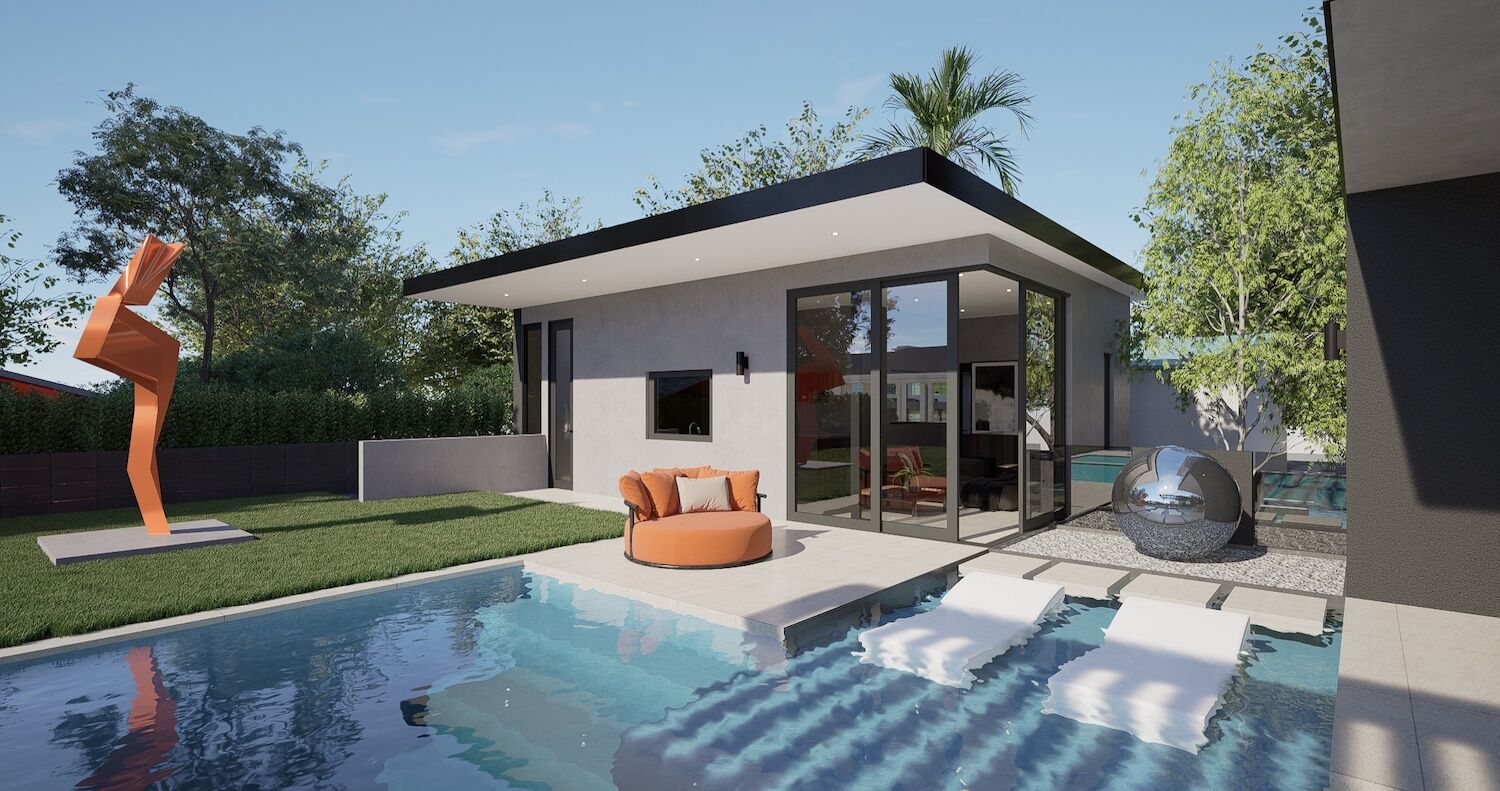 Courtesy of Irons and Fins
"A green building is much more comprehensive," says Colleen FitzSimons, executive director of the San Diego chapter of the US Green Building Council.Green building advocates look toward more holistic criteria like LEED certification, a sustainability rating system that awards architectural projects with points for reducing carbon, energy, water use, and waste; utilizing renewable materials; and more. That might include the use of reclaimed wood, rain-catching, and greywater irrigation systems. LEED-inspired architects consider how to place structures in such a way that they gain more sun for natural heating, or they implement passive cooling systems to keep interior temps low with less energy. Projects need to meet a minimum environmental threshold to qualify as LEED-certified, with additional tiers for higher-scoring buildings, from silver through platinum.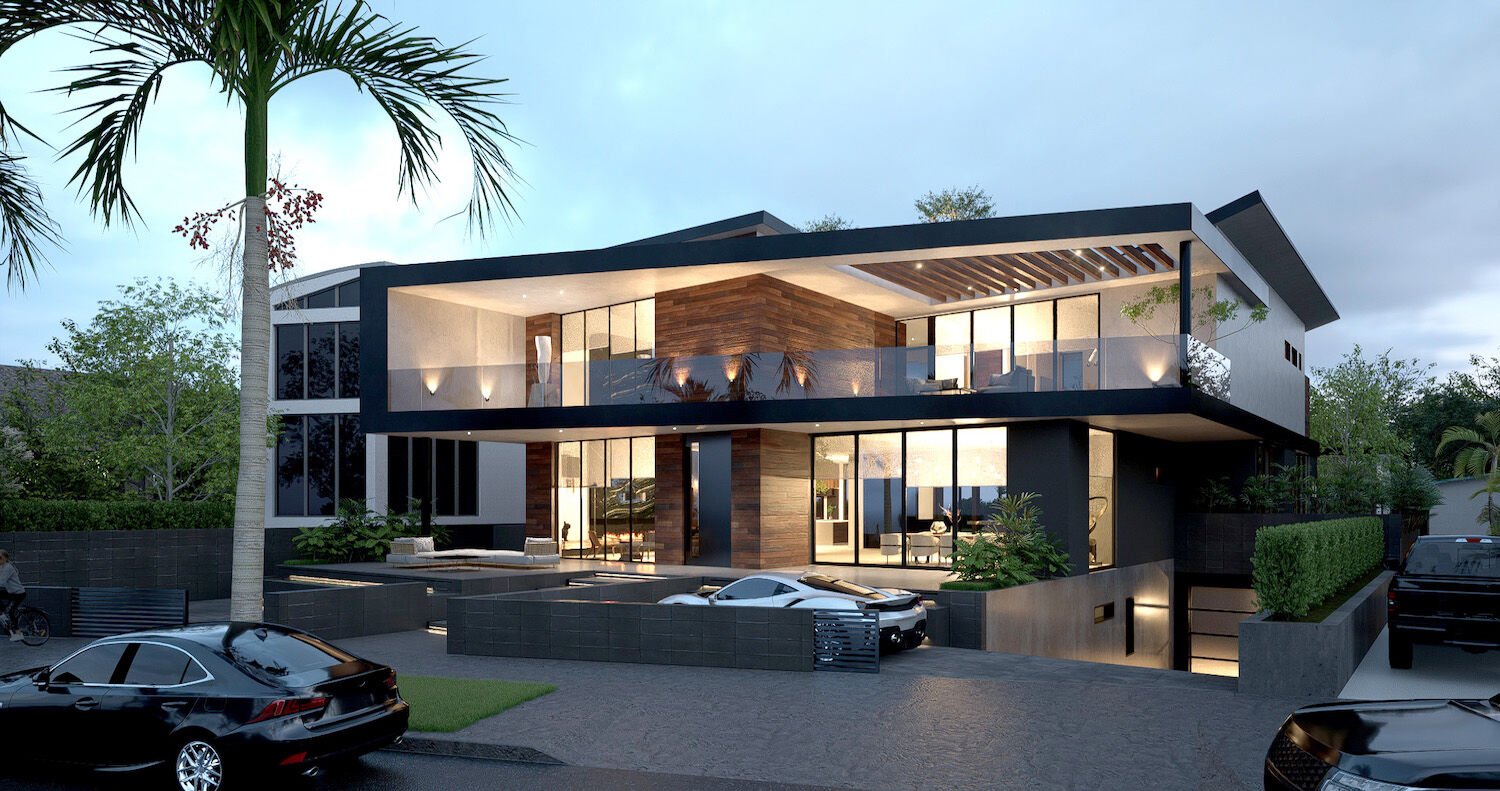 The city of San Diego maintains several LEED-certified buildings—but don't be surprised if none of them are on your residential block. Because green projects cost more upfront to construct but have reduced maintenance costs over time, sustainable approaches are often used for big, industrial buildings, says Lauren Cook, executive director of the San Diego Architectural Foundation.In SD county, that includes a LEED gold–certified senior center, a silver-certified recreation center, and three fire stations ranging from silver to gold. Snapdragon Stadium and many structures at UCSD also employ green building approaches, because they are "a long-term investment for [institutions] to save money," Cook adds.In the residential realm, Cook concedes, green buildings are generally going to be luxury homes. FitzSimons echoes this, adding, "People who can afford to design and build their own home typically have more resources"—meaning that they can shoulder the weightier construction costs sometimes associated with greener builds.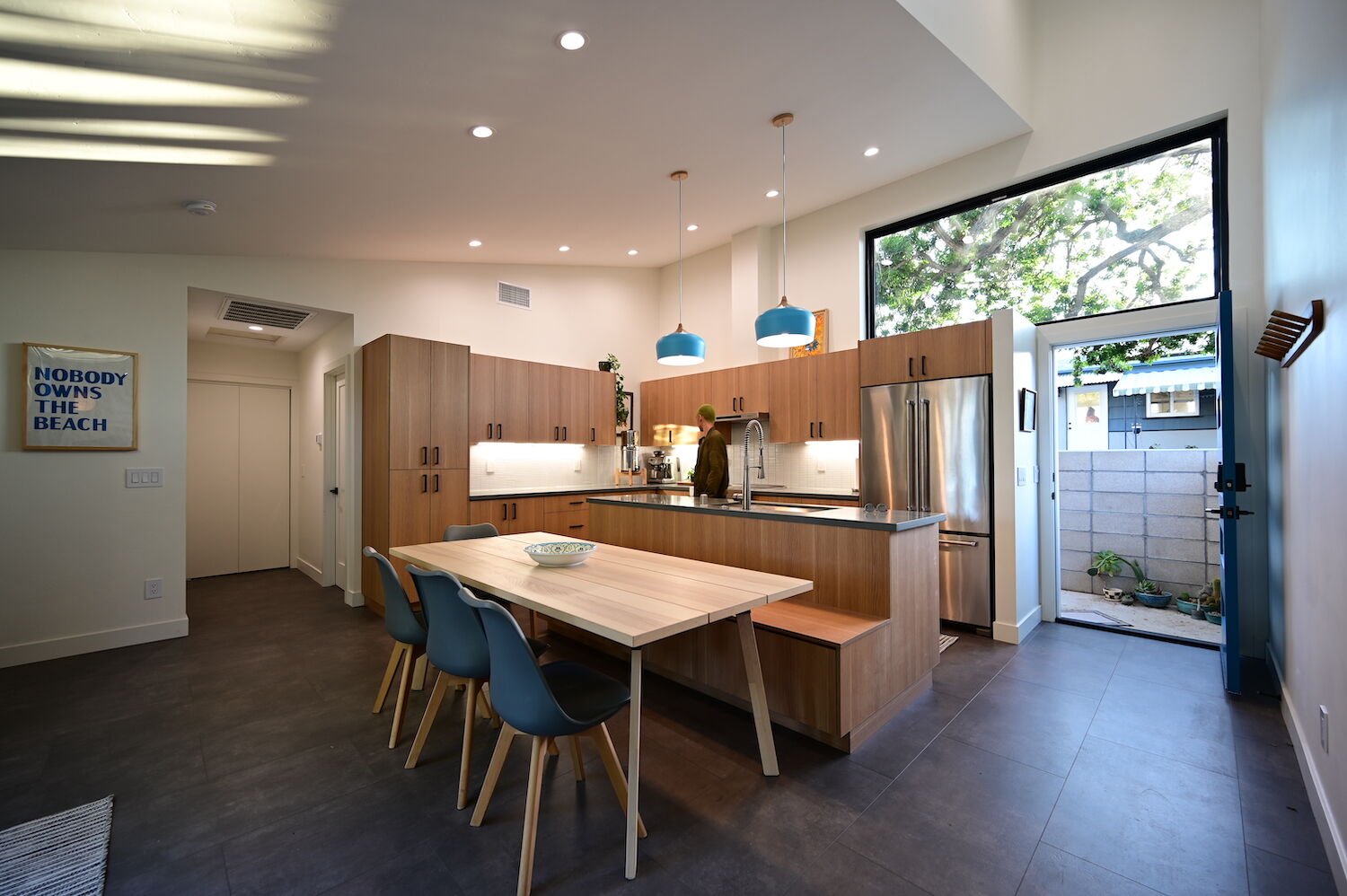 And because developers and homeowners may not be cognizant of the money they can save long-term with tactics like solar power and natural heating, they sometimes dismiss greener building methods off-the-bat. "There's this perceived idea that it's going to cost more, and so a lot of developers won't go the extra steps beyond the Green Building Code," FitzSimons emphasizes. (The California Green Building Standards Code is the first-in-the-nation mandatory green building code, which San Diego builders must abide by. In other parts of the state, even more strict regulations are in place.)Nevertheless, the city of San Diego is increasingly committed to investing in sustainable construction. As of April 2022, San Diego has its own chief sustainability officer in Shelby Rust Busó, who has worked with the US Green Building Council, the national entity that awards LEED certifications. According to Sustainability and Mobility Department director Alyssa Muto, Busó will "lead the city's work on the long-term planning and implementation for decarbonizing buildings and neighborhoods.""I definitely am super excited about where we're heading, but, at the moment, we're not there," FitzSimons says. But, she continues, larger policies from the county of San Diego and the San Diego Association of Governments are "going to help push our region to be a forerunner in green building."As it stands, San Diego does have its share of architects and firms helping move the city toward a greener future. That includes Elizabeth J. Carmichael, owner and principal architect of ECOhouse and president of the San Diego Green Building Council. Though 95 percent of her clients are developers, she has seen the shift in priorities from businesses and homeowners alike.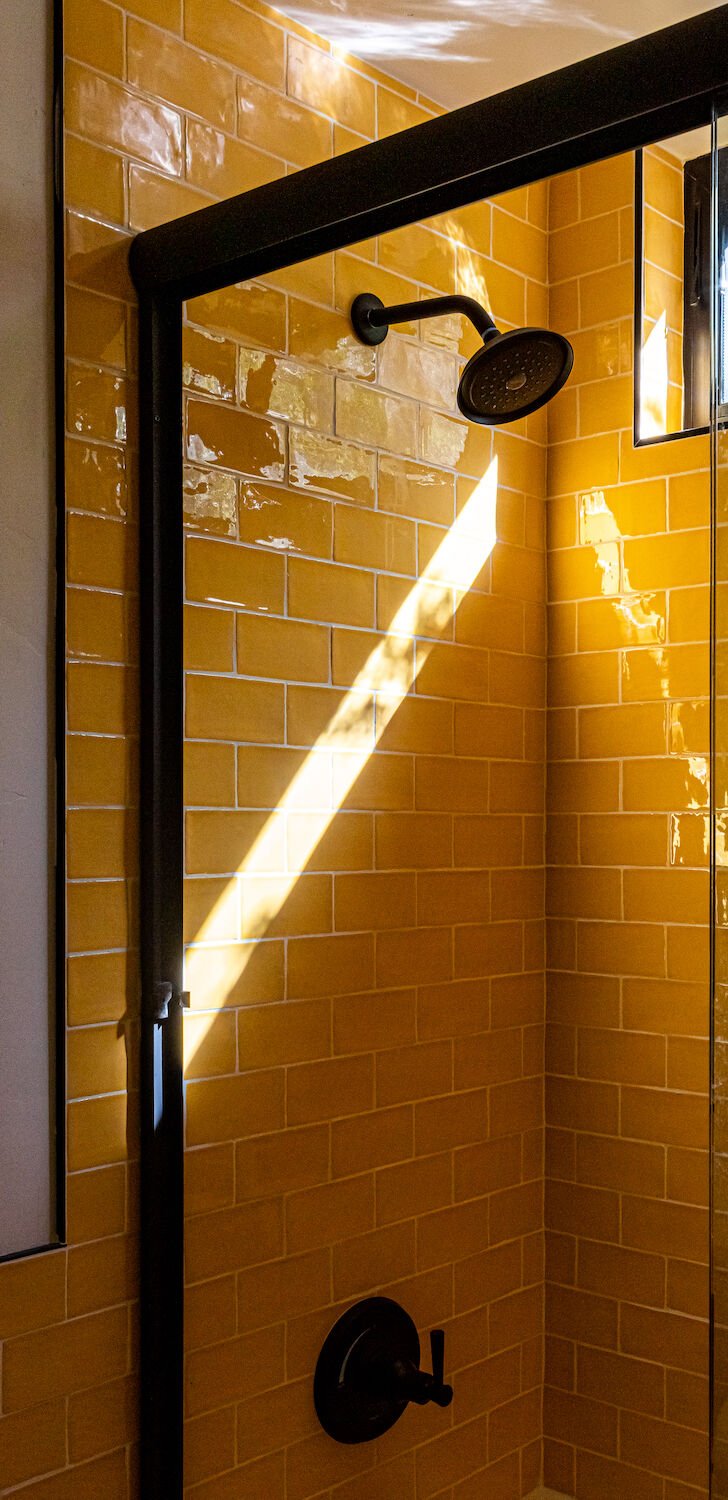 "We get clients that really want to do as much sustainability as possible," Carmichael says. "They come in and tell me, 'We want to be green. We want to make it sustainable.' Whereas before … we were kind of pushing our philosophy on the client. Now it's almost the opposite."ECOhouse has a current project in Coronado that is emblematic of their holistic approach to integrating sustainability and functional design. Nicknamed "Irons and Fins," the house encompasses 11,000 square feet. Rather than building out, however, the blueprint saves space by moving up (and down) with a three-story floor plan, including a basement.The luxury property also boasts a coveted list of green amenities and functionality, with a roof entirely covered in solar panels, alongside solar water heating and a separate solar-powered battery should going off the grid ever be necessary. The house is outfitted with two giant tanks for rainwater harvesting, and the LED-efficient residence also benefits from a basement design with a passive cooling system, where sliders open up to bring in cool air which passes to the first floor.The top floor features a similar system for hot air to escape. South-facing with overhangs, the house is designed to capture the sun in the winter for passive heating, while the overhangs protect and cool during the heat of the summer. Two-hundred-year-old juniper trees that were harvested while preparing the property for the build were later thrown in a kiln and are now being used to create furniture and fixtures for the new home.But what about building green with more modest funds? American Institute of Architects award–winning, Barrio Logan– based architecture firm Prismática may have some answers. "We try to make the building as efficient as possible," says co-founder and principal architect Jesús Fernando Limón.And while clients' options for sustainable techniques vary according to their budget, "the biggest things you can do that are accessible to everyone are the types of things that we do," adds Pristmática co-founder José F. "Pancho" García. That includes strategically maximizing natural light, employing cross-ventilation, and using construction tactics that produce less waste.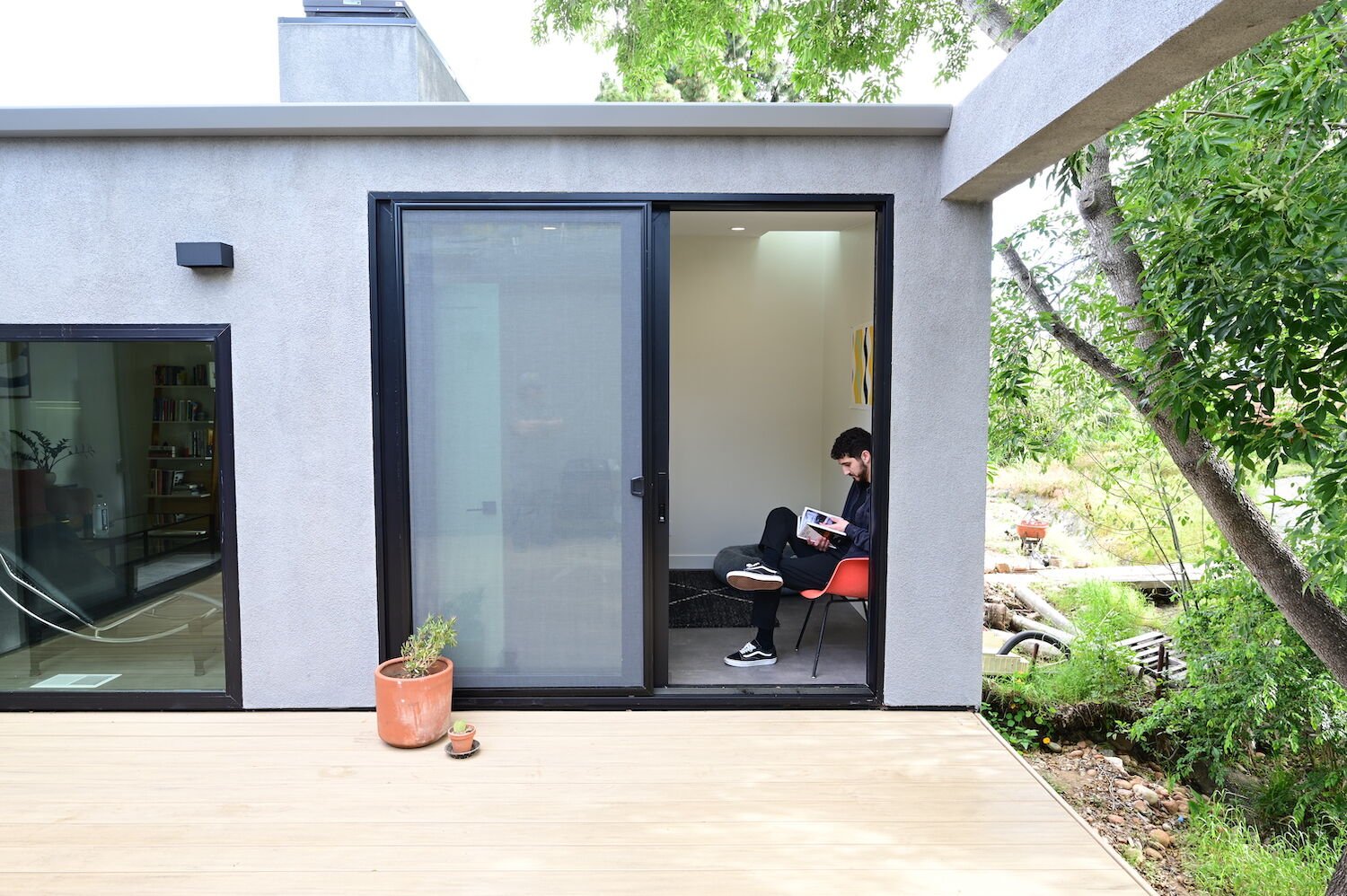 This year, the firm finished an ADU with energy-efficient elements in Oak Park. It opens up to a lush courtyard that has the capacity for passive cooling, ample natural light sources, and rainwater-catching to irrigate the garden.Prismática wants to offer these sustainable techniques all over the county and beyond. They work across San Diego from North County to Paradise Hills, with designs on projects in our Baja backyard of Tijuana, where García calls home.Another way to move towards sustainability while saving cash is to think small. Density and urban infill—maximizing the residential or commercial potential of a plot of land—can help contain urban sprawl and reduce the amount of travel required to access goods and services, preserving resources and natural spaces."Micro units are hot," Cook quips. They're also a way to increase density in combination with de-carbonization and other targets of green proponents. National City's Parco, for example, designed by the architects at Miller Hull Partnership, is a mixed-use building spanning 131,000 square feet with energy-efficient micro units. The development achieved a carbon offset of 950 tons, the equivalent of more than 1,900 trips between San Diego and Seattle (where Miller Hull calls home). Not a bad start.San Diego still has a ways to go in hitting the goals imposed not only by the city but by the culture of its residents. The city's dwellers are already demanding more bike lanes and public transit. We're ready for more energy-efficient ways to live our lives, including in the places we call home."There are a lot of people really active and interested in getting us to where we want to be, climate-wise, equity-wise, [and] health-wise," FitzSimons says.San Diego may not be leading the green building charge, but there are plenty of people here working to push the city in a more sustainable direction. The green housing wave is upon us. You just have to squint a little harder to see it around here.