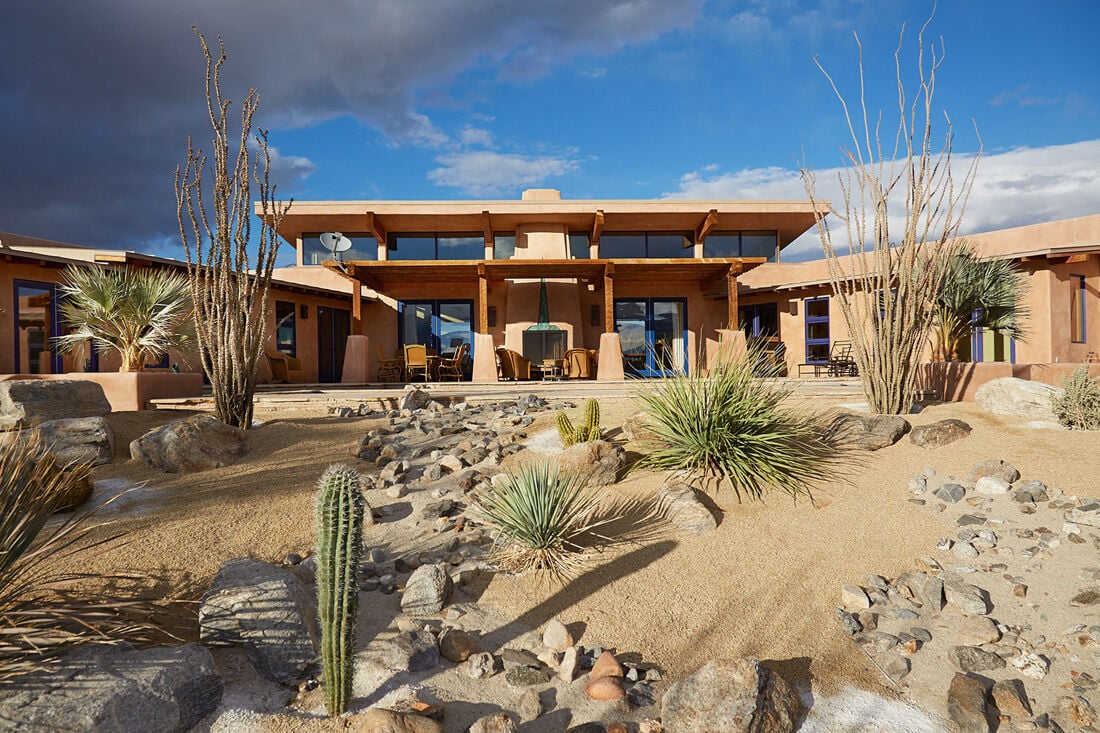 Photo Credit: Glyn Jones
Straw houses get a bad rap. If nursery rhymes are to be believed, folks in them are a heavy breath away from being a wolf's dinner. But according to architect Drew Hubbell, the piggy in his straw abode would've been just fine—and impressed the LEED certification panel while he was at it."Straw bale homes have been around for over 120 years," Drew explains. "They're one of the most green building technologies you can use."Straw is a byproduct from the farming of wheat, rice, and barley. While straw has long served as insulation between stone masonry, straw bales—the big blocks of scratchy hay that city slickers mostly see at pumpkin patches—became a primary building material in Kansas a little over a century ago. Homebuilders would simply stack the bales and slather plaster over them to create walls.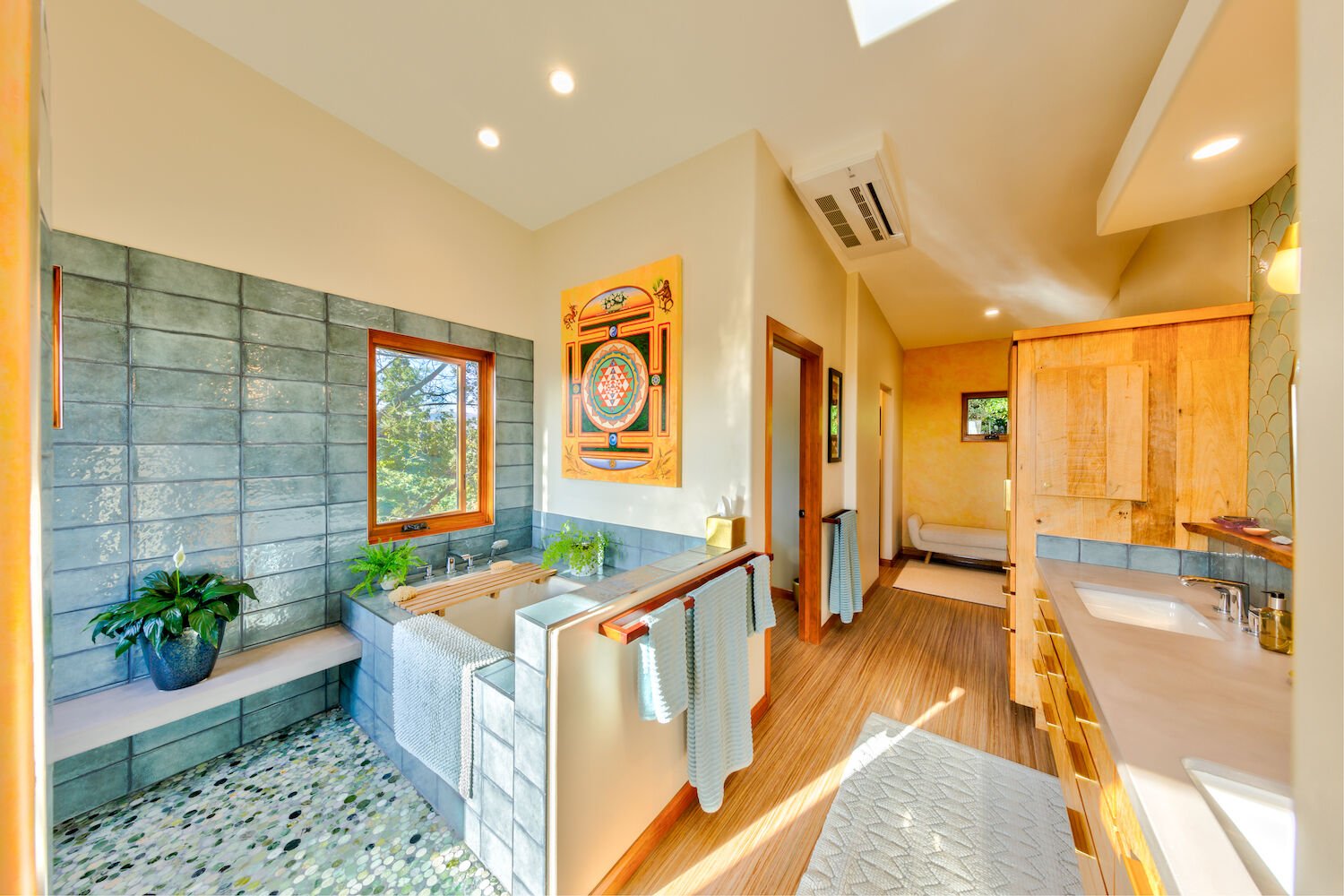 Photo Credit: Arnel Garcia
A few decades back, the tech spread to the American southwest. Hubbell helped pioneer its usage in California, securing the first-ever permits for straw bale buildings in both San Diego and LA counties. He and his team have now constructed more than 40 straw structures, often sourcing their material from Imperial Valley wheat farms, which have historically burned their excess hay.They use the time-honored straw-and-plaster method while adding a wood or steel frame to ensure the buildings withstand California earthquakes (and maybe the occasional huffing, puffing wolf). Even with the use of a frame, straw bale structures utilize 50 to 60 percent less lumber than conventionally constructed buildings. The bales keep those inside warm in the winter and cool in the summer, and, because straw is an annually renewable waste material, it's inexpensive and "super sustainable," Drew says.As the son of legendary artist and longtime environmentally minded builder James Hubbell, Drew considers green strategies to be rooted in his DNA. Known for his "Hobbit houses"—undulating, cave-like structures that resemble Lord of the Rings set pieces—James Hubbell became renowned for sourcing materials from the local environment to create work that honors and respects that landscape.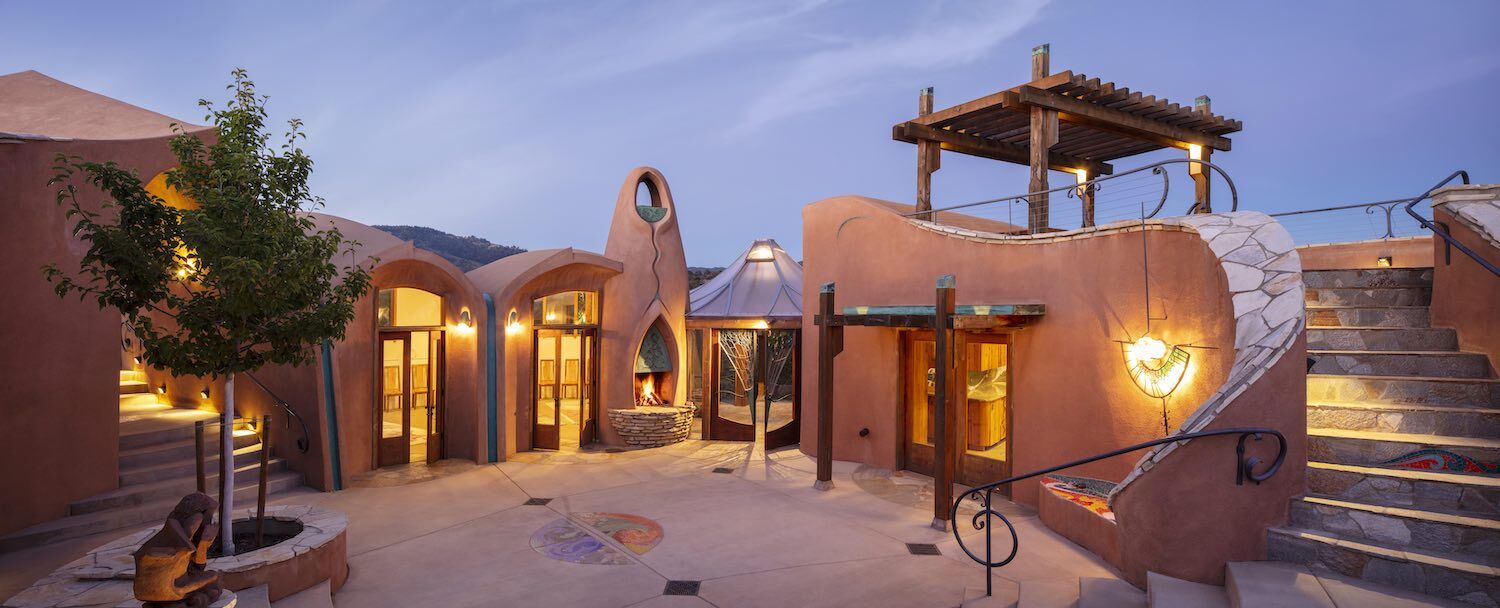 Photo Credit: John Durant
"My parents practiced sustainability in the 1970s and '80s, before it became a popular thing," Drew says. Growing up on the property that is now Ilan-Lael, a 10-acre Hubbell family compound just outside of Santa Ysabel, Drew and his brothers helped erect structures using adobe bricks and planks of cedar milled from local trees. The family grew their own produce and composted the scraps.So when Drew and his father set out to start an architecture firm in 1995, it was only natural to focus their work on green techniques. But they ran into bureaucratic barriers: The city and county of San Diego were reluctant to issue permits for approaches they considered new and untested. Rather than fall back on less earth-friendly methods, the Hubbells went to bat for technologies like straw bale structures, putting together a source book that detailed state laws authorizing the approach and addressing common concerns."They have [taken the use of] natural materials, particularly straw bales, from something that's unheard of to something that's considered a viable option," emphasizes Colleen FitzSimons, executive director of the San Diego chapter of the US Green Building Council.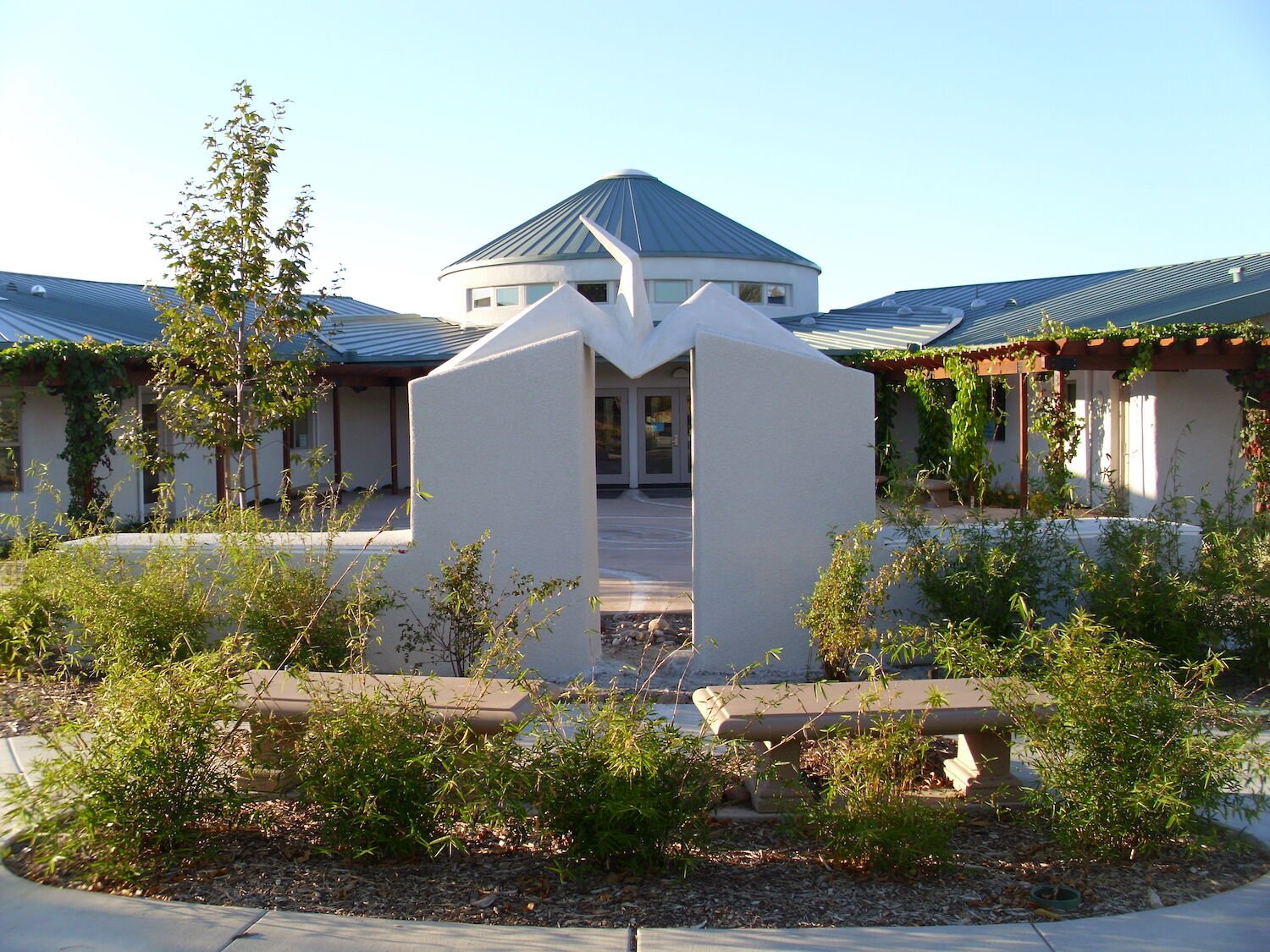 Photo Credit: Drew Hubbell
As government institutions became more attentive to issues like climate change, San Diego County instituted the Green Building Program, which incentivizes builders to conserve resources, energy, and water in their projects. In 2000, a Hubbell-designed commercial residence close to Mount Woodson became the first building permitted under the program.More than 20 years later, Hubbell & Hubbell remains among the most sought-after green building firms in the county—and the duo have helped pave the way for fellows in the field. "They are constantly supporting and cultivating other architects and builders who are interested in this work," FitzSimons says. She points to local straw bale builders like Simple Construct Homes, noting, "I don't think that firm would be around if it weren't for what Hubbell & Hubbell have done."The Hubbells have found such success, perhaps, because their work may resonate even with clients whose primary concerns are aesthetics or function over sustainability. Their approach is holistic: "We respect the earth and the environment," Drew says, "but also the clients and the site we're designing for. Most of our projects don't have a familiar design style because they grow from the [landscape] and the clients' needs."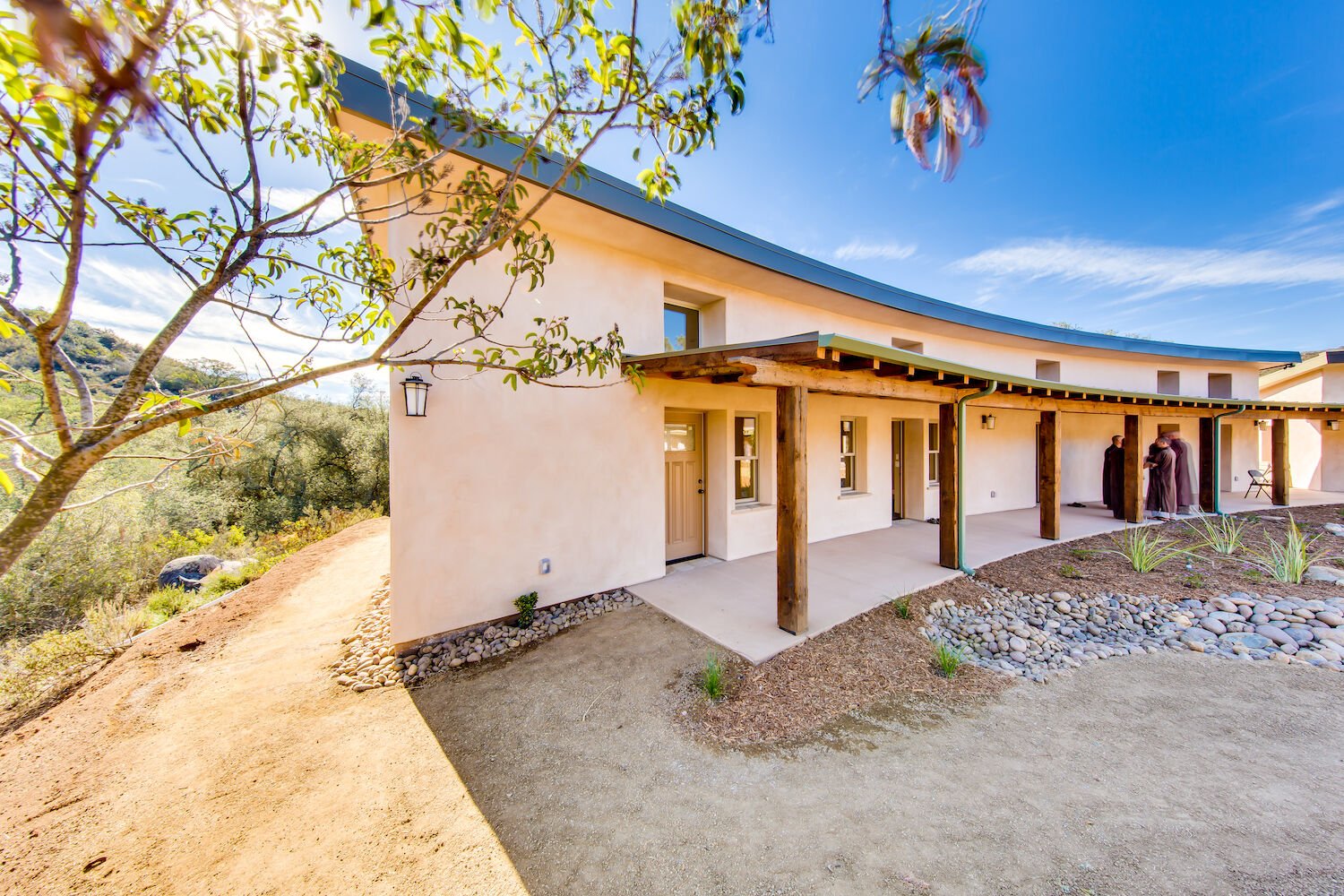 Photo Credit: Arnel Garcia
For example, at Deer Park Monastery, a Buddhist institution just north of Escondido, Drew and his team built three different structures totalling 4,500 square feet in 2016. Formerly, the monastery's nuns slept in small wooden shacks. "They would freeze in the winter and sweat in the summer," Drew recalls, so insulation became a priority. With the help of the nuns and other community members, the firm utilized rice straw, adobe, clay plaster, and reclaimed wood to craft Spanish hacienda– style buildings around a central courtyard. The result was a budget-friendly, comfortable living space that still allowed the nuns ample access to nature.The firm's current residential project gets its clients even closer to the landscape—rather than hauling rocks off the homeowners' property to build, Drew and his team are making a massive boulder a focal point of the house's interior, adding a sleeping nook atop the rock. The surrounding walls consist of insulated concrete form, a virtually indestructible material made by mixing recycled Styrofoam with cement.There's no common thread that weaves through every Hubbell & Hubbell project, it's true. But each building carries hints of the organic whimsy familiar to James Hubbell's famous Hobbit houses, and this impulse—to invite the earth in; to prompt us to notice its power and beauty; to ask us all to coexist—may be what defines them.