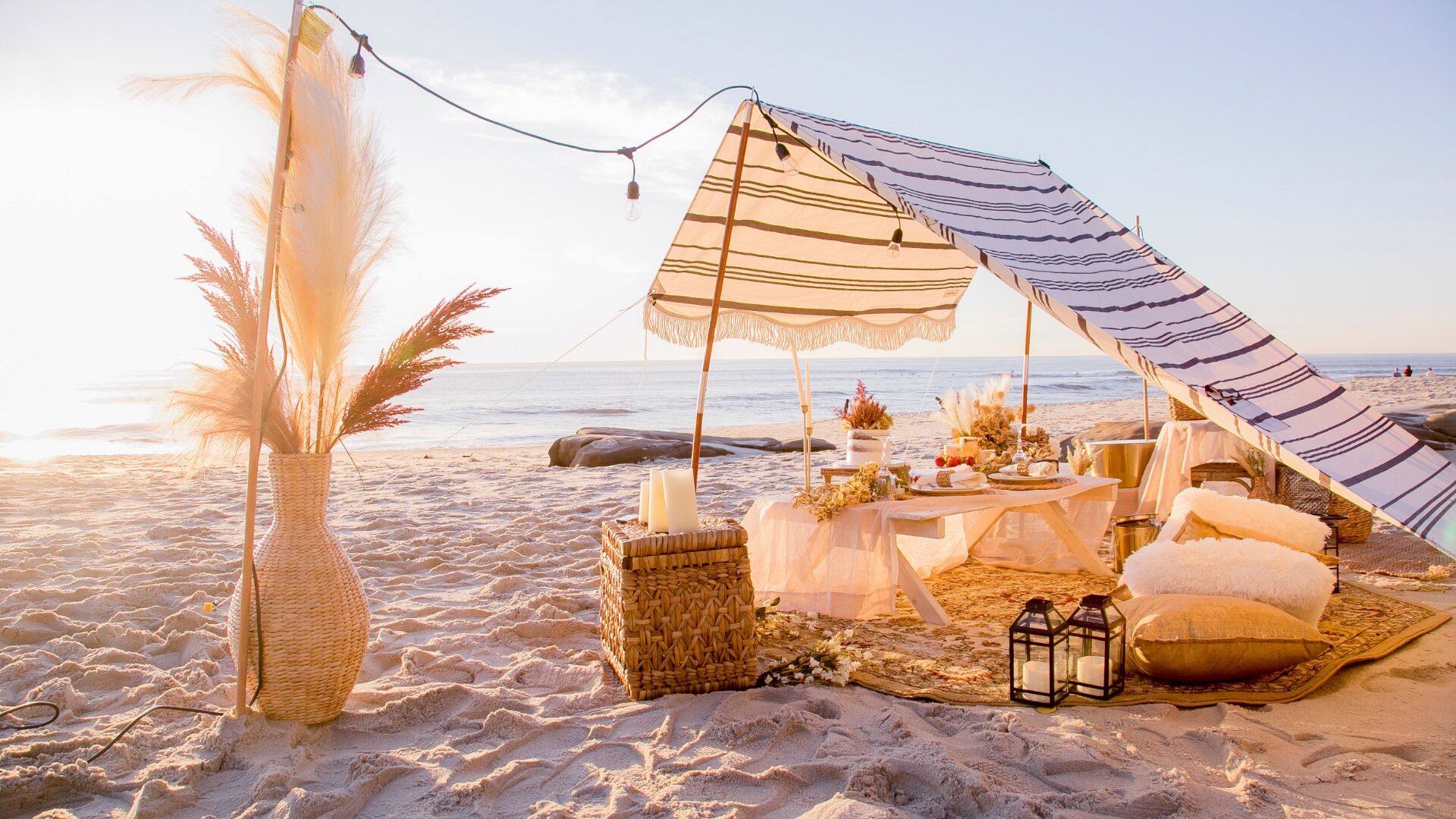 Courtesy of San Diego Picnics
This is the year—the year I finally pop the question to my partner. The question in my head is no longer when, but, instead, where. While finding the right person is undoubtedly the most important part of the whole getting engaged process, selecting the best location to propose comes in as a close second.
After months of planning, I've learned how stressful it can be deciding on the perfect time and place to drop to one knee. Let me save you some headaches and restless nights with 10 of the best proposal spots across San Diego County.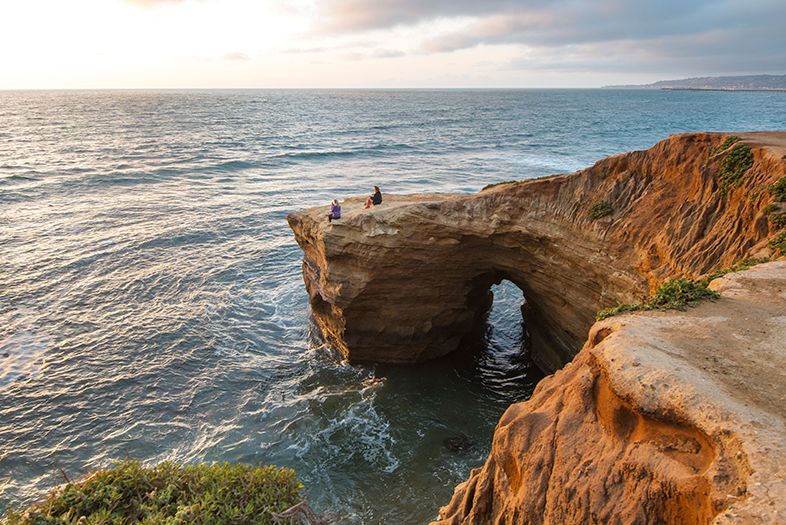 Photo Credit: Jenny Siegwart
Inside a Secret Cave
When it comes to proposing in San Diego, Sunset Cliffs often tops the list (even my brother-in-law and one of my best friends proposed to their partners here). For a unique experience, venture off the beaten path and consider trekking down to the Sunset Cliffs cave. The hike to the cave from Luscombs Point can be difficult, so make sure to bring quality footwear and check the tide charts to ensure the cave is accessible (you can only get there during low tide). Just remember to be extra safe with the ring as you traverse the rocks—you don't want to accidentally give it to the fishes.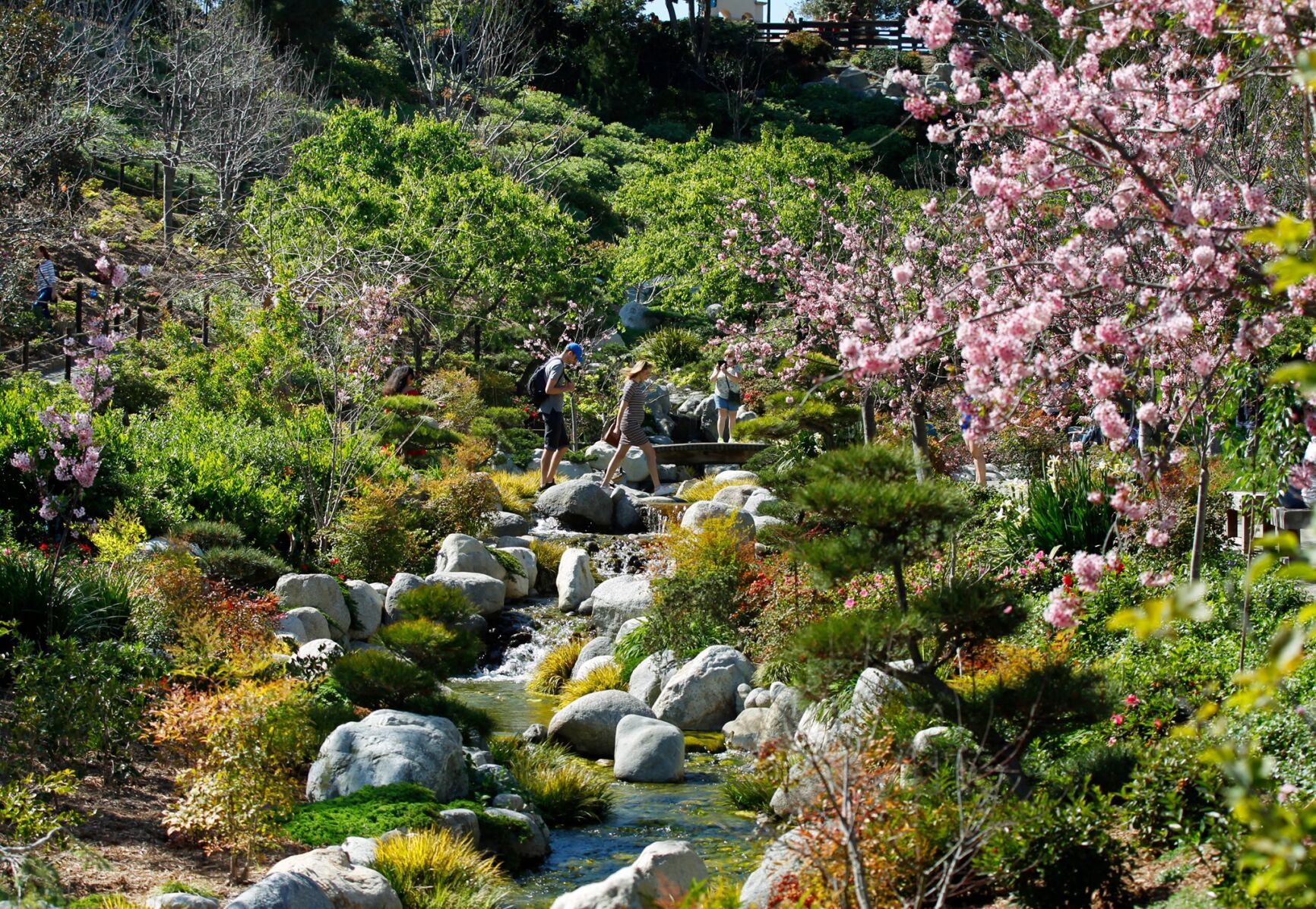 Courtesy of San Diego Tourism Authority
Among the Gardens in Balboa Park
Balboa Park, built more than 130 years ago, is one of San Diego's most beautiful spots for a first date—or for your eventual proposal years later. While the Balboa Park Botanical Garden is currently under construction until 2024, the Japanese Friendship Garden (JFG) serves as a beautiful and serene spot for couples tying the knot. Located on 12 acres of winding gardens full of exotic plants native to San Diego and Japan, JFG is an ideal spot for plant lovers to admire the hundreds of cherry trees, large azalea, and camellias scattered throughout the gardens. Couples can visit daily from 10 a.m. to 7 p.m. for $14 each. But, if you're looking for more privacy, make a reservation in advance for a private photoshoot before the gardens open to the public for the day and get VIP access from 9 a.m. to 10 a.m.—plenty of time to drop down on one knee.
Courtesy of Tom Ham's Lighthouse
Overlooking the Bay Over Oysters
If you're looking for something more low-key yet still special, book a table for two at Tom Ham's Lighthouse on Harbor Island and a suite at the Pendry for celebrations after. Tom's offers fresh seafood and outdoor dining with scenic views of the San Diego Bay on its two-level outdoor patio. A plate of freshly caught salmon, a glass of your favorite white wine, a tray of oysters, and your soulmate's reaction to your proposal at golden hour makes this spot priceless for getting engaged. End the evening with a Champagne toast at Fifth & Rose inside the hotel.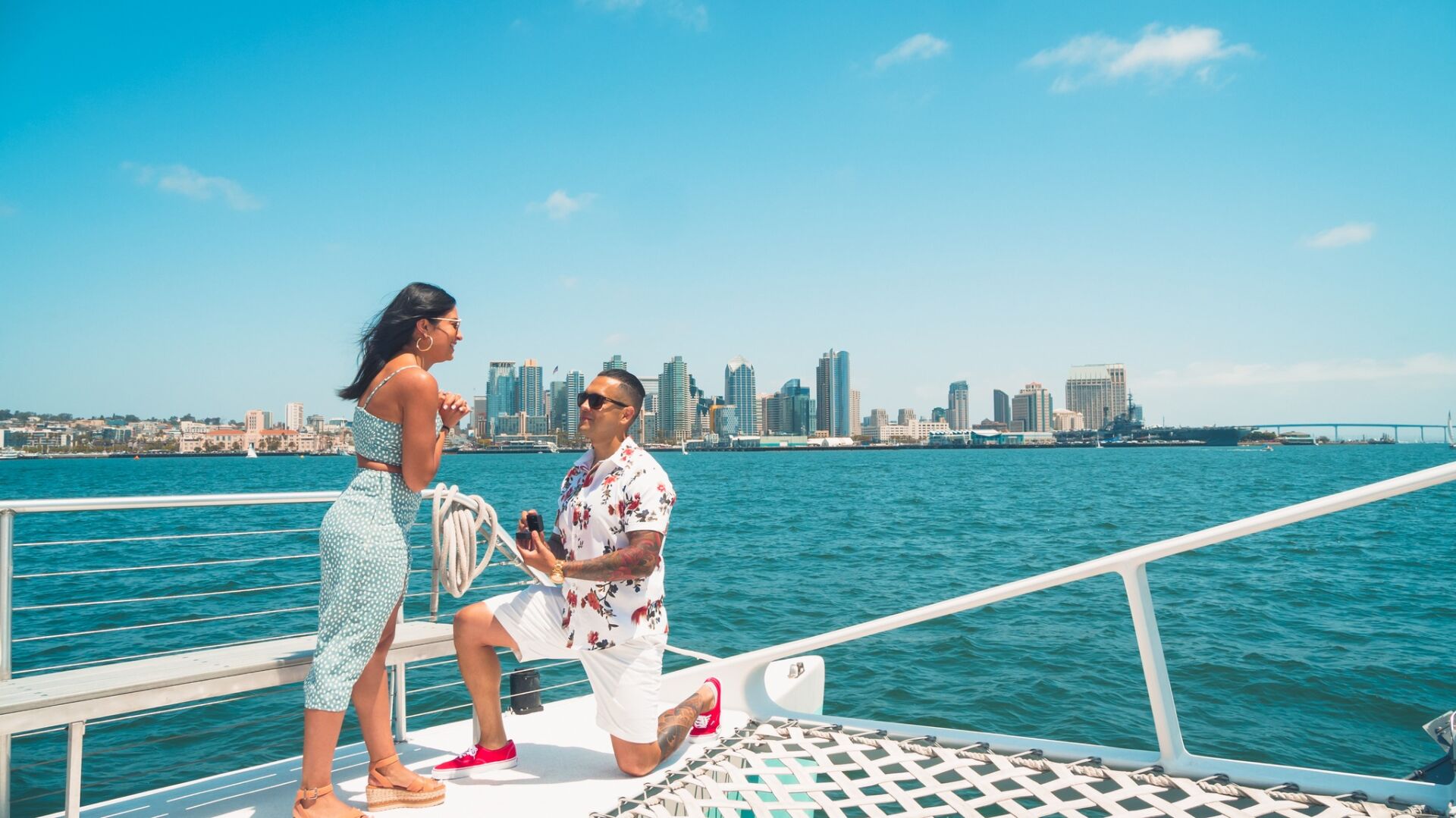 Courtesy of Triton Charters
Floating on the Water
There's no better feeling than being on the water away from the noise and bustle of the city. For those with the confidence to head onto the open waters with a ring in your back pocket, proposers can pop the question aboard a private yacht or sailboat from Triton Charters. Just in case, take a dramamine in advance, hold off on shots till afterward, and warm up with some split-squats to ready your sea legs for the one-legged maneuver. (Everyone thinks they have their feet well under them until they make arguably the most difficult decision of their lives. No pressure.) For couples uninterested in manning the ship, a dinner cruise from City Cruises starts at $113 per person.
Photo Credit: Microsome, Wikimedia Commons
Surrounded by Sea Life
The La Jolla Children's Pool is another picturesque location for couples looking to pop the question. Located along the beautiful coastline of La Jolla Cove, this spot offers stunning views of the local wildlife and a plethora of nearby spots to celebrate. To access the Children's Pool beach, park (or valet) in the La Jolla Village and take the stairs down on Coast Boulevard. Be sure to avoid weekends since it tends to get crowded out there—with both tourists and seals. Stroll down to the end of the walkway, which jets out into the sea, and take a knee with the coastline and golden sunset behind you. Following the proposal, celebrate with a three-course meal at Eddie V's and drinks at the historic La Valencia Hotel patio or Whaling Bar (returning this fall).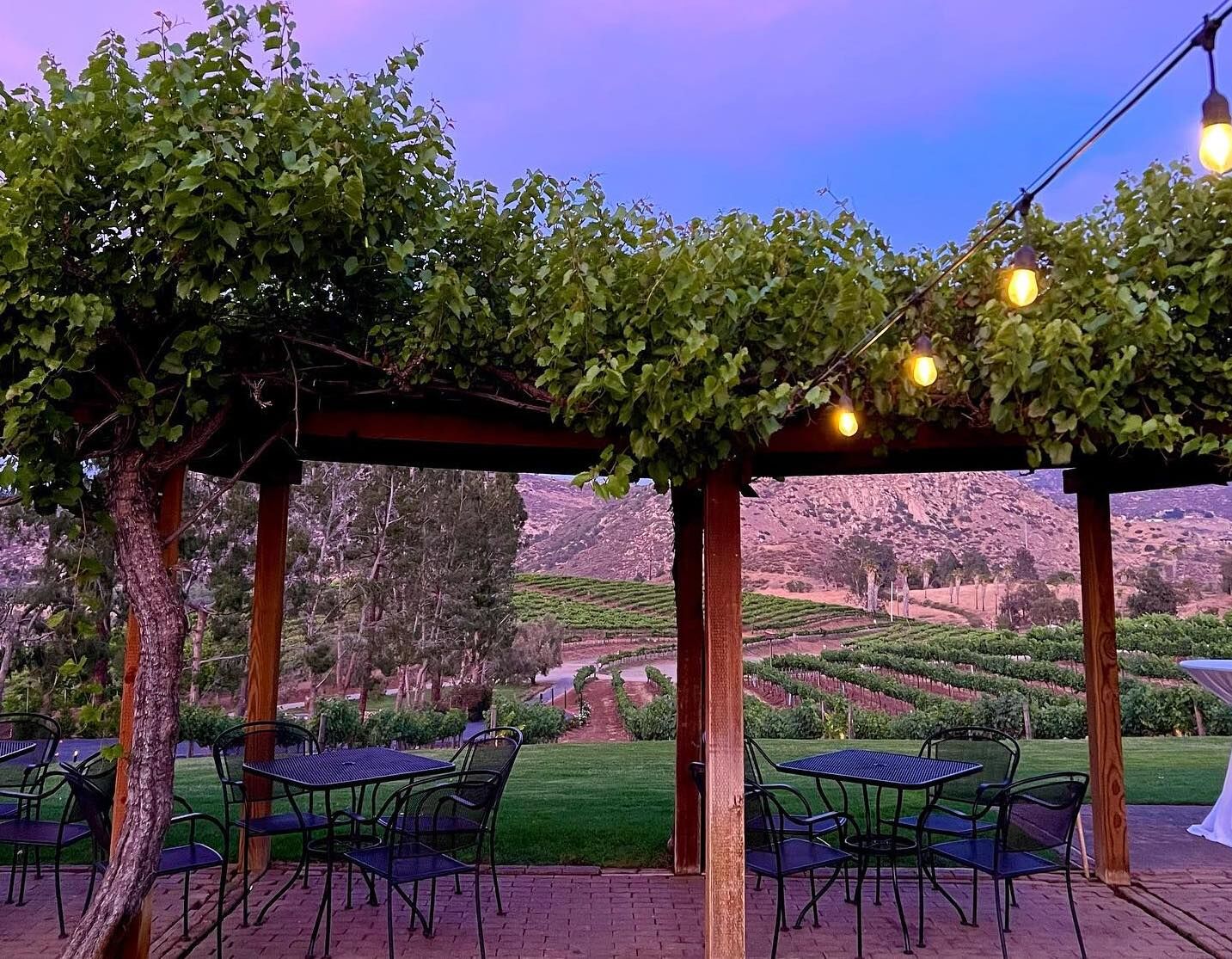 Courtesy of Orfila Vineyards & Winery
Buzzing Among Vineyards
What better way to celebrate your engagement than with a day of wine tasting? Located just 30 minutes away from San Diego, Orfila Vineyards in San Pasqual offers award-winning wines, tasting opportunities, and beautiful scenery to enjoy with your beau. Just remember not to indulge too much of the good stuff lest you mess up your lines. Time your proposal for sunset and be sure to grab a bottle on your way out to continue the celebration. Afterwards, place Orfila's Wine Lovers Club in your upcoming wedding registry for the gift that keeps giving.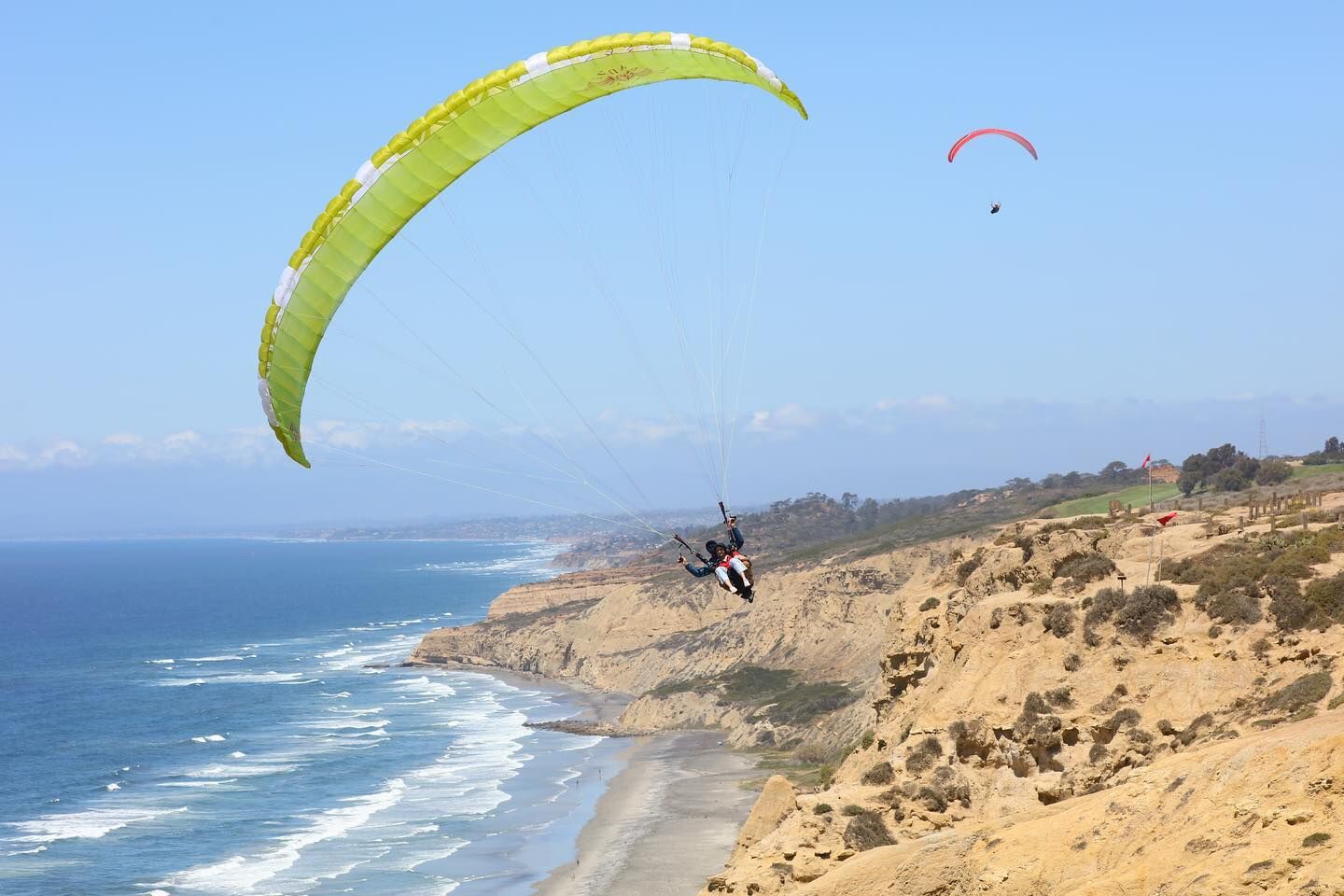 Courtesy of Torrey Pines Gliderport
Gliding at Hundred of Feet in the Air
If you and your partner are adrenaline junkies seeking an exhilarating experience, consider proposing while paragliding at the Torrey Pines Gliderport. It's hard to reject a proposal while dangline hundreds of feet up, right? All jokes aside, for $175 couples can paraglide or hang glide ($225) over Black's Beach for an unforgettable experience. Set up a romantic picnic afterwards with candles, blankets, and a bottle from your favorite winery on the grassy hillside of the Torrey Pines cliffside just north of the gliderport.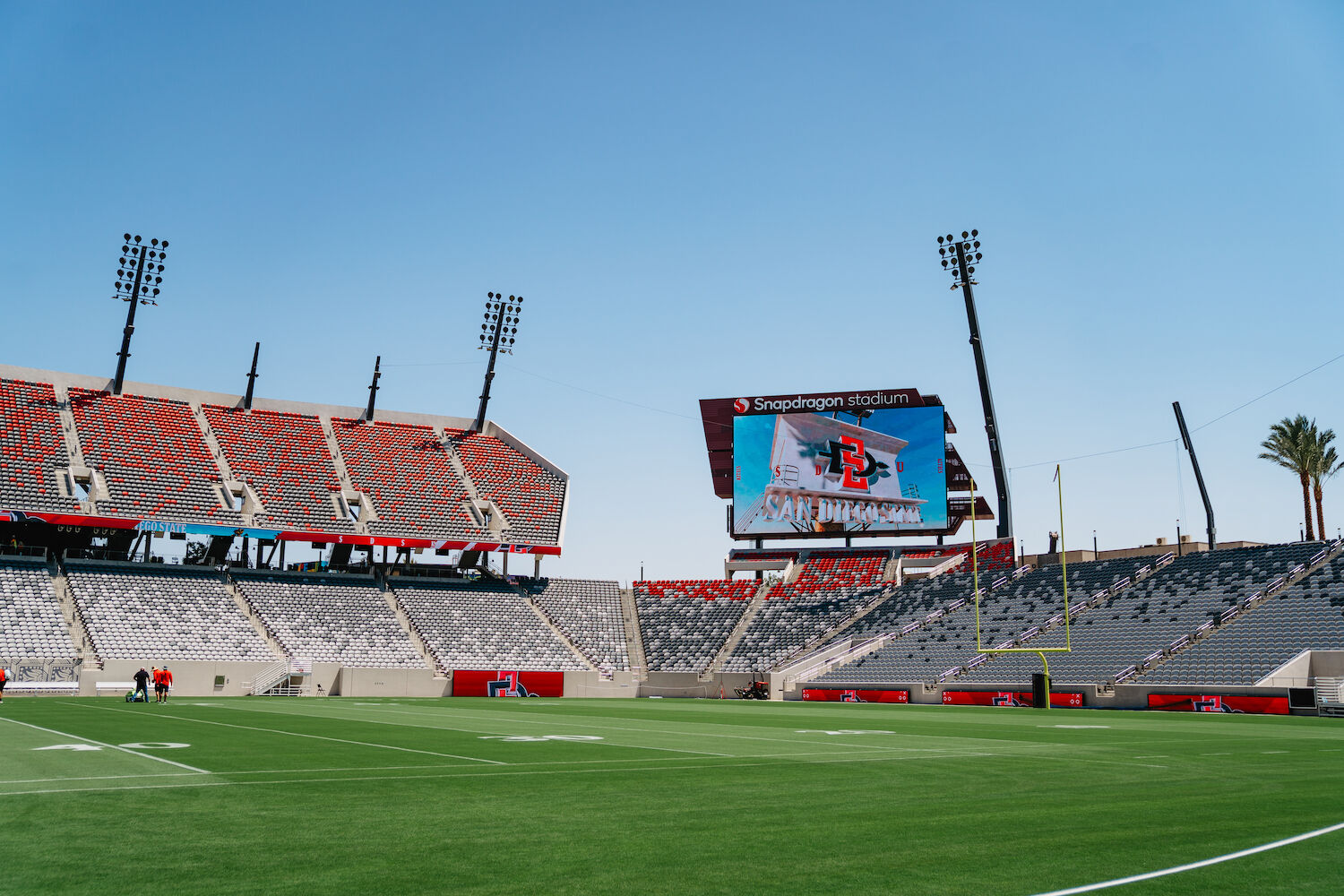 Noelani Sapla
On the Jumbotron
Yeah, yeah, it's been done, but also, what better way to shout your love from the rooftops than on a huge screen for all to see? Sports enthusiasts ready to score themselves a fiancé(e) can pop the question at Snapdragon Stadium during an upcoming Wave, Legion, Aztecs, Seals, or MLS match. Share the most memorable moment of your life with thousands of other sports fans. (Casually run this hypothetical by your partner first, though, so you don't strike out on the big screen). For more information about game-day proposals, reach out to guest services at Snapdragon Stadium.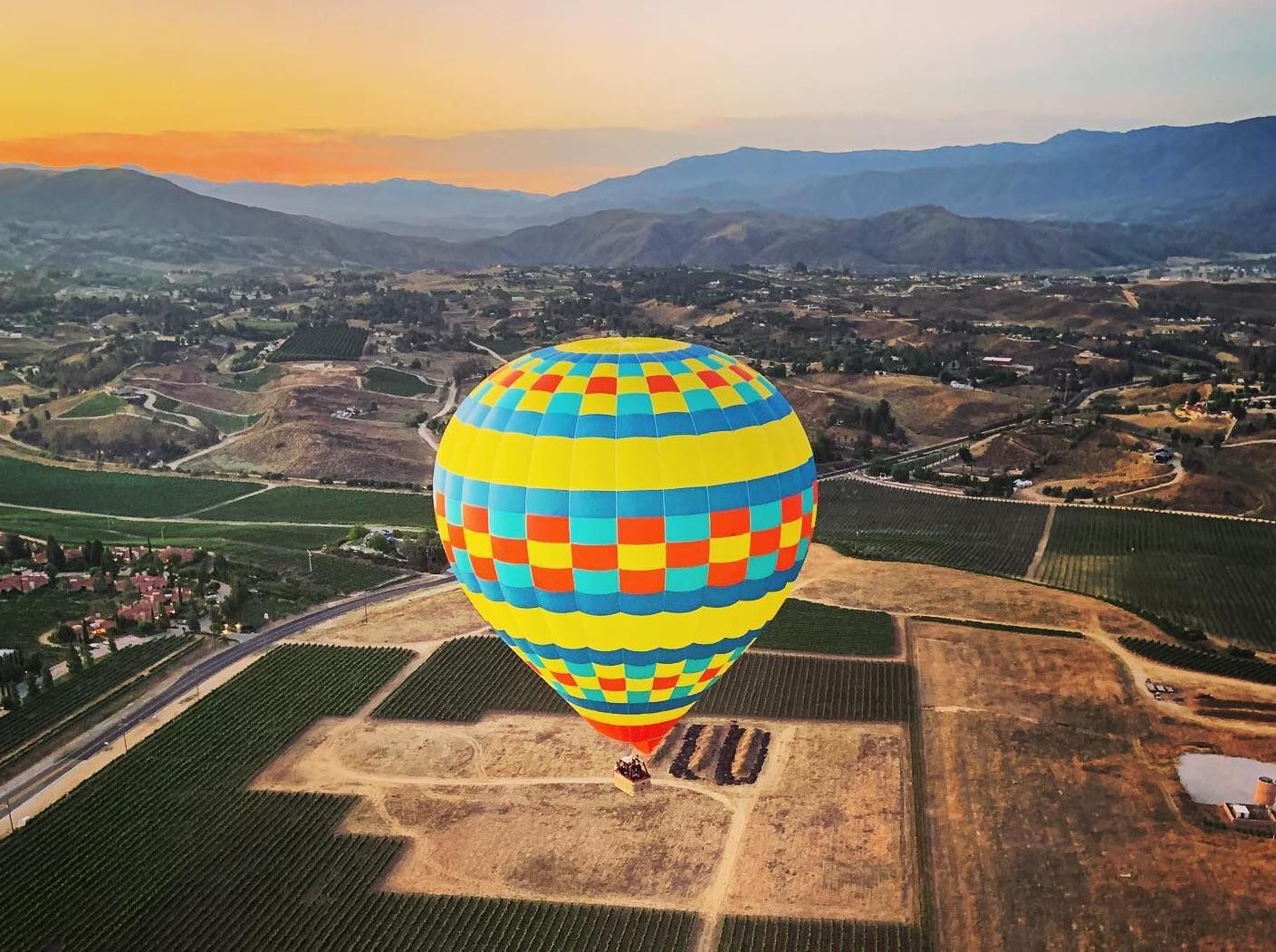 Courtesy of Compass Balloons
Soaring Above the Clouds
This one's inspired by Up. Consider taking a private balloon ride with your loved one via Compass Balloons. High above the city, balloon riders can take in the views of the Encinitas coastline, Del Mar cliffs, and the hills of Rancho Santa Fe. Reserve the proposal package for $500, which includes professional photography, a drone video of the proposal, and a post-flight engagement shoot. Whether you choose a sunrise or sunset tour, you can savor complimentary Champagne for a toast and leave with everlasting memories from above the clouds. Pro tip: Tie the ring onto a string and through a belt loop until it's safely on your loved one's finger… juuust in case any turbulence may occur.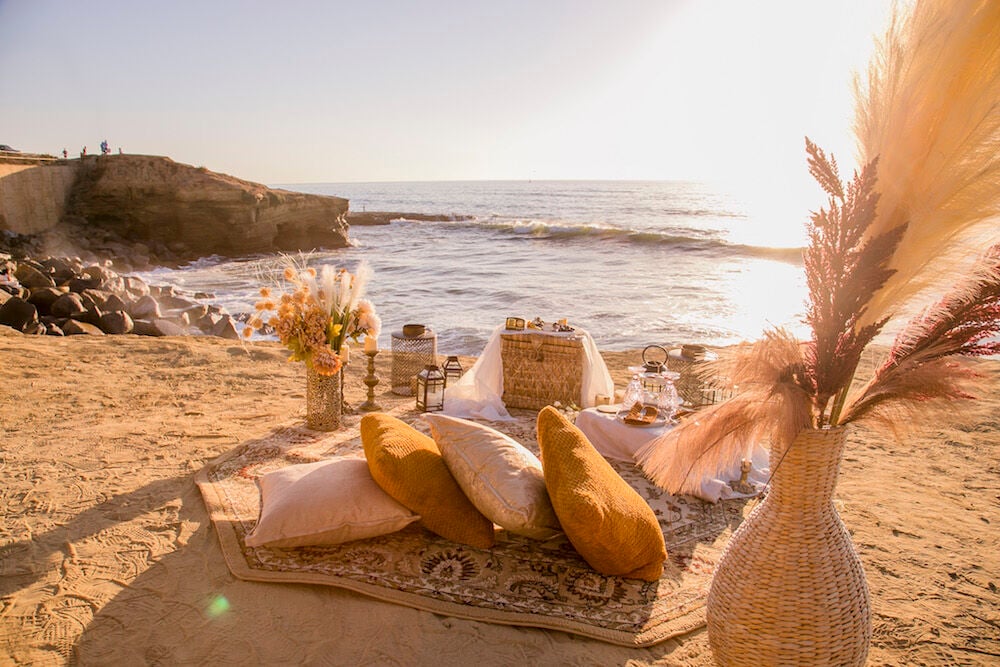 Courtesy of San Diego Picnics
With an Intimate Picnic on the Beach
If you're more the reserved type, plan an intimate moment by reserving a private picnic on Coronado Beach with the help of San Diego Picnics. Their Picnic Proposal + Photos package costs $600 and includes a charcuterie board, a pitcher of lemonade, and professional photography during and after the proposal. Couples can celebrate afterwards with dinner and drinks at Serẽa and a stay at the Hotel del Coronado.