Working from home can make you feel cooped up no matter your living situation. City dwellers in apartments might be at their wit's end with their noisy neighbors. A large suburban home on a quiet cul-de-sac can feel isolating, and roommates can make it tough to find alone time. A quick staycation might be the remedy for getting out of the Groundhog Day routine and providing a much needed change of scenery. If you're looking to escape your neighborhood for a couple of days, we ranked these properties based on whether you want to immerse in buzzy city noise, are in need of some beach time, or are craving the sound of silence.
Sceney
The luxury hotel is surrounded by city lights and has a Champagne vending machine on site. A special resort credit of up to $300 per night can be used on room service, valet, or dining at the pool deck.
550 J Street, Gaslamp Quarter; rooms start at $315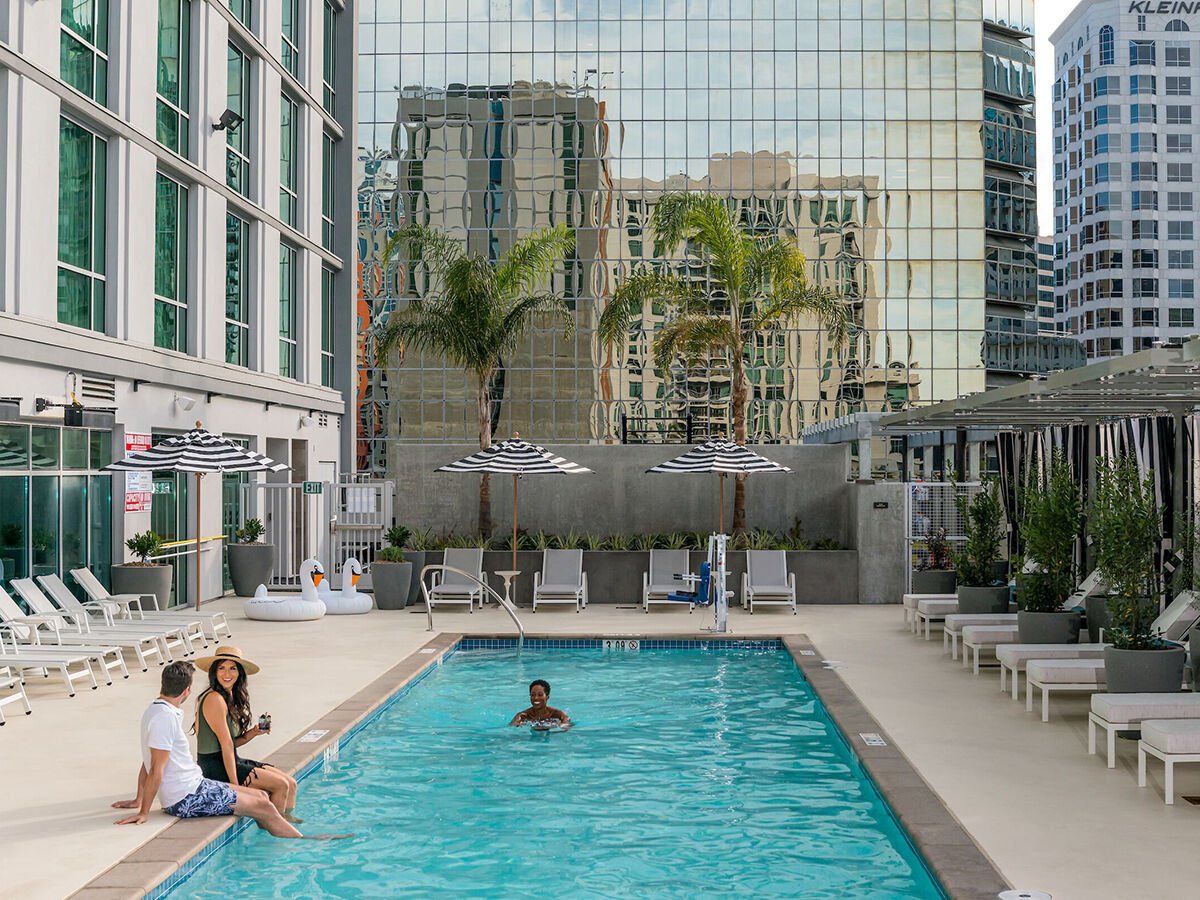 Sceney
New!
This brand-new hotel rises 16 stories above the neighborhood a few blocks east of Waterfront Park and within walking distance of all the popular restaurants in Little Italy. Soak in bay views during the day at Above Ash Social, the rooftop restaurant, or come back in the evening to relax by a fire pit or in front of the huge TV.
401 West Ash Street, Little Italy; rooms start at $166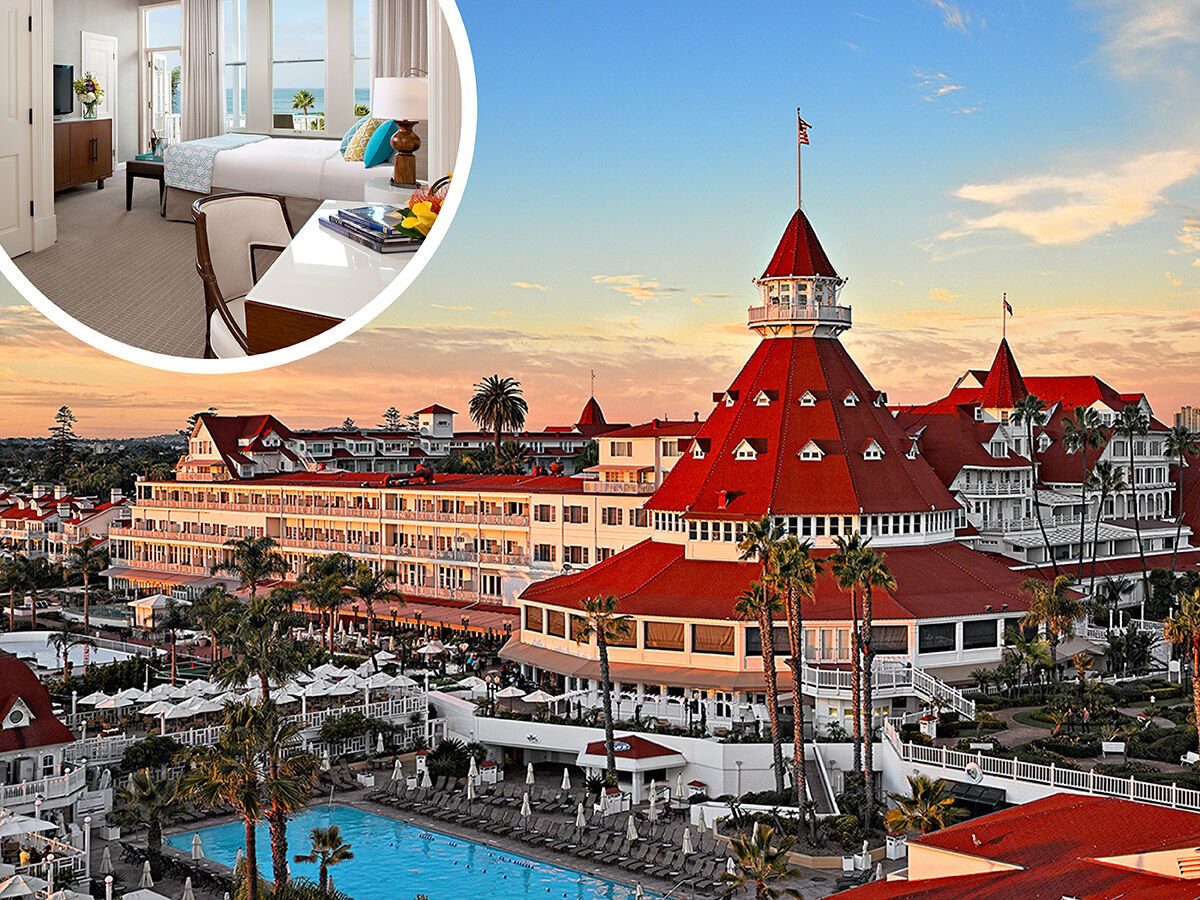 Sceney
Recline in a lounge chair on the sand or a private cabana at the iconic hotel's redesigned pool. You can order takeout digitally from one of the several restaurants on the property.
1500 Orange Avenue, Coronado; rooms start at $298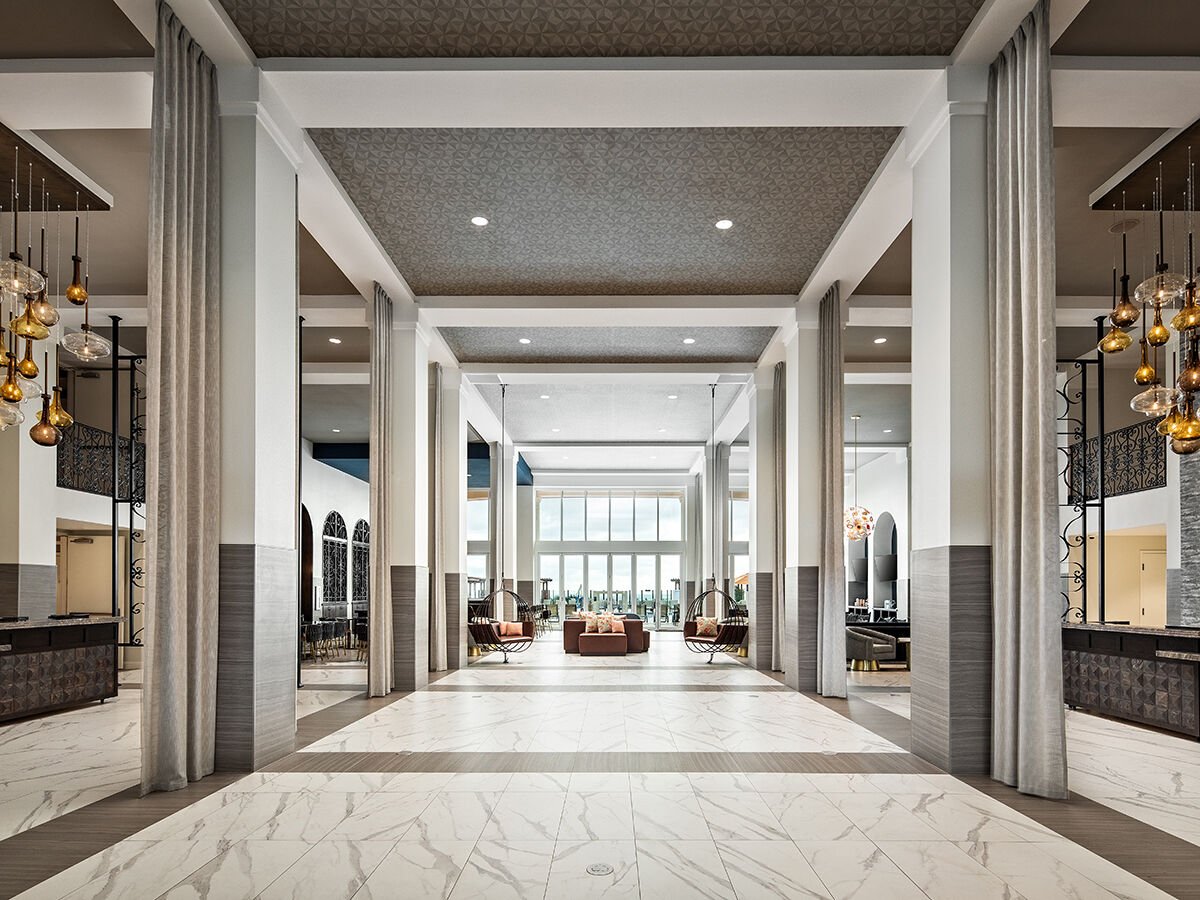 Less Sceney, More Remote
New!
Families who want a mini getaway before the upcoming (remote) school semester will appreciate the amenities here. There's a family pool with a splash pad and suites with a king room, parlor, a separate guest room with two twin beds, and three flat-screen TVs. It's just a five-minute walk to Legoland. For locals, there are discounted rates if you book midweek, or a lagoon package that includes overnight accommodation and a $50 voucher that can be used at the Carlsbad Lagoon for kayaking, stand-up paddleboarding, pontoon boats, and even a swan pedal boat. If you want to get away from the kids, there's also an adults-only "quiet pool" right by The Cassara Kitchen and Bar.
5805 Armada Drive, Carlsbad; rooms start at $141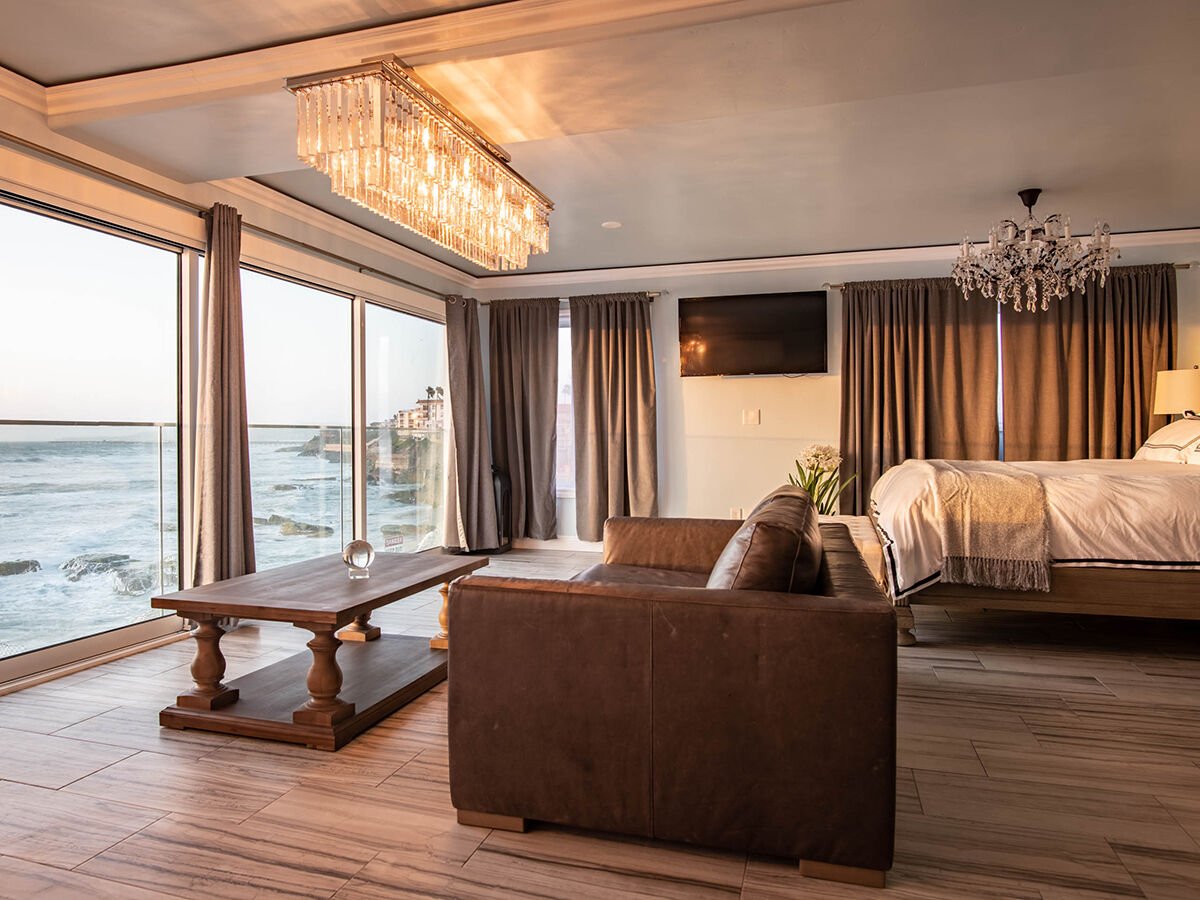 Less Sceney, More Remote
Stay at this small hotel (just 24 rooms) perched right above a cove and let the sound of waves crashing on the rocks lull to you sleep.
1370 Sunset Cliffs Boulevard, Ocean Beach; rooms start at $189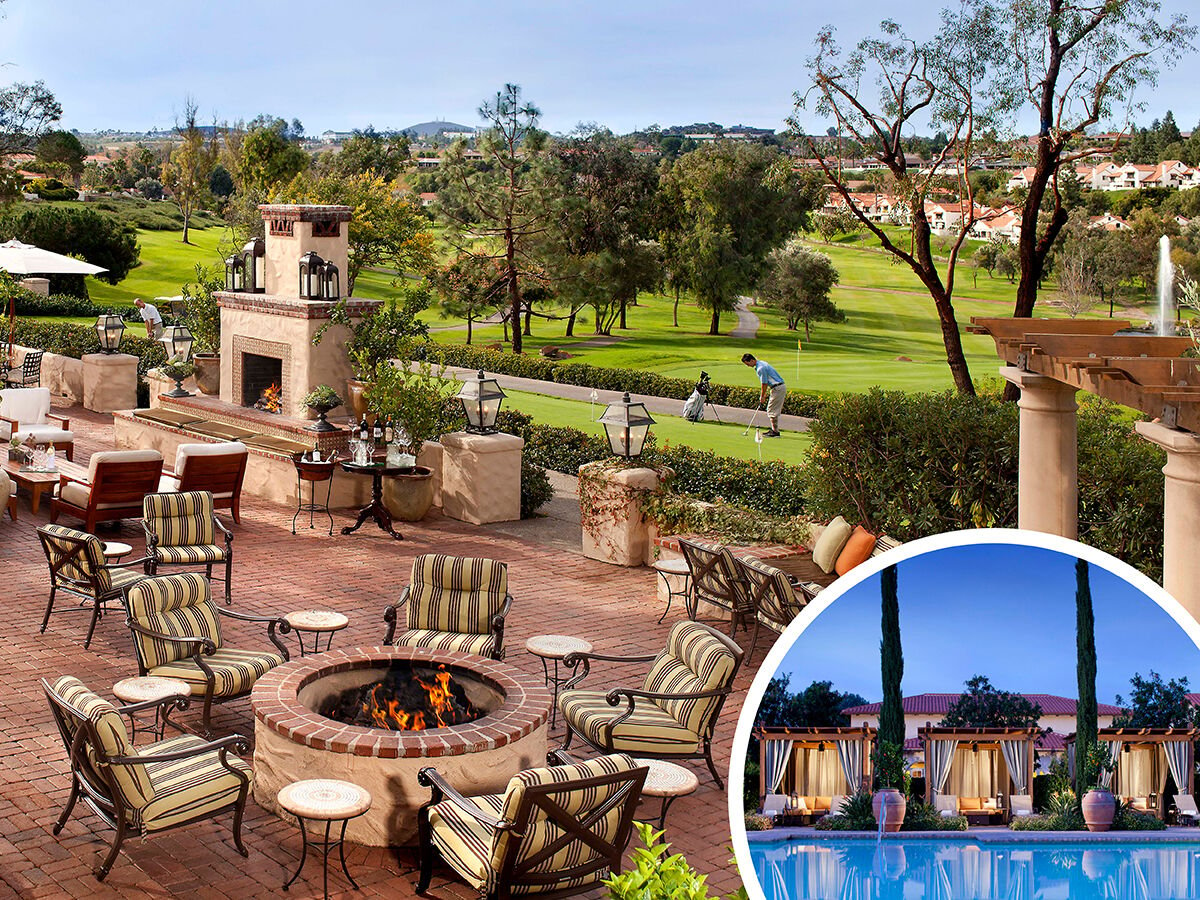 Remote
The resort is tucked away in the hills near a residential area and has alfresco dining, a championship golf course, and a spacious pool. The dog is welcome to join you, too.
17550 Bernardo Oaks Drive, Rancho Bernardo; rooms start at $190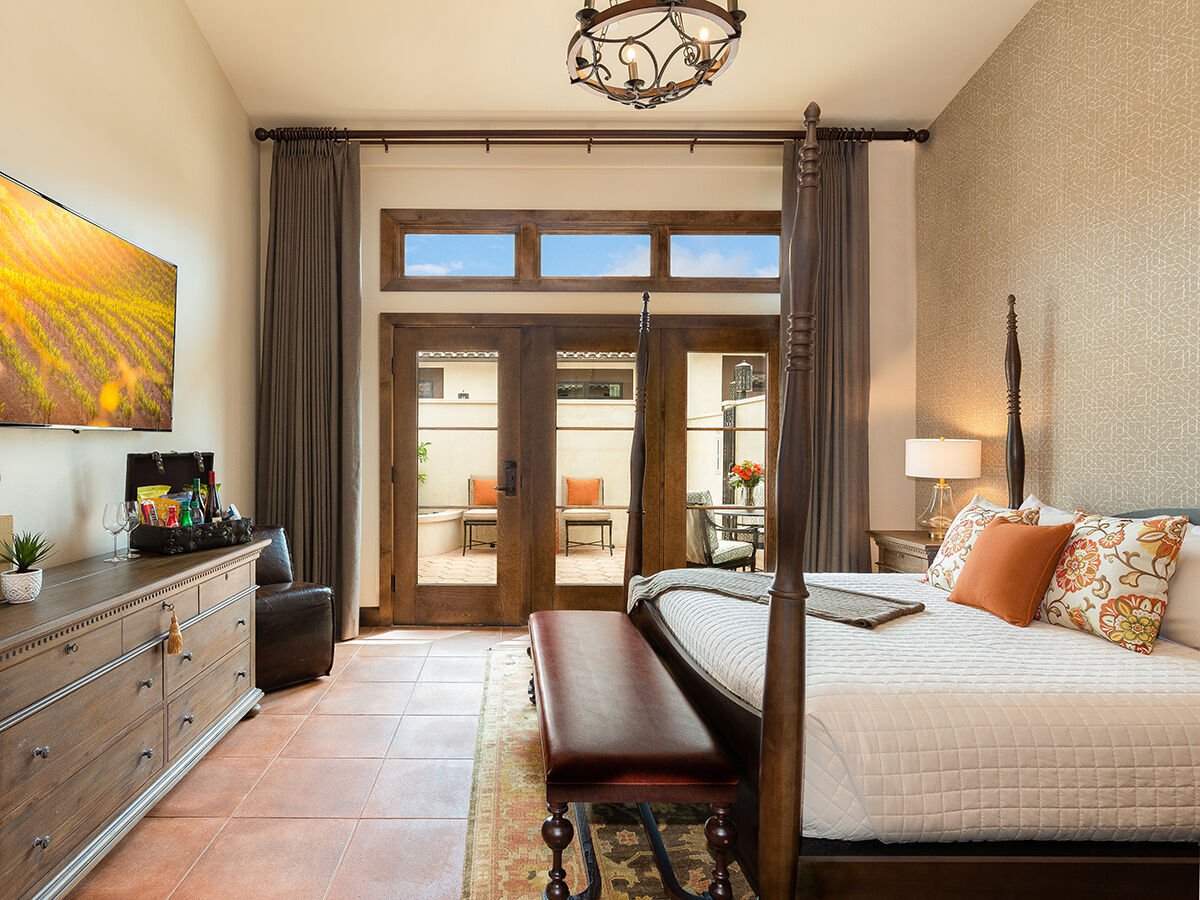 Remote
New!
Stay at one of 10 new casitas at the winery to cocoon yourself from the world. Each has vaulted ceilings, oversized tubs, walk-in showers, and a private courtyard——a welcome home to return to after spending the day tasting olive oils and Iberico ham at Bolero Restaurante, and sipping Spanish wine produced right at the vineyard. Europa Village will have three wineries on one property when it's complete: Bolero is the first themed resort on site, and C'est la Vie, a boutique hotel reminiscent of France's wine country, is in the works, along with a vineyard devoted to Italian-style wines.
33475 La Serena Way, Temecula; Rooms start at $229