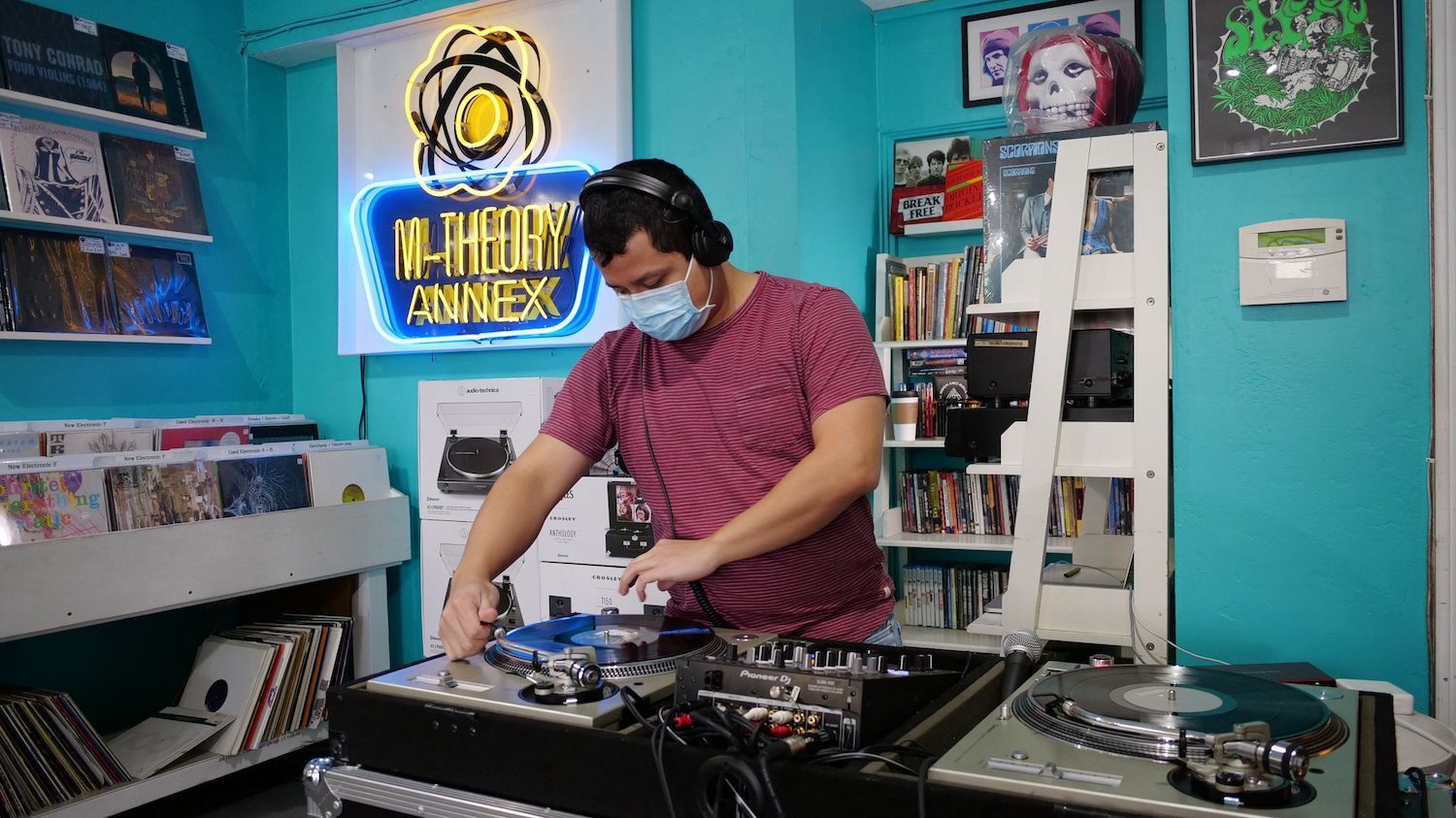 Xayn Naz
San Diego's never really been known to have a thriving experimental or electronic music scene. But Christian Gonzalez hopes to help change that with Particle FM, a DIY online radio station he created in October. The station is now raising money to set up a physical space.
Gonzalez, who first began DJ'ing at UCSD's student-run station KSDT, was inspired to create Particle FM by online radio stations like Dublab, London's NTS, and Lisbon-based Radio Quantica, on which he had his own show for a time. Particle FM's shows run the gamut, featuring everything from mutant jungle and heartfelt pop to international music and ambient sensory experiences—but the throughline is that you're unlikely to hear these sounds on mainstream radio.
Gonzalez created Particle FM because he was frustrated by the lack of diversity in San Diego's music and radio scene. "Our goal really is to give underrepresented people the chance to share their music," he says, including LGBTQ+, people from minority backgrounds, and all those whose music tastes fall outside of the mainstream. Currently, half the station's DJs identify as women or nonbinary.
Since its creation, the number of shows on the station has doubled. And though the vast majority of its DJs are San Diego-based, they've found listeners in countries across the world. Particle FM hopes its future physical space will give more people the opportunity to get involved, especially those who may not be able to afford the gear necessary to broadcast from home
"I picture it as a nexus for camaraderie, creativity, and learning facilitated by a shared passion for music," said Laurie Piña, the station's community outreach coordinator. "I honestly think it'll mark a turning point in San Diego's underground, and its music scene in general."