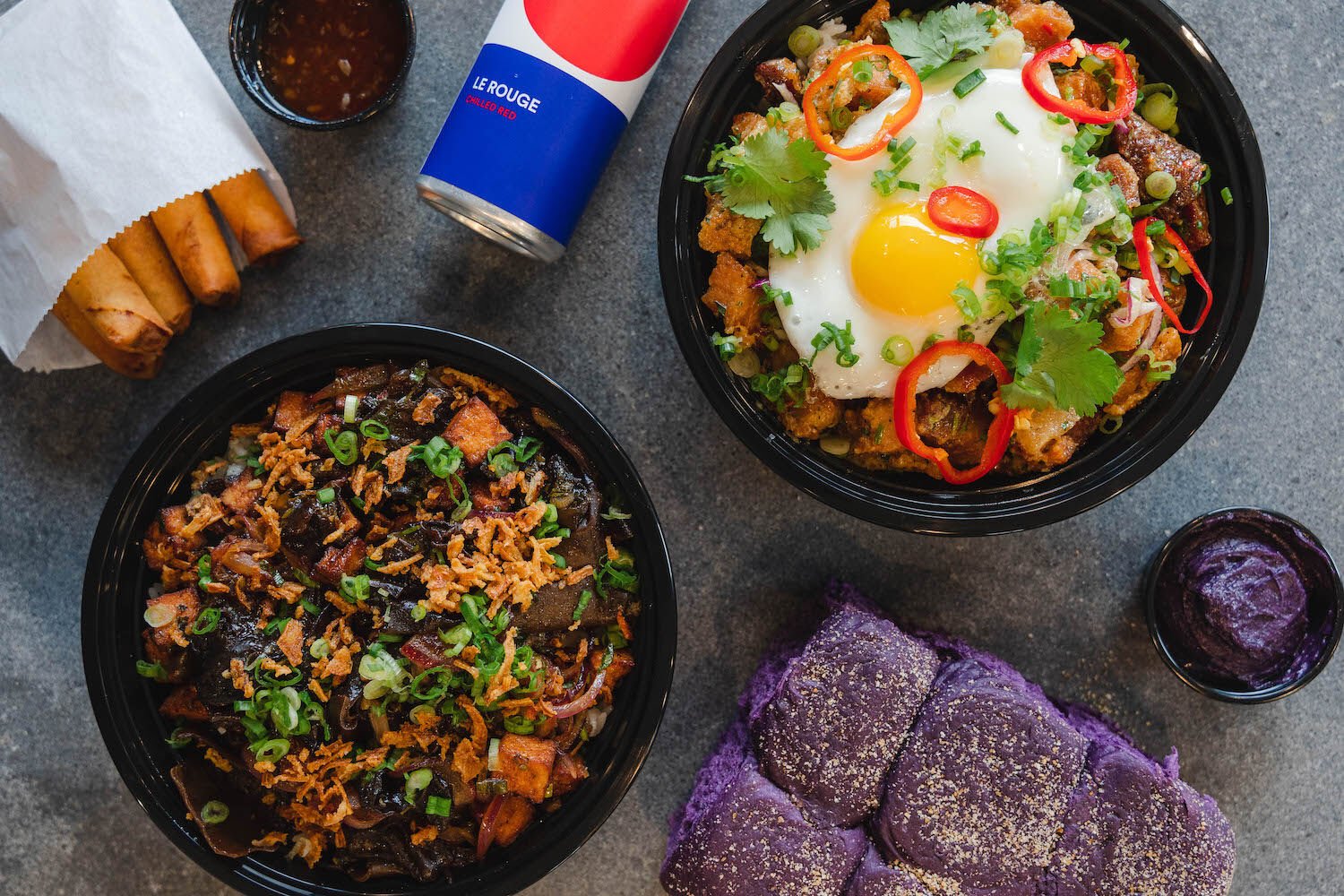 Photo Credit: Nathan Concepcion
White Rice Bodega wasn't supposed to be in Normal Heights. The 600-square-foot restaurant and sari-sari space (sari-sari is the Tagalog word for a Filipino convenience store) was originally earmarked for one of chef Phillip Esteban's several other concepts-in-progress, a delicatessen dubbed Wild Flour.
"[Wild Flour's] goal is kind of a California deli," explains Esteban, pointing to eateries like San Francisco's Anchovy Bar and the brand-new Gold Finch deli in Torrey Pines as similarly inspired concepts. But after signing the lease at 3586 Adams Avenue in September 2021 and starting construction, he realized the deli needed to be bigger. A lot bigger.
It took some time off and a trip to Oaxaca to provide that epiphany. "Let's continue to do what we do well, which is White Rice," Esteban remembers thinking. Plus, he points out, there are zero other Filipino restaurants in a nine-mile radius of Normal Heights. "Having that clarity to change the concept to White Rice ended up becoming a blessing." (Wild Flour is now on track to occupy a 2,600-square-foot location in Liberty Station coming in Spring 2023.)
But the Bodega has landed on Adams Avenue, and not a minute too soon. After running into "every single red tape you can imagine," Esteban's pandemic-inspired meal delivery service turned food hall stall now has its second location, and the first one outside of Liberty Public Market.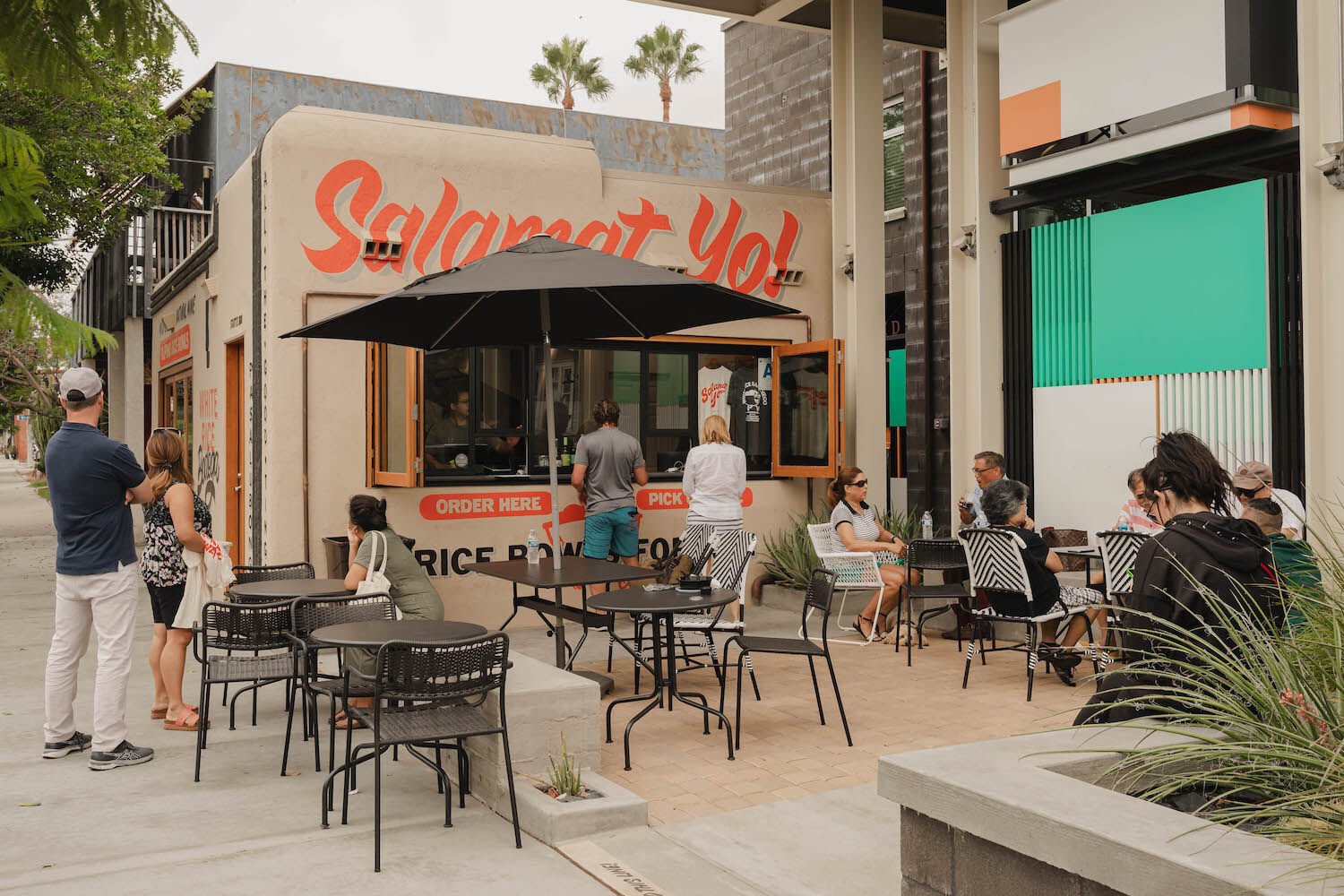 Nathan Concepcion
The difference between the two is minimal, explains Esteban. The Bodega's menu echoes the same Filipino favorites like their top-selling lechon kawali and ube pandesal, but also provides alcohol and other provisions including merchandise and housemade pickles. But he hopes that the new space provides more than just "stuff" and "food" (regardless of how cool or delicious they are).
It's a place for giving back, demonstrated by their 1For1 food donation program, which has been a part of the White Rice ethos since day one. It's a place to "cook Filipino food that's authentic to us," he explains, pointing to his team of chefs from within the San Diego Filipino community, all working together to increase representation within the culinary world. It's to show the public what Filipino food is, and to share what it can be with everyone.
When the first White Rice opened in 2021, Filipino food hadn't gotten much mainstream visibility. It was a huge hurdle to explain what ingredients like calamansi are, or what kinilaw is, to those who didn't grow up eating them. Now, he says, "we have a lot of people from a lot of different demographics that come to eat at White Rice… [it] has become that platform for us to educate [and] allow space for people to explore Filipino food in a more palatable way."
Esteban says White Rice Bodega won't be the last offshoot of the White Rice empire. He's coy about revealing too many on-the-record details for future concepts, but lists at least three (including Wild Flour) to keep an eye out for in the coming years. And while the Bodega itself might not be where it was originally intended, he says it's exactly where it's supposed to be. "All is right in the world," he promises.
White Rice Bodega is now open for dine-in and pick-up service at 3586 Adams Avenue, Normal Heights. Hours of operation are 11 am through 8 pm Monday through Friday, 10 am through 8 pm on weekends. Delivery and catering options are also available.