Takashi Endo can't go back to Japan for the same reason all of us are marooned in place. This is hard on him. And selfishly, absolutely fantastic for San Diegans who love noodles, or simply eat food. This is a man who opened his first ramen shop in Akita, Japan, in the late '90s, and took first place at the Tokyo Ramen Show four years in a row (2010-2013). Ramen, as you might've heard, is a big deal in Japan. So winning the biggest ramen competition, let alone twice, is how heroes are made.
And now he's sequestered in the kitchens of his two San Diego locations of Menya Ultra Ramen, obsessing over making his broth and noodles from scratch. Always from scratch. Many ramen shops—both in Japan and the US—purchase pre-made noodles (and sometimes broth) from suppliers. They assemble and serve. Endo refuses.
"He's very precise about taste," says his spokesperson, Yoyo Sasaki. "He starts cooking the broth at 2 a.m. and it's simmering all day."
When he opened his first Menya Ultra in Kearny Mesa in 2017, he realized the water was different from Japan's. So he studied its unique salinity, adjusted his recipe.
"He even says changes in the weather affect the ramen," Sasaki says. "But he refused to ship broth or noodles over from his stores in Japan. He had to make it fresh here every day. It's difficult, but… chefs, you know."
The pandemic has been hard on Menya. The parking lot and sidewalk outside their Kearny Mesa location are on an incline, which makes outdoor dining impossible. Plus, the smoke billowing from the patio of the cigar shop next door isn't quite the olfactory experience they're going for. They've adapted and are selling ramen to go, but you get the sense it's killing Endo to not be able to serve his ramen piping hot directly from his stove.
"He believes the noodles are alive and doesn't want them served after three minutes [out of the pot]," Sasaki explains. "So he studied for almost one month—from the container to soup and noodles—to get it as close to the dine-in ramen as possible. He changed the recipe a little bit; he changed a little bit of the process."
I'm eating his tonkotsu ramen in my car outside of his Kearny Mesa location. You can taste the long swim the bones took in the pot, the creaminess from dissolved collagen and marrow—topped with chashu (roasted and braised pork), boiled bean sprouts, a pile of scallion confetti, thin strips of chocolate-colored wood ear mushroom, and roasted sesame seeds. It is, by far, the creamiest and most intense ramen I've tried in my search for the city's best.
What's different about this will determine whether you will be among the huge number of local ramen fans who adore Menya—deeply, deeply adore, nearly to the point of fetish. Lots of ramen shops use some fish in their broth. Fish famously gives off blasts of umami (it's what makes Worcestershire so delicious)—but Menya's is a tad more pronounced. In Japan, dinner is nearly not dinner at all without at least a whiff of seafood. If a hint of the sea is for you, so is Menya.
And honestly, it may be different tomorrow. Because one of Japan's most famous ramen chefs is in our city, setting his alarm at an ungodly hour to check the weather, tweak, and obsess.
---
8199 Clairemont Mesa Boulevard, Kearny Mesa
8141 Mira Mesa Boulevard, Mira Mesa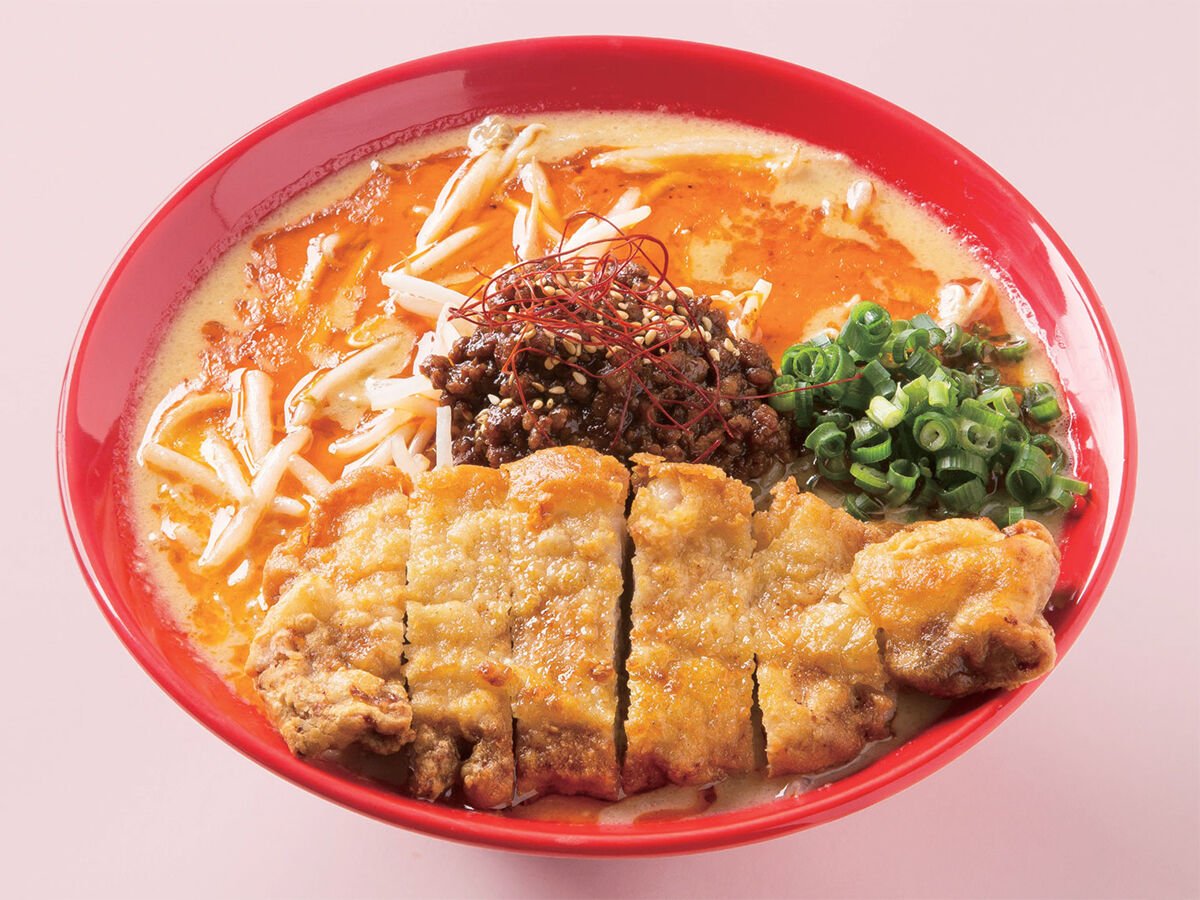 Photo courtesy of Menya Ultra