Nerdy drinks people and Euro-philes, alike, rejoice. Bay Park's Oddish Wines has just released a special edition white vermouth with Michelin Bib Gourmand-awarded restaurant Mabel's Gone Fishing. Called "Mabel's Gone Foraging or: How I Learned to Stop Hurrying and Love the Biome," it's a hyperlocal fortified wine—perhaps the first of its kind on the market in San Diego. 
The base wine is chardonnay. Botanicals like sagebrush, mugwort, sagewort, Torrey pine, Pinyon pine, Cleveland sage, fig leaf, coriander, elderflower, Oro Bianco grapefruit zests, and Sorrento lemon zest, all of which were foraged in San Diego County, were used to bitter and aromatize. Sweetening was accomplished with local wild buckwheat honey.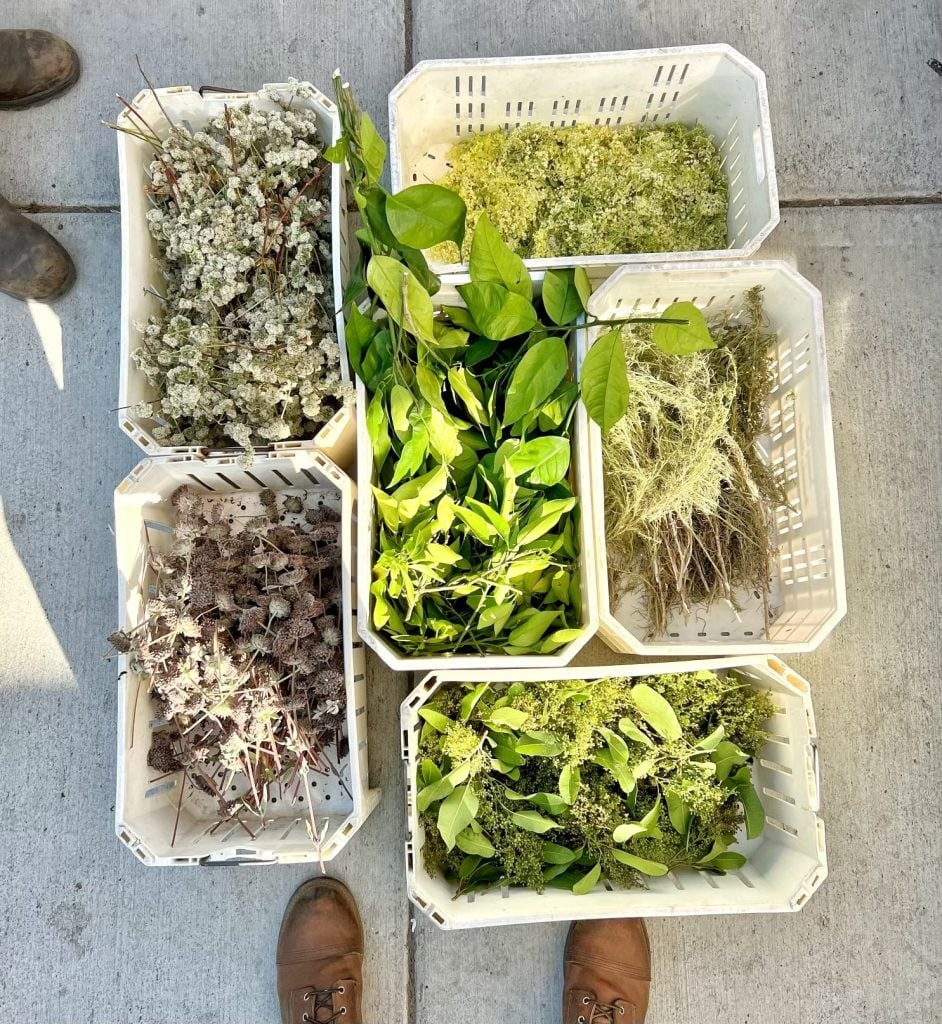 I am so relieved that vermouth culture is finally catching on here in the United States. I know, I sound like one of 800 people you follow who just got back from their August Italian vacations, waxing poetic on the way Europeans just know how to live.
The thing is, your annoying friends are kind of right. At least when it comes to drinking. Vermouth culture on the Iberian peninsula and in Italy is a social event, made to be shared with friends, especially during happy hours or weekends. Northern Italy is particularly known for its aperitivo culture, which boasts vermouth-spiked cocktails with salty bites as a pre-meal indulgence.
In Spain, "la hora del vermut" is typically the time where people gather at a cafe in a square to drink dark red vermouth on the rocks with an orange slice and maybe a spritz of soda water, also with salty snacks. It's an excuse to chill out, shoot the shit.
What do these gorgeous locales have in common with our fair city? Sunshine, a temperate climate, arid hills ripe for growing grapes, and salt water. There's a reason San Diego's climate is referred to as Mediterranean. So, it makes sense that the Oddish x Mabel's vermouth fits right in here.
"This vermouth IS San Diego," reads the Instagram post about Gone Foraging. "It smells and tastes like walking through a trail along the bluffs in La Jolla or in Switzer Canyon or Lake Hodges or Mt. Laguna. Not sure there is anything that expresses the terroir and native flora of this beautiful region like this here bottle."
"We were very stoked that we could find the bittering botanicals right here in San Diego," says Oddish Wine owner Billy Beltz. "When we first started the project, we assumed we'd have to use gentian root or rhubarb root or something more common in vermouth that wouldn't be native [to San Diego]."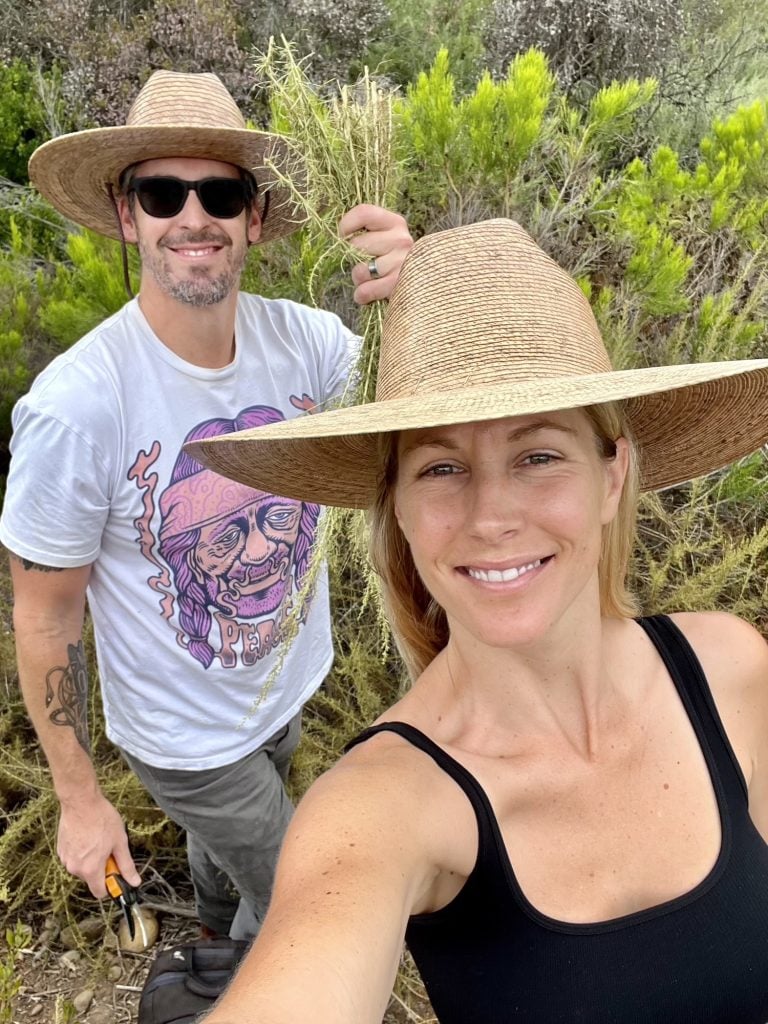 He added that foraging was a "team effort" over several months with both the Mabel's and Oddish crews, as well as some hospitality industry friends.
"I love that vermouth is so broad and regional in its experience," says Chelsea Coleman, co-owner of Mabel's, to that point. "My palate leans agrodulce, so it's kind of my dream aperitif. When I drink vermouth I can believe, if only for a moment, I'm at a cafe table in a lively European square. Maybe with a cigarette. Definitely with olives and some kids playing futbol."
It's a nice dream, to be sure. Good thing I know a place in town where this can be a reality. Pick up the bottles in Oddish's El Cajon Boulevard tasting room or at Mabel's on 30th street.