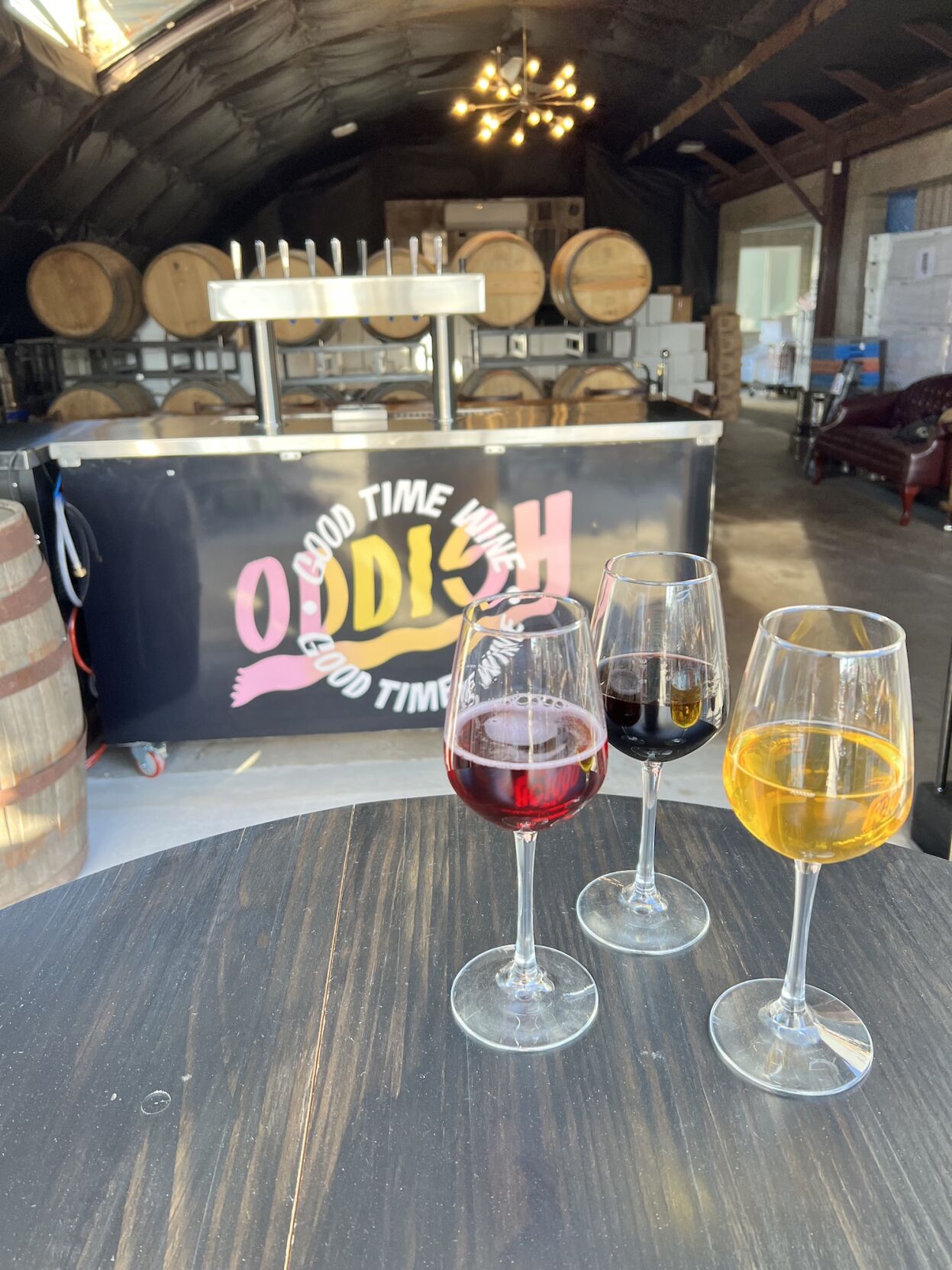 As co-founders of Lost Cause Meadery, Billy and Suzanna Beltz drink a lot of mead, an ancient fermented beverage made with honey and typically categorized as a type of wine. But the alcohol content of mead often runs into double digits, giving it a reputation as a more "celebratory" beverage rather than a casual one, explains Billy. "We weren't always putting a bottle away on a random Tuesday night," he says.
Instead, the pair often found themselves reaching for wine, notably wines that he calls "for lack of a better term, crushable." These lower alcohol, younger, lower intervention drinks appealed to them as consumers and makers, and since their existing license allowed them to produce wine, they began experimenting with making their own in 2020, calling the new pursuit Oddish Wine.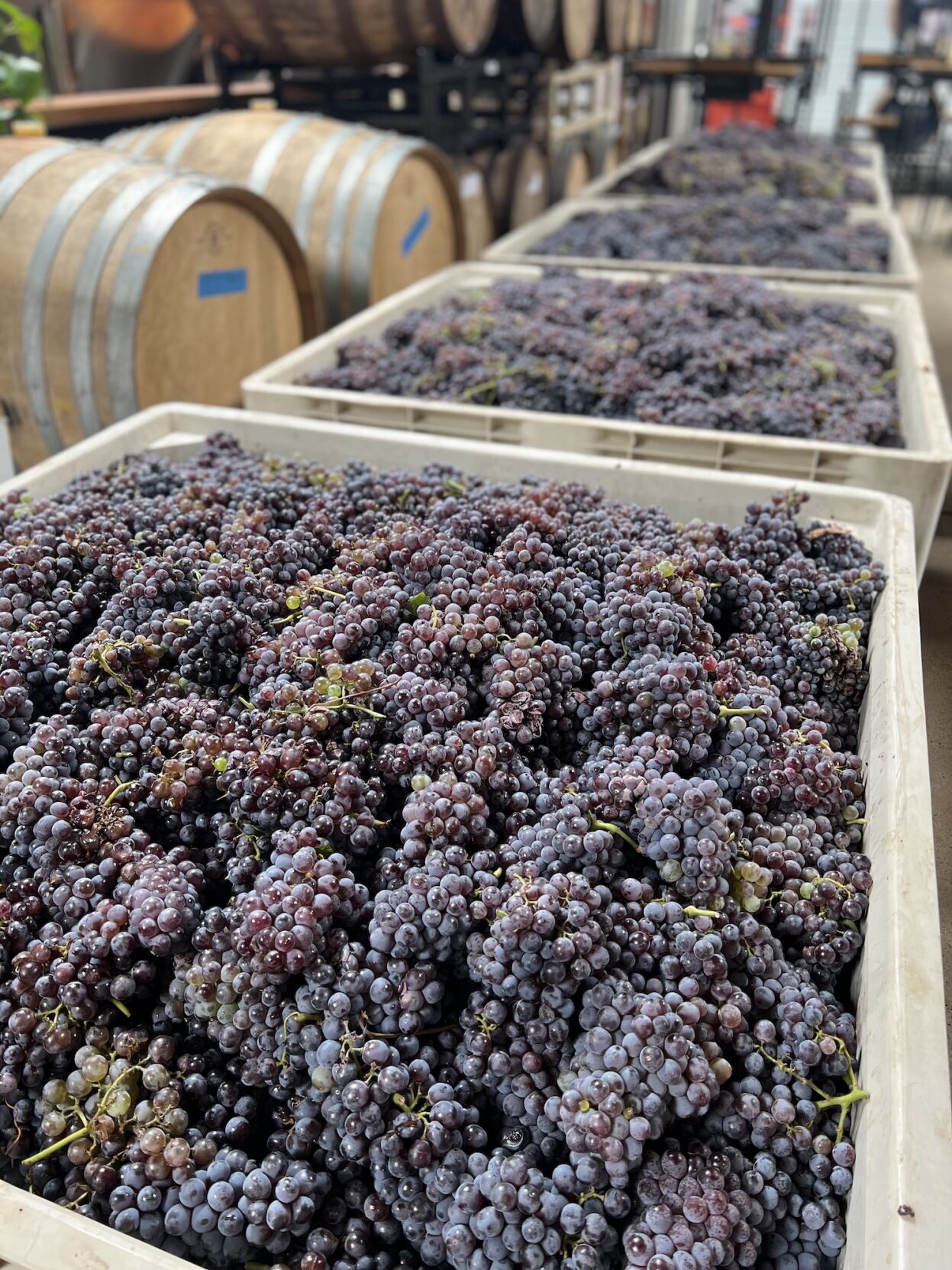 From the start, the Beltzes knew they wanted to break away from stuffy, serious mainstream wine tradition. "The idea for Oddish was that we strip away all the essential rules, the boundaries, the dogma of winemaking, but stick to the spirit of winemaking, which is to focus on the ingredient and showcase that ingredient as a dry fermented beverage. What would that look like?" he wondered.
To them, it looks like co-fermenting grapes with blueberries, pineapples, quince, guava—any seasonally available fruits sourced locally when possible, but always fermented dry with ABVs as low as 5.4 percent. In short, "fun, adventurous, almost frivolous" things to drink with friends, says Billy.
He's quick to point out that frivolity will remain strictly on consumers, promising that Oddish intends to maintain the same high-quality reputation they built at Lost Cause. "It's taken us a year to get it right," he says, pointing to their education regarding the winemaking process. "We want to put a really fantastic product out there from the get-go."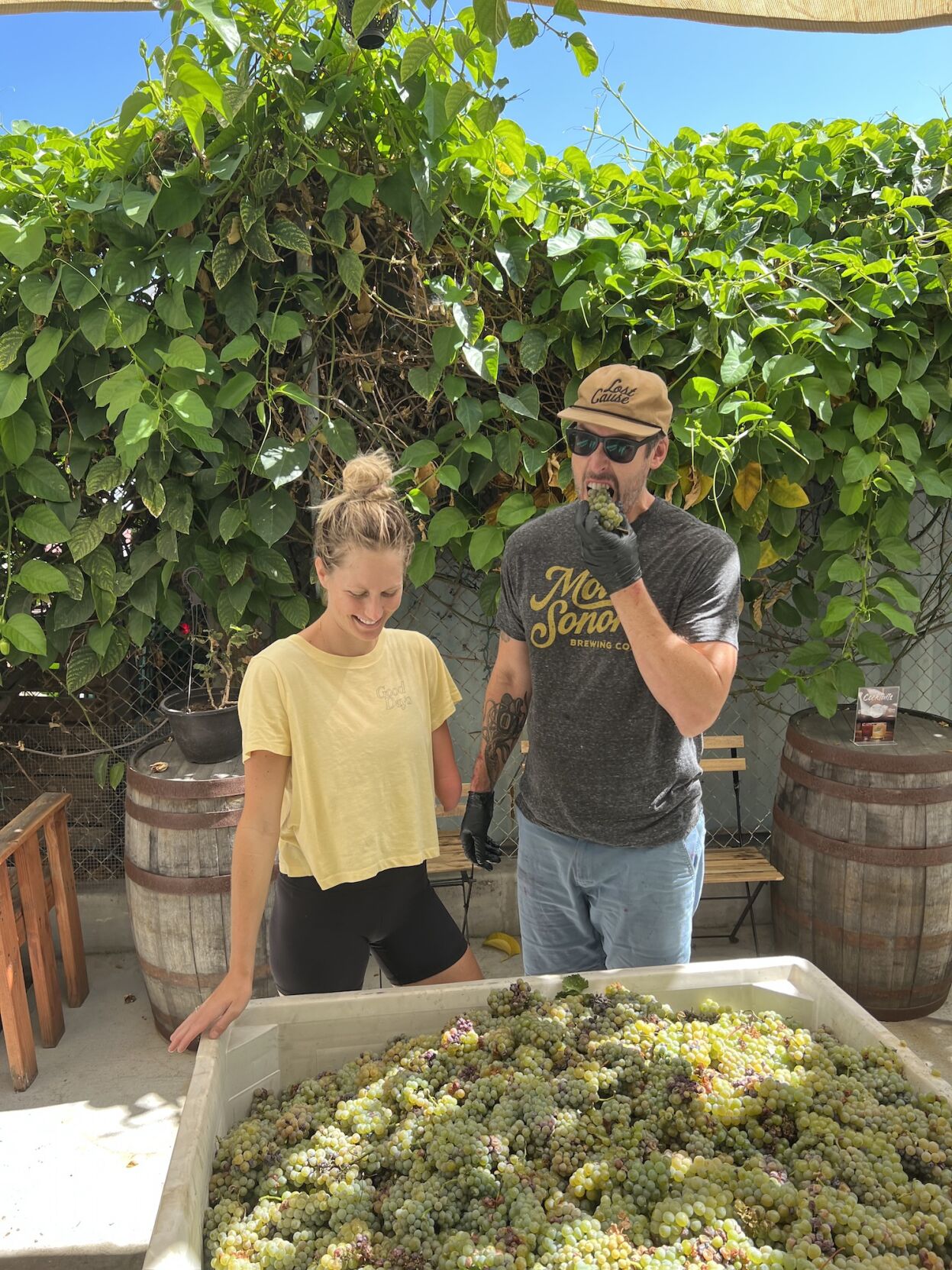 Oddish Wine opened to the public during a soft opening phase starting on Thursday, November 17. Their location at the Bay Park communal space The Gärten is already home to a brewery (Deft Brewing), a Lost Cause tasting room, and a pizza vendor (Pizza Cassette). With the addition of Oddish, Billy promises "it's hard to come here and not find something you really like." And, he adds, they're ready for curious guests who come with questions about their avant-garde winemaking method.
"I think we'll have to spend a lot of time educating people on wine. A blueberry wine is not a wine with blueberries added. The kind of style we make, they're not traditional fruit wines that some people have had with added sugar back in… we're really taking the definition of wine and expanding it, but also keeping it very literal — fermented fruits only."
He thinks San Diego is ready for something different. "I think San Diego has shown they're naturally adventurous drinkers over the last two decades," he says. And after building Oddish for nearly two years, they're ready for feedback. "We'll take the first year to see what people like," he says. But he's optimistic with their starting lineup. "All the trends we've seen have told us we're onto something."
Have breaking-news, exciting scoops, or great stories about San Diego's food scene? Send your pitches to [email protected].