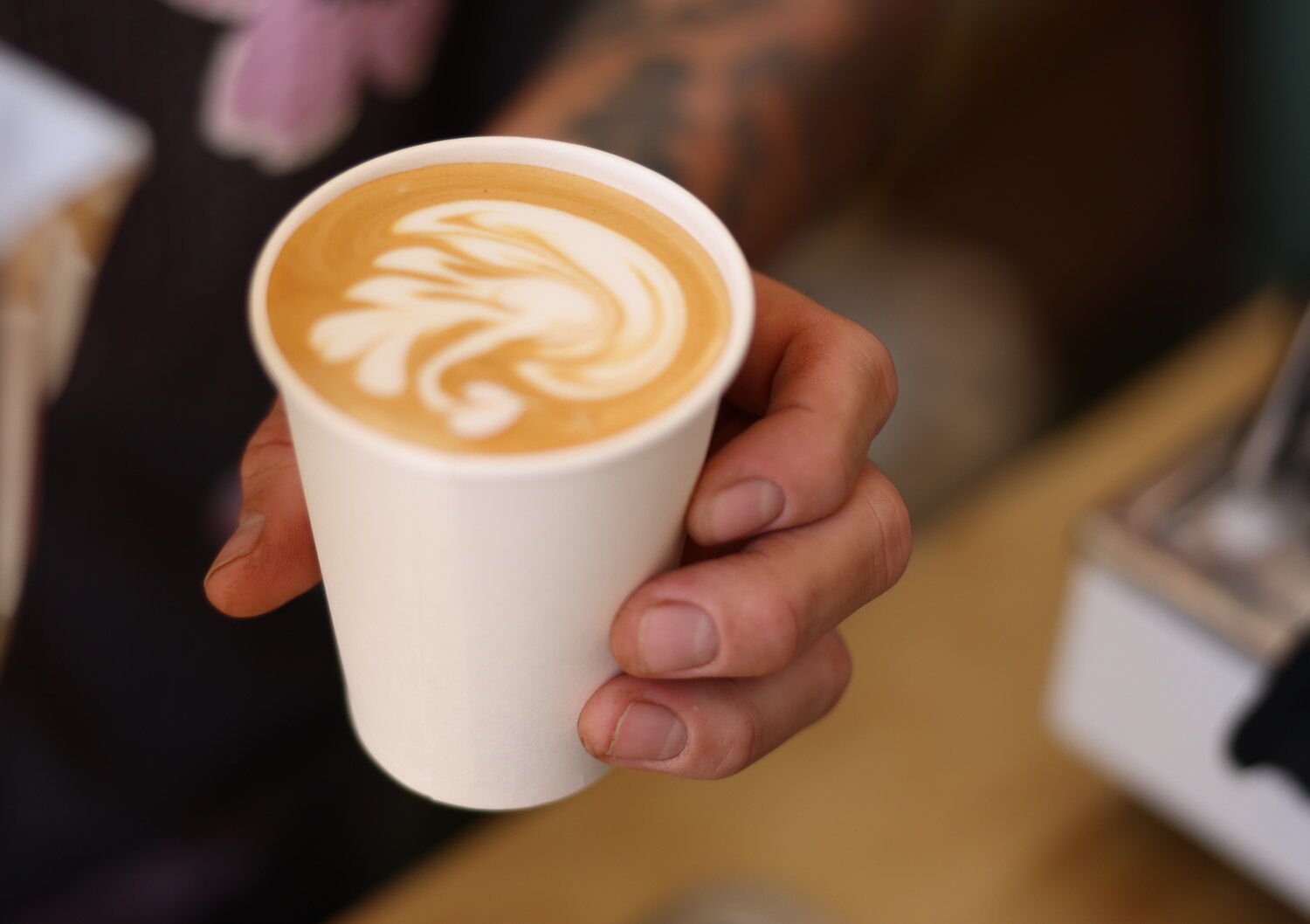 The Mains
Popular Coffee Pop-Up Finds a Permanent Home in Barrio Logan
It was the housemade horchata, shaken with espresso. Or the orange dream coffee, which blends an orange-cinnamon reduction with espresso and steamed milk over ice. That one had a three- to four-hour long line at a recent pop-up, says Provecho! co-owner Gerardo Ledesma II.
So they decided to make their pop-ups—launched in 2021—a little more enduring. They'll set up a permanent shop this summer inside Bread & Salt in Barrio Logan. Bread & Salt, an awesome creative space and former Wonderbread factory, is starting to really line up the food and drink tenants.
Gerardo compares what he's doing with coffee to being a DJ, curating the perfect playlist—but with roasted beans. Coffee as an experience, a story. That also means coffee that's unique and doesn't taste like something you would find at the chain down the street. He started with a search for quality beans in Mexico. Some of the best coffees he's ever tasted have been in Mexico, he explains, yet they were underrepresented in the US coffee market.
He also wanted to "cultivate an experience and partnership with the farmer" from whom he purchased his coffee beans, he says. You can taste those beans, sourced from women-owned micro coffee farms near Oaxaca, at the business's Bread & Salt pop-up this Friday, April 21, before the storefront arrives.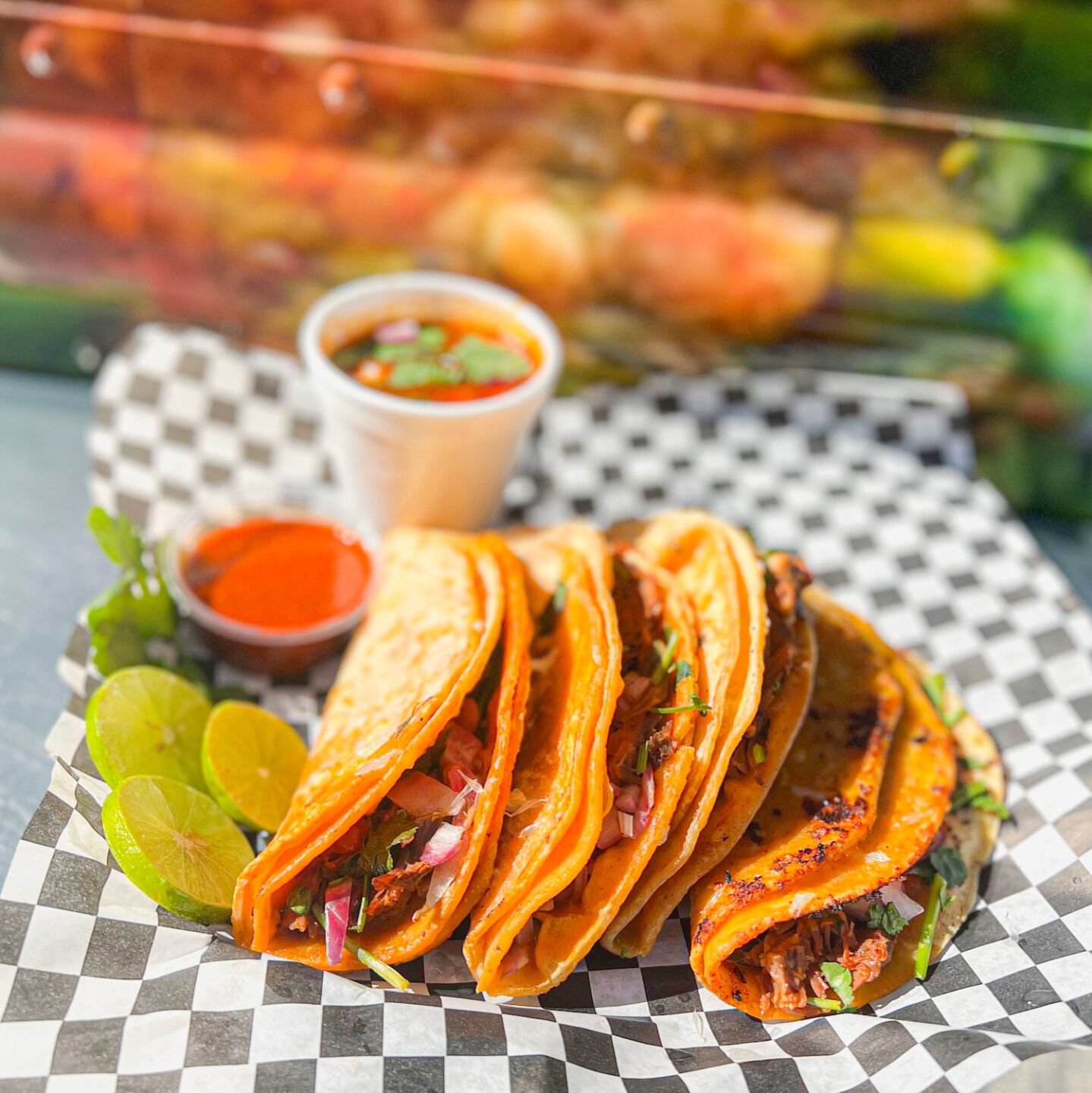 Birria Food Truck Gets Settled in South Park
"I'm out of words," says Xinia Perez says of the response to her birria truck, Sabor a Birria. "It's going pretty good."
Thanks to a little help from her family, Xinia was able to put in her notice at her job at Office Depot and buy a truck that specializes in birria tacos, tortas, nachos, and even seafood dishes like fresh scallop aguachile. She's parked full-time at the California Liquor parking lot at 3013 Juniper Street—and the lines are growing. She hopes to set up seating for her fans sometime this summer.
To get her birria just right, Perez cooks the marinated shredded beef for four to five hours before putting the tender meat in tacos like the quesabirria option, which comes with cheese, cilantro, onion, and a side of the consomme.
Grab-and-Go Deli Opens in Las Americas Premium Outlets
When Rodolfo Salum visited Las Americas Premium Outlets and couldn't find any healthy food options, he decided to create his own. He opened Deli & Go in February with more nourishing pre-made sandwiches, acai bowls, and salads for folks to take on-the-go or eat on the restaurant's patio.
One dish that Rodolfo says is "out of this world" is the chilaquiles torta—he fills a warm, toasted panini bread with a red chilaquiles sauce, mozzarella, sour cream, and onions. This isn't Rodolfo's first venture into the food scene. He's also one of the owners of The Butcher's Cut downtown, and he's on his way to launching a cheese company called Salumeria that will bring high-quality Mexican cheeses to restaurants and local grocery stores.
---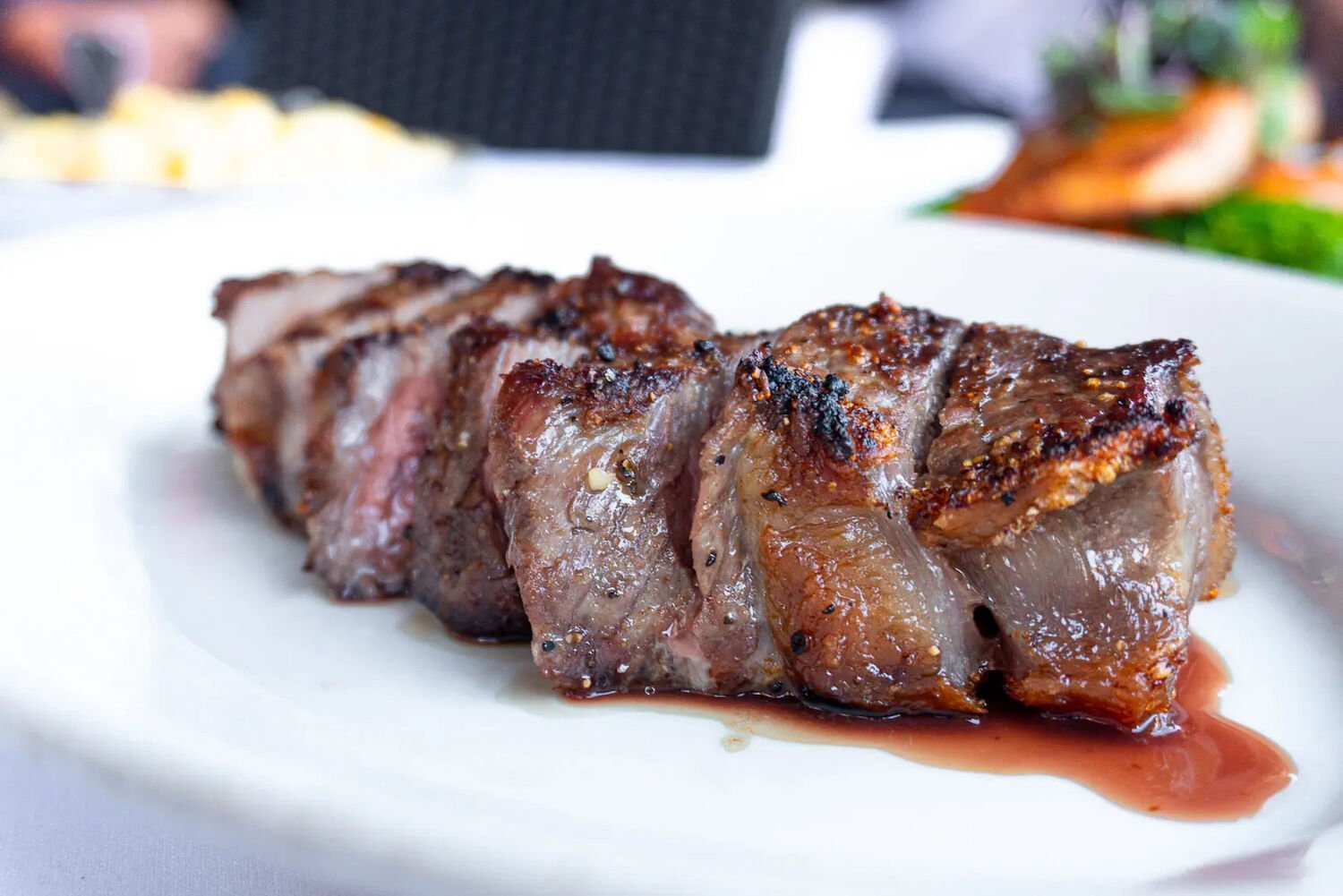 Quick Bites
Longtime downtown San Diego steakhouse Greystone has tapped Christopher Osbourne as their new executive chef. Osbourne's a talent, having cooked at some of the better restaurants in the city (George's, Biga, The Joint). This is a return to the steakhouse arts for him, since he was the chef de cuisine under Victor Jimenez at Cowboy Star. He's currently adding new menu items like lamb shank with butternut squash risotto, along with six- and eight-course tasting menus.
I Love a Clean San Diego is hosting their Creek to Bay Cleanup in honor of Earth Day on Saturday, April 22 with starting points across the county. At the Original 40 Brewing Company, the North Park starting point, participants can treat themselves after the cleanup to a free brewery t-shirt and 40 percent off the brewhouse's beer and food.
This Thursday, some of the most notable chefs and food people from San Diego and Baja are gathering for bites, beer, and stationary bikes. It's a ticketed fundraiser event for Chefs Cycle for No Kid Hungry, a 300-mile bike ride that raises money and awareness to help end childhood hunger.
Have breaking-news, exciting scoops, or great stories about San Diego's food scene? Send your pitches to [email protected].