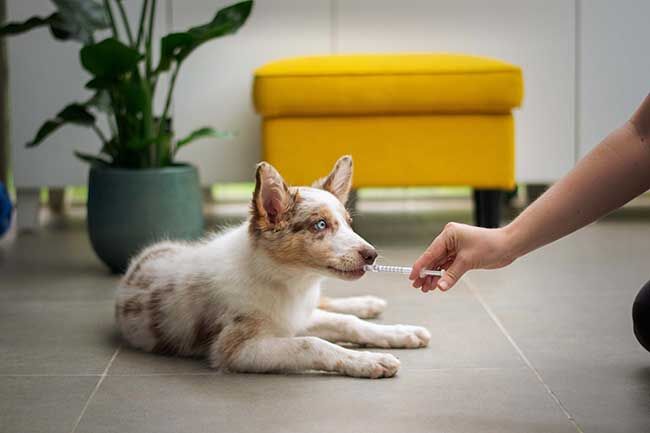 This post contains affiliate links to products and services. We may receive compensation when you click on links.
---
Pets are part of the family. We love them. We care for them. They cheer us up when we're sad, and if anything happens to them, it sends us into a panic.As with any other member of the family, you want to give them the best care in the shortest time, and you don't want to compound the stress by worrying about money.
Compare Pet Insurance Quotes Now!
Emergencies happen. Make sure your pet in covered.
Best match based on your answers above:
That's why pet insurance is so important.But with veterinary costs rising and pet insurance heading in the same direction, how can you guarantee the best coverage at the most reasonable price?Let's find out.
What Are the Best Pet Insurance Companies?
You have no shortage of options when it comes to pet insurance companies. It's an industry that includes a handful of general insurance providers, as well as a number of specialist companies.We've checked the coverage options, reviewed the prices, checked the customer service, and scanned the reviews. After all that, we've created a list of what we think are the best pet insurance companies.It's not a complete list, and there are other great providers out there, but this is a good place to start:
Spot Pet Insurance
Spot describes itself as "pet-health-obsessed pet parents". It reimburses policyholders for up to 90% of vet bills and provides coverage for visits to vets across the United States and Canada. It provides both accident and illness coverage, as well as accident-only and an optional preventative care program.Spot provides pet insurance coverage across all 50 states, including Washington D.C.
Notable Features
Policyholders can send bills via the app, online, or by fax
Gives cash back for covered conditions
No upper age limit
Customers can make use of a 24/7 helpline
Discounts available for additional pets
Only available for pets over 8 weeks old
What the Reviews Say
Spot Pet Insurance has accumulated over 1,500 reviews on Trustpilot, with an average score of 4.2. It has a respectable rating on the Better Business Bureau (3.82/5), where it is accredited. It also scores highly on many professional review sites and is regularly listed as one of the country's best pet insurance companies.
Lemonade Pet Insurance
Not only is Lemonade one of the best pet insurance providers in the United States, but it's also one of the cheapest and most forward-thinking. It takes a flat fee from every claim and gives it to animal welfare organizations, and its customers also have a lot of praise for how the company does business.
Notable Features
Some of the cheapest rates available
Offers preventative care packages
Operates a highly-rated app
Fast claims
Award-winning service
2-day waiting period on injury coverage
Discounts available for upfront payments and bundling
What the Reviews Say
Lemonade has great reviews across the board, with customers praising its speed, simplicity, and professionalism. That also applies to its app, as it holds a 4.9/5 score in the Apple App Store. It's rare for any company app to be rated so highly, let alone one in the insurance sector, so kudos to Lemonade!
Prudent Pet Insurance
Prudent is a relatively new addition to the US pet insurance sector, having been founded in 2018. But it has been making waves since then and is currently one of the highest-rated pet insurance companies in the US. It operates across all 50 states.
Notable Features
Processes claims quickly
Provides access to a 24/7 vet helpline
Plans can be customized to meet specific needs
Competitively priced cover for dogs and cats
30-day money back guarantee
5-day waiting period for accidents; 14-days for illnesses
Discounts for multiple pets
What the Reviews Say
Prudent is the highest-rated pet insurance company on Trustpilot, which is no mean feat considering it also hosts most other providers on this list. It's a thoroughly deserved rating by all accounts, and most customers seem to be very happy with the speed and simplicity of the sign-up and claims process.
Embrace Pet Insurance
Embrace Pet Insurance has been in business since 2005 and has consistently ranked as one of the country's best pet insurance companies. It is a trusted and established provider and it's also a member of the North American Pet Health Insurance Association.
Notable Features
Lots of discount options available
Accident and illness policies for pets up to 14 years old
$100 to $1,000 deductible options
Coverage limits up to $5,000 per year
Up to 90% reimbursements
Doesn't cover prescription supplements or food
What the Reviews Say
Embrace has a middle-of-the-road review score on ConsumerAffairs, but it has been given top marks by Forbes and has received excellent reviews from other professionals. Its Trustpilot score is high, with an average of 4.2/5 across more than 2,300 user reviews.
Healthy Paws Pet Insurance
Healthy Paws keeps things simple, which we like. It offers a single plan that covers most of what you need, processes most claims in just 2 days, and doesn't have any maximum annual or lifetime payouts.
Notable Features
Provides a single all-encompassing plan
Multiple options for deductibles and reimbursement
Unlimited coverage per year
Fast claims processing
Claims submitted through an app or website
What the Reviews Say
Healthy Paws calls itself "number 1 customer-rated". This is not true for all review sites, but it is true for PetInsuranceQuotes, where the company has accumulated over 2,300 reviews and an incredible overall score. It has also won a few rewards
ASPCA Pet Health Insurance
Pet insurance policies sold by the American Society for the Prevention of Cruelty to Animals (ASPCA) are offered by PTZ Insurance Agency and are available to dogs, cats, and horses. There are a wealth of coverage options available, including accidents, illnesses, behavioral problems, and alternative therapies.
Notable Features
Offers accident and illness plans, as well as accident-only and wellness coverage
Reimbursement from 70% to 90%
From $2,500 to unlimited annual coverage
Minimum pet age of 8 weeks
No upper age limit
14-day waiting period for all conditions
A variety of perks
What the Reviews Say
ASPCA Pet Health Insurance reviews are a mixed bag, to say the least. You don't have to look hard to find customers who praise the company's response times, professionalism, and prompt payments. But at the same time, we're seeing a lot of complaints about slow claims. It's not enough to cause concern, though, and we'd definitely recommend including this company's pet insurance plans in your search.
MetLife Pet Insurance
MetLife is best known for selling life insurance, but this massive company has also dabbled in pet insurance, with coverage from $500 to $25,000.
Notable Features
A wide range of discounts available
Mobile app
24/7 telehealth chat
Up to 100% reimbursement on vet bills
Pet insurance plans for dogs and cats
Use any licensed vet in the US
Add multiple pets to a single insurance policy
What the Reviews Say
MetLife is not one of the highest-rated pet insurance companies. Far from it. In fact, it only has a couple of dozen ratings on Trustpilot and many of them are not exactly glowing.However, it's important to put this into context. Firstly, while the profile is claimed, it seems that the company doesn't ask for reviews. That makes a massive difference, as it means reviewers must load Trustpilot, search for the company, and then leave a review unprompted. As you might expect, they only tend to do that when they have something to get off their chest.Also, MetLife has a lot of positive user reviews and professional reviews on other platforms.
Pets Best Pet Insurance
Pets Best Pet Insurance was founded by a vet. It provides comprehensive coverage for both dogs and cats and there is no maximum age limit on its accident and illness plans.It is available in every state except California.
Notable Features
Offers accident, illness, and wellness coverage
Minimum enrollment age of 7 weeks
No maximum age limit
Coverage from $5,000 to unlimited
Provides access to a 24/7 helpline
Short waiting period and fast claims process
What the Reviews Say
There are very few complaints about this insurance company and it holds a top rating on numerous user review sites. Customers praise the speed of claims and friendly customer support, as well as the rapid quotes.
Figo Pet Insurance
Figo offers insurance plans for cats and dogs, positioning itself as a flexible provider targeted toward "modern pet parents". Quotes and claims are quick and easy and it also provides coverage for pre-existing conditions, provided the animal has not experienced any symptoms within 12 months of their previous treatment.
Notable Features
Access to a live vet 24/7
Fast claims
Wellness coverage available
Covers vet exam fees
Highly rated app
Available for dogs and cats over 8 weeks
Multi-pet and military discounts available
What the Reviews Say
Figo is an award-winning provider with a wealth of positive reviews from users and critics alike. It has been praised for its easy-to-use app, as well as its comprehensive coverage options and flexibility.
What to Look for in a Pet Insurance Company
If you're looking for new insurance for your cat, dog, horse, or small pet, the list above is a good place to start. But there are others out there, and the more you add to your search, the more likely you are to find the best possible price.So, keep the following in mind during your pet insurance search:
Coverage Options
Pet insurance coverage is usually split into three different options:
Accident Coverage: Pays for treatment relating to an accident, such as if a pet is hit by a car or suffers an injury from a fall in the home.
Illness Coverage: Covers a wide range of illnesses, including serious and typically costly illnesses like cancer.
Wellness Coverage: Pays for exam fees, check-up fees, and other costs related to the wellbeing of the animal.
You can typically choose one or more of these options, combining them into a plan that suits your needs. Just make sure you check the small print to ensure it covers specific treatments or issues.
Additional Benefits
Many pet insurance plans don't cover pets with existing illnesses and hereditary conditions, but some do. If your pet has an existing illness, check the small print.You should also check for prescription food, supplements, alternative treatments, dental illnesses, and behavioral therapies.
Easy Access
The best pet insurance companies have apps and a simple claims process. You can use the app to check your policy, make changes, contact the customer care team, and submit claims. The easier this process is the better, as you don't want to be worrying about paperwork, phone calls, and snail mail correspondence when you're dealing with a sick or injured pet.
Cost and Cover
Pet insurance premiums can vary considerably depending on your location, coverage options, and the pet you're insuring. The price can also vary by insurer, which is why it's important to get as many quotes as you can.Another consideration is the amount that the insurance company will reimburse you. Some will give you 70% or 80% of the costs, others go all the way. The amount they don't cover will come out of your pocket.
Deductibles
Most pet insurance providers let you choose from a range of deductibles. Increasing the deductible will reduce your premiums but could cost you more if your pet ever needs expensive treatment.
Policy Limits and Other Restrictions
Some pet insurance companies place limits on how much you can claim during a given year or during the life of your policy. If the cost of treatment exceeds these limits, you'll need to cover the extra money out of your own pocket.There may also be limits on the pet's age, with both a minimum and maximum requirement, as well as restrictions on certain conditions and claims. Make sure you check the small print to avoid issues further down the line.
Customer Satisfaction Level
What do previous customers say about the company? Have they had good experiences? Do they speak positively about the services, claims process, and level of professionalism? Or do you see nothing but complaints and negative reviews?Cost and coverage aren't the only considerations. You also need to know that the company will follow through with its promises and be there when you actually need them.
What is the Cost of Pet Insurance Coverage?
The price of your pet insurance plan will vary depending on the age, health, and breed of your dog or cat, as well as your location, with the latter largely influenced by the price of veterinary care in your area.In our research, we were quoted anywhere from less than $10 to over $90 per month.
Do dogs or cats cost more to insure?
Dogs typically cost a lot more than cats to insure. They usually have more accidents and health issues and cost the insurance company more in the long run. You can also expect to pay more for older and bigger dogs.
What are the downsides of pet insurance?
Obviously, cost is a major issue, especially if money is tight. But in the long run, it could save you a lot of money, not to mention the stress of worrying about cash when your pet is ill.Other downsides include the fact that you have to pay the vet bills upfront and then contact your insurer to get reimbursement. You may also struggle to get cover for older animals and animals with preexisting health conditions.
Why is pet insurance so expensive?
The price of pet insurance reflects the cost of veterinary care, including medications, diagnostic tests, and treatments.
Is Pet Insurance Worth It?
Pet insurance is one of those things that doesn't always sound like a good idea…until you need it. It's easy to look at those costly premiums and assume that they're unnecessary and you can get by without them.Is your dog or cat really going to get ill? Will your pricey exotic bird really injure itself? You can afford to take a risk, right?Well, they can get sick, they can injure themselves, and when the life of your beloved pet is at stake, is it really worth the risk?Ultimately, as with any other type of optional insurance, most people will spend more than they save, but for a small percentage, pet insurance will be the thing that prevents unnecessary suffering for their animal and unnecessary stress for them.It usually helps if you imagine the worst-case scenario and then think about how you would handle it. If you simply can't afford unexpected vet bills, insurance is definitely worth it.