Happy Holidays to all our listeners, and welcome to the last episode of 2020! We are wrapping up this unprecedented year with our most memorable guests, our favorite foods, and some predictions and hopes for the new year.
Troy, Marie, and David all reminisce about the first podcast we recorded after the pandemic and how it felt to be back on the air after three months. They looked back at some of their favorite episodes: Marie enjoyed our first ever cross-border episode with Fernando Perez Castro from La Lomita Winery, when we learned about Mexico's wine industry and imports. Both Marie and Troy enjoyed the episode featuring Esthela Davila, cofounder of Mujeres Brew Club, talking about gender exclusivity in the craft beer industry. Troy's other top picks included the episode featuring Frontline Foods and their efforts to support restaurants, like El Borrego, and front-line workers alike during the pandemic, and the episode with chef Phillip Esteban, this year's Critic's Pick for Best Chef, who recounted his experience as a Filipino American in San Diego and how he is sharing his culture in the food industry. The first episode this summer was one of David's favorites, when we chatted with Brad Keiller from Nomad Donuts about the Black Lives Matter movement and his experiences and perspective as a Black business owner. Another one of David's standouts was the in-person podcast recording at Hotel del Coronado, when we finally got to see one another (from a distance, of course) and enjoy some cocktails and appetizers on their brand-new Sun Deck.
There may not have been a lot of good news in 2020, but there was definitely some good food! Marie's pick is Angkorian Pikestaff, a Southeast Asian lunch pop-up that's run out of an East Village commissary kitchen by chef Socheath Sun. Its menu is a single dish that's different each day. If you've kept up with Troy's search for the best birria, one of his favorite spots is ED Fernandez Restaurant & Catering. Some other standouts he recommends are the bone marrow tacos from Tuétano Taqueria, empanadas from Empanada Kitchen, ramen from his top pick, Hiro Nori, and good quality meats from The Wise Ox Butcher and Eatery. David's go-to meal for 2020 was the Signature Pho from Shank and Bone, as well as their take on the bánh mì. He also recommends the pizza and soft-serve ice cream from Tribute Pizza.
We also discuss the future of the restaurant and food industry, our predictions for what that may look like, especially considering the rollout of the vaccine. While we are concerned about what's going to happen this winter, we're optimistic that by summertime, the dining scene will pull through and things will be looking up. As for the magazine, Marie shares some things to look forward to reading, including a story devoted to tacos, which you can keep an eye out for in February.
In Hot Plates, we discussed 10 Barrel Brewing shutting down its pub in the East Village earlier this month. The company posted on Instagram that COVID-19 "had a significant impact on the pub's operations and revenue."
We thought we'd end 2020 with news of what we can look forward to. A sushi restaurant that Buzzfeed made famous is going to open a location in San Diego. Sushi Stop, an LA-based restaurant known for its affordable prices, was featured on Buzzfeed's Worth It series and judged against an omakase place that charges $100 per person. They're opening a location in Kearny Mesa early next year, called Sushi Hachi, with the same concept. Brad Wise, the owner of Trust, Fort Oak, and Rare Society, is offering steak dinners for restaurant workers who were laid off. So far, he's raised $5,000 for the program, but still needs donations to keep it going. If you are able to donate, you can do so here. The final news of 2020: A Ferris wheel might be coming to Balboa Park. The temporary attraction still needs approval from the city, but the Balboa Park committee approved the plans for it to go up in the Plaza de Panama next spring. The community is divided over this—and a petition was recently created to stop the project. Do you love or hate it? Tell us what you think!
Thank you for listening! As always, we want to hear from our listeners. Do you have a question for Troy? Need a recommendation for takeout? Is there a guest you want us to book on the show? Let us know! You can call us at 619-744-0535 and leave a voicemail, or if you're too shy, you can email us at

[email protected]

. We'll see you in 2021!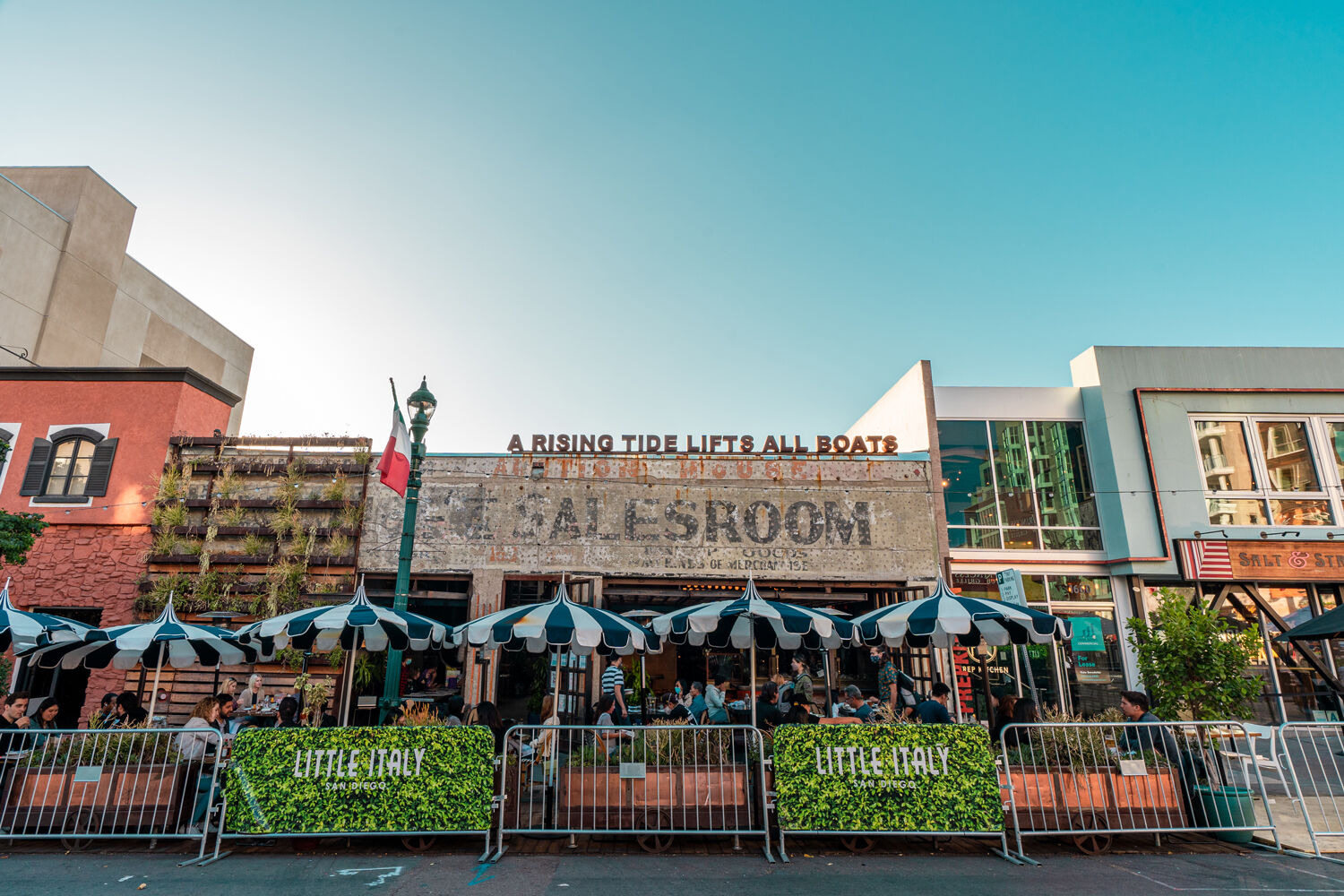 James Tran and Olivia Beall