Welcome back to the Happy Half Hour! Today we're sipping beer virtually with Esthela Davila and learning about the educational nonprofit she cofounded, Mujeres Brew Club. Mujeres means "women" in Spanish, and Esthela created the monthly club along with Carmen Favela of Border X Brewing to provide a safe space for women, especially Latinas, to network, learn about craft beer, and break barriers in the industry.
Mujeres Brew Club is inclusive and open to anyone who wants to learn about beer, and Esthela launched it in Barrio Logan—where she grew up—a neighborhood that is around 80 percent Latinx. Since its founding last summer, the club has acquired its own brewery space; they took over the former Alta Brewing in Bread & Salt, and Esthela shares their upcoming opening plans.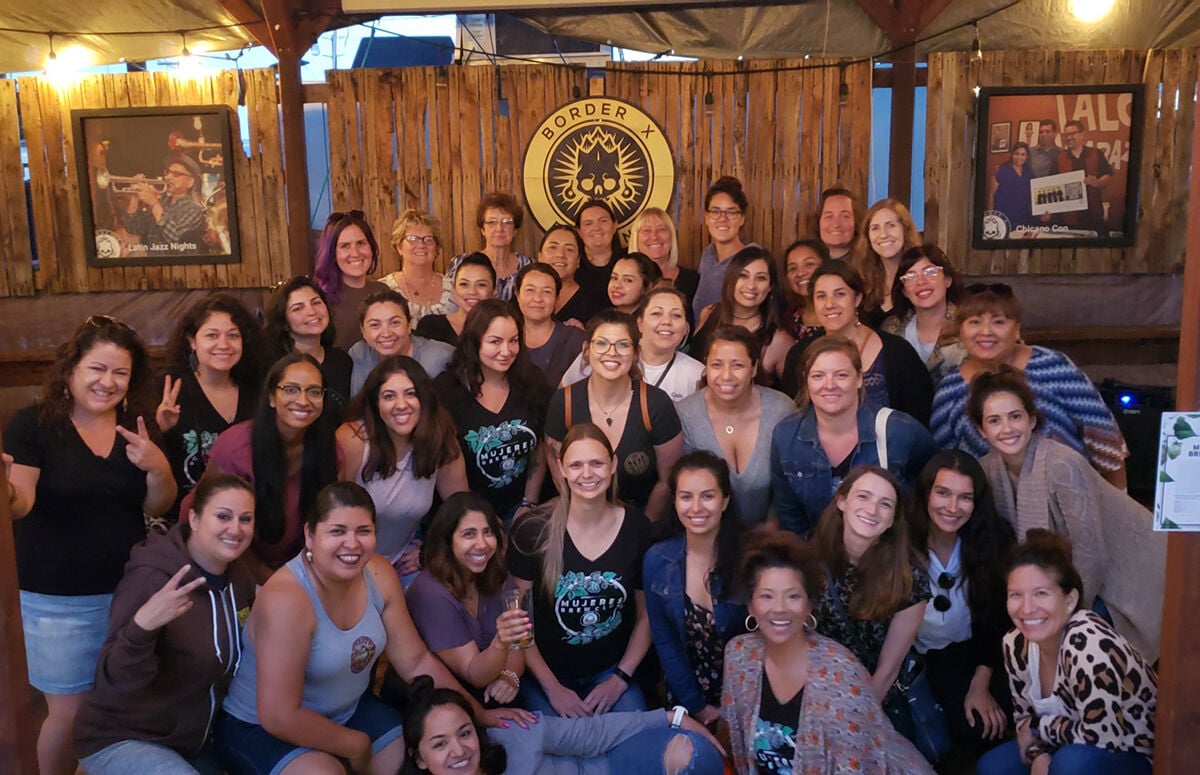 Esthela also talks about how intimidating it is to go to a bar and not know what to order, how many people of Latinx descent are not exposed to craft beer, and why the industry needs to be more welcoming. Craft beer has a well-known diversity problem, and a report released last year by the Brewers Association showed nearly 90 percent of craft brewery owners are white, and barely eight percent of brewers are women. And yes, we talk about beer, and Esthela shares her current favorites–tune in to find out what they are.
In Hot Plates, we have a lot of good news to share this week. Arlo, a restaurant led by a chef who cooked at Joël Robuchon in Las Vegas, opened its doors in Mission Valley (yes, Mission Valley!) yesterday. ¡Salud! in Barrio Logan reopened for service, and so did Mister A's—their patio is open for dining starting next Tuesday, and they're also offering takeout. Pandemic Pizza, a business started by two prominent local chefs who were furloughed, has found a home inside RoVino The Foodery. Chef Angelo Sosa, formerly of Death by Tequila in Encinitas (our readers' choice winner for Best Restaurant in 2019) will be on a new cooking show on HBO Max featuring singer Selena Gomez, Selena + Chef. The first episode airs tonight.
For Two People for Takeout, Esthela recommends Deft Brewing and Cucina Caprese, both in Bay Park. Troy's pick is Chuy's Taco Shop, and David selected Fall Brewing. My pick this week is Red Sea Ethiopian, which the Union-Tribune recently wrote a great article about.
Thank you for listening! As always, we want to hear from our listeners. Do you have a question for Troy? Need a recommendation for takeout? Is there a guest you want us to book on the show? Let us know! You can call us at 619-744-0535 and leave a voicemail, or if you're too shy, you can email us at [email protected].