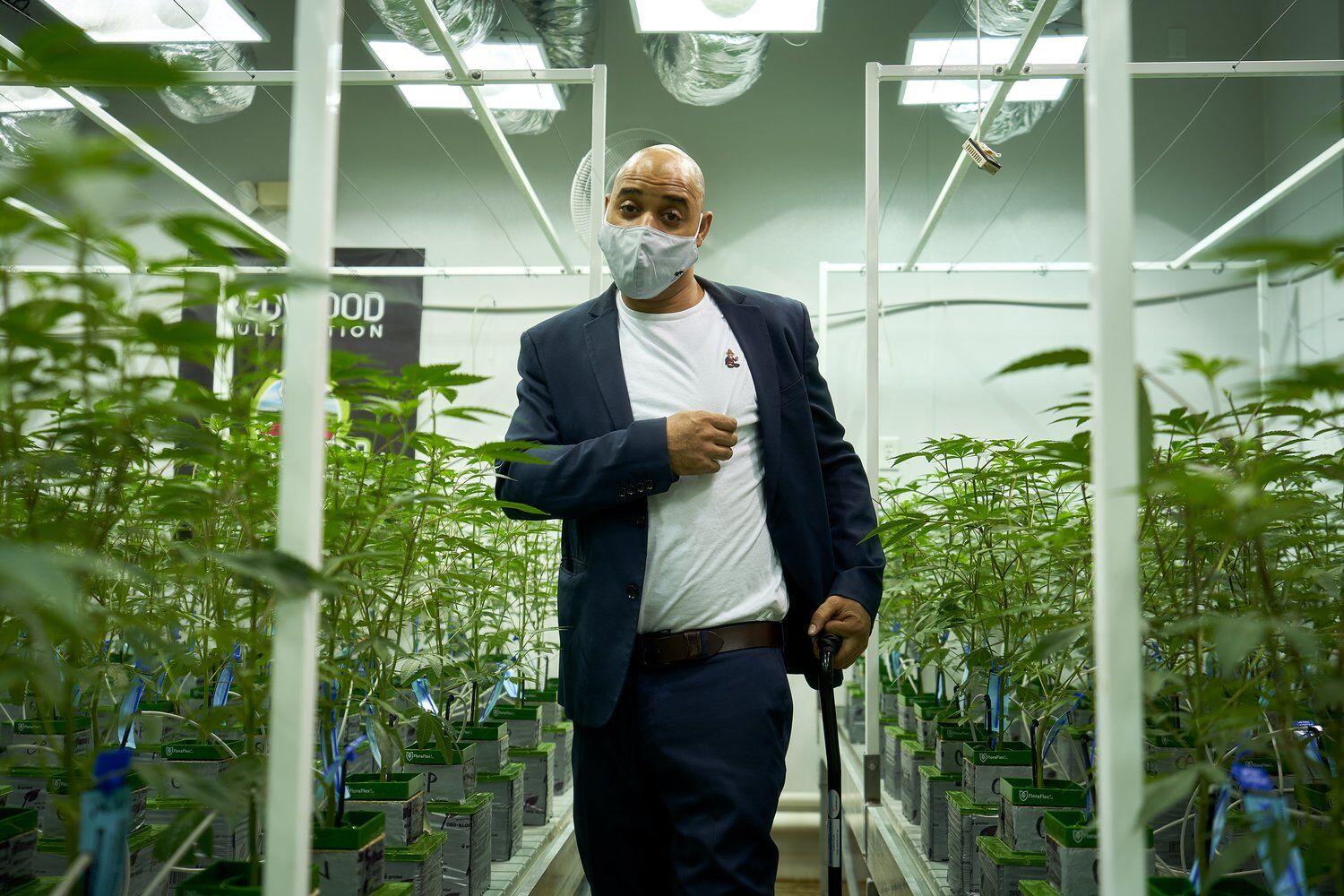 Courtesy of Happy Munkey, Facebook
California has had its cannabis market up and running since the '70s. Being illegal, it wasn't as polished as it is today, with fancy dispensaries and government oversight. However, it's still the largest trade in the country. This week, for episode five of The Plant Lady, we are transported across the US to the East Coast—where legalization has taken a much different path.
On the latest episode of The Plant Lady, Jackie talks to CEO and cofounder of Happy Munkey Vladimir Bautista. Happy Munkey is an internationally known New York City lifestyle company that's synonymous with cannabis culture. Alongside company partner and high school friend Ramon Reyes, Bautista created Happy Munkey in 2017 to host spaces where people can hang and share their love for weed. More than quiet underground affairs, even early events took place in swanky cocktail bars; uptown, immersive art playgrounds; and VIP rooftops, all with the goal of empowering and elevating the cannabis community during a time when consumption remained criminalized.
The brand works to dismantle the stigma still prevalent on the East Coast, where distribution (colloquially known as dealing) dominates the culture over generational farming, which is the bedrock of culture more common in California. Happy Munkey connects politicians, chefs, doctors, influencers, athletes, and creative artists through its high-profile events and helps drive the social normalization of cannabis in NYC.
Vlad and Ramon want to do more than establish cannabis as a ubiquitous note in New York's resurfacing nightlife. Their mission to campaign for a more positive outlook on weed comes from Vlad's humble industry beginnings as a kid in Harlem. Cannabis plays a large part in his success—not only as a businessman, but as a human being.
"One day when I was 16 years old, I told myself, 'You know what? I'm going to buy an ounce and if it doesn't sell, I'll smoke it. I have nothing to lose and everything to gain,'" Vlad says. "If it wasn't for that, I don't think I would be here with you, Jackie."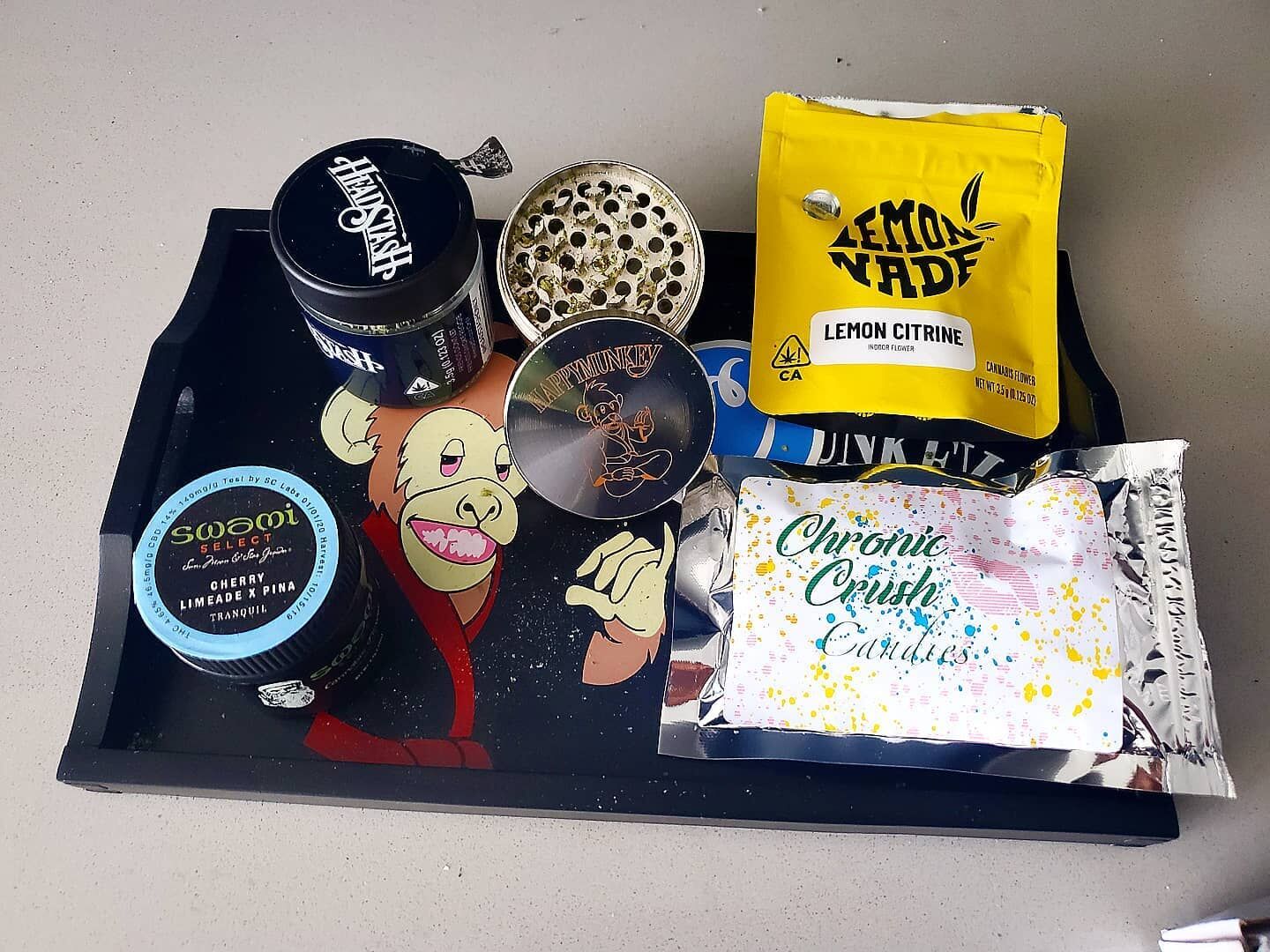 Courtesy of Happy Munkey, Facebook
Growing up in Hamilton Heights, a neighborhood ravaged by the War on Drugs, Vlad notes that his opportunities to flourish financially were limited, and he was often surrounded by people following skewed paths in order to survive. This included using or selling harder drugs on the streets. But cannabis was an afterthought in his community, so the CEO took a chance and found economic stability—and his life purpose—selling weed before he caught a few charges decades ago.
"If I grew up with 100 people, I'm probably, like, one of the 10 left because, you know, it was a rough era," he says. "So, I would say cannabis saved my life. […] If it wasn't for cannabis, I probably would've ended up with the rest of the statistics, because there weren't that many options [to make an] income."
Today, he and his high school friend are jumping into New York's fledgling legal industry with Happy Munkey. The company made a name with its buzzy events, as well as with merchandise, a podcast, and an e-magazine. Now, they're working to further legalization. Eventually, Happy Munkey hopes to be granted a dispensary license. The brand is qualified as a social equity applicant—its owners were impacted by the justice system and the War on Drugs, which is a criteria for gaining early licensure in New York.
"For the first time in history, the smaller players like me are going first and the [multi-state operators] have to wait," Vlad says.
They've set their sights on producing more community engagement through education and wellness training at the brand. Find out more about their recent event with Columbia University and what they're working on by listening to this week's episode of The Plant Lady with Jackie Bryant.
We'll leave you with one of Vlad's mantras to sweeten your day and ours: "You're too blessed to be stressed, things will always get greater later, and always choose happy."