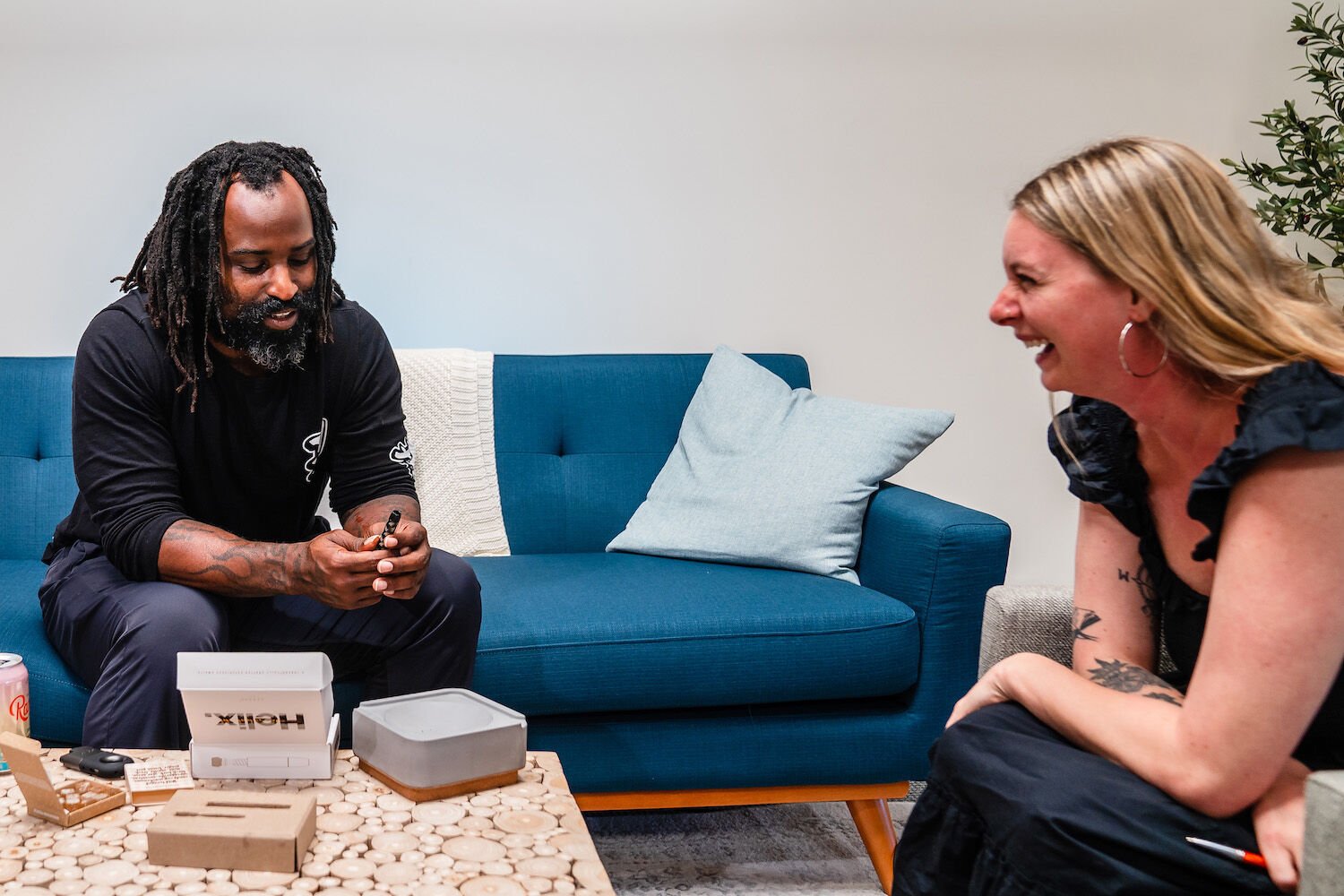 Photo Credit: Ariana Drehsler
Before cannabis became legal for adult use in California (and now 38 other states in the US), the plant held a stigma that attached itself to people in the same way its smell lingers on clothing. Participating in recreational use, however much or little, earned patrons the names "stoner," "pothead," or "druggie"—or less-than-flattering comparisons to Cheech and Chong.
But with the growing number of cannabis farms, distributors, and consumers across the country, use of the once-taboo product is becoming more mainstream while helping individuals achieve and expand their goals.
This is exactly how San Diego local Ricky Williams, founder of cannabis company Highsman, shaped his brand's message prior to its launch in 2021. On the debut episode of The Plant Lady, San Diego Magazine managing editor and longtime cannabis reporter Jackie Bryant sits down with the former NFL running back to chat about the newest developments with Highsman—a clever play on words that nods to sports lingo as well as cannabis. It's also a quick flex on his Heisman trophy win during his days the Texas Longhorns.
The Plant Lady features guests who touch various aspects of cannabis culture and business at a pivotal time in the history of legalization. A cannabis consumer herself, Jackie also seeks to dismantle the prevailing stigma surrounding marijuana use by opening up the conversation to those who feel similarly.
Williams is emphatic about the positive impact cannabis has had on his day-to-day life throughout the past two decades. In this episode, he says that the Highsman brand stands more for the message of appreciating greatness over anything else. His introduction to the herb as part of his wellness routine eventually paved the way for the brand's mission today: to grow the best weed and help people catch a vibe.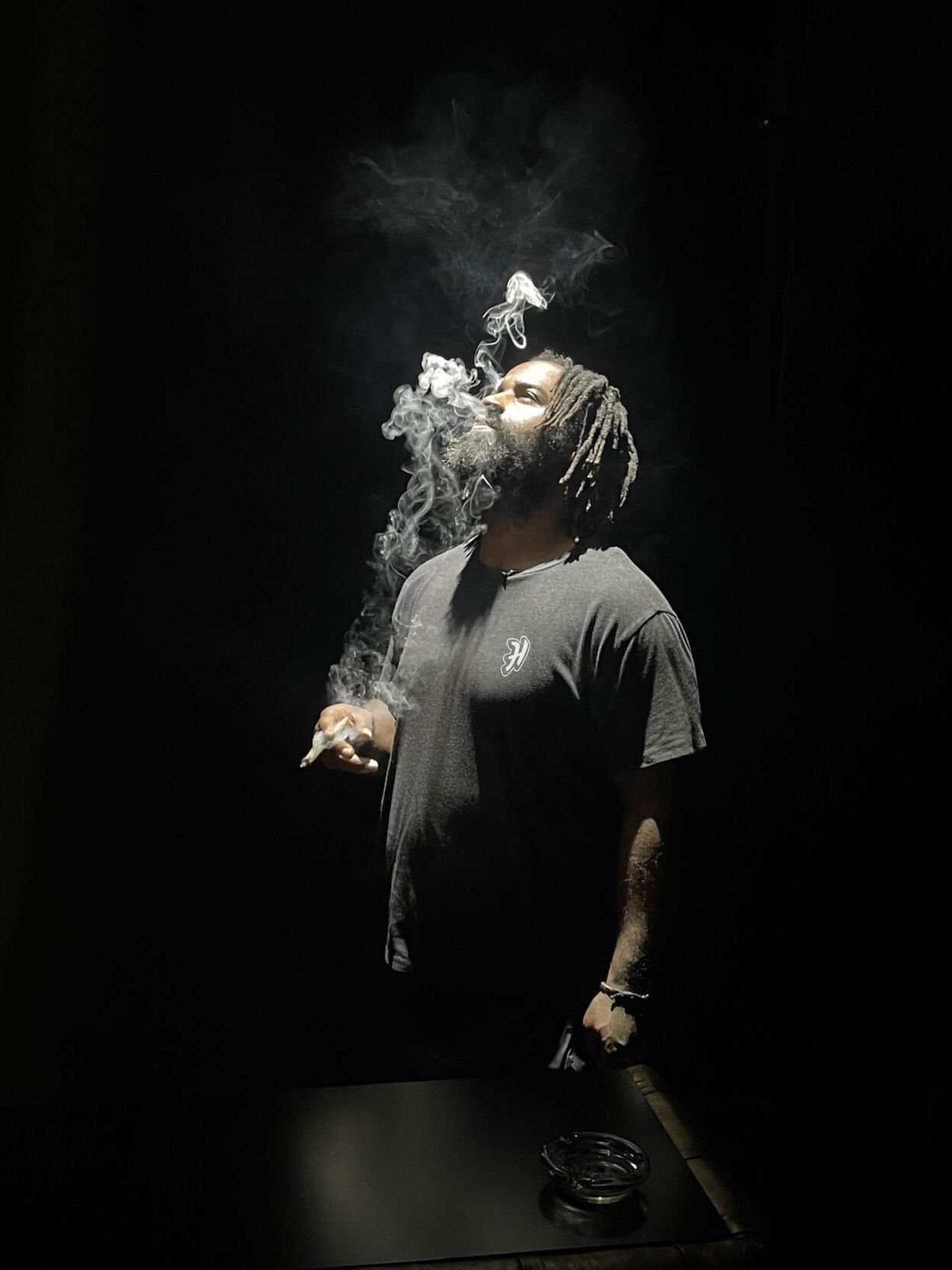 He credits the Ganjier program (basically a sommelier-type certification for cannabis) with enlightening him to better cultivation practices. Living soil, for example, is said to result in better quality cannabis, a better smoke, and, therefore, better overall wellness.
"I'm obsessed with my mental health," he says on the show. "Because I know no matter how much success I'm having in my job, in my work, if I'm not right with myself, I can't enjoy any of it … In the same way if my whole life is falling apart, but I'm okay with myself, I can enjoy the adventure."
Riding the lows became a little bit easier once he realized being in touch with himself is the number one way to ensure his own sense of inner stability. The "magic moment" when he first discovered cannabis and realized it could enhance his life came during college. He talks about how he knew from then on out that weed would supplement his journey to personal growth, as it continues to do so today.
A longtime consumer, Ricky possesses a seasoned knowledge of what cannabis offers as a "tool" to connect people to the parts of themselves otherwise unreached. In addition to his work on Highsman, he's also a professional astrologer, providing readings via his app, LILA. He mentions that cannabis and astrology exist in a feedback loop for him, with the introspection provided by one feeding understanding of the other.
Available only in California throughout its first year, Highsman recently launched in Arizona with Abundant Organics and Trulieve. To stay up-to-date on product launches, events, and developments, follow @highsman on Instagram and @Highsman34 on Twitter.
Be the first to know when a new episode drops!