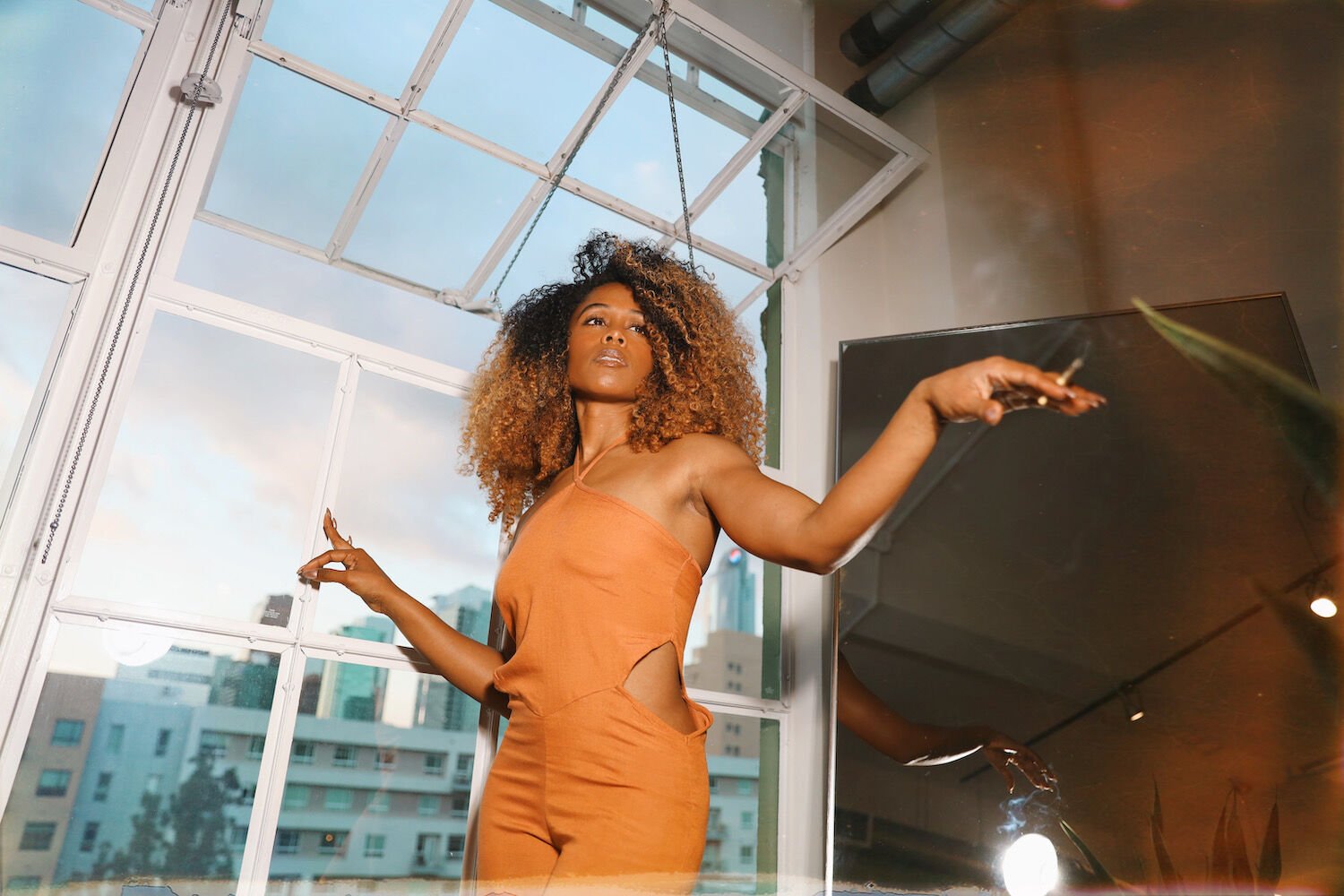 Photo Credit: Emily Eizen
Although California originated as the sunny cannabis hub—dense with growers in the north and saturated consumption in the south—San Diego doesn't quite fit into the narrative. After Prop. 215, the law that legalized medical cannabis in the state, passed, the cities of the west coast were able to open up shop and a new, more by-the-book operating system fell into place.
Up until 2016, when weed went recreational, local governments restricted the number of licenses and dispensaries able to post up in their regions—one of the most conservative and regulated being San Diego.
On this week's episode of The Plant Lady, Jackie sits down with jack of all trades, female-empowerer, and owner of a San Diego local cannabis retailer JM Balbuena, who got her start in the industry not long after Prop. 64 passed. JM opened her wellness brand and dispensary, Jaxx Cannabis, as a medical operation, and here she breaks down what it's like to acquire a legal license in a county that wants to scrub cannabis culture from its image.
Because JM played by the county's rules, Jaxx Cannabis was able to start running and stay within its communities—unlike some of its competitors. JM recalls during the show that a lot of her success keeping her business running is attributed to patience and working for the system instead of against it.
The host and guest reminisce about the low-key dispensaries scattered around every neighborhood and the elaborate rouses needed as a front to keep them open like under-stocked coffee shops or deserted medical clinics. It's not that these shops were selling illegal drugs, but that there weren't enough licenses allowing businesses to sell weed in the cities. When supply meets demand and opportunity strikes, hundreds of dispensaries found ways to continue operation.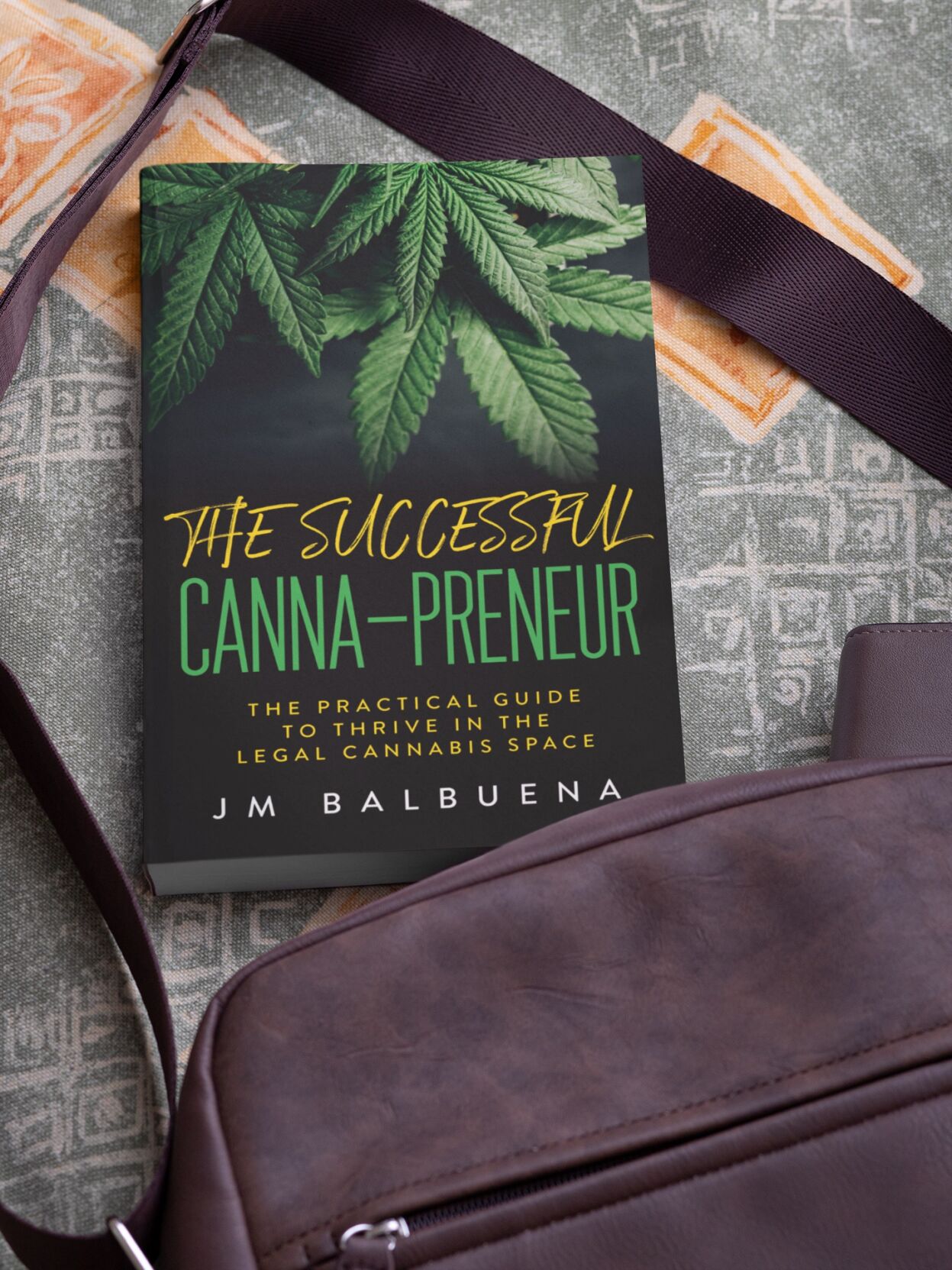 As one of few female cannabis entrepreneurs in pursuit of a thriving local business competing with multi-state operated companies, JM knew the type of game she needed to play in order to reach her goals. Owning a small business like Jaxx and advocating for social equity amongst the cannabis industry—as well as in the San Diego communities where her brand stood—connected her with the residents of Ramona, Mount Hope, and La Mesa who chose her over a larger company, Harvest, who competed for the same license.
It took JM's commitment to authenticity, advocacy, and a mission to contribute to their economic ecosystem to finally receive an invitation into the community. Jaxx Cannabis and JM are currently working with the Mount Hope Community Alliance Program to restore a park in the area to signify it as a landmark of San Diego. The local cannabis brand, like others, helps fund social projects that will, in turn, uplift the collective population.
"The culture is compassion and community. Those two things are the pillars of cannabis," she says during the episode. "You can have the money but if people aren't supporting you because they don't feel that sense of culture, that sense of community, that sense of — you know — this is something good for the world and it's just capitalism, then it's not going to last long."
JM also leads Synergy Studios, providing filmmaking, content creation, and executive production to leading brands in the cannabis industry. She currently serves as CMO for Prime Harvest Inc., a technology-focused full-service cannabis corporation horizontally diversified across various segments of the cannabis value chain including licensing acquisition and compliance management and direct-to-consumer operations.
Read JM Balbuena's debut book The Successful Canna-preneur for aspiring leaders in the rapidly-growing industry of cannabis. To stay up-to-date on the expansion of Jaxx Cannabis, follow @jaxx.sandiego and @_jmbalbuena on Instagram.