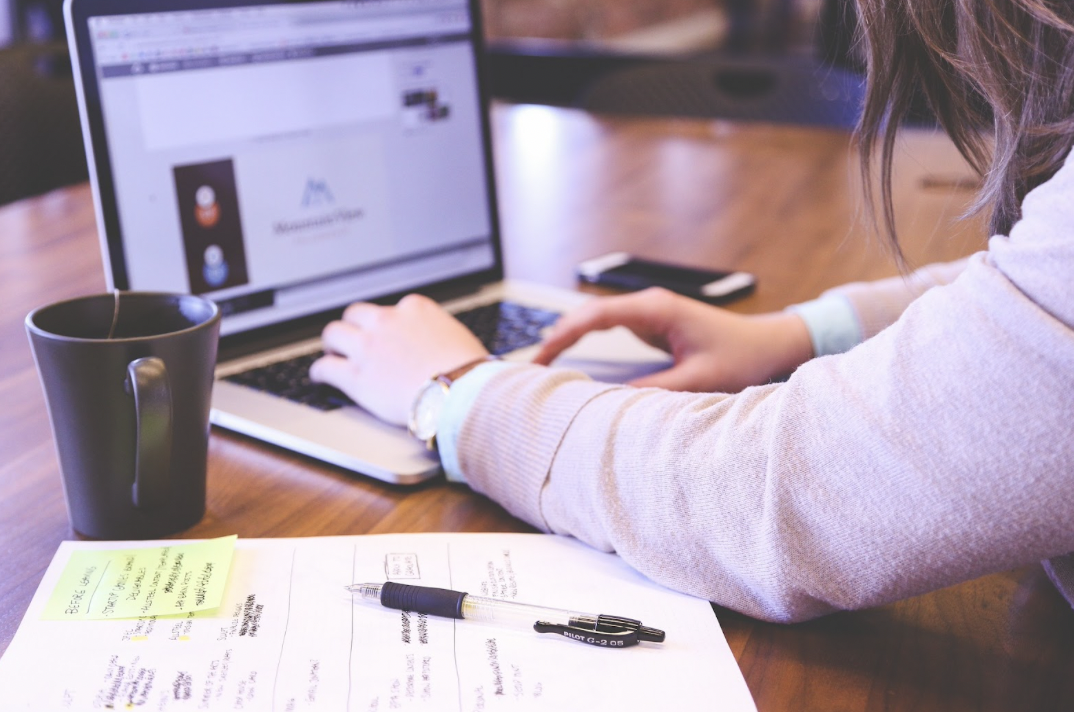 Online background check services have become increasingly popular in recent years, as more and more people look to verify the information of potential employees, tenants, and even online dates. You must understand what information is accessible to third parties and what is kept private. Some websites will provide you with a copy of the information they have on file for you.
These services allow you to easily and quickly access a wide range of information about an individual. You can review the criminal records, employment history, and education credentials of a person.
Free Background check services can be used for a variety of purposes. Employers use background checks to verify the information provided by job applicants and to ensure that they are hiring responsible and trustworthy individuals. Landlords use background checks to verify potential tenants' information and ensure that they are renting to responsible people. Online dating sites and apps use checks to ensure users are not scammers or criminals.
The report will also include any relevant information about the individual, including any red flags or concerns. It may look like an expensive task to verify the information. But it is actually not. There are several free background check services that can aid in this. To help you out, we have curated a list of four free background services that you can choose from. Read more to know about them.
Best Free Background Check Services On The Market
US Search – Best Site For Finding Background Information
#1. Truthfinder – Overall Best Free Background Check Service, Editor's Pick
One of the most popular background check services, Truthfinder is easy to use and beginner-friendly. It was founded in the year 2015 and has been helping customers look up information about their potential tenants, employees, and even partners ever since. It has been featured on Huffington Post, Daily Mail, Uproxx, and Cnet. You can find records such as criminal history (if any), contact information, educational and employment records, social media accounts, and more through this website.
The service is available on the website as well as an application. You can use whatever suits you the best. The interface is simple and mostly self-explanatory. It saves you time by providing the required results in a jiffy. TruthFinder acquires its data from various public record data sources. This includes federal, state, and county databases. It does not show text messages, social security numbers, marriage or divorce records, and even a license plate number of an individual.
Once you have logged in on Truthfinder, you can find anyone's details by putting down their name, phone number, email address, or home address. It generates a report of all the possible results and provides you access to the information. Believe it or not, it conducts a search better than Google. It scours the deep web to find out the information that cannot be usually uncovered by a regular search engine.
TruthFinder can help you reconnect with your estranged family and friends, research about your potential dates to know if they have a history of abuse or violence and learn more about your neighbors and the parents of your kids' playdates. You can also manage your online reputation through this service. Run a background check on yourself, and you'll be surprised by what comes up– traffic or criminal records, old social media accounts, location history, and more.
It is an affordable search brand with three plans to choose from. You'll only need your email address to sign up on the platform. Create a secure password to keep your searches and reports safe. In case of any questions or grievances, you can turn to customer support for help. Contact them by filling out a form on the website, by phone, or by simply shooting an email.
Highlights
Reverse phone lookup: Got a call from a mysterious number? With TruthFinder, you can know the details of the unknown caller with a simple search. A reverse phone lookup may even include possible photographs, social media profiles, and other information about the caller. This feature comes in handy when you or your loved one is getting spam calls or text messages.
Anonymity: TruthFinder takes the safety and privacy of its customers very seriously. It keeps your identity completely hidden. The person you're searching for on the app will never know that you looked them up. The search history is private, and you can always delete a report once you've finished reviewing it.
Safety: TruthFinder is a trustworthy and legal website. The Better Business Bureau has given it an A+ rating. All of your searches are safe and secure, and they do not expose your devices to hackers. TruthFinder secures your connection with 256-bit encryption and a validated, approved SSL certificate. This ensures that all of your data is secure.
They never store your credit card information. As a result, even if there is a network breach, no one will be able to access your personal information from the website.
Data Suppression: Once you run a background check on yourself, you may find something that you don't want to be a public record on the website. In that case, TruthFinder's data suppression feature will come in handy. It is the easiest way to clean your record for a potential employer or landlord.
Pricing: A TruthFinder membership will cost you between $4.99 and $29.73 per month. They have three plans for the users to choose from– People Search, Reverse Phone Lookup, and Reverse Email Lookup. You will be charged monthly automatically until the subscription is canceled. The prices are quite reasonable with a variety of benefits. It's best to read through all the features carefully before choosing a plan.
Customer service: TruthFinder is a trusted search brand with five-star ratings from customers across the United States. They are well-known for offering excellent service that gives their customers peace of mind. You can connect with the customer support representatives from Monday to Friday.
The best part is that you can cancel your membership anytime. This can be done via phone or by simply going to the "membership settings" tab on the website or the application. Once you have canceled the membership, you'll receive a confirmation email in an hour.
Pros
Easy to use

Safe and secure

Has a mobile app

Keep your identity private

Excellent customer service

Easy to cancel membership
Cons
Only available in the United States

Doesn't offer a free trial
Click here to visit the official website of Truthfinder
#2. Intelius – Top Free Public Record Check Service
Intelius is a premium background search service that provides you with up-to-date information about the concerned person. It was founded in 2003 and has been serving customers to the best of its capabilities. It is a well-known and trusted search brand in the market that gives you quick and reliable results.
You can never know the real character of a person just by talking to them or spending time with them. Some things can be missed. This is where Intelius comes into the picture. You can get the details about a person, including their criminal history (felonies, misdemeanors, DUIs), marriage and divorce records, address, phone number, social networks, etc. All you need to do is enter their first and last name to begin your search.
Although the software strives to provide you with up-to-date information, it cannot always guarantee accuracy. This is primarily due to the time it takes for changes to be reflected in public records. If you have any questions, you can head to their customer support section which is solely dedicated to addressing the concerns you may have.
With Intelius, you can rest assured about the people you are letting in your lives or at work. It can also help you connect with people you have lost touch with over the years. You can reconnect with old friends, and relatives and research potential partners as well. It also allows you to do a property search where you can know about the owner of a particular house without contacting a real estate agent. Save on the commission money and connect directly with the owner. It generates an anonymous search from millions of files saved in the database to provide you with accurate results. The information is provided by the government federal agencies so you can rest assured about their legitimacy.
The software is easy to use and has a pretty simple interface. The sign-up is a no-brainer, and you can cancel the membership anytime by filling out the opt-out form on the website. Intelius has an A+ rating from Better Business Bureau which means it is safe to use and the service it provides is top-notch.
Highlights
Phone Directory: The phone directory searches among the 2 million contact numbers in the country to find you the right one. Just enter the first name, last name, or full or partial name of the person and get access to their phone number. It also provides their address, email addresses, social security numbers, driving records, and criminal records.
Unlimited Search: Once you become a member of Intelius, you are allowed to do unlimited searches. This is regardless of the subscription plan you choose. It gives you the freedom to rule out any doubts and run a double search if there's a need. With this feature, you can be doubly sure of the results you receive.
Anonymity: As you search for information on Intelius, your identity is kept hidden. Intelius puts customer privacy first and does not reveal their details under any circumstances. The search is confidential and the person will never know about it.
Safety: It is safe and reliable and doesn't put your personal information at risk. Your searches are secured with a 256-bit encrypted connection. Your details are not shared with anyone. If you want, you can choose to receive a copy of the information that Intelius holds about you to review.
Fast results: Intelius gives you quick search results. Enter: the instant search feature. After a few seconds of loading and viola, you will have all the required information on your screen. To refine the results, it will ask you a few questions, and based on your answers it will locate the information that you are looking for.
Pricing: The software offers three plans– People Search ($24.86 per month), Address Lookup + People Search, and Reverse Phone Lookup + People Search. The Address Lookup plan includes a 6-day trial for $0.95, followed by $34.95 per month. The Reverse Phone Lookup plan includes a 7-day trial for $0.95, followed by a monthly fee of $29.78.
Pros
Easy to use

Transparent 

Good customer care service

Provides quick results

Easy to cancel membership
Cons
Open only from Monday to Friday

Only available in the United States
Click here to visit the official website of Intelius
#3. Instant Checkmate – Recommended Criminal and Arrest records Check Service
Next on our list is the Instant Checkmate background check service that has been serving customers for over 12 years now. With this service installed on your devices, you can sleep peacefully knowing that you haven't let any wrong person in your life lately. It is a reliable software that generates fast reports.
It is quite easy to use and promises a secure connection. The sign-up is simple, and the search process is pretty self-explanatory. You can look up anyone in the United States with a simple click on the Instant Checkmate website. It compiles the reports from the millions of files stored in the state and local government databases.
You can access the phone number, email address, physical address, and criminal records of a person in no time. It also includes employment and education history, location history, social media accounts, bankruptcies, and more. If the person has an alias, it is also listed in the search results. It can be used to get in touch with distant or long-lost relatives, and ex-partners. In case you are planning to buy a car or any other vehicle, you can research the authenticity of private sellers. It will save you from getting scammed. It offers data suppression services as well that will come in handy if you wish to hide your details from the public.
They have a mobile application as well for the customer's convenience. However, it is only available for Android devices as yet. If you have any queries or concerns, you can go over the help center on the website or connect with the support representative directly. You can connect with the customer support team from Monday to Friday and answer your queries. It has an A + rating on Better Business Bureau which means it is a genuine service. Along with that, it has several 5-star customers reviews under its hat.
There are no safety issues when using Instant Checkmate. Your computer is protected from online attacks. True to its name, Instant Checkmate allows you to do an instant search on the platform when you are in a time crunch. In case you are wondering, yes, it's completely legal to use this platform as the information on their database is open to the public.
Highlights
Unlimited Searches: Instant Checkmate subscription plans do not come with a search limit. You enjoy the flexibility of unlimited searches. Look up your friends, colleagues, relatives, and potential partners without any worry and use the information to connect with them.
Instant Report: Have to hire somebody immediately and don't have days to run a background check on them? With Instant Checkmate, a report is generated within minutes for you to review and make an informed decision. Just type in the name of your potential employee and get their past records.
Inmate Search: You can also search about the inmate currently serving time in prison. Just put in their full name and their last known location (state). The results will contain their age, current location, and also release date (if applicable). You can find someone who has been released from jail. To make your search easier, Instant Checkmate allows you to look inmates up by state.
Customer Privacy: Customer privacy is a top priority for Instant Checkmate. A 256-bit encrypted connection protects your searches. All the information is stored with our PCI-certified partners and not on the website systems.
They also protect your passwords. Customer service will never ask for your password, and if you lose it, they will not be able to recover it for you. It's best to keep your password safe. It does not notify the person you are looking for that you attempted to access their information.
Data Suppression: Instant Checkmate allows you to suppress any data that you don't want to be a part of the public record on the website. However, please keep in mind erasing the data from Checkmate doesn't mean it won't show up on any other website.
Pricing: An Instant Checkmate subscription plan will cost you between $5.99 to $35.12 per month. They have two plans– Phone Reports and Person Reports. You can also add One-time downloadable report files ($3.99) and monthly dark web monitoring ($1.99/mo) to your subscription plans. The pricing plan may change over time.
Pros
Easy to use

Protects customer privacy

Quick results

Safe and reliable

Good customer service
Cons
Mobile App for Android only

Password recovery is not possible

Only available in the United States
Click here to visit the official website of Instant Checkmate
#4. US Search – Best Site For Finding Background Information
Launched in 1995, the US Search platform has been in the game for decades now. All these years of service have made the platform a favorite of many. Trying to locate long-lost relatives or friends? Then, this is where you find them. US Search can be used to reconnect with old contacts, build new ones, and also find out who is calling you. You can get a better insight into someone's network with a simple click. It is an efficient and trustworthy service that provides accurate results within no time.
The brand has been featured on CNBC, CBS, CNN, and Entrepreneur. It is a go-to search platform for people who want quick and reliable results. You can quickly find accurate results by conducting a quick search on the website. Use it to know about the employment history of a person, their financial information like bankruptcies and civil judgments, assets, criminal, arrest, and traffic records. These records help establish the credibility of a person. You will get access to millions of public records in a jiffy with this software.
US Search enables you to make informed decisions about the people in your life. It is also used as a legal research tool to run background research on the accused. They collect the records from the federal, state, and county databases to generate an easy-to-read report. It may also include social media profiles, blog posts, dating profiles, etc.
They don't have a mobile application, but the website is simple to use and quite beginner friendly. It offers a broader view and allows you to save the reports offline. This tool can be used for investigation and to ensure that the facts you find are properly backed up with resources. You can search by name, phone number, and address of a person and get a deep insight into their lives and activities.
US Search also allows data suppression wherein you can hide your own record from the public eye. A social media account, property, and asset search are also possible with this service. The subscription plans are available to the users at a reasonable price. You get unlimited searches, so you can make the most of your plan.
Highlights
DMV verification: Unlike most background check services, the US Search platform offers a DMV verification feature. This includes vehicle ownership history, Driving Under the Influence (DUIs), and more. This can help you confirm if there are any warrants against the person.
You can also check the past criminal records of the individual which become important when hiring employees or approving tenants.
Flexible membership: You can choose a membership option that suits your requirements the best. There are no hidden fees, and you can cancel the membership at any time. This can be done on the website itself or even via call or email.
Safety: US Search service is completely safe to use. Your data is secure, and the device is not vulnerable to any hackers or malicious websites. Your search remains private as the connection is secured with 256-bit encryption. For additional peace of mind, you can choose to receive a copy of all the information that the software has in store about you.
Data Suppression: Are you starting a new job soon? Then you must ensure that your record is as clean as a slate. Your prospective employer will almost certainly conduct a background check on you, and you never know what will come up.
You can run it first and suppress any records that may jeopardize your chances of receiving an offer letter. This feature comes free of cost with any subscription plan that you buy. Please keep in mind that suppressing the data on US Search does not remove it from other sources.
Pricing: The US Search subscription will cost you $59 per month. The plan is renewed every month unless you cancel it. You can also go for an annual plan to save money. The best part is that there are no additional charges for this subscription.
The brand also runs some promotional subscription pricing on its page from time to time. If you purchase a plan during this period, you will save money on your plans.
Customer service: US Search has extraordinary customer service. The platform is user-friendly, and in case of any problems or questions, you can connect with their customer support team via call or email. They have highly trained professionals who help you out to the best of their capabilities.
Pros
Easy to use

Easy to cancel membership

Good customer service

Safe and reliable

Downloadable reports
Cons
Doesn't have a mobile application

Only available in the United States
How We Made the List of Top Background Check Services
As must be aware, there are a lot of background check services available online. However, not all of them are safe, reliable, and provide the accurate results that you need. To help you out, we compiled the list of four best free background check services, and here's why we chose them:
Extensive Research
We researched all background check services currently available on the market. We browsed the internet for several informative articles. You can also contact the customer service departments of all of these websites to learn more about their usage policies. You can also send them an email with any questions you have.
Feature comparison
Each background check service has its own set of features. While most of them have a people lookup feature, there are some that offer inmate search features, such as Instant Checkmate, and US Search, which allows you to look up a person's vehicle history and assets.
Convenience
We looked out for websites that are the most convenient for your use. They offer a number of services ranging from people search, reverse phone lookup, criminal history, vehicle records, property and assets records, etc. You can access these details anywhere and anytime. They provide quick and reliable results in no time. However, it's important to note that all these background services can be used only for people who live or are a resident of the United States of America.
Price comparison
We compared the prices of different websites that offer background check services. Most of the ones we have listed are free, but you may have to pay an additional fee to get the full report.
Accredited website
A brand's reputation speaks a lot about it. A background check service should have a positive reputation among customers and business owners. They should have a Better Business Bureau accreditation. BBB is dedicated to promoting trust and confidence in the marketplace by working closely with businesses to ensure that their services and products are both legitimate and reliable. We checked the accreditations of these websites thoroughly before adding them to our list.
Read customer reviews
We went through the reviews and testimonials of the previous customers to understand if the service is actually worth it or not. It provides a better understanding of the quality of service that the website offers. Along with the testimonials published on the brand website, we also took into account the external reviews.
Buyer's Guide For Background Check Services
Here are all the factors that you should keep in mind while choosing a free background check service.
Ease of use
The website should have a simple interface that makes it easy for the user to navigate through. It should be accessible through any device, and the steps of conducting a search should not be too complicated. If the service has a mobile application, your search will become easier. You should only need a few personal details and a good internet connection to use the website.
Accuracy
The website's data should be accurate to some extent. Because information is constantly changing and might also be doing so as you read this article, no website can guarantee 100% accuracy in its results. However, specifics such as your state of residence and criminal history are frequently precise for you to work on. It is best to choose a service that guarantees a good level of accuracy in its reports.
Safety
Safety becomes the top concern for customers when using any background check service. Make sure that the website you are using is secured with a 256-bit encrypted connection. It should keep your activity hidden so that the person never comes to know that you looked them up.
Legitimacy
When choosing a background verification website, ensure its authenticity by verifying its accreditation with the Better Business Bureau (BBB). Websites with an A+ rating from the BBB are considered legitimate. Additionally, reading customer reviews can provide insight into the website's credibility.
Pricing
Most background check services charge a monthly fee from the customers for the plans they subscribe to. They are available in a variety of price ranges. Some websites may also charge a small additional fee to download the report on your device. You can compare the prices of different services before selecting one. Do check the features that the website provides prior to choosing a plan. Make sure you get a good value for your money.
Website and Terms of Service Agreement
We usually accept these terms without reviewing them. However, when using a background check service, it's imperative that you read through these terms on the website. Make sure you agree with them so that there are no unwanted surprises later.
You must understand what information is accessible to third parties and what is kept private. Some websites will provide you with a copy of the information they have on file about you.
Customer service
Good customer service is very important for a background check website. This includes prompt and helpful responses to customer inquiries and clear and accurate information about the website services. Customer support should be available through a variety of channels such as email, live chat, and calls to ensure that you can reach out for assistance in the way that is most convenient for you.
Customer reviews
Customer reviews can make or break the deal for you. While you might be convinced about the authenticity and quality of the service by looking at the website and FAQs, we suggest you also read through the customer reviews. This will provide you with an insight into the problems the previous customers may have faced.
Look for the reviews on external websites as well to get a clearer picture of the quality and service of the software. Some websites you can check out our Better Business Bureau, Trustpilot, Sitejabber, and ConsumerAffairs.
Frequently Asked Questions (FAQs)
Q1. What is a background check?
A background check is a comprehensive research of an individual's past. It is usually carried out by employers, landlords, financial institutions, or any other person. It enables the person to check criminal records, educational and employment history, credit history, assets, etc.
Q2. Why run a background check?
A background check is often run to gather information about an individual's criminal history, employment history, and other relevant information. This information can be used to make informed decisions, such as whether to hire an employee, rent an apartment to a tenant, or provide a loan to an applicant.
Q3. How much does a background check service charge?
The cost of a background check service subscription is determined by several factors, including the type of search. The monthly fee will range between $10 and $60. Additional services, such as dark web monitoring and report download, are likely to be more expensive. Most search brands offer a free trial period that you can use before committing to a month or year of service.
Q4. What does a background check show?
A background check reveals a person's first name, last name, age, email address, physical address, phone number, and aliases (if any). You can learn about their friends, business partners, roommates, and so on.
It gathers data such as employment and educational history, criminal records, marriage and divorce records, debts, credit history, loans, mortgages, etc. It also includes social media profiles, dating profiles, and other information.
Q5. How long does a background check take?
A background check can take anywhere between a few seconds to minutes. It usually depends on the website. Many of these services provide instant results, but you might have to pay a small additional fee for that. They may also ask you a few questions to confirm if they found the right person. Keep in mind that internet connection and location may also affect the speed of the result generation.
Q6. Are background check services legal?
Yes, background check services are completely legal. Whatever comes up in a background check, a criminal conviction, civil court case, traffic record, marriage/divorce history, and even educational credentials is basically a public record, it is legal to access them through these search websites.
Q7. Can you run a background check on yourself?
Yes, you can. Running a background check on yourself can help you find out about your personal records that are visible to the public. This service comes in handy when you are starting a new job or venture. You can see what your employers or business partners will see.
Q8. From where do background check services gather their information?
The background check services collect information from the millions of files stored in federal, state, and county databases. The information is then compiled into a report that the user can view. The report also includes information from the individual's social media accounts, blog posts, or any other digital footprint.
Q9. What is a Level 3 Background Check?
The Level 3 background check verifies an individual's criminal records, past employment, schooling, and references. Level 1 retrieves basic and personal information, while Level 2 includes fingerprint-based criminal record screening.
Q10. Can I download a copy of the background check report?
You have the option of viewing the background check report on your device or downloading it for future reference. However, most services charge a small fee to allow the customer to download the report.
Conclusion
Overall, online background check services are a convenient and efficient way to gather information about an individual's past, but they should be used responsibly, with the understanding that the information should not be used to discriminate against any individual.
To conclude, we would like to tell you about the service that managed to impress us. Our top pick has to be TruthFinder. It is a user-friendly platform that takes care of all your background verification requirements. It is fast and keeps customer safety as a priority. The best part of this service is that it has a mobile application, which makes it easier for the customers to use it.
If you are looking for budget-friendly software, we suggest you go for Intelius. It offers all the best features at an affordable price. Like most of the brands we have listed in the article, you can expect quick and authentic results from this service as well.