1
The 23rd Annual Juried Exhibition opens August 2 at the La Jolla Athenaeum in the Joseph Clayes III Gallery
2
Learn about the Asian Art Market in a lecture by Kate Fitz Gibbon. San Diego Museum of Art, August 28.
3
The Broadway classic My Fair Lady comes to the Moonlight Amphitheatre in its 34th summer season. August 13–30.
4
The 2012 Tony Award winner for Best Musical, Once, takes the stage. San Diego Civic Theatre, August 12–17.
5
Picnic with friends and enjoy Until the End of the World during the Film in the Garden event. Balboa Park, August 25.
6
Mark Lamos directs Shakespeare's delightful comedy, The Two Gentlemen of Verona, beginning August 10 at the Old Globe.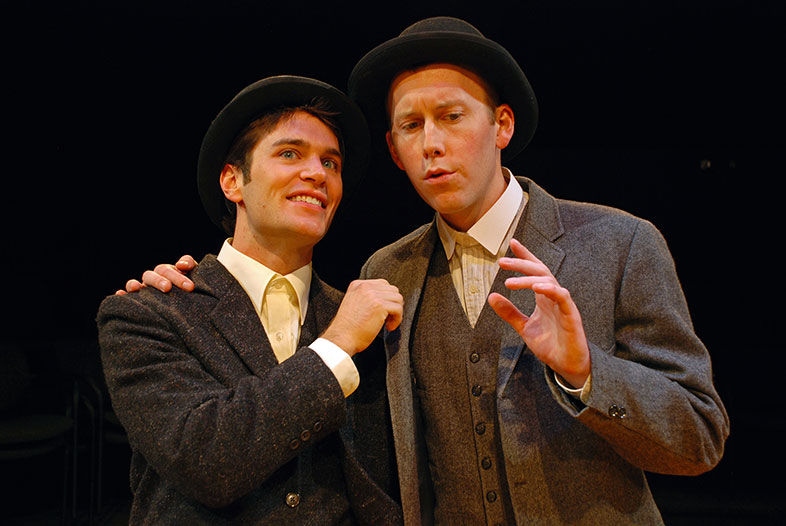 The Two Gentlemen of Verona at the Old Globe.