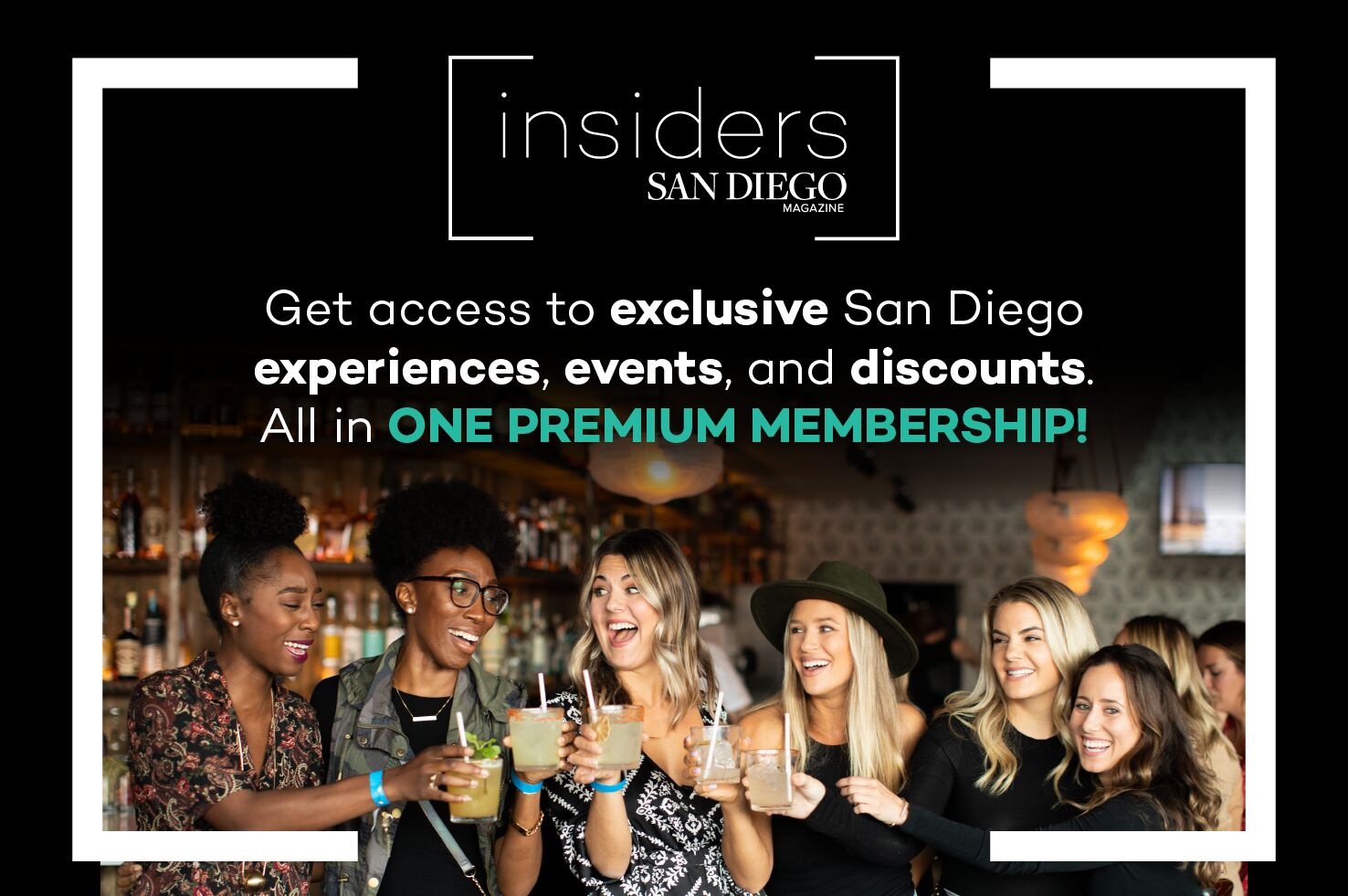 Bummer! San Diego Magazine Insiders is at capacity.
But don't leave just yet. We want to see you on the inside soon. Add your name to the waitlist and we'll contact you as soon as a spot is open.
San Diego Insiders receive benefits and invitations curated by our editors, who know San Diego best.
"Everyone has that group of friends they call first when they discover something remarkable. Insiders are those people for us. As media, we're lucky to get a front-row look at some pretty stunning things (events, restaurants, bars, culture and art happenings). With Insiders, we get to share that with the people who support us." —Troy Johnson, Publisher/Chief Content Officer, San Diego Magazine