What does one do when asked to alchemize a former Holiday Inn into a chic indie hotel? With a location less than a block from the Santa Monica Pier, Tongva Park, Third Street Promenade, and the Pacific Ocean, the designers of the neighborhood's new Pierside Hotel didn't have to search that hard for beachy inspiration.
Barbie's boy-toy would fit in just fine here, with SoCal seaside as the theme through and through. Picture beach balls on Adirondack chairs, blue-and-white striped boogie boards and surfboards for hire at the front desk, cozy couches and chairs hugging the lobby's fire pit. The whole place smells like sunscreen.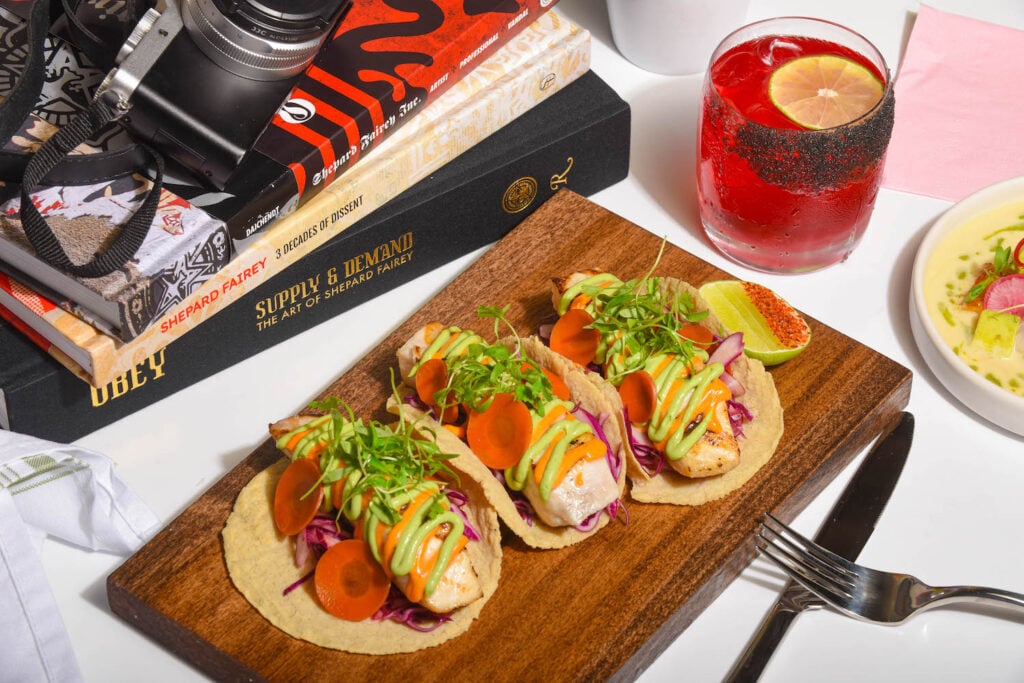 Now that the hotel's onsite restaurant, The Surfing Fox, is open, Angelinos can congregate on the large veranda facing the pier or on bucket swings hanging inside the open-air dining room, often with a prickly-pear margarita "foxtail" in hand and ceviche within reach.
The ocean vibe continues in tight guest quarters with sand-colored bedding, reading chairs, and scenes of the beach literally wallpapered on the closet. Large windows present views over the highway to Tongva Park or Santa Monica's bustling shopping area. Unfortunately, from inside, you can't see the massive Shepard Fairey mural on the entire ocean-facing wall.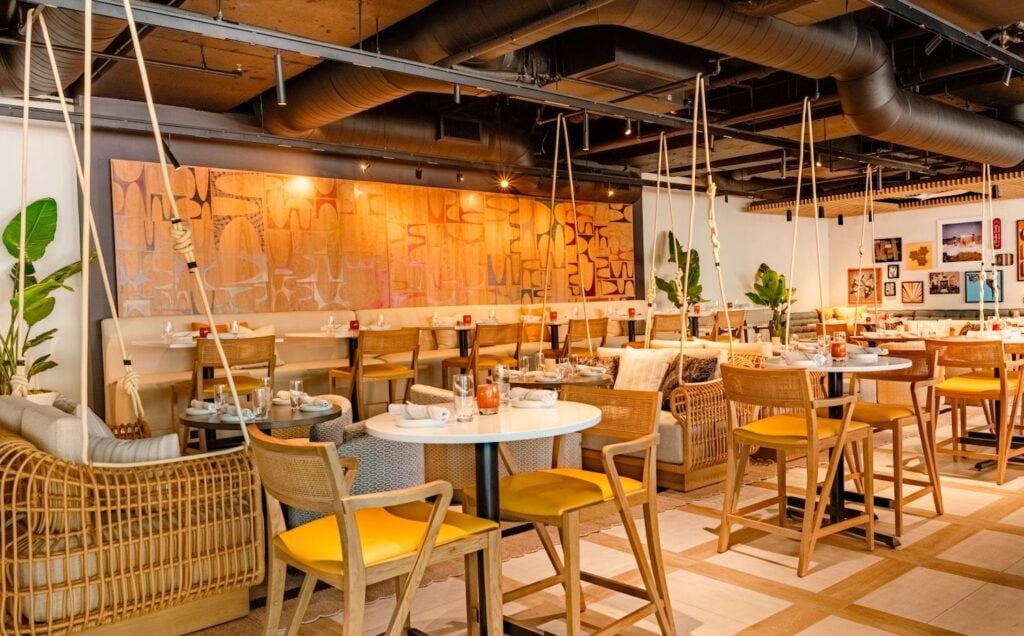 The onsite Board Shop continues to evolve, but, for now, it rents beach chairs, boards, binoculars, soccer balls, slacklines, and yoga mats. The hotel also has games, Nintendo switches, ukuleles, and record players (with vinyl) for guests to borrow.
In an effort to help Santa Monica's tourism industry to lean into regenerative practices, the hotel partnered with California's Kind Traveler program and Santa MoniCARES. Visitors are encouraged to donate at least $10 to clean Santa Monica's watershed via their website.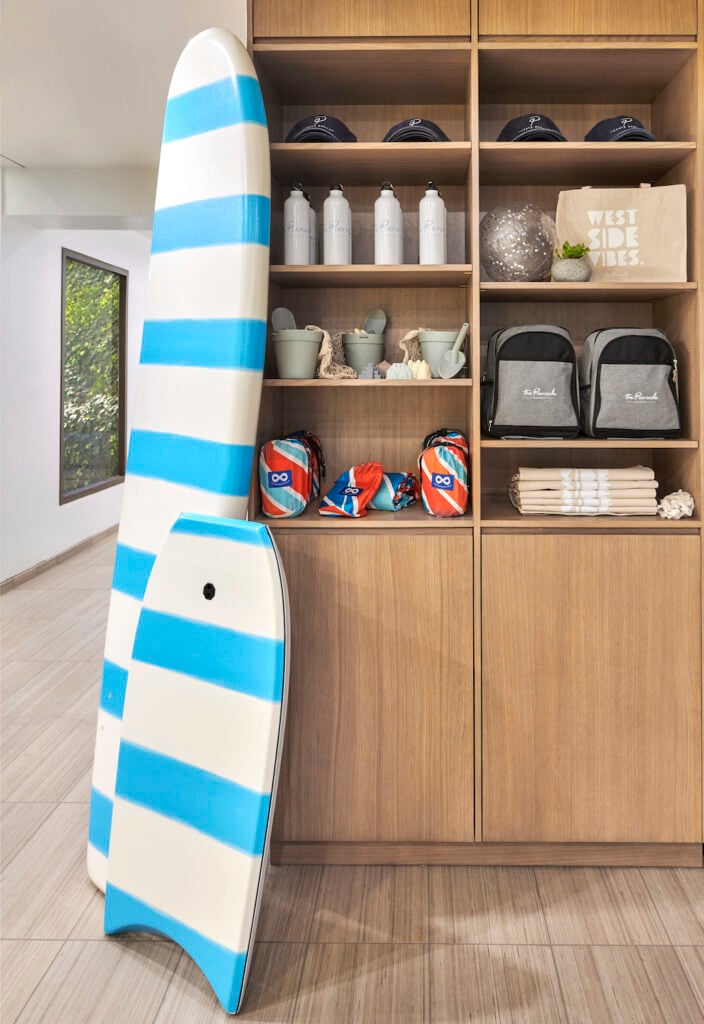 Opened in early 2023, The Pierside is still honing its identity in an area surrounded by luxe hotels. We here in SD know that not all beach-goers are bougie. Many travelers just want a spot to chill in the pulse of the action without a hefty price tag (rooms here are generally under $400 a night). A bit of rattan and rosé doesn't hurt much, either.